I recently had dinner at Stephanie's on Newbury Street and had a reallyyyy great dinner… I cleaned the plate, which is sort of rare for me since my stomach can't fit much in it. I ordered the ancho chile and honey glazed salmon served with black bean puree and warm corn salad. It was phenomenal and needless to say I got quite a craving for it the other night and since I was already in for the night I attempted to make my own version (minus the honey, since I actually forgot about that until now!)
After washing the salmon off, I seasoned it with some garlic salt and pepper, cooked it in a pan until golden brown. For the black bean puree I used just a basic can of black beans then mixed it in a blender with some red pepper flakes to add some heat, salt, pepper, and some extra virgin olive oil so it wouldn't be as thick. I then cooked the fresh corn quickly in a pan to warm it up…. simple enough and veryyyy tasty!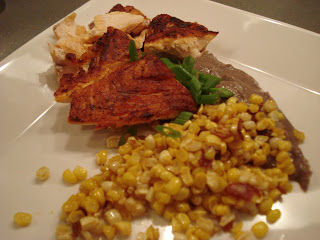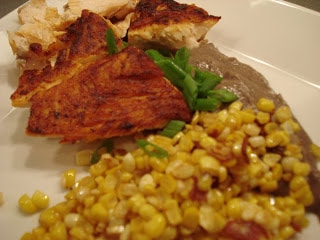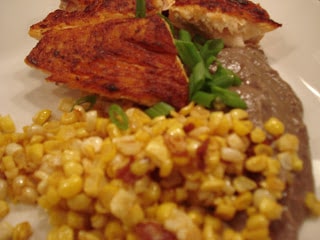 Now I'll have to go back to Stephanie's to compare! And to try their out their killer brunch especially the egg's benedict which Sues swears by!
Stephanie's on Newbury
190 Newbury Street
Boston, MA
617.236.0990