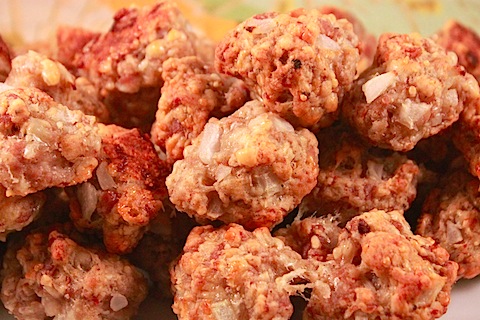 Last week I invited some of my favorite blogger friends (turned real life friends!) over for a fun holiday craft night. After much discussion over email, we decided this had to happen. There are very few things in life that are better than a night filled with glitter, crafts, appetizers, friends, and a holiday mix on the iPod!
Along with making a simple cheese plate and serving some wine, I decided to prepare a quick appetizer before the girls arrived. I had bookmarked a recipe for sausage- cheddar balls that I found from Martha Stewart that I thought would make perfect bites for a night of crafting. And they just might be my newest favorite appetizer to make now, too!
Sausage-Cheddar Balls (makes 45)
Adapted from Martha Stewart
Print this Recipe!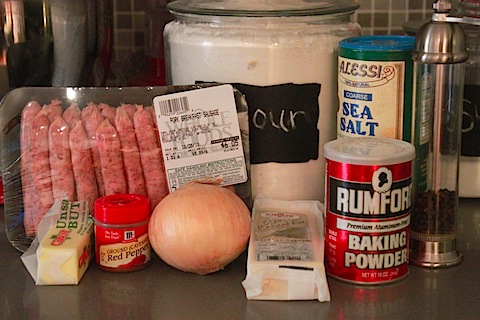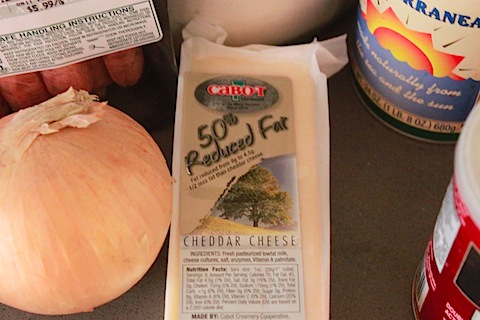 • 1 ¼ cups all-purpose flour
• ½ teaspoon sea salt
• ¼ teaspoon ground pepper
• ½ teaspoon cayenne pepper
• 1 ½ teaspoons baking powder
• 2 cups grated cheddar cheese (I used Cabot's 50% reduced fat)
• 1 pound breakfast sausage (I purchased mine at the meat counter at Whole Foods. Just remove the casings when you're ready to prepare the dish)
• ½ large yellow onion, roughly chopped
• 3 tablespoons unsalted buter, melted
Preheat oven to 400 degrees.
In a large mixing bowl, combine flour, salt, pepper, cayenne pepper, and baking powder.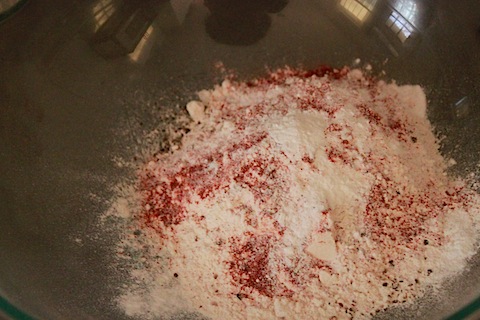 Add in shredded cheese. With your hands, toss to coat the cheese with the flour mixture.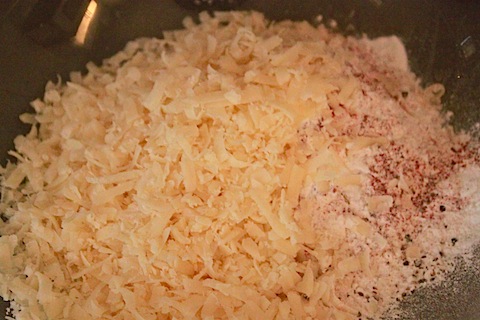 Add sausage, onion, and butter and continue to mix until well-combined. Pardon the not-so-appetizing photo below! Eep.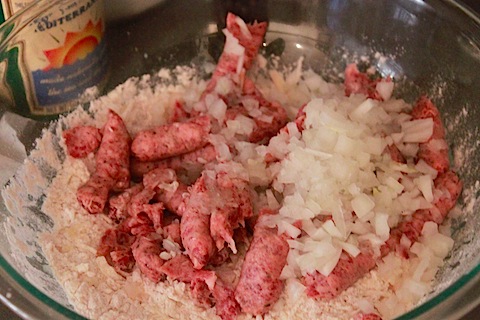 Mold into a little loaf to make sure everything is coated nicely and combined.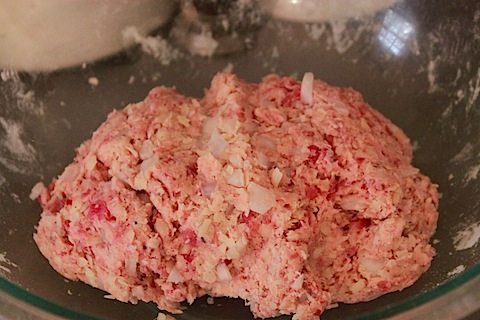 Form 1-inch balls and place on a parchment or Silpat-lined baking sheet.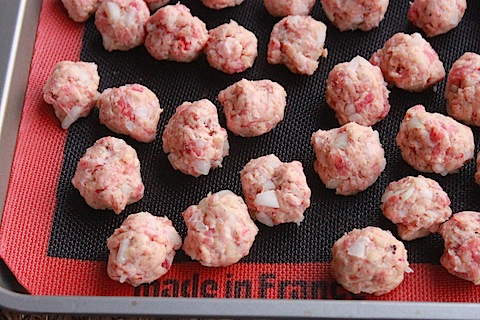 Bake for about 25 minutes or until they're golden brown and cooked through and serve while warm. And just like that, you're all done! I told you these were quick.
These little delights are just perfect! The cayenne packs a nice surprise of heat and the onion adds just the right amount of texture. I never would have thought to buy breakfast sausage to make these but it worked out wonderfully. I actually ended up having some leftovers that I tossed in a salad for lunch the next day.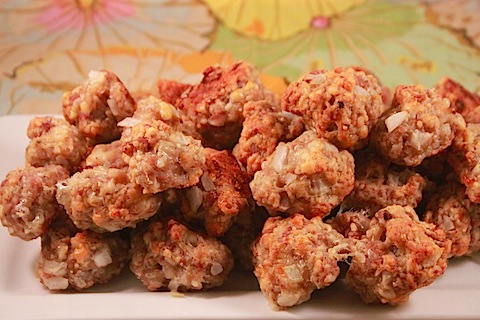 Bite-sized appetizers are a great solution for get togethers, such as post-work blogger craft nights!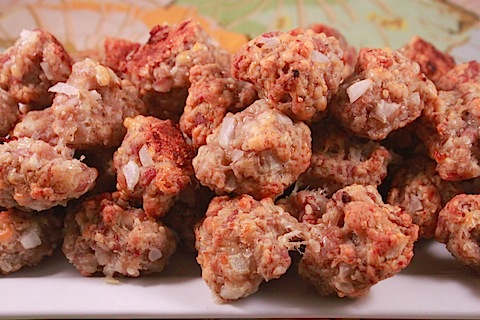 On the cheese platter I served some Cabot cheeses (their Tuscan cheddar is SO good), goat cheese with cranberries, prosciutto, marinated olives, and Stonewall's red pepper jelly. I probably could have eaten the entire thing by myself. Oof.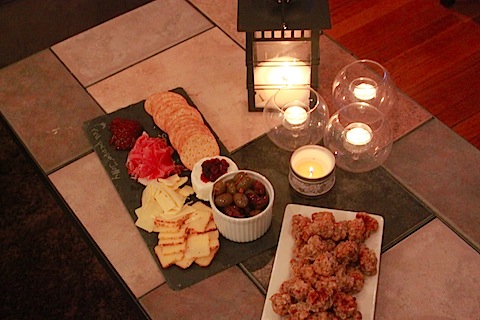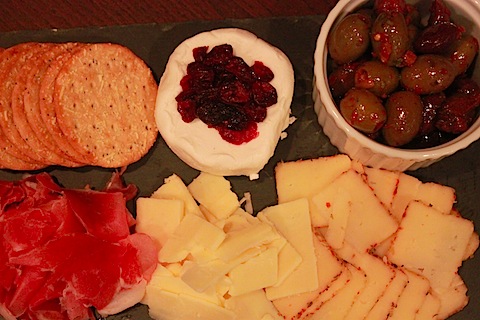 As far as crafts, if you want to know the truth, we pretty much got high off of glitter. A week later, I'm still finding random bits of the sparkly stuff scattered around my apartment, hehe.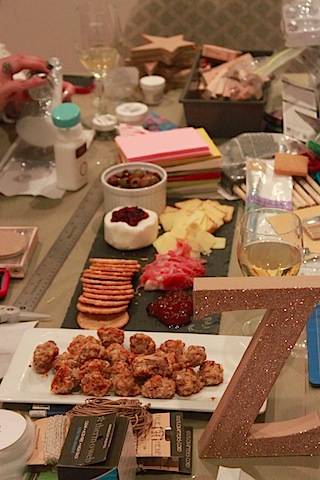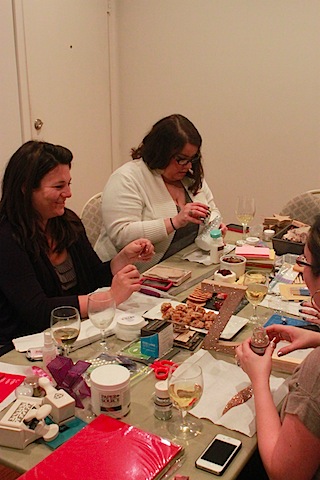 I bought some kraft star ornaments from Paper Source and used PVA to adhere glitter to them. So simple!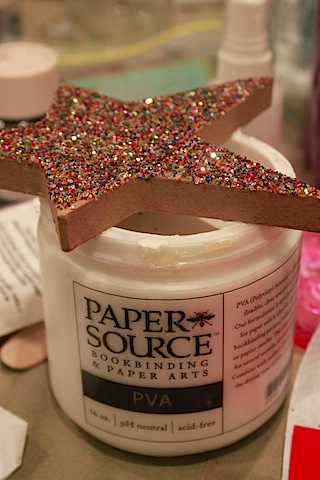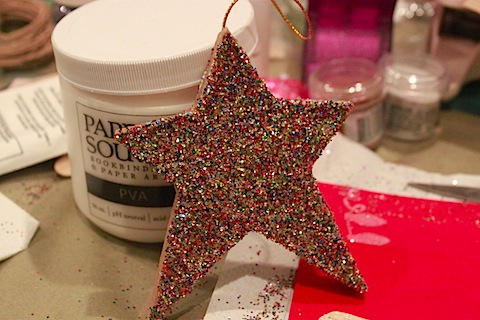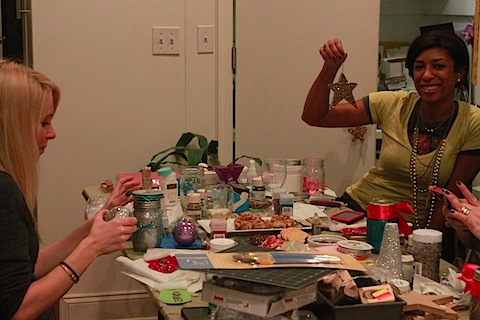 Sues brought some clear ornaments that we decorated with glitter as well. We used Glitter-It! Glue that we poured in the ornaments to coat the inside, then poured any excess out. We then poured the glitter into the ornament, again to coat, and poured the excess glitter out. And just like that, you have a sparkly Christmas ornament! So fun. We got a bit carried away.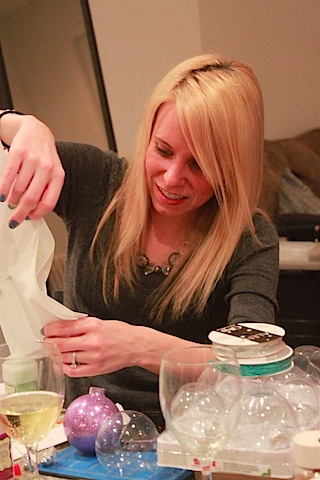 Kristen glittered a kraft Z, for her last name!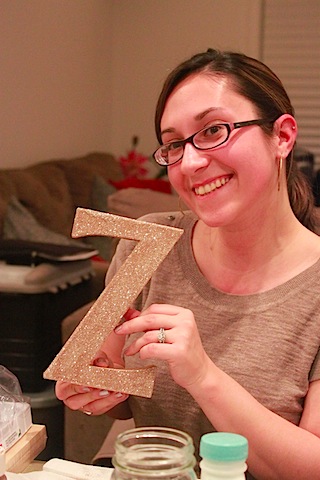 I did a heat embossing demonstration. Perfect for holiday card making!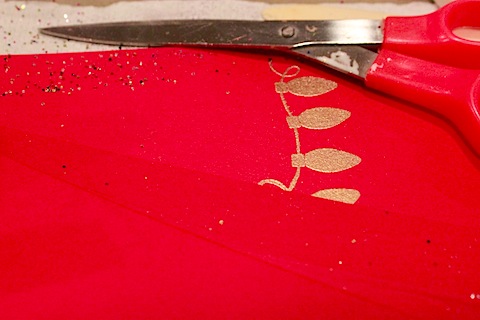 So, remember how I said we got a bit carried away with the glitter? Well, I have about a zillion and two mason jars stacked around my apartment, so I decided to glitter one. Then brought a bunch out for everyone else to glitter. I obviously don't have a single use for a glittered mason jar but it's stunning, especially after I braided satin ribbon and tied it around the top of the jar! Pretty trumps practical in my book 😉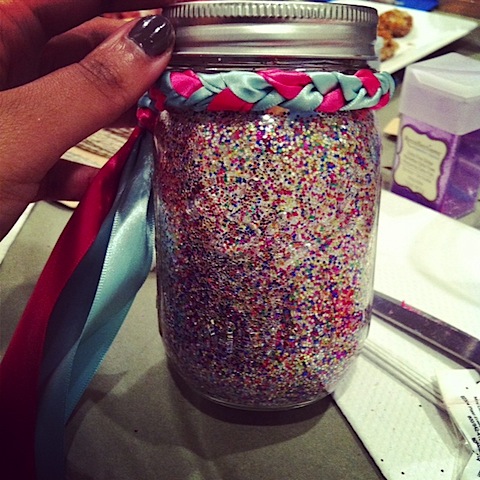 Some snaps of bloggers taking snaps! Kristen, Becca, and JQ, who most likely live tweeted these photos 😉 Love hanging out with these friends!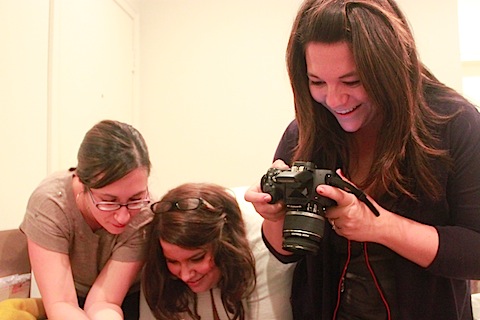 We also made some glittered twitter handle mitten/ornaments, thanks to the genius that is Julie Q.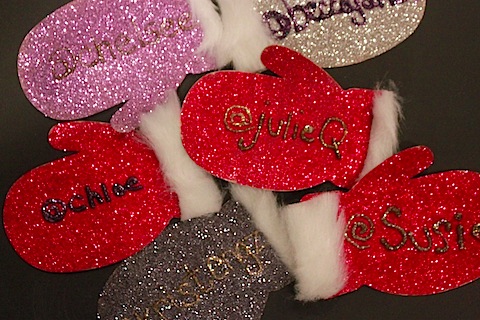 At the end of the night we decided to make this an annual event... and also discussed doing a Valentine's Day craft night. There are just far too many excuses to glitter everything in site.
[Chels]