Do you ever have those days where you have absolutely NOTHING to eat in your kitchen? I had one of those today. There were 5 sweet potatoes sitting on my counter and that was pretty much it. I really didn't want to go to the grocery store because a) I had too much work to do, b) I'm going out to dinner and have plans the next couple days, and c) It's cold out.
But I needed something for lunch. And I kind of wanted to try out some of my Christmas presents, too. I knew I could use my food processor to do something with the sweet potatoes, but what? So I looked up simple recipes and found this. OK! I always have brown sugar, butter, salt, and water in my kitchen. I generally love eating sweet potatoes just as they are, but thought a little brown sugar and butter couldn't really hurt, right?
Simple Sweet Potatoes:
5- 6 sweet potatoes
3 T butter
1/2 C packed brown sugar
1/2 t salt
1 1/4 C hot water
(Heat oven to 350 degrees)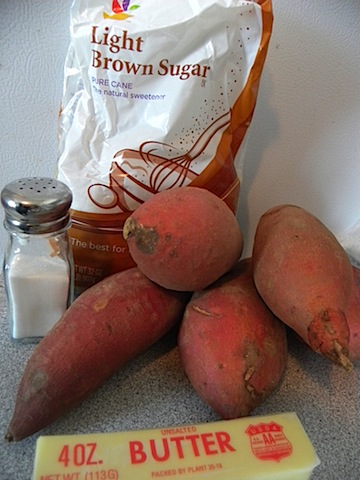 Like the title implies, this is the simplest recipe ever. You could easily chop the sweet potatoes on your own (or use a mandolin), but a food processor is more fun! Also, I left the skins on the potatoes (after washing them well) because I enjoy it and it's the healthiest part of a potato!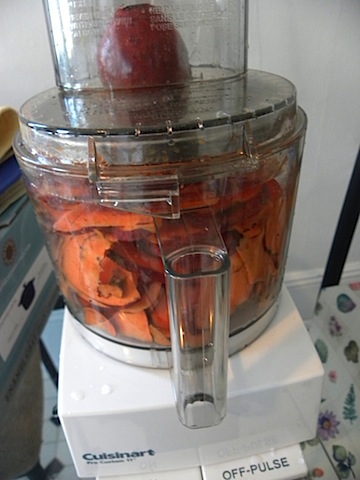 It was only my second time using my food processor and, oh my, how quick and easy it was! I shall never use a knife again! But if you want to use a knife, no problem. Just slice the potatoes so they're about 1/2 inch thick.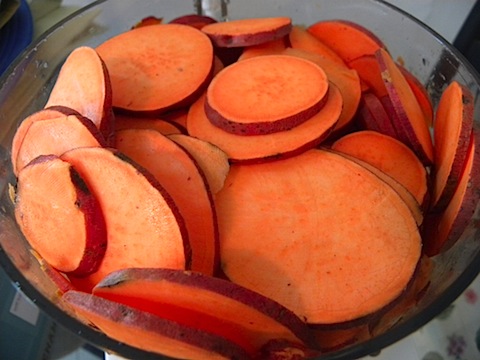 Then you just make a mixture with all the other ingredients.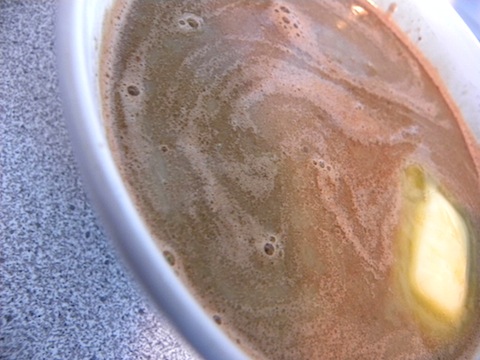 Next, you need a casserole dish. And oh! Look! I got one of those for Christmas, too. A Martha Stewart one… Obviously.
Layer all your sweet potatoes in the dish and then pour the brown sugar mixture over it.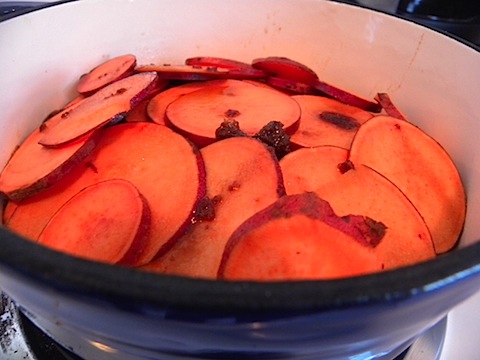 Oh, how pretty. Put it in the oven at 350 degrees for about 40 minutes.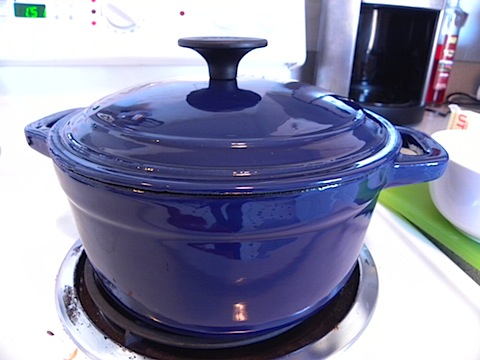 Then take it our with your pretty new potholders. Fun kitchen stuff seriously makes cooking so much more entertaining!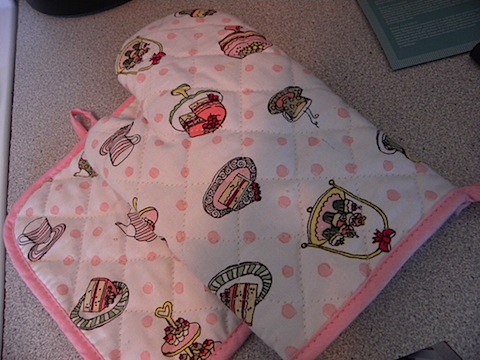 Take the cover off and put the potatoes back in the oven for about 30 more minutes until they're nice and tender.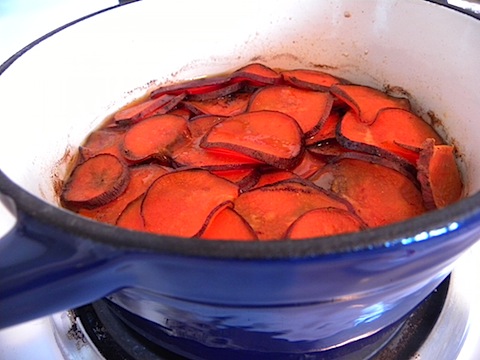 And that's all! Seriously. I told you it was easy as pie. But a bit healthier. I also sprinkled a little sage on top. Because I also had sage in my fridge and I'm not one to let sage go to waste.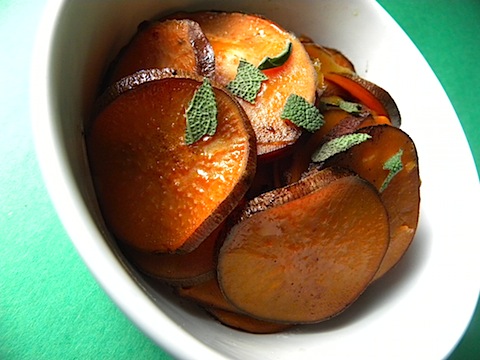 Like I said, I'm happy to eat a sweet potato with no add-ons, but the richness of the butter and extra sweetness of the brown sugar definitely gave them a little kick I appreciated. And it satisfied me both in terms of savory and sweetness.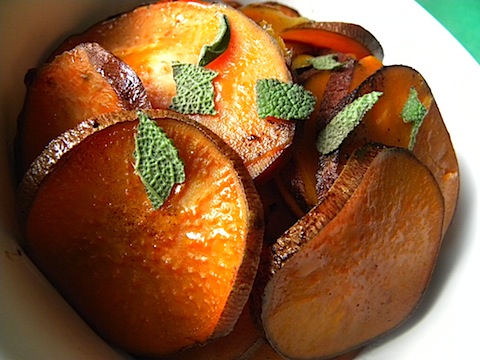 This is probably one of my ideal lunches. And I felt good after eating it! Good enough to go out and indulge a little bit at dinner.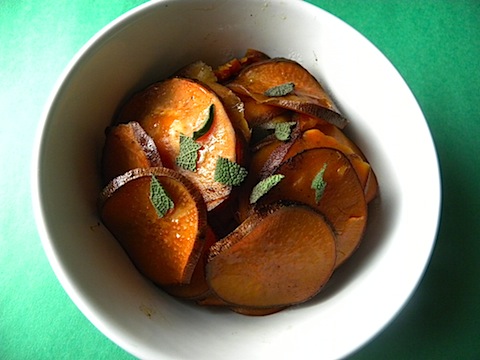 So, see? Next time I say, I have NO food in my kitchen, you probably shouldn't believe me.
[Sues]