Chels and I were super excited to receive a nice big box of products from U.S. Mills a couple weeks ago. You probably know some of the products the Needham-based U.S. Mills makes, like Uncle Sam Cereal and Farina Creamy Hot Wheat Cereal. But I had absolutely no idea how extensive their line of products is. Everything from oatmeal to cookies to cereal bars to graham crackers.
While we've been enjoying some of the products on their own, some of them make the perfect ingredients for bigger ideas. Like s'mores cookies. I know. I've never even thought about making a s'more into a cookie until I saw the recipe Spork or Foon posted from the amazing Make and Bake. And then it was a done deal. How could I see a recipe for s'mores cookies and NOT make them? And what do you know? I had a box of U.S. Mills New Morning graham crackers just begging to be made into s'mores cookies.
Here's what you'll need after you read this because you won't be able to resist the recipe either:
¾ C butter, softened (1 ½ sticks)
½ C sugar
½ C brown sugar, packed
1 egg
1 t vanilla extract
1 ¼ C flour
1 C graham crackers
½ t salt
½ t baking soda
½ C semi-sweet chocolate chips
1 C mini marshmallows
2 Hershey bars, chopped up
First you want to mix together your butter and sugars. It would be ideal if you had either a stand mixer or a hand mixer, but as always, with a little elbow grease, you can do it on your own if you have to. After your mixture is nice and fluffy, add in the egg and vanilla. Then the flour, graham crackers, salt, and baking soda. Keep mixing until blended.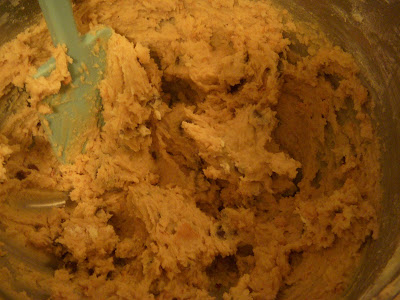 Stir in the chocolate chips. Then drop tablespoon sized cookie dough onto cookie sheets. I used a bit of cooking spray on my cookie sheets, so they wouldn't stick.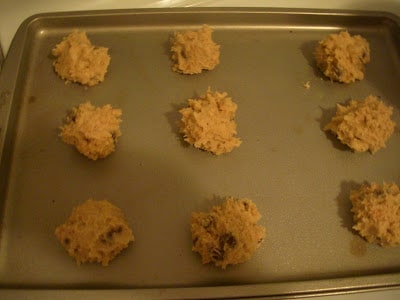 Bake the cookies at 375 degrees for 8 minutes.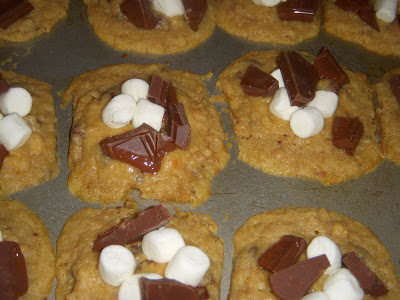 Though the cookies will not yet be baked through, remove the trays from the oven. Now put a few marshmallows and some pieces of the chocolate bar onto the cookies. And put the cookies back in the oven for about 3-4 more minutes.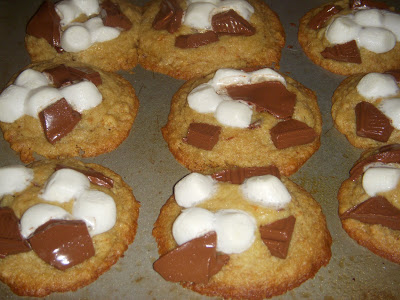 Remove from the oven and cool on a wire rack. And...just look at how amazing they look!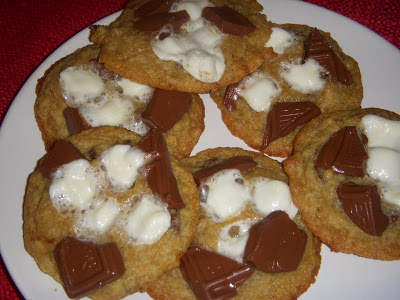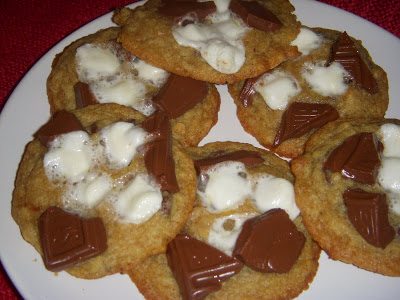 These cookies are basically my dream come true. Think campfire without the campfire. Summer when it's not yet summer. Marshmallows, chocolate, graham crackers, and cookies all combined. What I'm trying to say is that the only thing that could possibly make these cookie any better is peanut butter. And that might be kind of strange, so let's just say they're as good as they can get right now. Deliciously soft and chewy with the perfect graham cracker flavor and a touch of melted chocolate and marshmallow.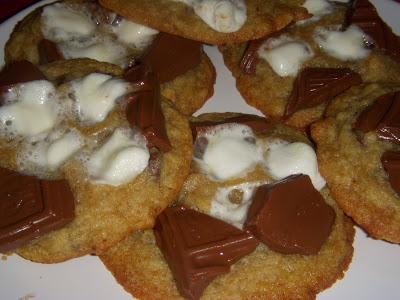 Thank you to U.S. Mills for providing the graham crackers that made these cookies possible. Come summer, I might just try baking these over a campfire. I'll report back.
[Sues]