I'm pretty much the Halloween Scrooge. Don't get me wrong, if the Ghost of Halloween Past came to visit me, it would be perfectly fine. There'd be lots of visions of me dressed up as a farmer, a ghost, and a creepy magician (okayyy, so maybe it wouldn't be fine) and I'd be happy and carefree trick-or-treating for hours. The Ghost of Halloween Yet to Come would probably be OK, too, considering when I have kids some day, I'll probably enjoy the holiday again (my nephews have the cutesssst Halloween costumes). But the Ghost of Halloween Present would be like really, really rude to me. It would probably be dragging chains around and would totally make me cry.
I'm just not a fan of the holiday at this point in my life. Adults running around in costumes totally creep me out and I refuse to apologize for that. BUT, I don't hate everything about Halloween… After all, candy!! In Scrooge terms, candy is like my money. With Halloween also comes a whole lot of fun baking and creating in the kitchen and I do love all of the adorable ghost-shaped treats and candy corn concoctions.
The Halloween section of Wilton's website actually makes me reallyyy happy because there are so many fun and adorable baking supplies. As part of my partnership with them, they sent me some goodies to play with. I have to admit I was most excited for this bone mold for ice cubes, cookies, etc. It immediately made me want to whip up a Halloween cocktail!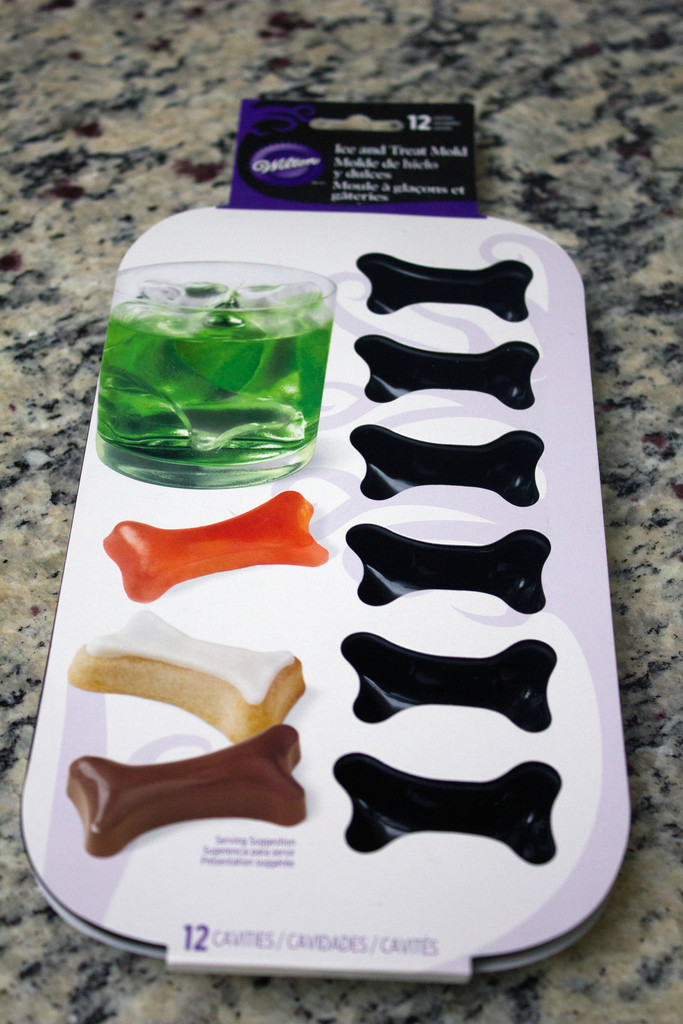 Spooky Citrus Margarita (serves 2):
Print this recipe!
1 kiwi, peeled and diced
Colored sugar for glass rims
4 oz freshly squeezed orange juice from about 2 whole oranges
3 oz. tequila
2 oz. cointreau (you could also  use triple sec)
Soda water
I put my diced kiwi into the bone mold and filled them with water.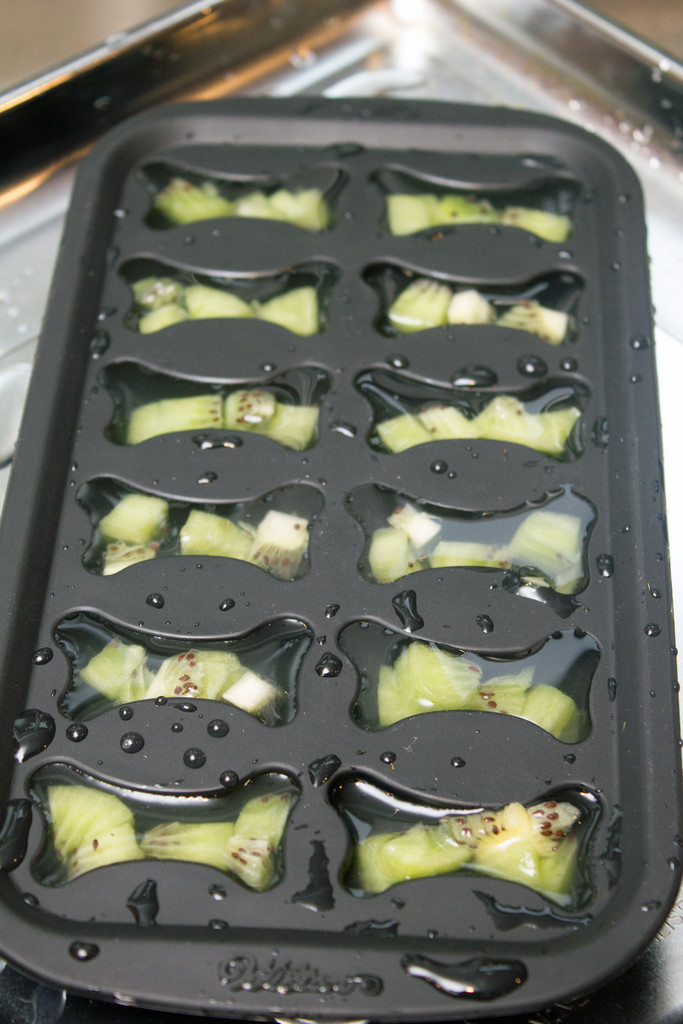 And froze…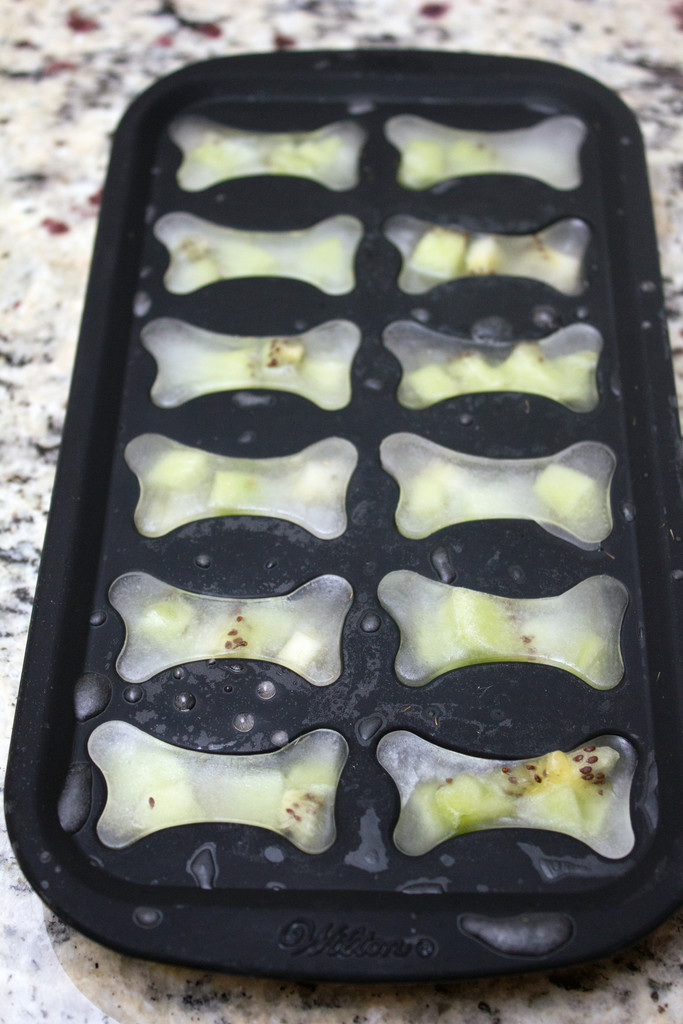 Voila! Kiwi ice cubes shaped like little bones. Kind of adorable, right? I mean, scary. Totally scary.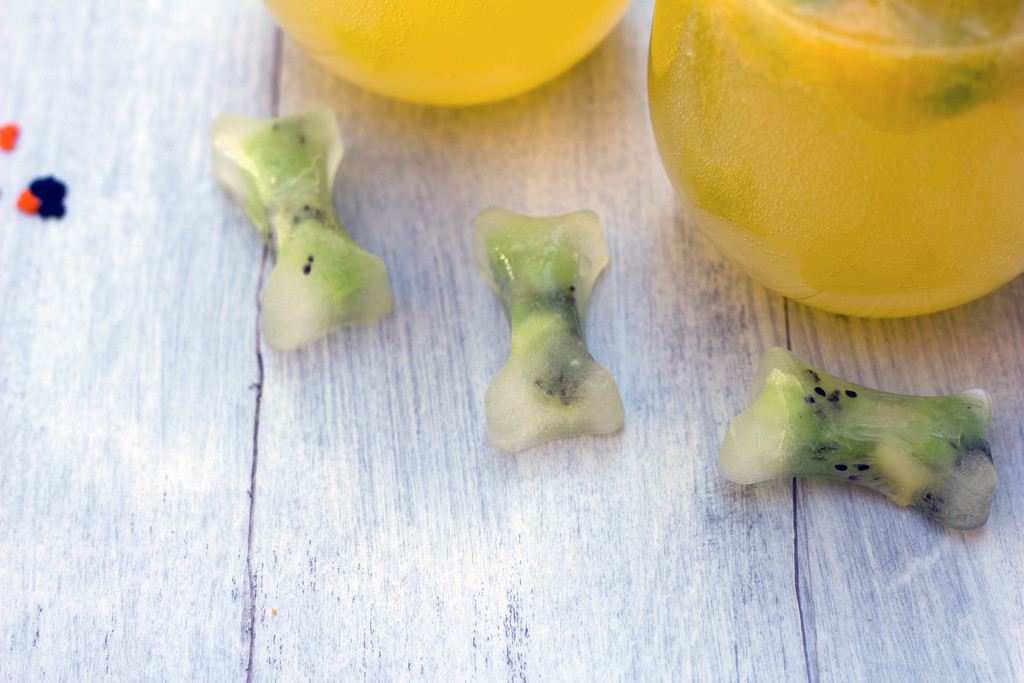 Squeeze the oranges. Obviously, you can use store-bought orange juice here; just think freshly squeezed is so much more delicious. And easy.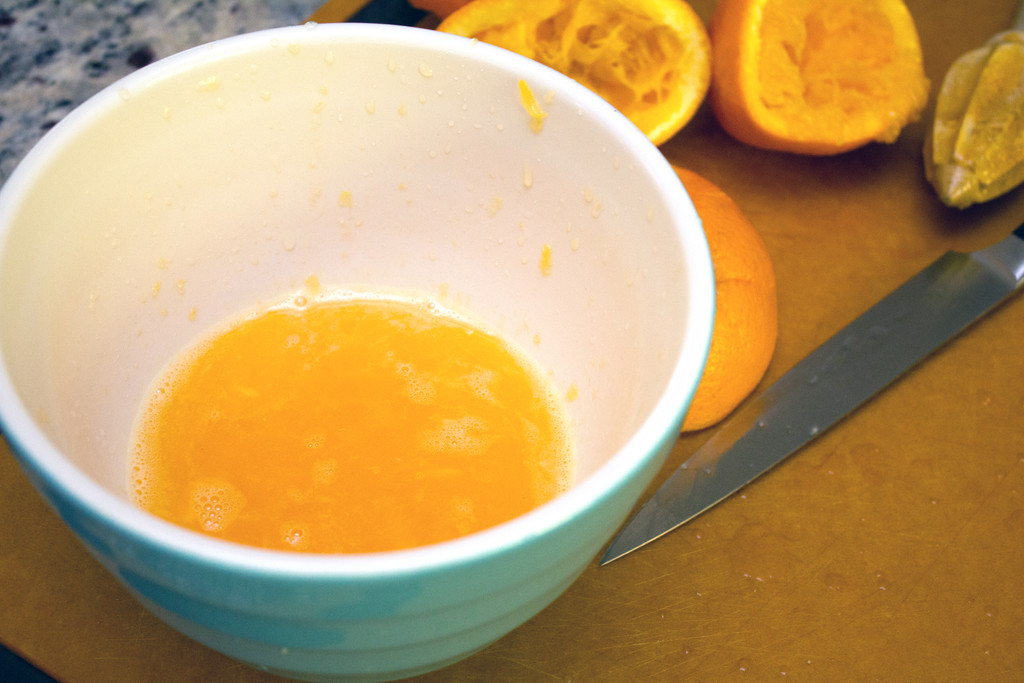 You must rim your glass in Halloween-like colors, like orange, black, or green. Wilton has tons of colored sugars. My sugar/salt/spice rim tip is to brush a little simple syrup on the lip of the glass (tip: always keep a jar of simple sugar in your fridge for emergencies!) for easy sticking.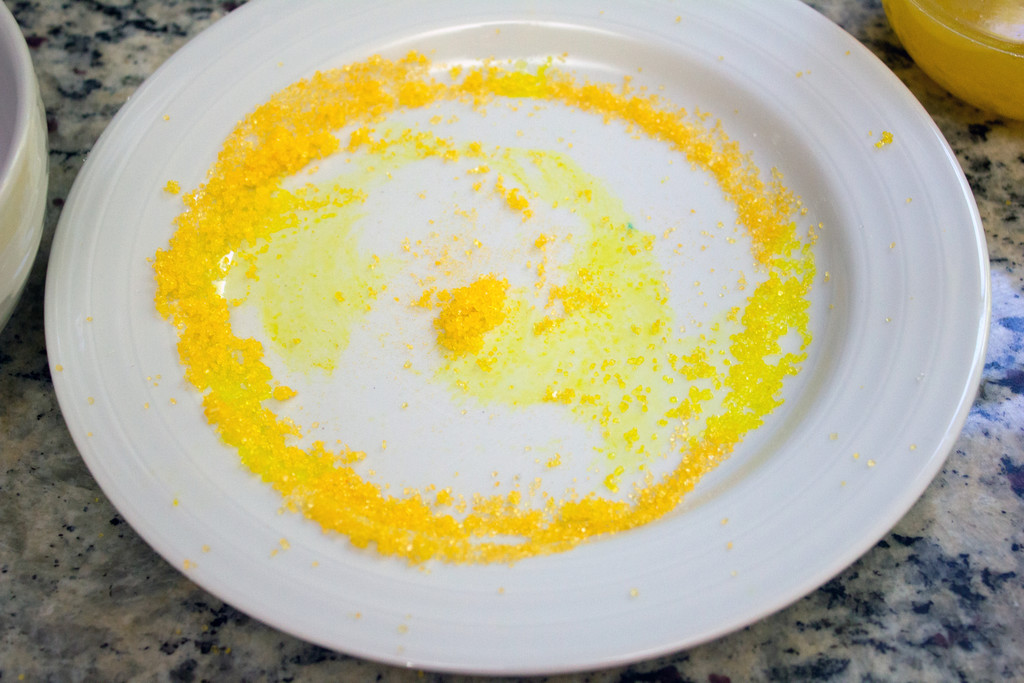 In a cocktail shaker filled with ice, add orange juice, tequila, and cointreau and shake it up.
Divide the drink between two glasses filled with the kiwi bone ice and then top with sparkling water.
Wilton also sent me some Halloween-style umbrellas that obviously had to go in a cocktail. Boo!
OK, I've changed my mind. There are two things I like about Halloween now…. candy and cocktails. I guess I will celebrate if it means I can have both.
The ice cubes weren't too easy to distinguish in the drink, but I still loved the look. Plus, they melted and the kiwi was added to the drink.
I can get behind a margarita anytime, but I especially loved the full citrus flavor of this one. It's basically drinking a mimosa that has a kick way more fun than champagne. Can't argue with that!
The weather in the Boston-area has been so glorious this week, I'm obsessed with it. It's been in the high 60s/low 70s, but the leaves are all changing colors and looking so beautiful. It's basically the most perfect New England season ever and has me so happy I live in the suburbs with a little yard and trees (but, please don't tell me I have to rake).
I can't be the only Halloween Scrooge around, right??
[Sues]
Full disclosure: Wilton provided me with some of the products I used in this post, but as always, all opinions are my own!