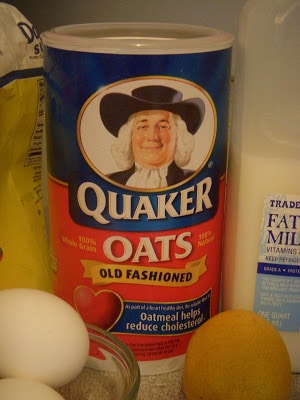 Oh, hi there Mr. Quaker

My mornings make me sound pretty un-spontaneous and boring. First and foremost, they consist of two things. Coffee (duh) and Quaker Oatmeal. The entire day just feels off if I don't get both of these in there before 9:00 a.m.
So, when we were approached by Quaker to blog about their oatmeal and help feed the hungry in the process, my first thought was "Hello. Obviously! Where do I even begin?? And what should I make??" And then I knew. The thing is, I really am an exciting girl so I generally choose to kick my oatmeal up a few notches. And I usually do this with either a few pinches of cinnamon or a couple spoonfuls of maple syrup. I decided to make an alternative to my daily bowl of goodness. A daily loaf of goodness; incorporating not only my oatmeal, but also my cinnamon and maple syrup. I made Cinnamon Raisin Oatmeal Bread with Maple Butter.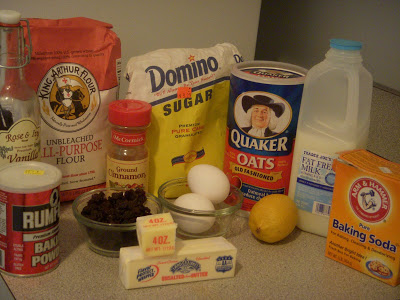 For the Bread:

1 ½ C Quaker Oats

1 ½ C all-purpose flour

¾ C sugar

2 t baking powder

½ t baking soda

2 T cinnamon

½ t salt

1 ¼ C skim milk

2 T butter (¼ stick), softened

2 T vanilla

1 t lemon juice

2 large eggs

1 C raisins
For the Maple Butter:

1 stick butter

3 T maple syrup

1 T honey
The recipe was incredibly simple to make and can provide breakfast for the entire week. First I mixed all the dry ingredients in one bowl (Quaker Oats, flour, sugar, baking powder, baking soda, cinnamon, and salt). Then I mixed all the wet ingredients in another (milk, butter, vanilla, lemon, eggs). I slowly added the dry mixture to the wet using my Kitchen Aid stand mixer (but you could use a hand mixer or even beat together manually). Then I stirred the raisins into the mixture.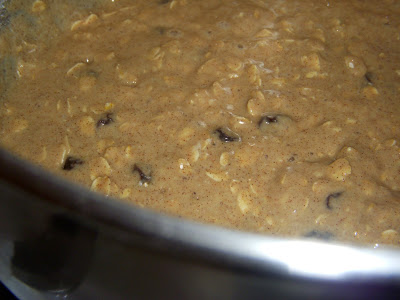 I put the batter into a buttered 9x5 loaf pan and baked it at 350 degrees for 50 minutes.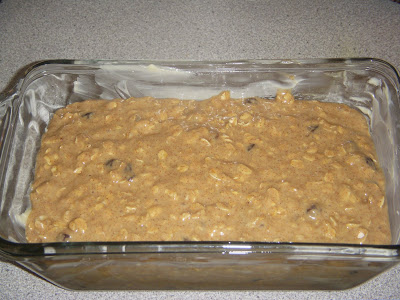 While the loaf was baking, I made my butter, which was incredibly simple. I took a stick of softened butter, put it in a bowl and use a spatula to mix it with the maple syrup and honey. Then I wrapped in parchment paper and put in the fridge until it hardened a bit. It's not the prettiest thing, but oh my is it good.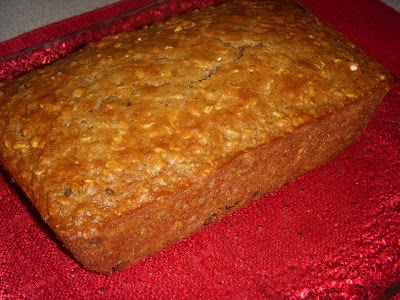 Serve the bread warm with a generous amount of butter on top.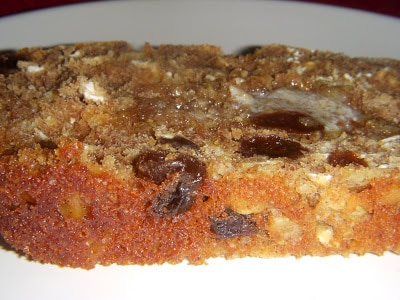 And with coffee, of course. Or your morning beverage of choice.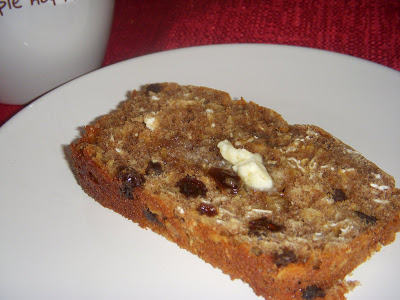 So, see? You can do SO much more with Quaker Oats than just putting them in a bowl. And now, here's where you guys come in. Quaker has assigned 25 blogs each one day this month to see how many readers we can get to participate in their Start with Substance program. Today is our day and we need your help.
Here's what you can do to help us:
1) Visit http://www.startwithsubstance.com/ to get to the Quaker Facebook fan page and to read the official rules.
2) Become a fan of Quaker on Facebook and download and print out a picture of the Quaker Oatmeal Man (found on the Facebook fan page).
3) Take your picture (or video) with him and upload the picture to the Facebook fan page.
4) Put the link to your photo in the comments section of this post.
5) You only have 24 hours to do this. So, your picture needs to be up and your comment need to be in by Thursday at 10:00 a.m. EST.
*Only one person should be in each photo with the Quaker Man.
I know, I know. Using a little of you printer's ink or actually walking to the printer is a huge pain. BUT you really will be helping. Because if, at the end of the 25 days, We are not Martha is the blog that got the most Facebook photo uploads in 24 hous, we will be awarded $5,000 to donate to a food bank (we're planning on donating to the Greater Boston Food Bank). Which basically means you will be playing a huge part in donating that money. And I think we'll all feel pretty good knowing that WE can make that sort of difference.
In the meantime, Quaker is going to donate a case of oatmeal to our local food bank (the Greater Boston Food Bank) and they will be awarding two of our readers with coupons. Most likely our 2 readers with the best picture submissions...so get snapping (but be nice, Quaker is a wholesome family company!)
Could we love Quaker any more right now?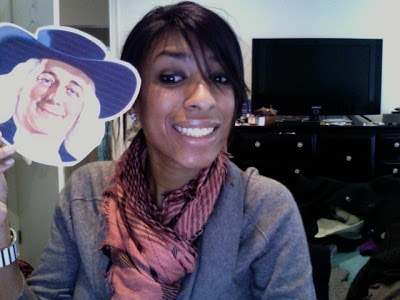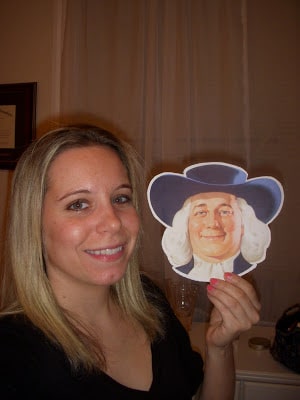 I'm gonna take that as a no.
Thank you so much for helping us fight hunger with Quaker!
[Sues and Chels]