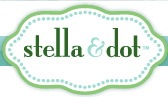 A little over a month ago we received an email from Jo-Anne, a stylist who works for Stella & Dot, asking if we'd be interested in hosting a jewelry trunk show for a group of ladies. Now if you know anything about us, especially about me, you know that we love jewelry and accessories. And just in case you forgot, these are the drawers I designed in my dresser specifically for my jewelry: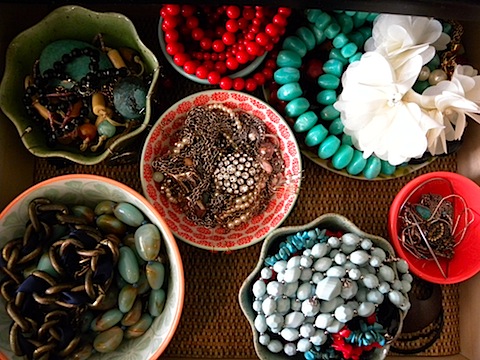 Obsessed. And I'm always looking to add to the collection. 😉
So naturally, when Jo-anne contacted us and explained the history of the company and that Stella & Dot was huge out on the west coast and expanding to New England, we were intrigued. Two women started the company. One was the founder of WeddingChannel.com (which was later bought by theknot.com) and the other was a creative director for J.Crew and Banana Republic. These women clearly have good taste and we knew we were in good hands.
This past Sunday a lovely group of friends, family, and some Boston bloggers got together in the community room at Sues' apartment building for a brunch and jewelry viewing party. Because who doesn't love sipping a mimosa while trying on countless amounts of sparkly thangs? 😉 Not a friend of mine, I can tell you that much!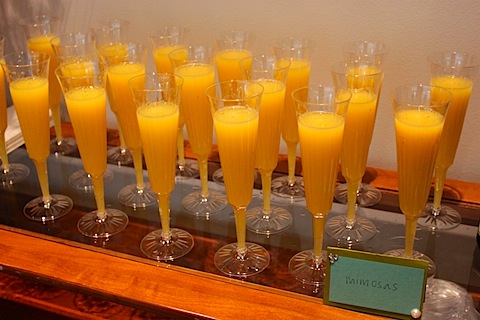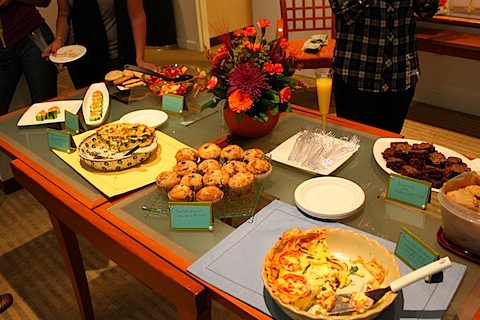 We decided to have a nice spread of food (surprise, surprise!). But between Project Food Blog and working in Chicago last week, Sues and I were definitely crunched for time so Sues' mom kindly offered to make quiche for the party. Which were absolutely fantastic! She made a ham, tomato, onion, asparagus, and Gruyere quiche and a spinach, mushroom, onion, and Monterrey Jack quiche. Dreams of these will be had.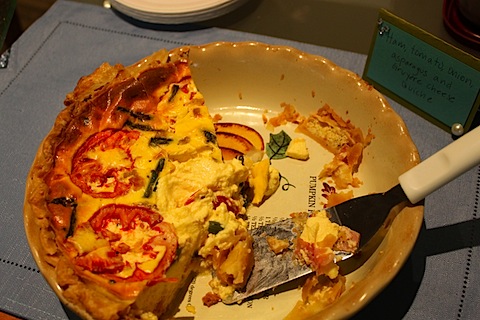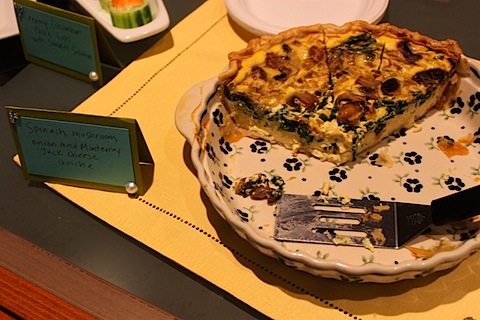 I made my famous Jordan Marsh Blueberry muffins. I say "my" because I like to pretend I came up with the recipe 😉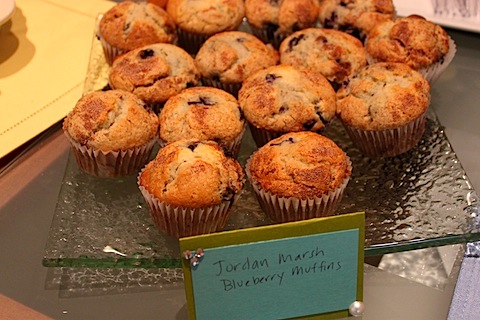 And we loved the cucumber chive cups we made for round 6 of Project Food Blog that we decided to make more for our party.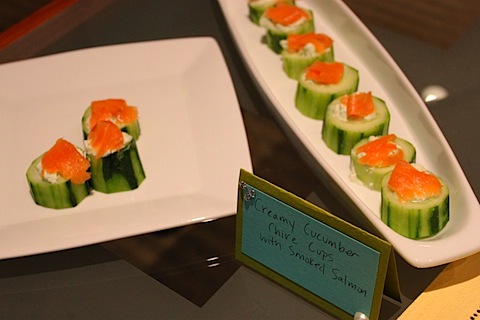 A pretty fruit salad always works at any brunch related gathering!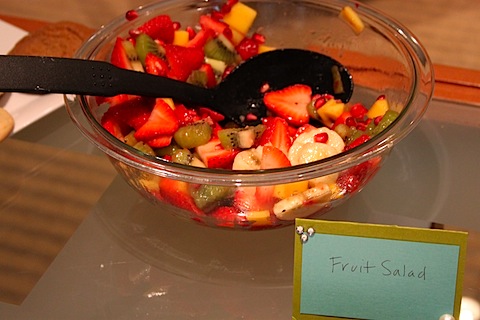 And now for the main attraction… the jewels!
Jo-anne was truly a great stylist. From the very beginning of the planning process she answered all of our emails promptly, sent out our invitations, and just handled everything so professionally. The thing I liked best about the Stella & Dot party was that they're not pushy. Jo-anne set her display up, answered questions as needed, and was very hands-on, but she in no way broke up the flow of the party. We're always a little weary of organized product parties because your guests can often feel pressured to purchase large amounts of merchandise but Jo-anne took the backseat and allowed the jewelry to speak for itself!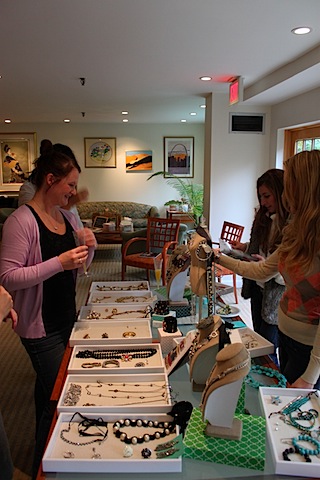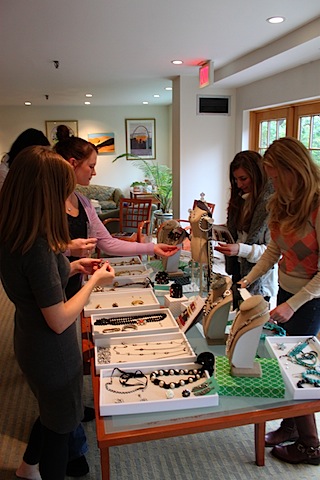 Our guests were all encouraged to pick up the jewelry and try it on, too. Pretty sure I kept this necklace on the entire afternoon 😉 We each had lots of favorites!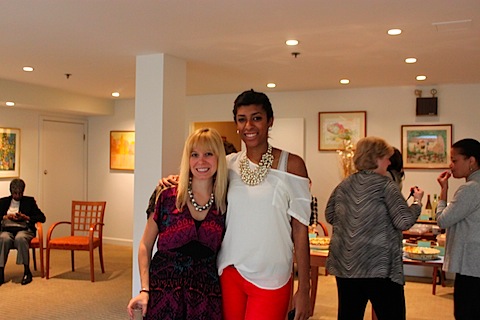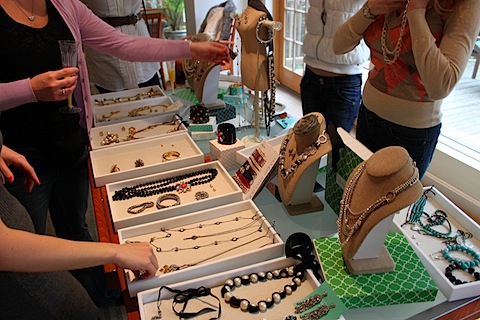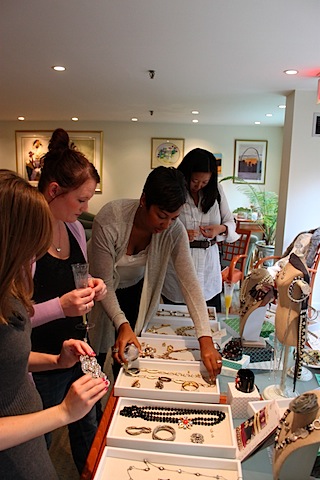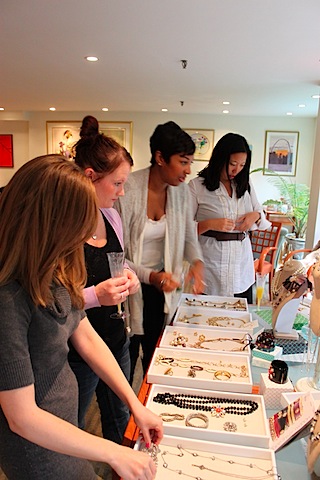 In the middle of the party, Jo-anne gave a very brief speech about the history of the company and explained that once the girls placed their orders that day they would receive their jewelry in only 3-4 business days! Such a quick turnaround! As our blogger friend, Michelle, listened carefully 😉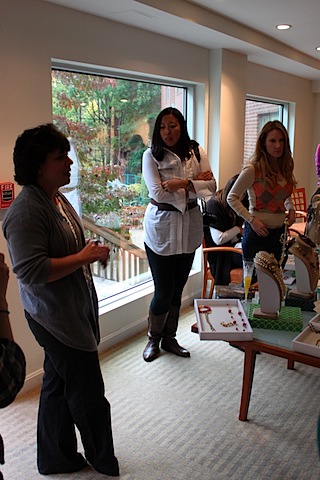 It was really such a great afternoon filled with the wonderful ladies in our lives!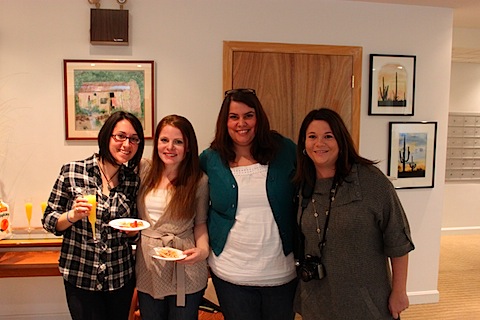 Some favorite Boston bloggers: Kristen, Susan, Becca, and Julie (whose baby-to-be will get free babysitting from me!)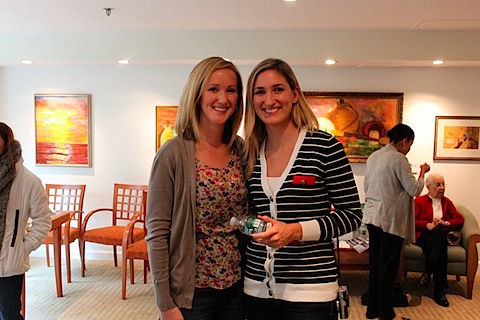 And another favorite Boston blogger, the adorable Colleen with her sister Megan. I like hanging out with them because we're all so tall 🙂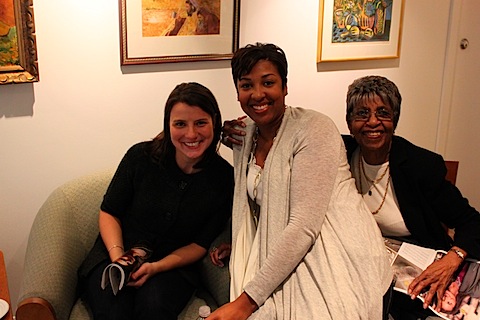 My grandmother was visiting for the weekend… Hooray! Here she is with my sister and my sister's friend Kristen.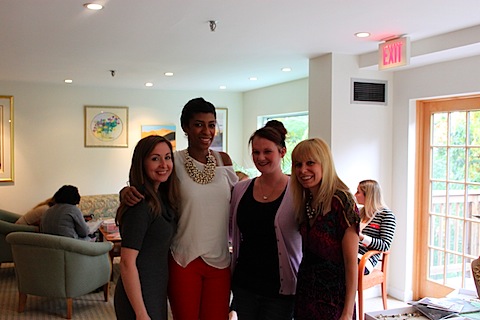 Kate, myself, Melis, and Sues! Andover girls 🙂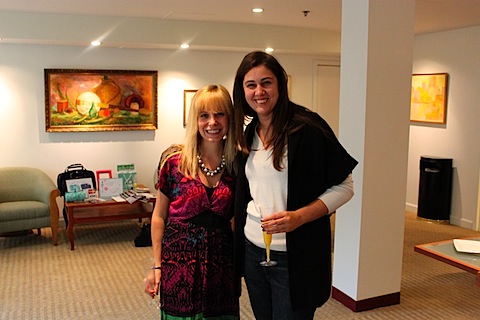 Sues with Kyle, who sold her greeting cards at the party, too!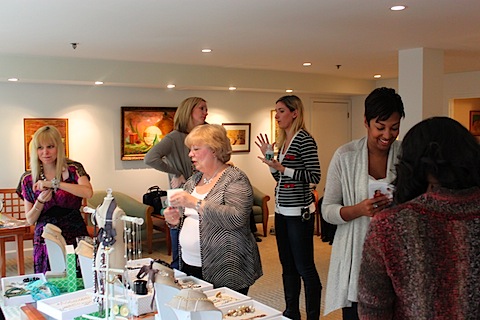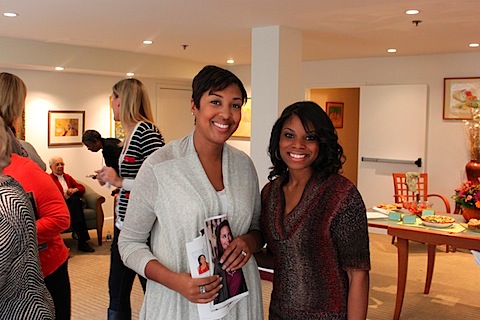 My sister with her friend Kristian!
Thank you so much to Jo-anne for reaching out to us and offering to throw this party for us. And thank you to all of our guests who spent your Sunday afternoon eating and sifting through pretty jewelry with us. I mean, we like to make life easy for you 😉
GIVEAWAY
You didn't really think we'd show you all of this beautiful jewelry without offering you something, did you?! Well, since Jo-anne is soooo nice, she's offering to extend our trunk show and do a giveaway just for We are not Martha readers. For every $50 you spend on Stella & Dot from now until Sunday, October 31, 2010 you'll be entered to win the Petra bracelet (a $98 value) which everyone at our party raved about and is, not surprisingly, one of the top sellers! For example, if you spend $50, that's one entry. Spend $100, that's 2 entries and so on. This is the perfect opportunity to do some holiday shopping (read: guilt-free!) especially since all of the Stella & Dot jewelry ships directly within 3-4 business days and is beautifully packaged in their signature colors. And once you do your holiday shopping you'll have the chance to win the stunning Petra bracelet for yourself 😉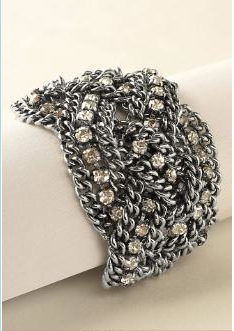 If you'd like to shop online to place your order and be entered into the giveaway, you must click here, and under "find your hostess" type "we are" for the first name and our trunk show page will show up for you to start shopping… Simple as that! Jo-anne is keeping track of all of your entries and we'll randomly select a winner early next week. And again, for your entry to count for the giveaway you must purchase through our extended trunk show.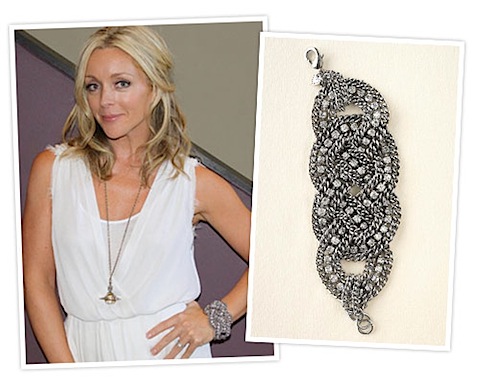 Also, if you're local and are interested in booking your own Stella & Dot party you can contact Jo-anne, just tell her We are not Martha sent you!
[Chels]