These are not only a few of my current favorite things, but a little roundup of what I've been up to the last couple weeks. I've been busy, but having a blast!! I must say, I'm pretty thrilled it's Friday though 🙂
Trip to Virginia
A couple weeks ago I took my first ever trip to Virginia! I went to visit Chris's family, who live in the Richmond-area. We had a blast and I'm already looking forward to going back to see more of the city (and his family and friends, of course!).
We were only there for a quick trip and spent most of it just hanging out and relaxing with his family. But we did to go Brown's Island for an event called Friday Cheers. It kind of reminded me of a show we'd have on Boston's Esplanade, but much smaller.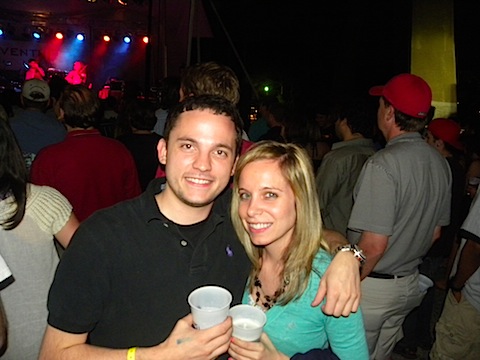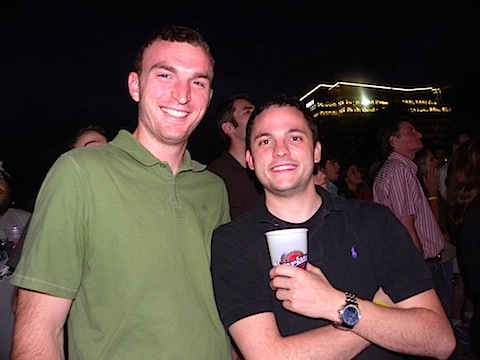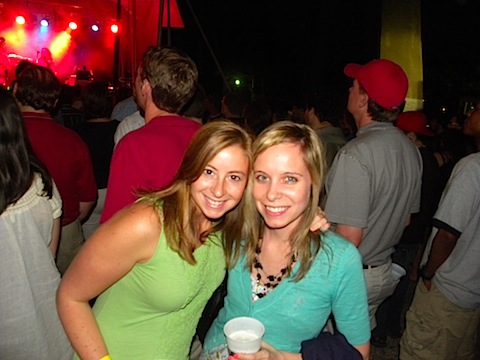 After the show, we went and got some sushi with Chris's friend Ricky and his girlfriend Shelly. We went to a place called Sticky Rice.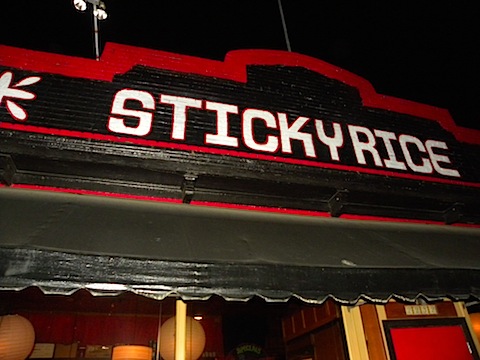 Their specialty is tater tots! Tater tots at a sushi restaurant? It sounded weird, but it was so much fun. I don't even know the last time I had a tater tot and they totally hit the spot!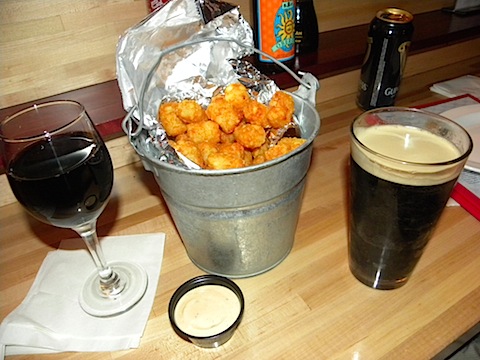 Oh, and the sushi was really fabulous too!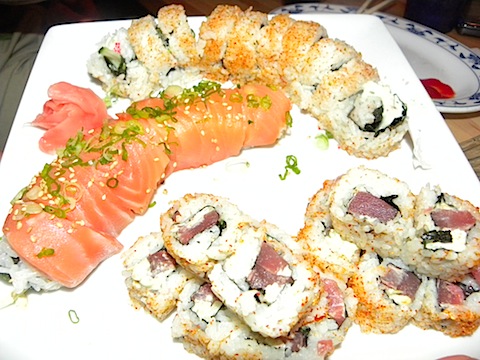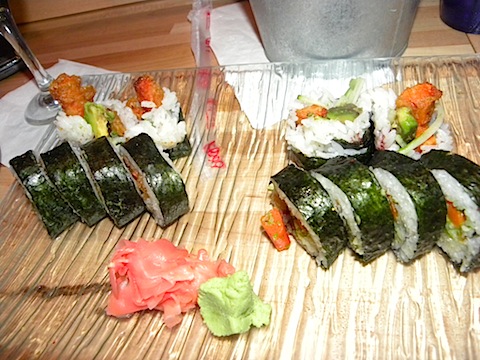 We also went to Wawa about a million times. So many, in fact, that I had to take a photo of it. I wish we had Wawa's here in Boston. It's basically a big gas station convenience store with EVERYTHING in it.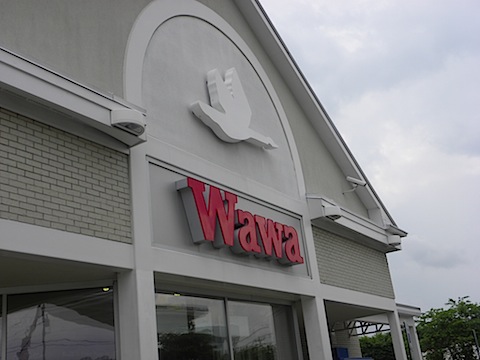 Even a milkshake machine!!! AKA my dream come true. Unfortunately, they were both broken and I never got to try. Wawa 🙁 haha! Guess I'll have to try them next time…. Or get a personal one in my living room!
And one shot of Chris's dad's dog, Brutus. He was such an adorable and sweet dog. Crazy hair, right?!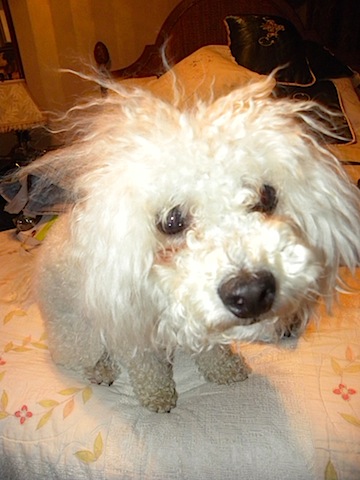 Thank you to Chris's family and friends for being SO hospitable. We'll be back soon!
Conan O'Brien's Live Tour
Last weekend I got the chance to see Conan O'Brien on his Legally Prohibited From Being Funny on Television Tour.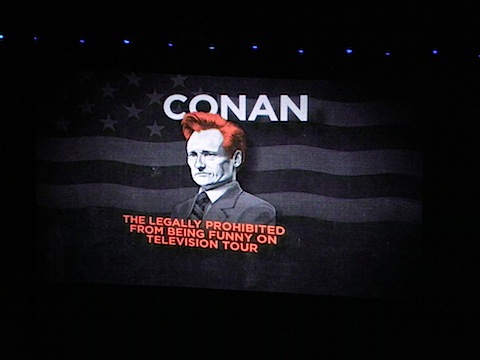 And he was amazing! Conan is from Boston… Or actually Brookline, which is where I've lived for the past 5 years (funny because Jay Leno grew up in Andover, my hometown, and he went to my high school! It's a wonder I'm not funnier…). You could just tell he was SO happy to be back and he had lots of Boston-based humor.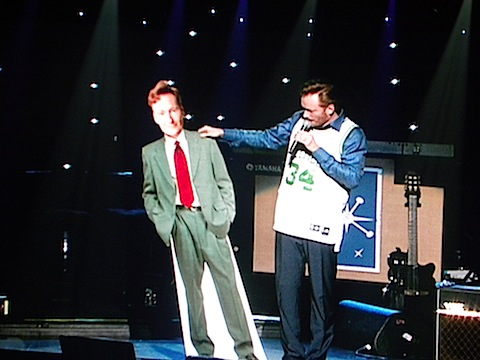 I actually saw Conan O'Brien live way back when. It was during the Late Show's first season and I think I was 12. I thought it was awesome, but I'm sure I didn't really understand any of the humor. And I remember being in our hotel in NYC later that night where my sister and I were trying SOO hard to stay up until 12:30 to see the show air. We couldn't do it; It just felt so late. I think I laughed a lot more this time around 🙂
Friday's show had lots of special guests, too. Like Ed Helms! You also know him as Andy from The Office and from The Hangover.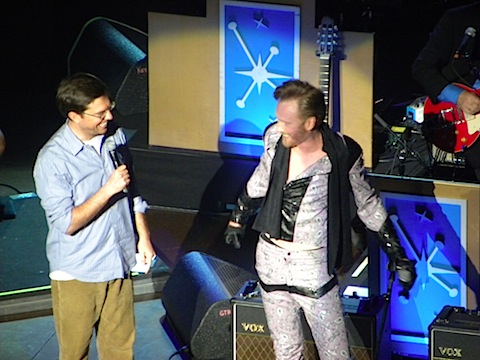 Boston's own Dropkick Murphy's were there too. For some reason, I'm not the biggest DM fan, but it was pretty awesome to see Conan up there jamming with them.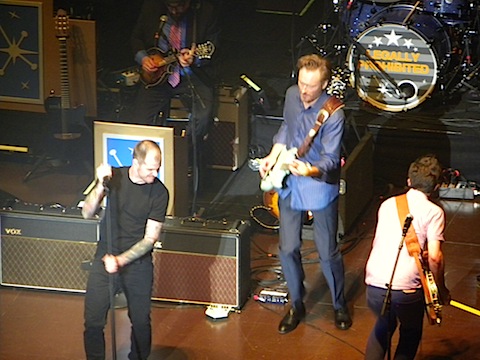 Bachelorette Party
My best friend from college, Kyle, is getting married in a month and last weekend was her wedding shower and bachelorette party. I didn't take many photos (actually, I did, but not with my own camera). We got shirts made that said "Team Kyle" (the bride's name) and rocked them all night long. Here's our pre-going out photo from our suite at Boston's Park Plaza Hotel.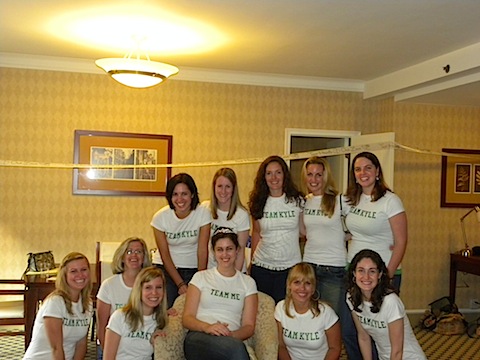 We went to Max & Dylan's for dinner, where I had this absolutely amazing buffalo chicken mac and cheese. I will definitely be re-creating this in the near future, so stay tuned!! I ate pretty much every bite and lots of the other girls got it and enjoyed it too. Their drink menu was also exceptional… I got a drink with Absolute Boston (my favorite!), white grape juice, and ginger and it was divine.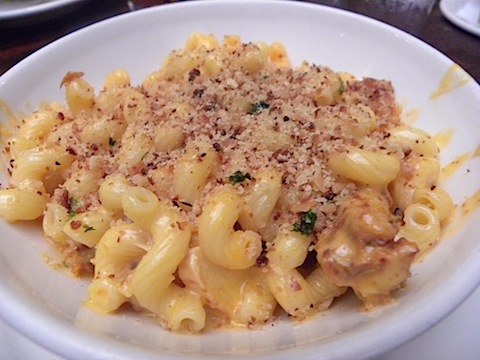 After dinner, we went to Elephant and Castle for karaoke. I've actually NEVER done karaoke in Boston and this was a blast. We all rocked ring pops, until we kept bumping into each other (and other people… and things) and got kind of grossed out. Not to mention, mine was blue and my teeth and lips were turning a ridiculous shade.
It was an amazing night and I'm so excited to be a bridesmaid in Kyle and Jeff's wedding next month. They're seriously a perfect couple and I'm so proud of my UNH bestie!
I feel like I've been super busy and I'm SO ready for this weekend and will hopefully get in some relaxing. Chels and I are off to Improv Boston in a little bit as we're a part of tonight's Spice variety show. It should be awesome and I'm sure we'll be almost as funny as Conan O'Brien… Right?!
What are you guys up to this weekend?
[Sues]