I haven't done a favorite things post in a while and it's definitely time for one. I've been super duper busy with work the past couple weeks, so I've been totally grateful for the little things that make me happy. Something to look forward to on a weekend or at the end of a long day…. Basically, I need a vacation badly 🙂 But for now, I'll take some favorite things. Favorite Things are like mini vacations! Though I definitely wouldn't complain about a nice beach and some tropical drinks either…
Stonewall Kitchen:
You guys probably already know by now that Stonewall Kitchen is one of my very favorite things. I recently went back to take a class with my mom and sister and had another fabulous experience. We took a class called "Hunker Down, the Snow's a Blowin'"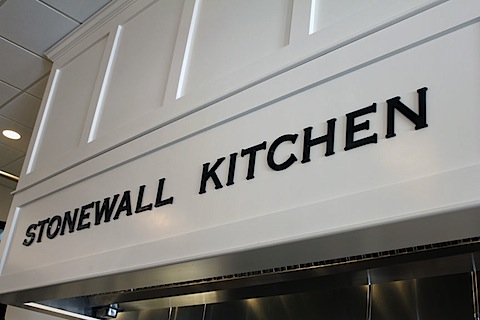 With Chef Jeff Saunders.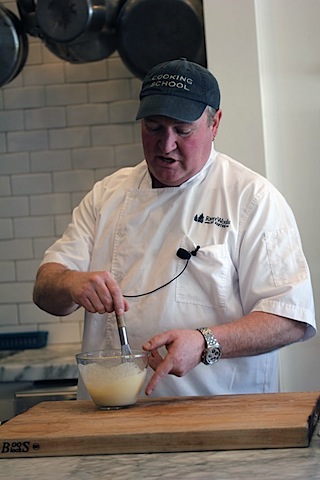 He cooked up a huge brunch for us that was just perfect for the freezing cold weather outside.
These muffins were absolutely delightful. Though I probably would have named them something other than "dirty muffins." But a muffin by any other name would be as delicious, right? They involved lots of butter, sugar, milk, and cinnamon.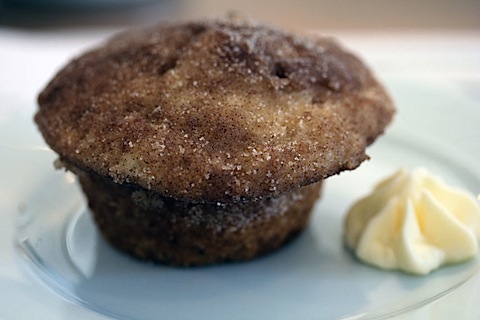 I recently made my own white hot chocolate, but it was nothing like this one, which was finished with orange zest. It was rich and creamy and basically the best thing ever for a Sunday morning.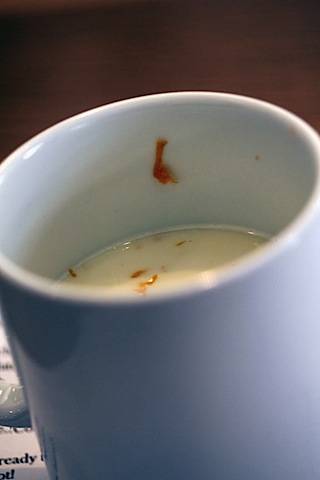 I absolutely love the idea of these ham and egg cups. They're super easy for a brunch gathering or a party where you want to serve some small appetizers. The bacon scallion scones mostly just re-affirmed my strong love for scones.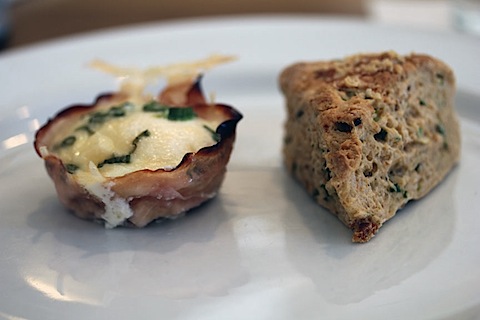 Like all of the chefs Stonewall has teaching their classes, Jeff Saunders was entertaining, knowledgeable, and friendly. He was happy to answer all questions about his brunch (and more!) and is clearly super passionate about what he does.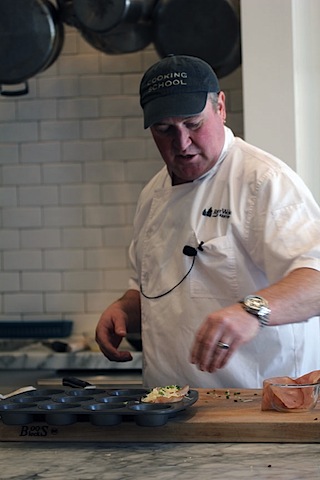 Oh, and he's also a fruit sculptor. Pretty amazing. This bird apple was more intricate on the other side, but seriously, he made this in about 1 minute flat.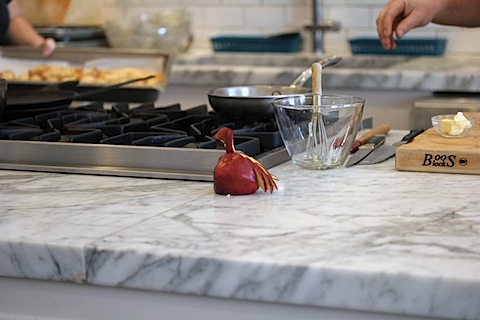 I love a good breakfast strata, especially when there's spinach involved. I was getting pretty full at this point, though!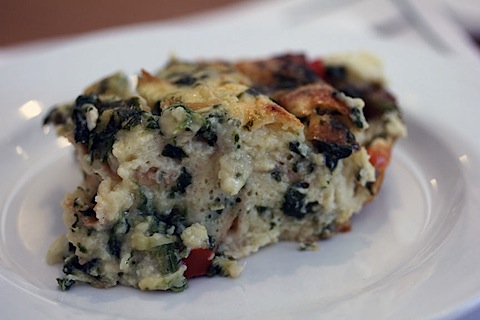 But the food was still coming! Our final course was an apple-filled crepe with cinnamon sauce.
My sister got a birthday candle in her crepe. So cute!
I loved the apple filling! And the serious reminder that I need to make crepes again ASAP. Maybe this weekend will be the time… especially considering Stonewall kindly sent me some Dark Chocolate Crepe Mix. I can't wait to try it!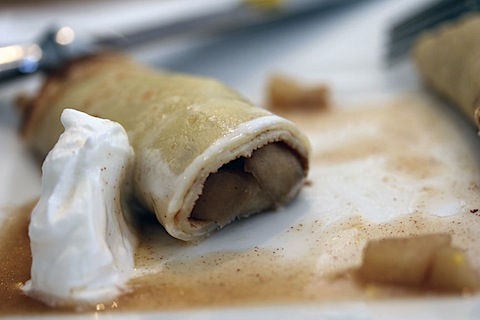 After the class, we obviously took the time to browse the Stonewall store, which is pretty much heaven on Earth.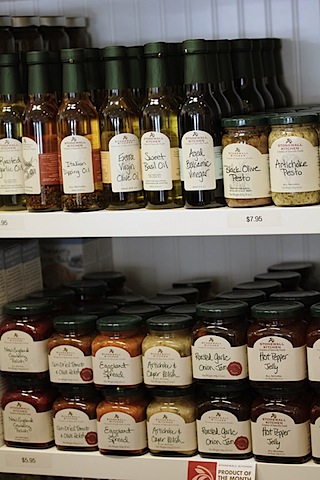 Did you know Stonewall Kitchen has cheese ball mixes?! Like a lot of them. I was totally tempted to buy one or two, but managed to hold myself back. I mean, a key lime cheese ball? Please.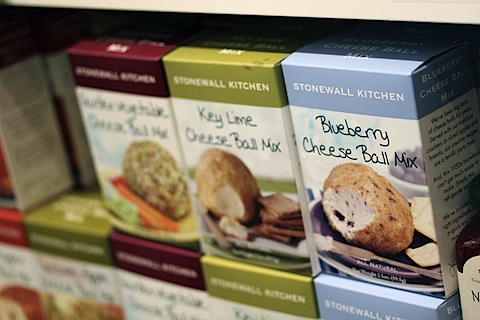 I'm pretty sure family is always on my list of favorite things. It was so fun to spend a mother-daughter afternoon in Maine.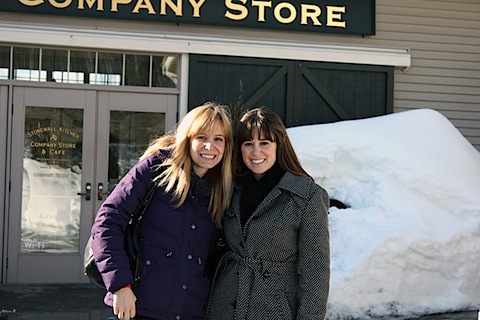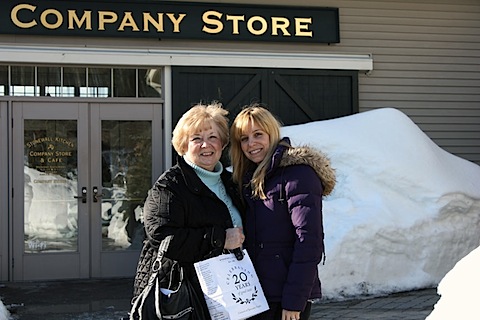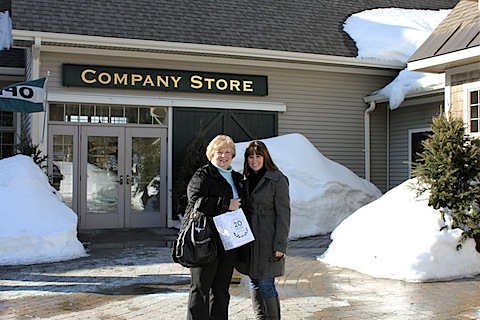 If you live in the New England area and haven't been to Stonewall KItchen yet, I strongly, strongly encourage it! The classes are inexpensive and you'll get to feast on delicious food and have a lot of fun. Then there's all the shopping. If Stonewall would let me move in, I most definitely would.
The Kittery Outlets are close by, too 🙂
Pavlova:
My mom made these mini pavlovas for dessert for my sister's birthday and now I want to recreate it and eat it every single night. Isn't it absolutely beautiful?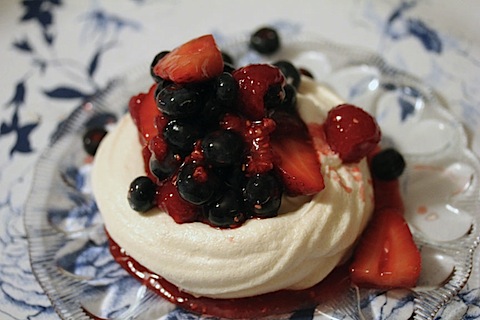 Chobani Yogurt:
Duh. I was e-mailing with Emily from Chobani a couple weeks ago and she asked if I wanted some Chobani Greek Yogurt sent my way. Um, obviously?
I think my apartment's concierge was slightly confused as to why a giant box labeled "Greek Yogurt" arrived for me. Trust me, I think he's already pretty confused by me and all the strange food packages I constantly receive.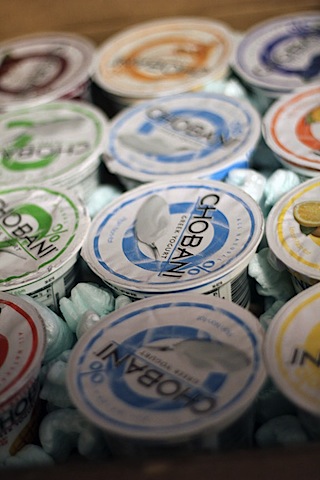 I was super excited to try the 3 new flavors Emily sent my way.
I'm not a huge fan of the 2% yogurt (and would die for the pineapple flavor in 0%!), but this mango was really, really delicious. I've been known to eat an entire mango in one sitting, so this was kind of perfect for me. Though I might still top it with more fresh mango 🙂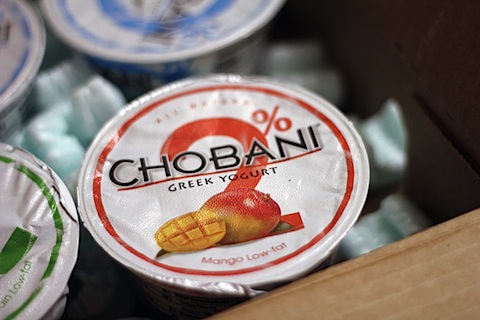 Black Cherry is hands-down my new favorite flavor. This was pretty awesome and didn't need any toppings or additions at all. I absolutely can't wait for it to come to my local grocery store because I will be all over it.
Lemon Chobani is also pretty delicious. I really enjoyed this yogurt topped with some granola and blueberries. It's perfectly tangy and smooth.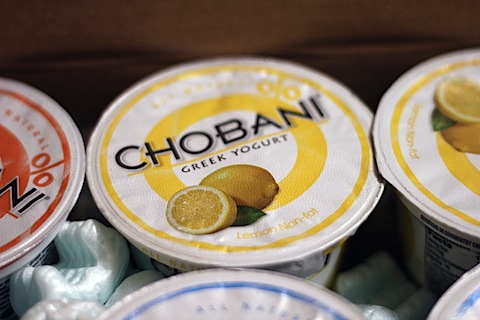 The flatbread I made last week:
I'm convinced that every Friday night deserves a flatbread. And the one I made the other night was glorious. Homemade pesto, bacon, eggs, and cheddar.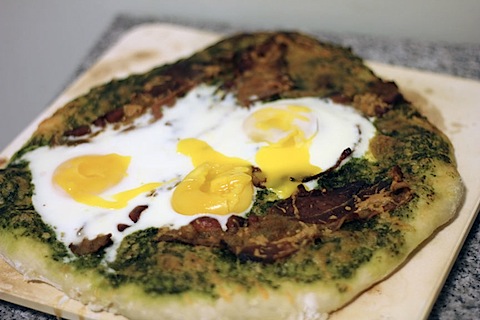 Topped with arugula. Does it get any better than that?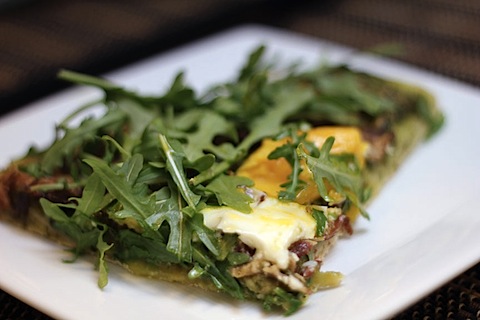 Well actually, now that you mention it, Chels and I were invited to a grand opening party of Boston's new Naked Pizza last night. We attended and will have a full review for you coming up, but I have to let you know right now it's AWESOME and I can't wait to tell you more about it. Naked Pizza is already open in Brighton and will be opening up in Brookline's Coolidge Corner in a few weeks. Oh, and they deliver. YES!
BCAE Classes:
Oh and one more thing. Chels and I will be teaching a couple classes at the Boston School for Adult Education next month and we wanted to let you know! We'll be teaching "Starting a Blog" on March 14 and "Promoting Your Blog" on March 28. So, if you've always wanted to start a blog or just need some help promoting your blog, feel free to sign up for our classes!
This week features lots more work and hopefully a bunch of wedding planning (we're deep in our search for the perfect Boston wedding venue!). It's also my dad's birthday tomorrow (happy birthday, Dad!) and we'll be celebrating at Jean-George's Market this weekend. Obviously can't wait for that!
Do you need a vacation as badly as I do? And if so, what "favorite things" are working as a vacation substitute for you?
[Sues]