Instead of talking about food today, let's talk about nail polish (unless you're that girl on My Strange Addiction who drinks nail polish, in which case… Bonus!). Well really, I'm writing my 24th edition of My Favorite Things, but I'm starting with nail polish. Do you know what I think is the weirdest thing ever? Nail polish collections. I love nail polish and purchase a ton of it because I generally do my own nails and like a nice fun variety. I thoroughly enjoy when brands come out with their new seasonal collections. But there have been so many weird nail polish collections lately that are seriously disturbing. I do not get why everyone and everyTHING needs a line of polish.  I've felt this way for some time now, but it wasn't until I learned that Essie is allegedly coming out with a line for NBC's The Office that I really understood the severity of this issue. There's a chance this is fake, though someone said they saw the news in a trade pub, so I dunno. Admittedly, some of the names are pretty awesome, like "Ryan Started the Fire" and "Jan Levinson-Gold," but still. Why are we branding colors? And furthermore, why is "Bears, Beets, Battlestar Galactica" not red?
Other lines that I think are crazy? China Glaze's Hunger Games nail polish, Deborah Lippmann's Girls nail polish, Nicole By OPI's Modern Family nail polish, and Sephora By OPI's Glee nail polish. Then there's Justin Bieber, Selena Gomez, the Kardashians, Katy Perry, etc. etc. all with their own lines of polish. Someone stop this madness. Just give me pretty colors and I will buy them. Which brings me to my first favorite thing…
Essie's Set in Stones Nail Polish: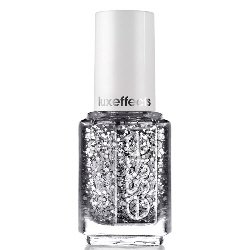 It can be tough to tell what a polish looks like in a bottle before purchase. I've been looking for a good silver glitter polish for over a year now. And I FINALLY found it with Essie's Set in Stones. I'm obsessed and have been layering it over everything and even just bought a second bottle. I tried taking a photo of my hand, but it looked creepy in my lighting, so I'll have to wait for next time. One grand thing about modern technology is that if you Google basically any shade of nail polish, you'll get about a million people showing you what it looks like on. Also, shopping for nail polish on Amazon
 is my favorite thing in life.
The Bachelor:

I know, I know, I know, I know. But I can't help it. And Bachelor season just always makes Mondays a whole lot brighter. I'm completely aware that it's a ridiculous show and totally mindless television. And that's partly why I like it. I can do thing like write blog posts while it's on and not miss huge plot points. I basically have three main shows I watch right now: 1) Bachelor- during which I can totally multi-task, 2) Parenthood- during which I can partly multi-task… if I don't mind bawling while multi-tasking, and 3) Downton Abbey- during which my full concentration is required or I have absolutely no clue what's going on. Oh, I guess 4 could be Dateline, which I generally fall part-way asleep to and consider it like my lullaby. Or the opposite of one. Or something.
Anyway, can you believe we're on season 17 of The Bachelor (and that's not including Bachelorettes and Bachelor Pads)? That makes me feel OLD. It also makes me feel OLD when I see the ages of the girls on this show. That crazy about finding the man you'll marry at age 24? I guess I've been in the North too long! Heck, even the Bachelor, Sean Lowe, is younger than me. How is this even possible?? But still; I watch. And will. Until season 100.
BaubleBar: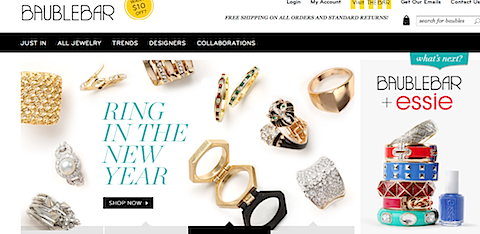 BaubleBar is my latest obsession slash where I want to spend all my money. Fabulous, fabulous jewelry at reasonable prices and with rewards. We're not talking Forever 21 prices, but we're also not talking Forever 21 quality and styles (side note: I love my Forever 21 jewelry, so definitely not bashing it in any way, shape, or form). I bought a couple Christmas gifts here and couldn't resist a piece for myself.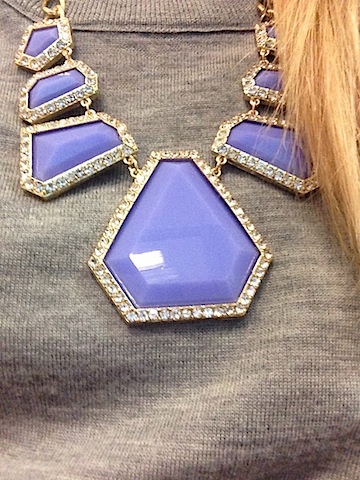 If you're in the mood for some fun statement pieces, check out BaubleBar and I pretty much guarantee you won't be able to leave without a purchase… Or at least joining a wait-list; lots of the fun stuff sells quickly! Also, they have a collaboration with Essie, which is super fun. If you want to sign up  using my referral code (so I get credit!), you can use: 5753594. Enjoy!
Night Shift Brewing: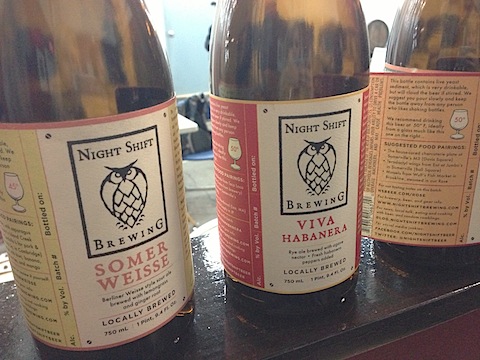 If you've been reading WANM for any extended period of time, you know I'm a fan of good beer. But I'm even more of a fan of good LOCAL beer. And Night Shift Brewing is basically in my backyard. And I'm seriously obsessed. First of all, Viva Habanera?? Hello, habaneros in my beer, spicing it up and making me so, so happy. Sommer Weisse? Amazingly sour, while still tasting like sweet tarts. The brewery is located in a kind of weird location in Everett; you'll feel a bit sketched out as you're driving in the parking "lot"; but keep driving. It's worth it. I haven't done a tour of the brewery yet, but they do have a tasting room that I've been to a few times. You can also buy and re-fill growlers. Which means we always have a growler of Viva Habanera in our fridge now. Life is grand. Of course, you can also purchase the beers at various locations around the Boston-area (hopefully even more soon!). If we could ship alcohol in Massachusetts, I would totally send this to you. All of you.
Craft Coffee: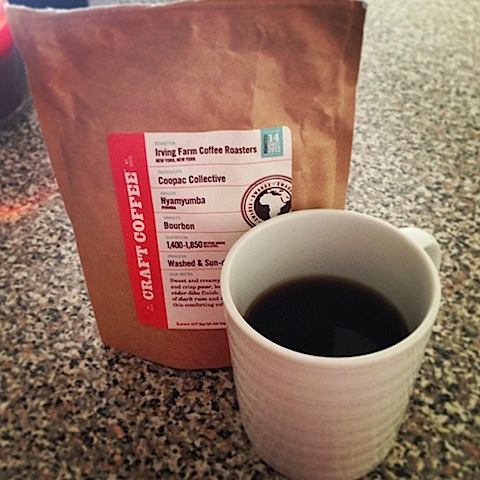 I wrote about Craft Coffee in my Holiday Gift Guide for Food Lovers and my parents ended up giving a subscription to me and Chris for Christmas. Hooray! We got our first month of coffee a couple weeks ago and are obsessed already. We've been saving it for weekends since good coffee is best enjoyed fresh out of the pot on a leisurely morning, instead of out of a travel mug sitting at a desk in an office.  And both varieties we've tried so far are incredible and far superior to most coffees we've tried. One of the great things about Craft Coffee is if you really like a variety, they make it easy to purchase a full-size bag of it. We will most likely be doing that with Irving Farm Coffee Roasters Coopac Bourbon. And I'm sure many of the other varieties we try throughout our subscription.
SodaStream: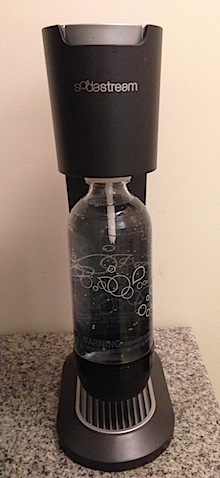 Most of you probably know all about the SodaStream as it's not a new toy on the block. Chris had wanted one for a long long time and when he finally got one, he put it on the shelf and waited for the perfect moment to use it. Finally, after months, he broke it out and now we are both addicted. As you may know, I drink A LOT of seltzer water, mainly in the form of Polar. I bring a liter to work every day and drink the entire thing. But we were also buying lots of cans of seltzer to drink at home. Now that we have the SodaStream, we've cut the cans out of our life. Yes, you can make actual soda (and we tried the "Dr. Pete" and it tasted EXACTLY like Dr. Pepper), but we mostly just carbonate water or add a little Flavor Essence, which basically makes it like Polar Seltzer. I feel like an infomercial right now, so I apologize for that, but I'm being 100% genuine.
I've never been so excited about water. And that's a good thing since I never drink enough of it. Also, if you're judging me for my other favorite things this month (beer! coffee!),  you're probably presuming that I must be pretty dehydrated. And now that I realized I wrote about three different beverages this month, I guess I must be quite thirsty 🙂
What are you favorite things so far this month?
[Sues]