Can I just get a thank freaking goodness it's Friday? I mean? This week? Out of control. And i know I'm not the only one who thinks that because pretty much every person I talked to this week said the same exact thing: How is it only Monday/Tuesday/Wednesday/Thursday??? Until today when it was: It's FINALLY Friday. Sadly I don't have a cocktail recipe for you today because I'm been too crazy busy to sit down with one this week. Also, I'm still obsessed with the Triple Grapefruit Fizz. But I do have a favorite things post instead (getting it in for March JUST in time). Which at least involves one very delicious alcoholic beverage. And one that requires no recipe or effort. Which really, is the best kind. Enjoy!
Bantam La Grande Barrel-Aged Cider:
I actually had this waiting for me on my doorstep when I got home from work today. Which obviously contributed to my thank freaking goodness it's Friday feelings!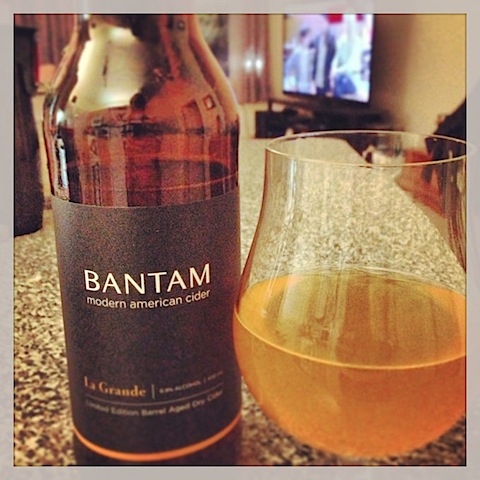 For some reason, I got majorly into ciders this winter. I'm a beer-lover, but have a special place in my heart for sour beers and this year that translated into lots of ciders. But it can be tough to find a good hard cider and lots of them tend to be overly sweet instead of tart. When Bantam reached out to see if I wanted to try their new cider, I was quite excited because this one was aged in bourbon and rum barrels. Hello. I'm actually sipping on some as I write this post and I can honestly say it's my new absolutely favorite cider. It's not overly sweet and it's nice and dry with the perfect amount of tartness. In LOVE.
Also? I'm obsessed with the bottle deign. It's clean and classy and much nicer looking than other cider bottles. Thanks Bantam for making my Friday night even better!
Cupcake Toothpaste: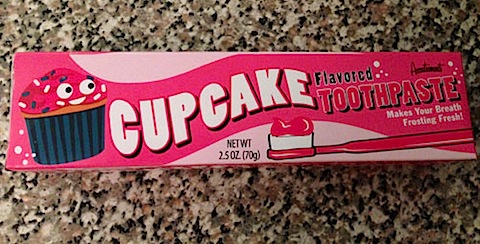 I know. Trust me, I KNOW. I also know that I'm one of the few people on Earth who would probably purchase a product like this. Because really, it's totally wrong Everything about it is wrong. It's so wrong that it actually has be brushing my teeth twice because I just feel wrong using it. So, there's this new candy store on Newbury St. in Boston. It's called Robin's Candy Shop and it's out of control awesome. As in Cupcake Toothpaste. And believe it or not, this was the most normal toothpaste — they also had bacon and PICKLE toothpaste. Pickle. They also have a licorice bar and all kinds of retro candy you forgot even existed. But I obviously purchased this. And it's delectable. I mean, it smells and tastes exactly like vanilla cupcakes. The only issue is that it makes me feel like I'm brushing my teeth with pure sugary frosting. Which means it's both awesome and that I have to brush my teeth with regular toothpaste after. But it's delicious. And it's one of those things you kind of just have to buy. Or at least I do. Anyway, it's my favorite. But I know. It's wrong.
The Aviator's Wife: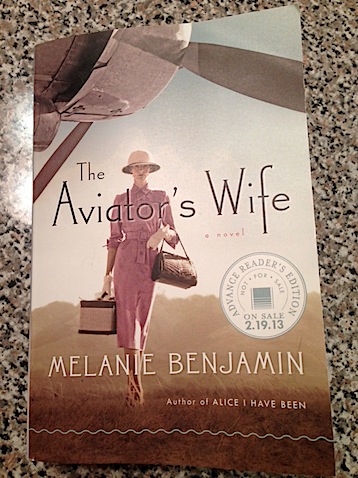 I've been reading a weird amount of historical fiction lately. Not on purpose. But I've received a few new books from the Amazon Vine program I'm a part of. I just read Hemingway's Girl
 and am currently reading The Painted Girls
 for the book club I'm in with my work ladies. I'm also in the middle of The Aviator's Wife
, which is about Charles Lindbergh and told from the perspective of his wife. It's really, really good and definitely a new favorite. I think it probably holds a little more meaning now that my husband is fully immersed in learning to fly… But I mean, thank goodness Chris is absolutely nothing like Charles Lindbergh. Because he's totally different than I ever heard about. At least according to this piece of historical fiction. Which yes, is fiction. But it's based on real life and research that Melanie Benjamin did. And it's good.
Fashion Star:
Let me start by saying that I'm seriously sad that Dateline is no longer on NBC on Friday nights. I'm also obsessed with the fact that they're killing it on social media and Josh Mankiewicz is totally my homeboy on Twitter. Check out this video they made in response to the outrage that they're not on on Friday evenings at the moment. CLASSIC. But I'm coming to terms with a couple months of Dateline-free Fridays, if only because a) I can DVR it on Wednesday nights and b) Fashion Star is on instead. Call me totally cheesy, but I'm in love with Fashion Star.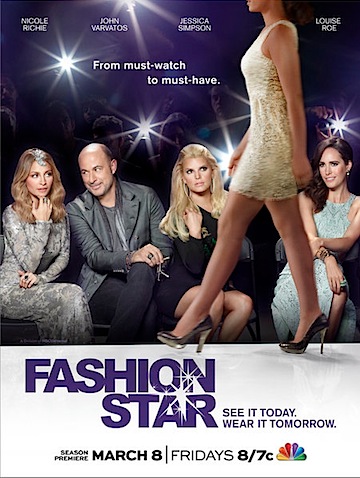 If you haven't seen it, basically fashion designers are competing to create designs that retailers will purchase. They're on teams led by Jessica Simpson, Nicole Richie, and John Varvatos. The show is part watch how they design and part fashion show of their designs with actual buyers from Saks 5th Avenue, Macy's, and Express paying money for their designs if they like them. The best part is, right when the designs are bought on the show, you can go to the store websites and purchase them. I've never actually bought anything (my favorite designs are often turned down… not sure what that says about my fashion sense!), but I love that I could if I wanted to. Anyway, now that I'm an old lady, Friday nights are my favorite nights to be at home and someone good to watch on TV is essential. Shark Tank is my other obsession in case you're wondering. But Dateline, please come back soon.
I Heart Keenwah: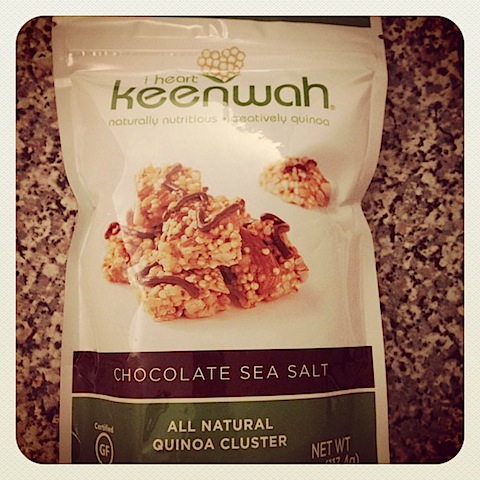 Love quinoa? Clearly lots of people do if you go by the comments on my whole grain giveaway blog post! Well, I do, too. And now I'm also a big fan of I Heart Keenwah. The brand sent me this snack and I think it's perfection. It's really quinoa you can take on the go in snack form. I've only tried the Chocolate Sea Salt variety, but it's delicious and super satisfying because it has plenty of protein. Gluten-free, too!
Easter:
I really just wanted to say happy Easter to anyone who celebrates it! But I also started reminiscing about Easter movies from days gone by.I'm super old now, but still have very vivid memories of my favorite Easter movies from when I was a kid. I had to do some serious Googling to get them by name, but my top 3 favorite Easter cartoon specials of days gone by are:
A Family Circle Easter: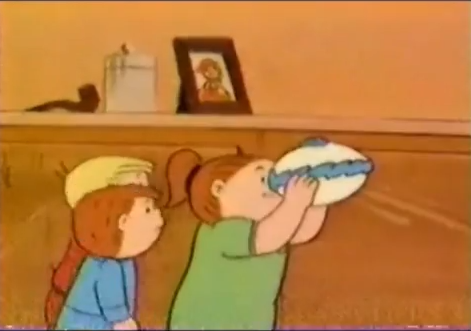 Peter and the Magic Egg: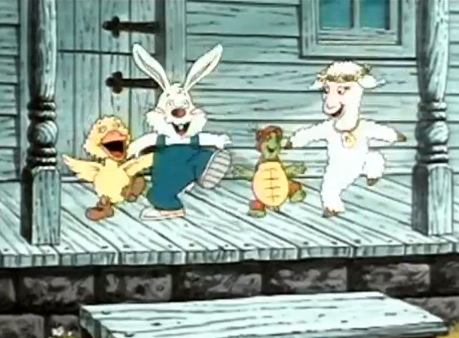 and A Chucklewood Easter: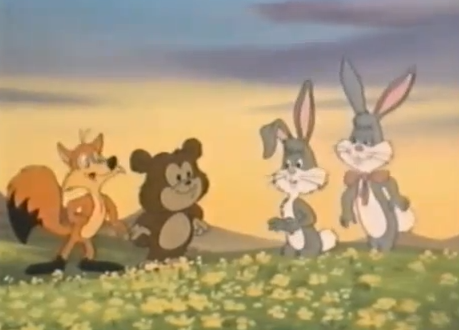 And that's all for Friday happiness. But that's all you really need since, you know, the fact that it's Friday is reason enough to be on top of the world. In sad news (sorry!) Julie Q informed me that ABC has canceled The Bachelor Pad, which brought my Friday happiness down a couple notches. It's only the ultimate in Monday night entertainment. But I'm confident with all 100 of us fans (and 100 former Bachelor/Bachelorette contestants) signing petitions and fighting for it, we can bring it back. Right??
So, what drinks, snacks, books, shows, etc. are making you happy this week?
[Sues]