Can you even believe May is almost over? I don't really want to talk about it. So, let's just talk about favorite things. Yay!
Polar Seltzer Summer Flavors:
Hi. You knew it was basically the best day of my life when I saw the new summer flavors at my local grocery store. Actually, it was a horrible day. A no good, very bad day. In a week that was so packed, I had no option but to go to Market Basket on a Friday night. Which, to be fair, isn't so bad because it means I can gallivant around the store and stare at the variety of yogurts for as long as my little heart pleases. And I can wake up in the morning on Saturday with my fridge fully stocked. But still, it was a rough week and I was spending Friday night at the grocery store. Seeing this shelf basically redeemed part of my week: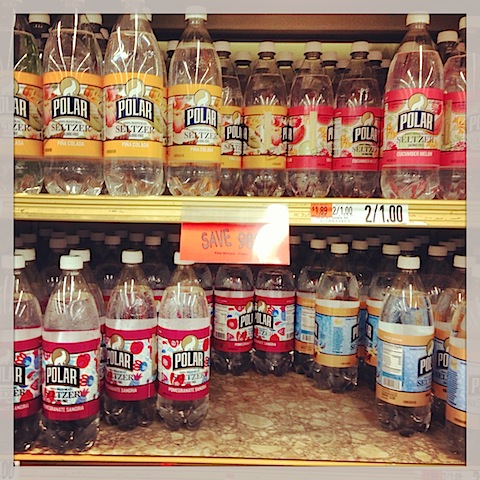 In case my artsy Instagram filter is distracting your view. These are the two new Polar Seltzer summer flavors. Yup, it's Pomegranate Sangria and Cucumber Melon.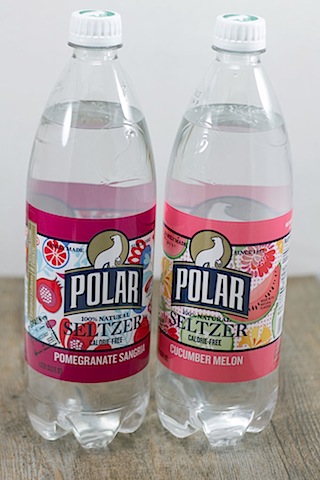 My life has been made because I'm pretty much obsessed with both. Pomegranate Sangria lets me pretend I'm drinking at work (you laugh…) and Cucumber Melon lets me feel like I'm half asleep in the jacuzzi at a spa. After a 90 minute massage. Bottom line is I'm taking a little getaway simply by opening a bottle of water. It's the little things that add joy to my daily life and this is one! Or two, actually.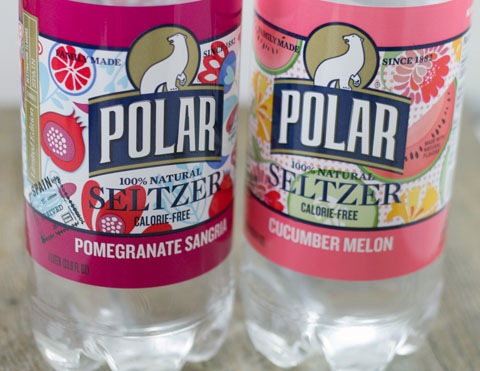 Luckily, Polar Seltzer also brought back Ginger Lemonade, Pina Colada, and Mint Mojito. I'm not quite sure what they're going to do next year when it comes time to introduce new flavors because there's definitely no way they can get rid of any of these. I forbid it! It's only May right now, which means you still have plenty of time to see me incorporate these into cocktails. Excited to utilize water in cocktails. Who would have thought?
Harvard Sweet Boutique:
I got this super sweet package in the mail from Harvard Sweet Boutique and immediately fell in love with the packaging.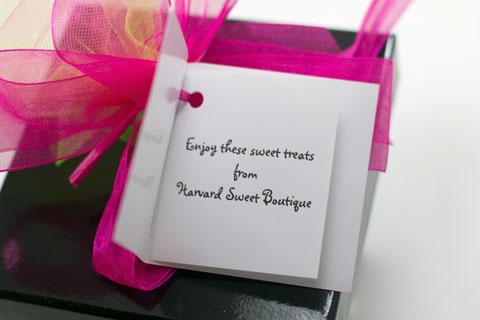 This is the kind of gift someone gives you where you don't even immediately care what's inside because no matter what it is, you know you're going to get some fabulous use out of the adorable box. But after swooning over it for a while, I finally decided I should probably open it in case the contents were perishable.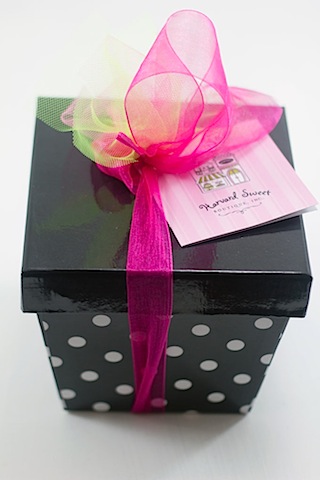 And, I mean, they were. In the best way possible. Tons of baked good treats!! I got a very nice selection of cookies and bars, including a Chocolate Fudge Mint Brownie, an Orange Hazelnut Blondie, a Peanut Butter and Chocolate Chunk Cookie, a Chocolate Chip Cookie, a Ginger Molasses Cookie, a Cinnamon Sugar Snickerdoodle, and more!
I'm tempted to order myself a gift box of cookies and bars every month. But since that might be going overboard, I'm at least definitely keeping them in mind for any and all gifts I need to purchase in the future. Whether it's to thank someone for doing something nice or to simply brighten someone's day, these treats will do it. And take a little look around their website because they're actually quite affordable, too.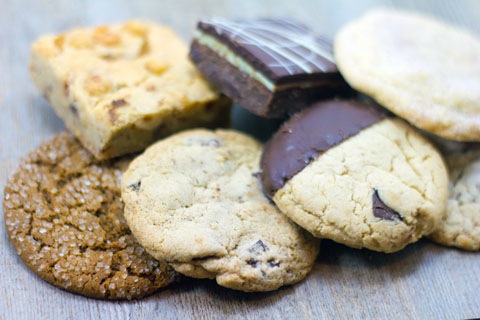 Harvard Sweet Boutique is located in Hudson, MA, but you can also place orders from and to anywhere in the U.S. online. And you should. Just not on an empty stomach. Thanks Harvard Sweet Boutique for sending this little surprise! 🙂
Rogue Voodoo Doughnut Beer:
I don't have much to say about this except that I want to travel to Portland, Oregon, solely so I can go to Voodoo Doughnuts and order one of every single doughnut. And I've been wanting to try Voodoo Doughnuts collaboration with Rogue Brewery for a long time. I finally did. I tried the Chocolate, Peanut Butter, Banana Ale. Isn't the bottle the loveliest thing ever?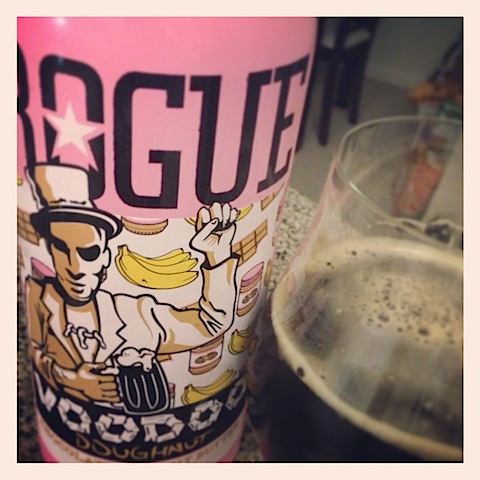 It was perfection. But now I'm desperate to try the Bacon Maple Ale. Because Voodoo Doughnuts is most famous for their Bacon Maple Doughnut and I can't even imagine how that translates to beer. Also, I'm going to the American Craft Beer Fest this weekend (my fifth year in a row! Here's last year's post) and I'm crazy excited to discover some brand new brews.
Tower 15 Wines:
While we're on the topic of alcohol (it's been QUITE the month!), Tower 15 Winery sent me two beautiful bottles of summer wine. Now, I'll admit, I rarely drink white wine and definitely consider myself a red wine drinker. However, when the hot days hit, I sometimes find myself craving a nice cold glass of white, especially if I'm sitting outside in the sun. Rosé is especially appealing to me.
And Tower 15's labels are another thing that's quite appealing to me. The beautiful imagery was created by Santa Monica artist, Michael Giliberti and just makes you crave summer. Their vineyard is located in Paso Robles, a region that I seriously hope to visit some day!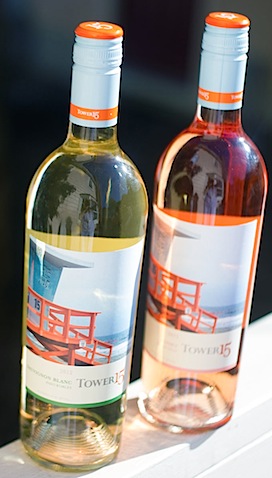 I brought the wine over to my sister's for a little Memorial Day barbecue on Monday. First we tried the Sunset Rosé, which is a blend of Grenache (93%) and Pinot Noir (7%). When I sipped the wine, I immediately liked it. It definitely has fruit notes (especially peach), but is not too fruity or sweet by any means at all. I always look to my dad when wine tasting, especially considering I'm not a white wine expert. He has a much pickier palate and, so, I was delighted when he said he really liked Sunset. He also enjoyed that it wasn't too sweet and said if he closed his eye, it could almost be a red wine. A deliciously light and easy red wine.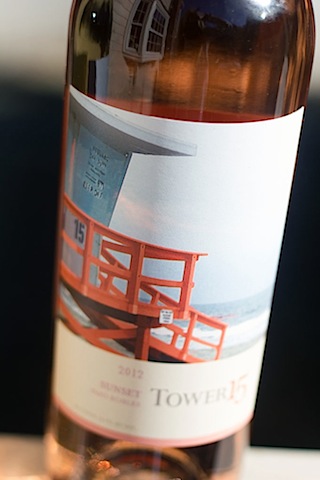 We sipped on the Sauvignon Blanc next and again, this was an easy to drink wine that was a good introduction to white wine. It also had some fruity notes, but I felt it was less about the fruit and more about the acidity (which I love!). After I drank a glass, I read the tasting notes, which mentioned "white pepper and salty air." Yum. And let's bring this one to the beach! Or at least the pool.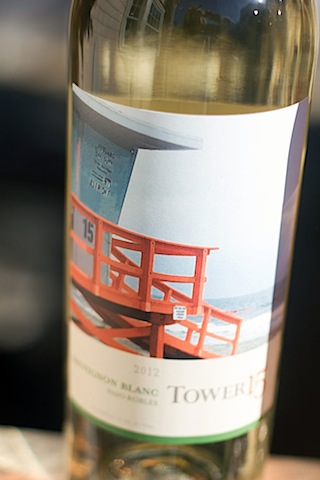 Both of these wines come in at $18.50, making them quite affordable and perfect for bringing to a friend as a hostess gift or simply sipping on with loved ones. Thanks for letting me try these two varieties, Tower 15. This wine is definitely going to become a staple of my summer!
The Bachelorette:
No words needed.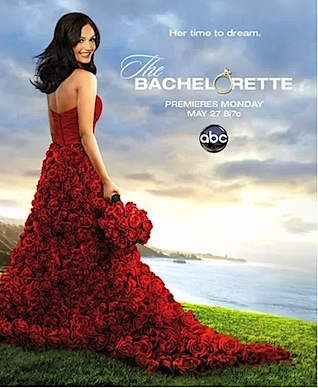 Except that yes, I'm watching again. Are you?
What are your favorite things this week?
[Sues]