You saw us making the burgers in the Four Seasons' kitchen and then you saw Chels's featured burger the other day. Well, Sunday was my burger's day at the Four Season's Bristol Lounge and, of course, I have to share!
To be honest, I've been a bit overwhelmingly busy lately and with a couple trips planned this week and extra work to finish before I go, I almost didn't make reservations for my burger's debut. But the more I thought about it, the more I realized this really is a once in a lifetime opportunity and I needed to go. I mean, how many people get to invent a dish served in the restaurant of a Four Seasons? I definitely never imagined I'd be doing so.
But look, there it is in black and white!! 🙂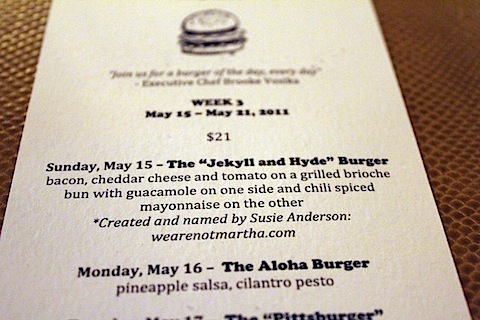 Chris, Beth and Adam, and my mom and dad all joined me for lunch at the Bristol Lounge on Sunday afternoon. We always love a good excuse to get together and if that means good food at an amazing restaurant, that's all the better!
After oohing and ahhing over the fact my name was on the menu (yay!), I sipped on a complimentary $22/glass champagne. And I have to say, it tasted so much better than the champagne I'm used to 🙂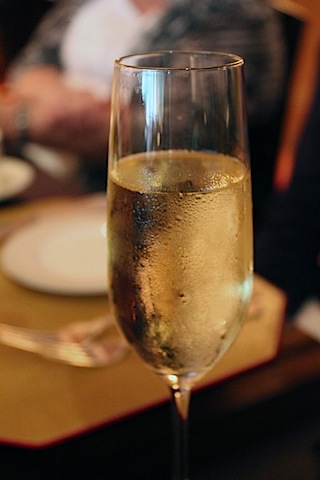 We obviously had to start lunch with the fried avocados. Because they were absolutely amazing when we had them during our burger inventing session.
Adam also ordered the crab chowder which we legit passed around the whole table. This? Was incredible. I love clam chowder, but this was honestly on a whole other level. And check out the totally cute crab shaped cracker!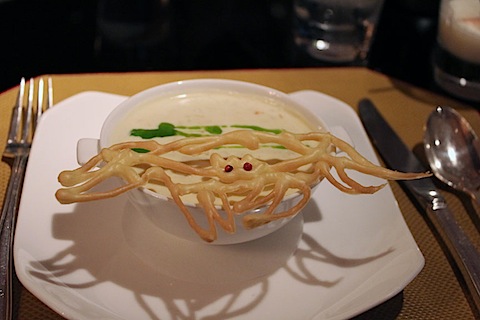 And then? My burger!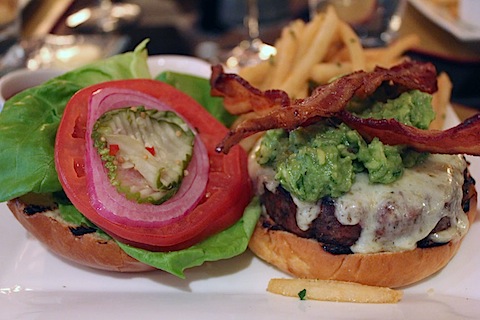 Honestly, one of the most awesome things about this experience was seeing everyone at the table behind us order my burger. And when they were served, they all looked so happy. And THEN one of the men proceeded to take photos of the burger with his camera phone. Also? They all ate every bite of the burger. That made me totally happy. Of course, it had a lot to do with the fact that the chefs at the Four Seasons make an incredible burger! I probably could have made any concoction and it would have been ridiculously good.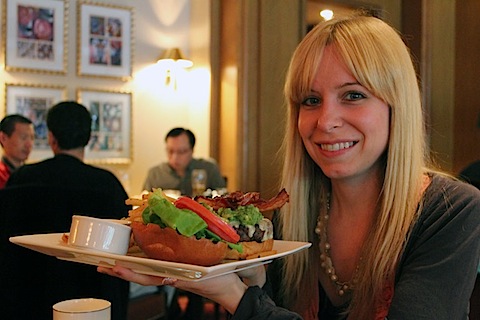 The burger was even better than I made it the first time. I mean, it was HUGE! The chefs fully loaded with with guacamole and perfectly cooked bacon. Plus some beautiful tomatoes.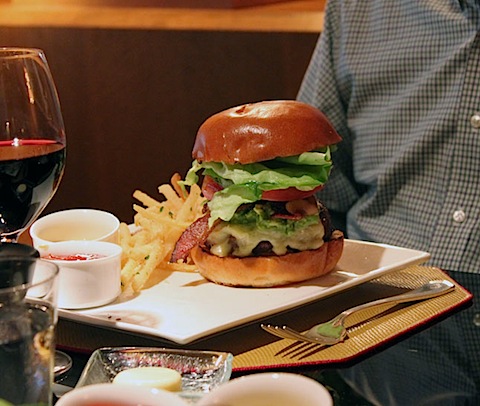 I only ate half my burger, so I could take the rest home for later 🙂 Which obviously meant I had room for dessert. Illy cappuccino is out of this world! I'd like to end every meal with one of these, please 🙂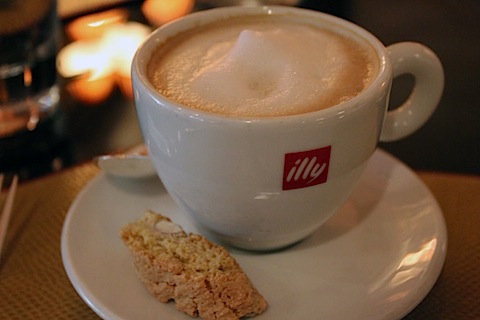 And the tiramisu, which was beautifully presented. And delicious, too.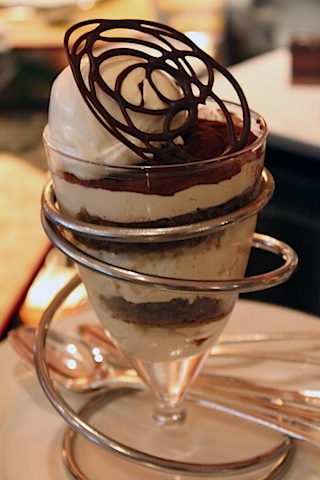 But my favorite was the candy bar!! Our waiter (who was awesome by the way... I meant to get his name) said instead of designing our own burgers, next month we should design our own candy bar desserts. I'm definitely on board with that one!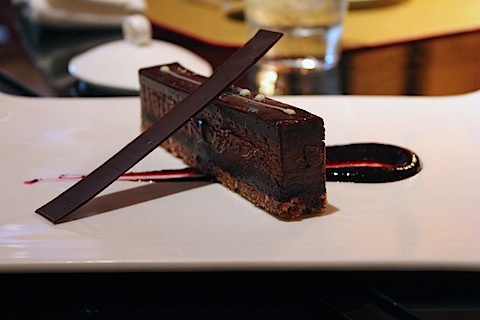 I was so happy to end the weekend and gear up for a busy week with a fabulous lunch with my very favorite people.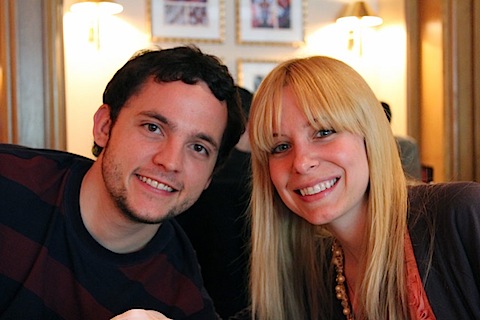 Seriously nothing better than spending time with family!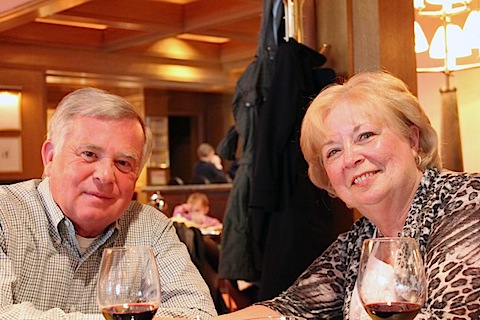 Thanks Chris, Beth, Adam, mom, and dad for supporting me! Never thought you'd be so proud to see me flipping burgers, did you? 🙂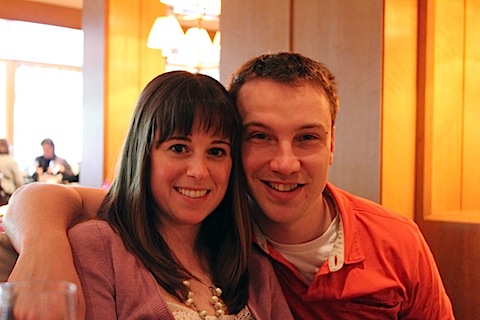 I'm so happy I ended up making reservations for my burger's debut. Again, I have to give a HUGE thank you to everyone at the Bristol Lounge for inviting us and making us feel so special 🙂 I'll definitely never forget my shining burger moment! And I'll likely be back to try more off their menu since there was so much I wanted to sample!
I hope you're all having good weeks! Chels and I have a very fun Wednesday planned. We're headed to New York City for the day to take part in a "Party Ready" boot camp with Kelly Ripa and Tom Colicchio. Yes, THE Kelly Ripa and Tom Colicchio. We're so excited to meet them and see what they have up their sleeves for us 🙂 The event is supporting the Ovarian Cancer Research Fund. Be sure to follow us on Twitter (@wearenotmartha) to see what we're up to... And you can also follow the event hashtag, #PartyReady, if you want!
We're spending the evening in NYC and then heading right to Atlanta for BlogHer Food. Busy, but in a totally amazing way!!
[Sues]