I needed a quick a really easy snack to bring to a blogger's event a couple weeks ago. And when I think quick and simple, I think dips. So I headed over to Martha Stewart's website to see if she had any dips up her sleeves that I hadn't yet made. And on her Body + Soul site, I found a dip involving lots of my favorite things. Like artichokes, sun-dried tomatoes, basil, and…. FETA. Which as you know by know is a food I would pretty much die for. OK, that might be a little bit extreme, but probably not. I altered Martha's recipe a bit because I pretty much always alter recipes that involve feta cheese and garlic. To add more. Duh.
Sun-Dried Tomato and Artichoke Dip (Serves 4-6):
1 box (9 oz) frozen artichokes

(or you can use the jars like I did, but I highly recommend frozen),

thawed and chopped

3/4 C feta, crumbled
2 garlic gloves
2 t fresh lemon juice
1/2 C sun-dried tomatoes (oil packed), chopped, plus more for garnish
1/4 pine nuts, toasted

(I didn't add these because I don't like to bring dishes with nuts to events, but I think they'd add an amazing touch!)

1/2 C basil leaves, torn
Salt and pepper
Whole wheat baguettes, or whatever you want for serving.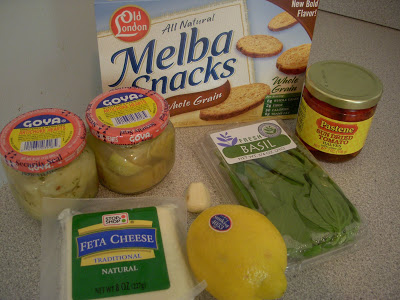 I pretty much run my life on a last minute schedule, so it will come as no surprise that I was making this dip at the last possible minute. So when I was at the grocery store and discovered they were all out of frozen artichokes, I about had a panic attack. Then I calmed myself down and bought a couple jars of artichokes.
Meh. They were marinated in something or other and I didn't love the taste that was present in the final dip. But it wasn't horrible; I would just have preferred the frozen artichokes and they're fresher than these were. Anyway, I put 1/2 C of the chopped up artichokes in my food processor with about half the feta, the garlic, lemon juice, and 2 t of water. I pureed until the mixture was nice and smooth.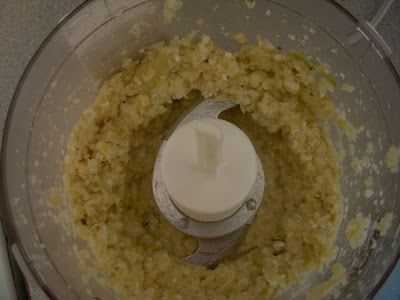 Then I combined my chopped up sun-dried tomatoes, the basil, and remaining chopped artichokes (and pine nuts if I had used them) in a bowl.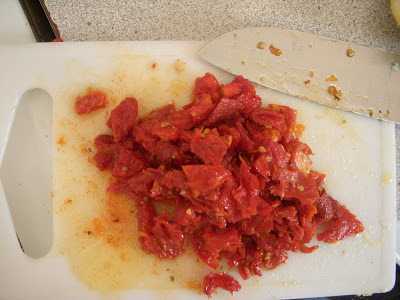 I also stirred in the rest of the feta and the artichoke puree. I sprinkled with salt and pepper. And put some sun-dried tomatoes on top for garnish.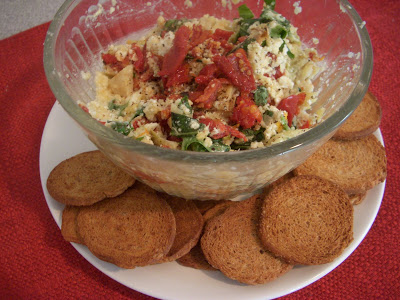 I served the dip with my favorite little whole grain melba toasts. Yup, it really was as easy as that.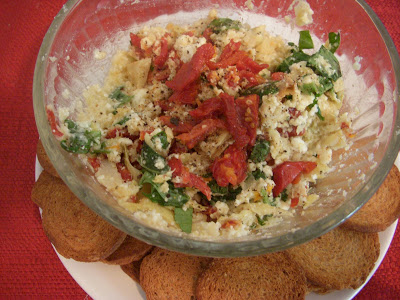 I love the bright pretty colors of this dip. And the total and complete simplicity of it. But I do still wish I had used frozen artichokes.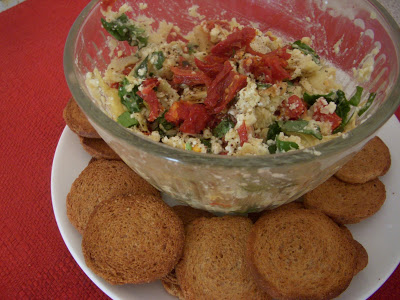 I guess that just means I'll have to make this dip again. Which is something I can totally live with.
[Sues]