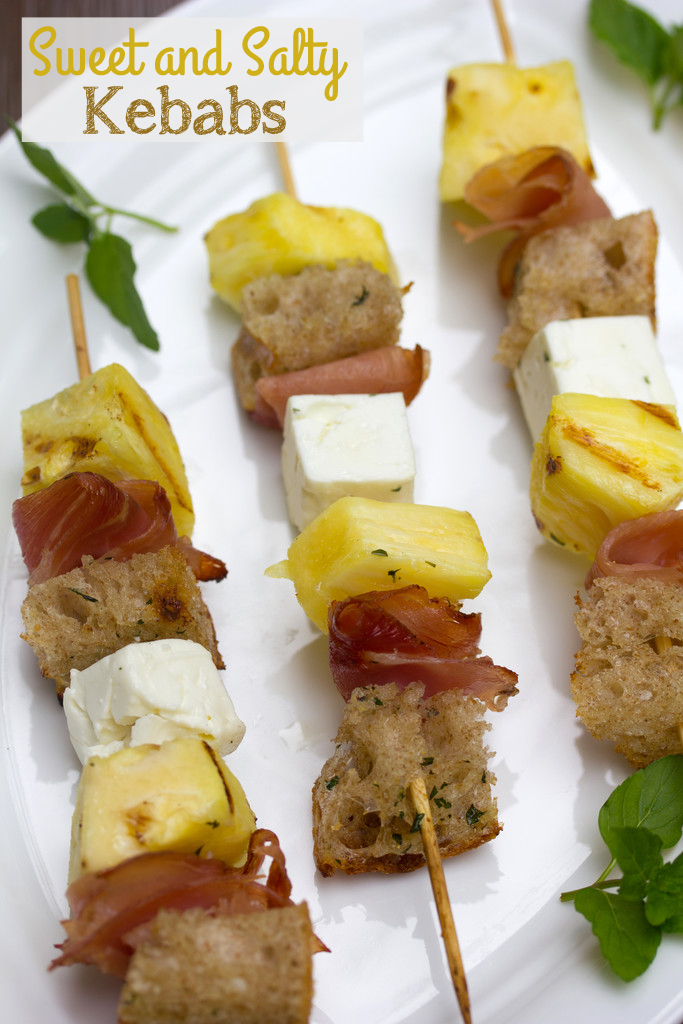 This was most definitely the summer of the grill. After living in apartments together for 4 years, Chris and I bought a house and on day one, a grill. Actually it was something like day -15, as we bought the grill before we even officially had the house. Because if the whole home ownership thing fell through, at least we'd have a grill, right? Luckily things worked out and we got both (phew!). I have to say that we were actually quite lucky that the two apartment buildings we lived in previously had grills available for their residents… But, when you have to trek down to a common area with all your food and battle it out with your neighbors to use a grill that's really not that nice and has had a million other people using it (and ahem, not cleaning it well), motivation to grill is pretty low. Now that we have our own grill on our own deck with nobody else's grubby food on it, we've been grilling like crazy.
I should probably actually say that Chris has been grilling like crazy because I really haven't. Next year I'd love to learn the art of grilling…  But I also kind of love that Chris has been making me dinner more than ever before.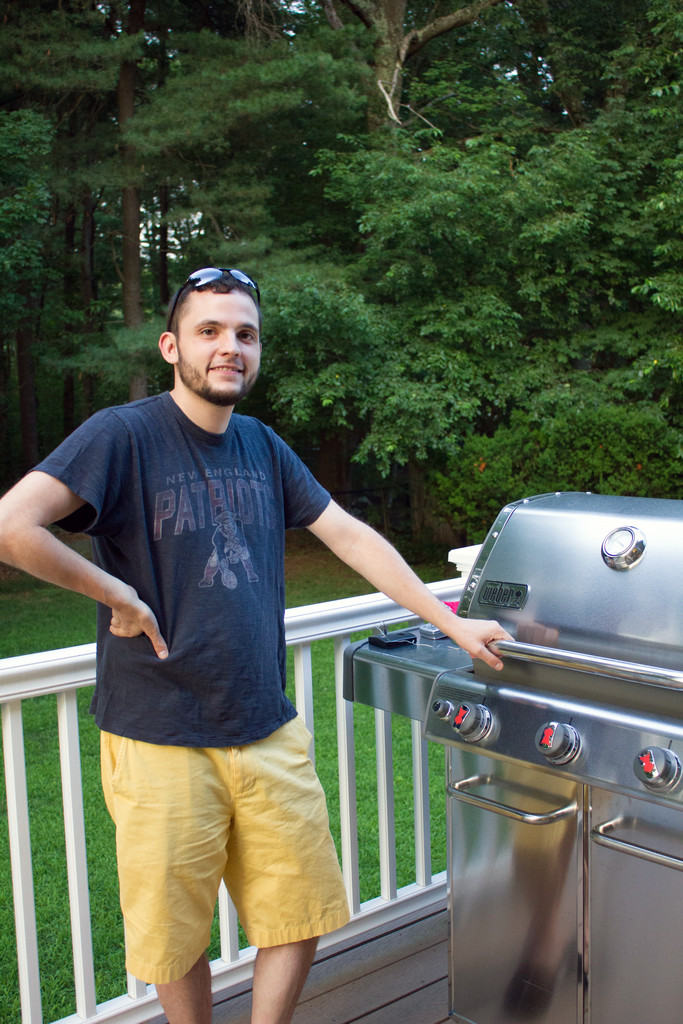 However, he mostly grills meats… steaks, burgers, sausages, you know the drill. So, a couple weeks ago I decided to make a kebab slightly different than anything we've grilled to date. It still involved a little bit of meat… prosciutto! But also a salty cheese and a wonderfully sweet pineapple.
Sweet and Salty Kebabs (makes 12 kebabs):
Print this recipe
1/4 C olive oil
5 mint leaves, finely chopped
1/2 pineapple, cut into cubes
1 small loaf ciabatta bread (about 8 oz.), cut into cubes
3 oz. sliced prosciutto, torn into small pieces
7 oz. halloumi cheese, cut into cubes
Let's face it; these are ridiculously simple to make, which is exactly one of the reasons grilling is so fabulous.
Mix the olive oil and chopped mint in a small bowl.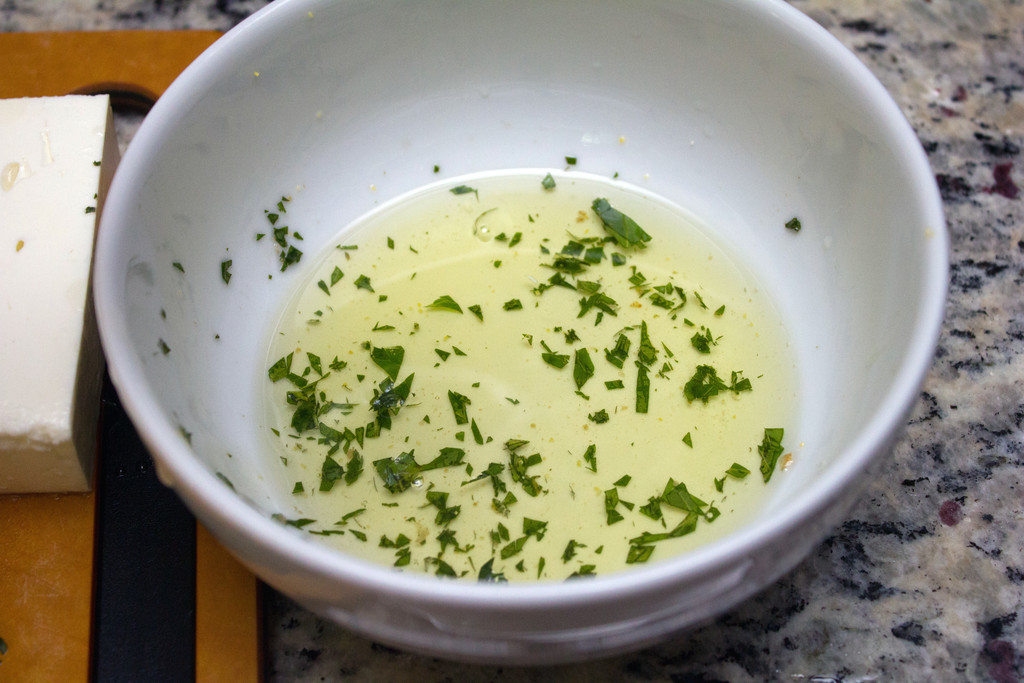 And then thread the pineapple, bread, prosciutto, and pineapple cubes onto each kebab stick (make sure the skewers have been soaked in water for a bit if they're wooden).
I put two pieces of pineapple, bread, and prosciutto on each skewer, with one piece of cheese.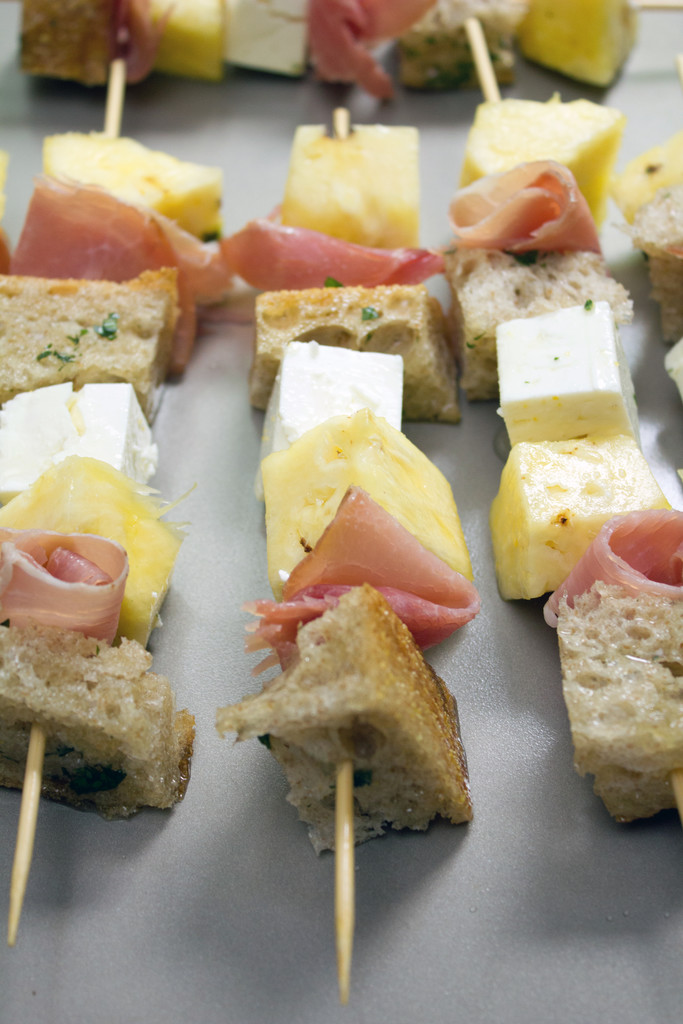 Brush everything lightly with the olive oil mixture.
And then grill over medium heat for about 10-12 minutes, turning occasionally.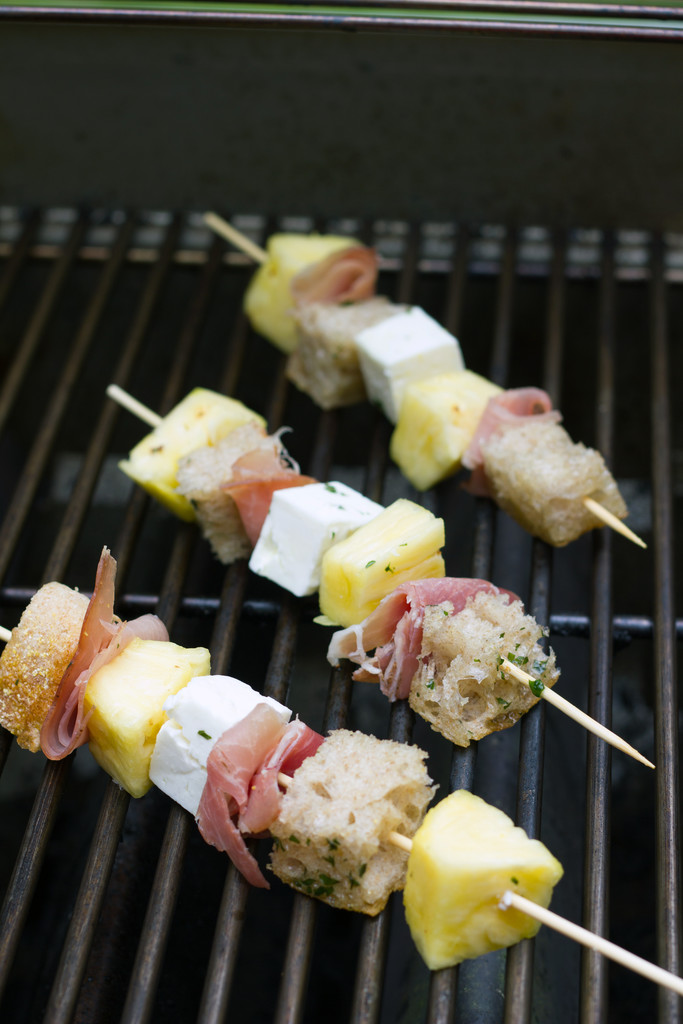 These make a really fun appetizer. And since none of the food is overtly summer-specific, you can make these any season.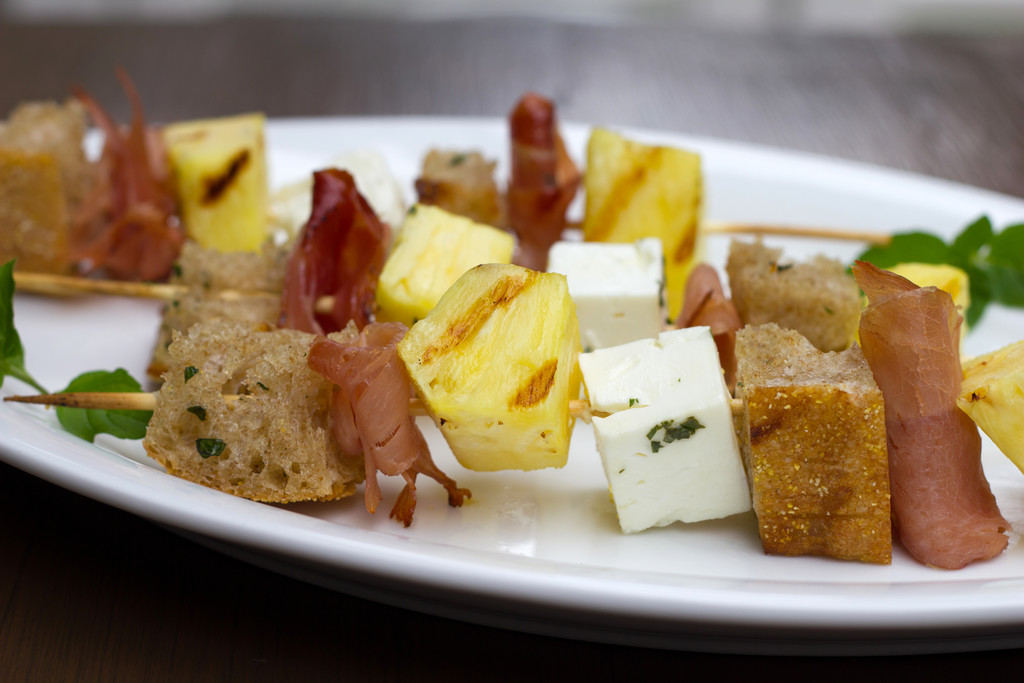 I'm obsessed with the sweet and salty flavor combination and especially loved the pineapple and prosciutto bites.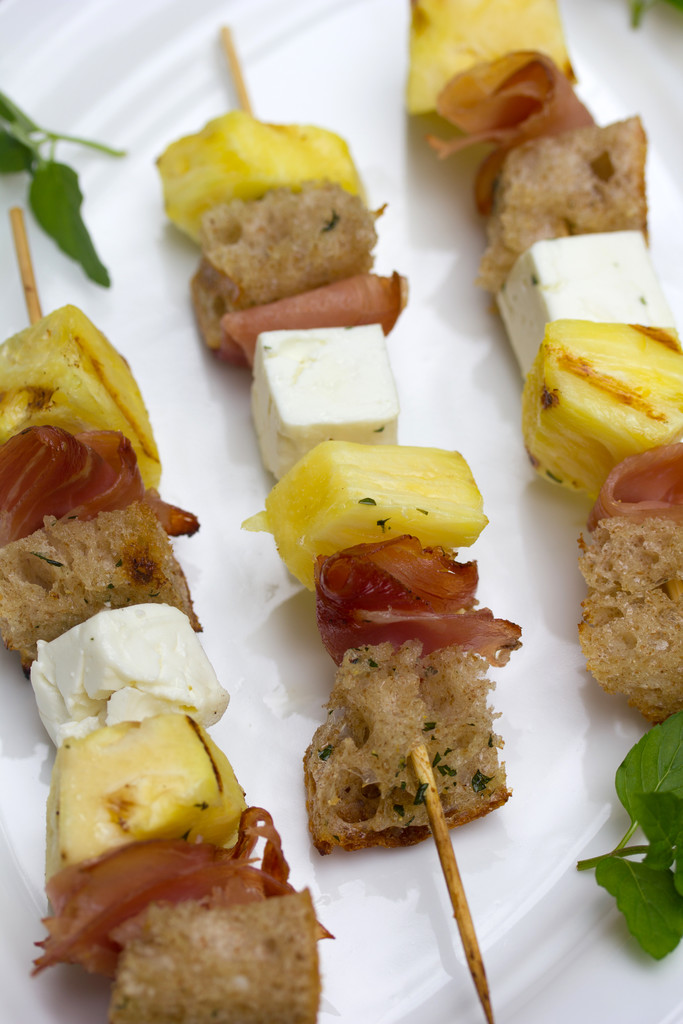 But toasted bread and cheese? When is that ever a bad thing? Halloumi cheese is the best kind of cheese for grilling, but if you can't find it, you can try a feta. It may just get a little crumbly on the grill so beware!
I could honestly eat these kebabs as a meal.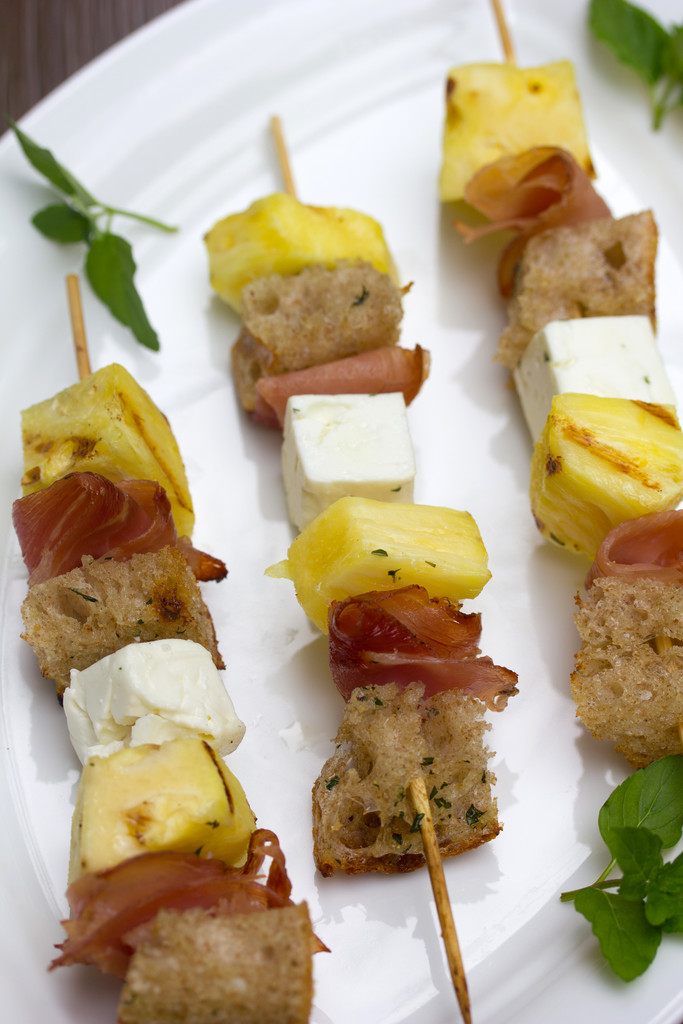 Can summer never leave, please? Actually, I'm a bit excited to see how far into the rest of the year we'll be using the grill. My dad's the type who actually shovels out a path from the snow, so he can use the grill all winter long. Something tells me Chris will be the same. And I KNOW we're not thinking about winter yet, but have I mentioned that I'm actually really excited to snuggle up on the couch with a blizzard going on outside?
We'll push those thoughts aside for another time, mmmmk? For now, let's think happy thoughts about the sun shining, leaves falling, and a cozy sweater (not no cozy coats just yet).
What's your idea of a dream kebab?
[Sues]