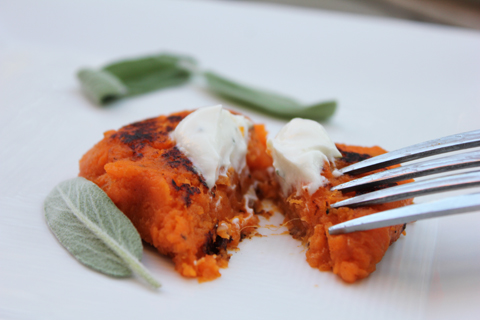 If you put a white potato and a sweet potato in front of me, I will choose the sweet potato. Every. Single. Time. In any form. Not because they're healthier (which they are), but because they are packed with so much more flavor. I can eat a sweet potato with absolutely no adornment at all and be perfectly happy. But plain white potatoes always make me feel like something is lacking: ketchup! cheese! lots and lots of garlic! Sweet potatoes are where the flavor's at. White potatoes are vehicles for other fun stuff.
I'm especially in love with this sweet potato cake recipe because it keeps the simplicity of the sweet potato, but adds just a touch of maple and a super light yogurt dipping sauce. Heavenly. And it makes me happy fall was invented.
Sweet Potato Cakes with Maple Sage Yogurt (makes about 24 cakes):
Print this recipe!
2 lb. sweet potato
2 T butter
2 t maple syrup
2 t milk
⅛ C flour
2 T olive oil
1 batch maple sage yogurt (see recipe below)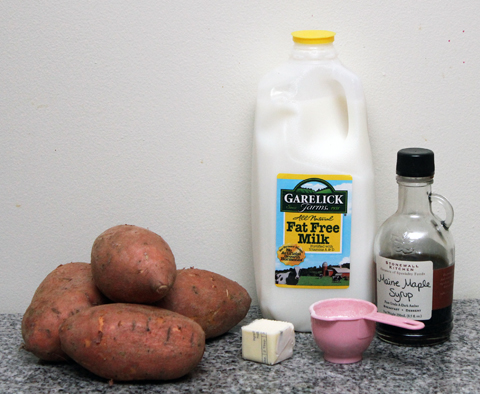 Start by boiling the sweet potatoes since it can take a while. But then move right on to making the yogurt so you can chill it a bit and the flavors can all meld together.
Just put your potatoes in a large pot, cover with water, and let water boil. Reduce the water to a simmer, cover, and wait about 20-30 minutes, until the potatoes can easily be pierced with a knife.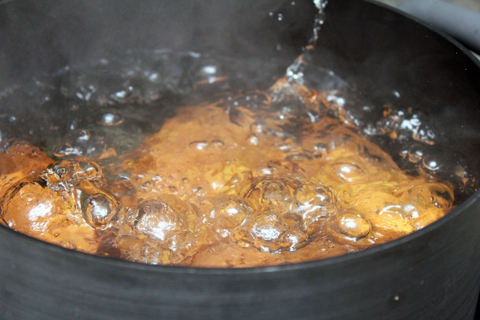 Maple Sage Yogurt (makes about 1 cup):
6 o.z non-fat greek yogurt
1.5 t maple syrup
1 t finely chopped sage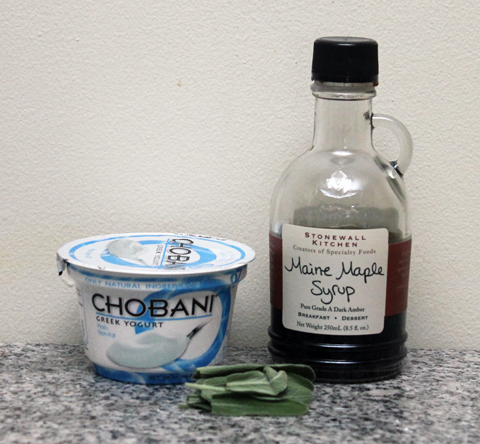 While you're waiting for the sweet potatoes to be done, you can mix the yogurt together. It's super quick and easy! Just combine the yogurt, 1.5 t maple syrup, and 1 t finely chopped stage. Mix well and put yogurt in fridge.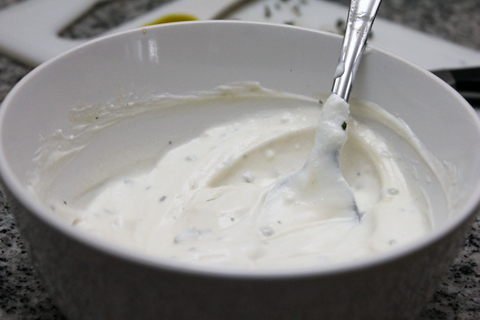 Here's another one of those photos that will be going in the book I will someday publish called "kitchen aftermath." It's going to be a compilation of photos of beautiful messes in the kitchen.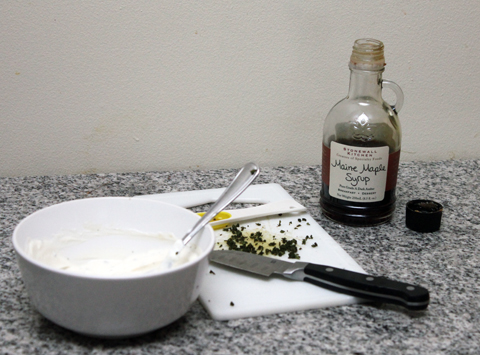 When your potatoes are done, drain them and let them cool for about 5 minutes. Remove skins (they should come off easily).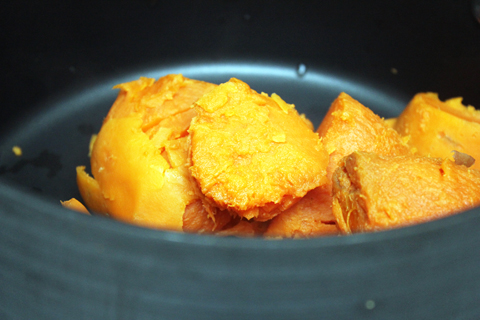 Add in butter, 2 t maple syrup, and milk. And mash with a potato masher.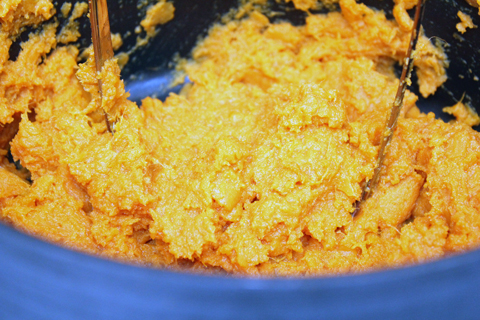 Sprinkle mashed potatoes with the flour (this will help hold the cakes together a bit more) and form small cakes using your hands.
Put 1 T olive oil in a sauté pan over medium heat and place cakes in pan. Let cook about 1-2 minutes on each side, until golden brown. Continue until all sweet potato is gone, using more olive oil as needed.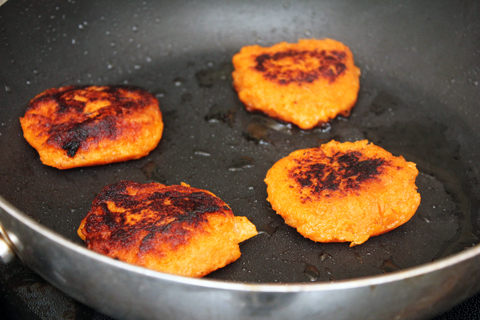 Place sweet potato cakes on a plate and add a dollop of yogurt on top.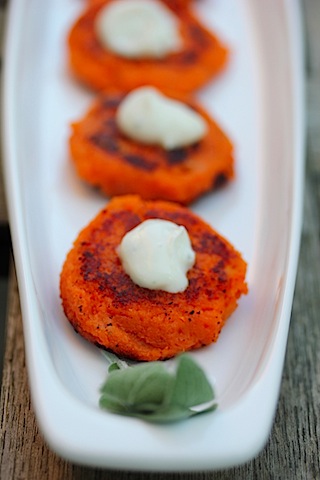 The only thing better than mashed sweet potatoes is probably these sweet potato cakes. They were incredibly light, but packed with flavor.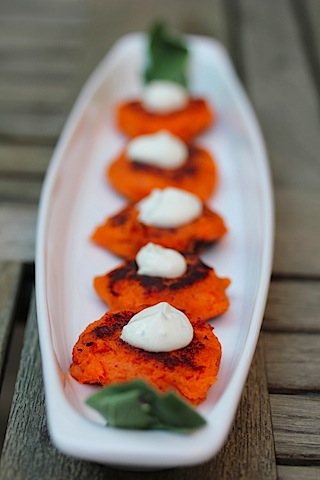 The yogurt was wonderful because it encapsulated the sagey flavor of fall without intimidating. And it offered a light sweetness without overpowering the tanginess. It complimented the sweet potato really well with its light tang and corresponding maple touch. In fact, I would probably eat the yogurt by the spoonful without any potato involved.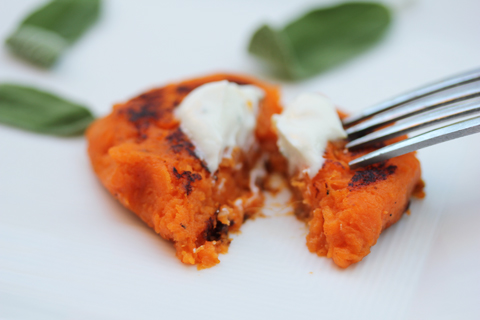 Technically, this would make a very wonderful side dish or appetizer.. But let's be honest, I'm all about making sweet potato cakes into a meal. Which is exactly what I did.
Do you have a potato preference or are you an equal opportunity potato-ist?
[Sues]