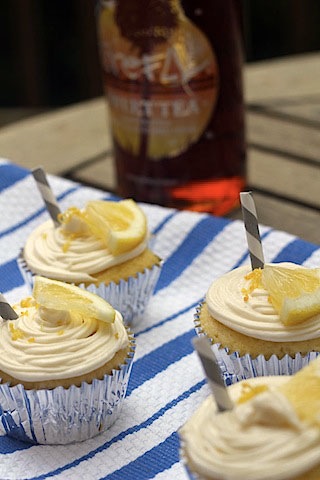 I'm a Northern girl through and through. Born and raised in good old Boston, I never had a sip of sweet tea growing up. Sweetened ice tea, sure, but I don't think I had even heard of sweet tea until college. While my childhood was otherwise pretty ideal, it was seriously lacking in the sweet tea department. And the grits department. And the catfish department. But don't worry, I wasn't deprived of fried chicken. And there's no way you'll ever find me complaining of my New England fare consisting of lobster, baked beans, and maple syrup (but not all at once).
But then I grew up, fell in love with vodka (t'was a lifelong romance), and discovered sweet tea vodka. Mixed with a little bit of water, lemon, and ice; sweet tea vodka totally hits the spot when it's sweltering out and you want to sit outside in a big hat with a plate of hush puppies. Just kidding; I never had a hush puppy either.
My current obsession lies with Firefly Sweet Tea Vodka. To be honest, I've never had any other variety… But do I really need to? It's pretty inexpensive and absolutely delicious and refreshing. But instead of making a cocktail for this Cocktail Friday, I decided it was time for some baked goods. And since I loved my margarita cupcakes so much, I decided to try a sweet tea vodka cupcake. You only live once.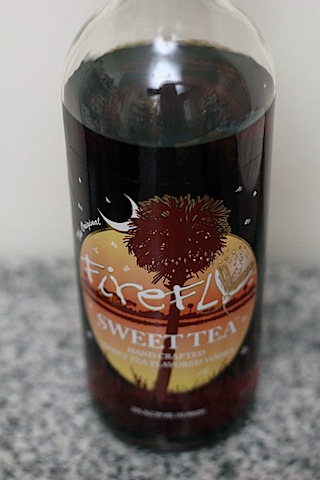 And you should, too. Because sweet tea vodka cupcakes delicious and will still leave you more than enough sweet tea vodka to enjoy a glass or two while baking. But you should probably put it in a mason jar. Because that's how they do it in the South, right?
Sweet Tea Vodka Cupcakes (makes 12 cupcakes):
Print this recipe!
1 stick butter, room temperature
1.5 C powdered sugar
3.5 T lemon zest
2 large eggs
1 1/4 C self-rising flour (or regular flour with 1.5 t baking powder and 1/4 t salt)
1/4 C milk
2 T lemon
2 T sweet tea vodka (I recommend Firefly)
1 batch sweet tea vodka frosting (see recipe below)
(pre-heat oven to 350 degrees)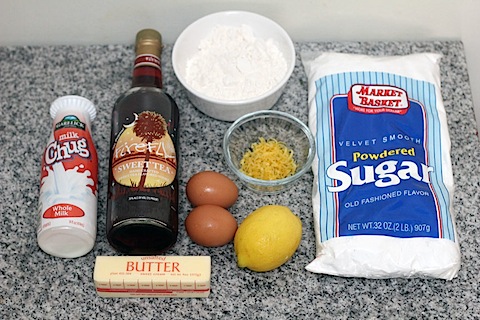 Combine butter, powdered sugar, and lemon zest in the bowl of an electric mixer.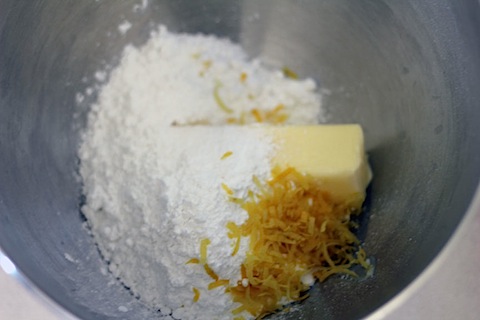 Beat until fluffy.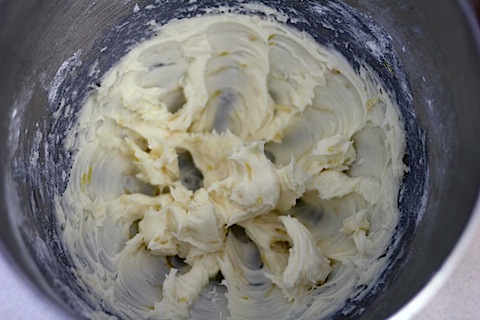 Add eggs, one at a time, beating to blend.
Mix in half the flour. Then add the milk and lemon juice. Then mix in the other half of the flour until just combined.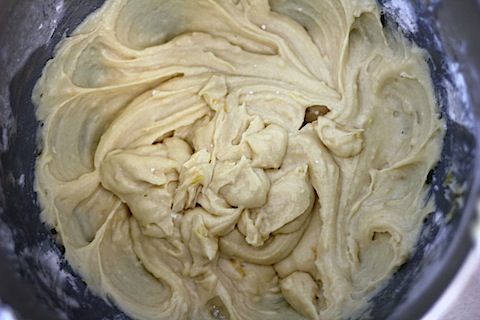 Pour batter into a lined cupcake tin, almost all the way to the top.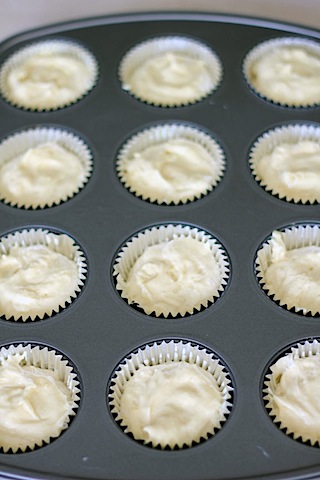 Bake the cupcakes at 350 degrees for 16-20 minutes, until cooked through and slightly golden at edges.
Let the cupcakes cool in the pan for a few minutes before moving to rack to cool completely. When cool, brush lightly with about 2 T of sweet tea vodka. I did two layers. Obviously.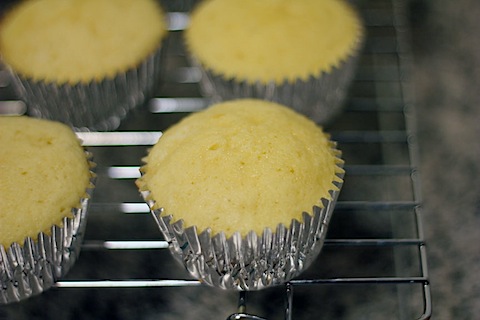 While the vodka cupcakes are cooling, you can make the frosting. It's a pretty simple buttercream frosting with sweet tea vodka, lemon juice, and lemon zest added in.
Sweet Tea Vodka Frosting (makes enough to frost 12 cupcakes):
1 stick butter, room temperature
3.5 C powdered sugar
3 T sweet tea vodka
1 T lemon zest
1 T lemon juice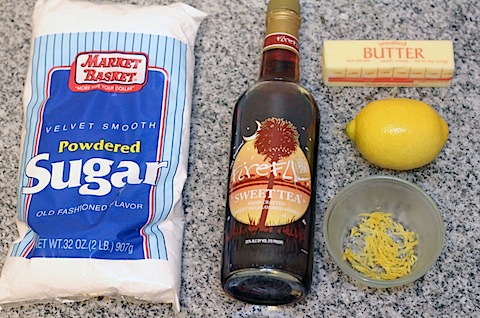 In a mixer, combine the butter and powdered sugar until fluffy.
Add in sweet tea vodka, lemon zest, and lemon juice and combine.
If you need to add more powdered sugar to reach your desired consistency, you can.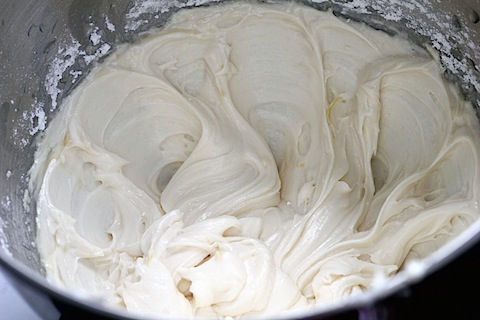 Pipe frosting on to cupcakes. Or slather it on with a knife. Or eat a scoop out of the bowl. Because it's that good.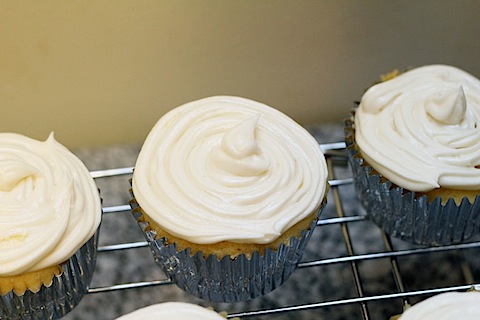 You can top the sweet tea vodka cupcakes with whatever you want. I decided a lemon wedge was appropriate. And some lemon zest. And a little straw so you can slurp it all up (not really though… I don't think the cake will go through the paper straw).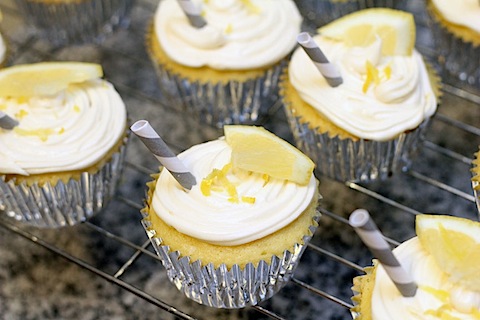 The perfect summer drink! Er, cupcake.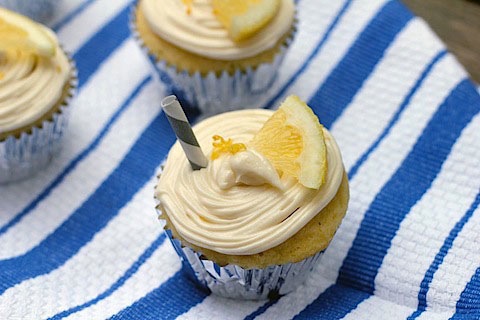 Seriously though, this is basically a summer cocktail in cupcake form. The vodka is definitely not over-powering at all; but there's a touch of tea and a whole lotta lemon involved.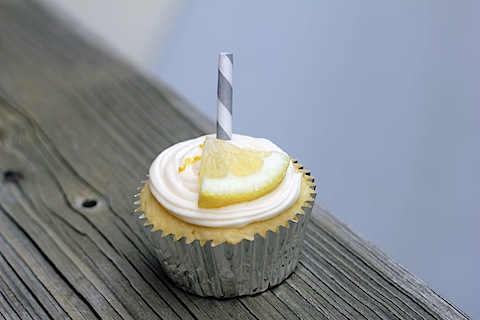 It doesn't get much better than this on a summer evening. Maybe a side of fried chicken would have been appreciated, but I wasn't complaining.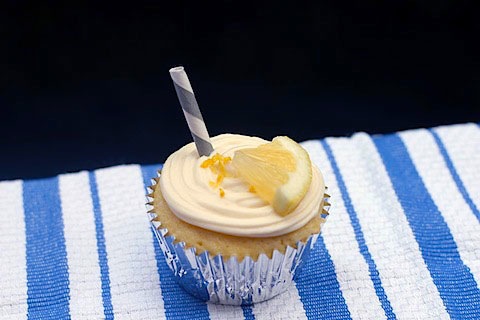 Actually, the only thing better than a sweet tea vodka cupcake? A sweet tea vodka cupcake with a GLASS of sweet tea vodka to wash it down. It is Cocktail Friday, after all. Enjoy!
What will you be sipping on this weekend?
[Sues]