Now that you've seen how pretty the decorations and turkey were, you're probably wondering about the rest of the food. Well, it was fabulous of course! We started with a little appetizer of little quiche that Libby made. They were so, so good. Bacon and caramelized onion? Yes, please.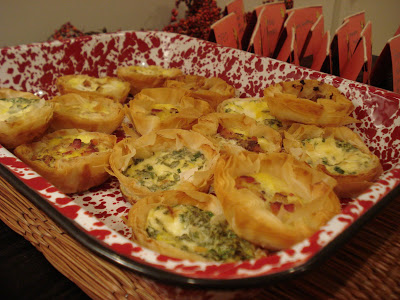 And then it was time for the big meal: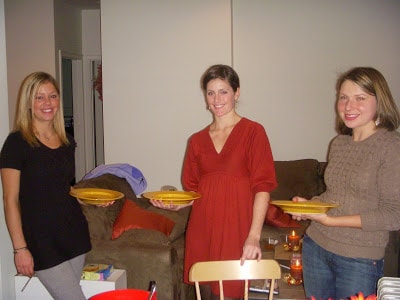 Chels' decadent turkey detailed in the last post.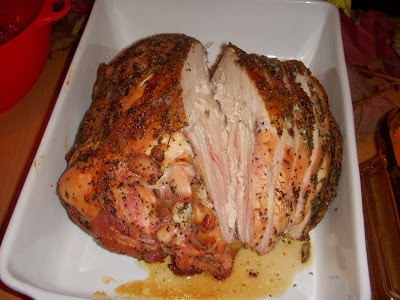 Sues's stuffing. Which is based on a Ina Garten recipeand then tweaked a bit so it was basically Sues's mom's stuffing (added carrots, mushrooms, Bells seasoning, and 2 eggs. Didn't use cranberries).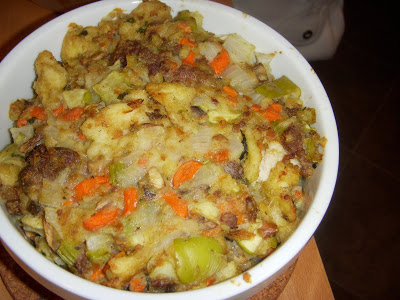 Katie made her famous mashed potatoes.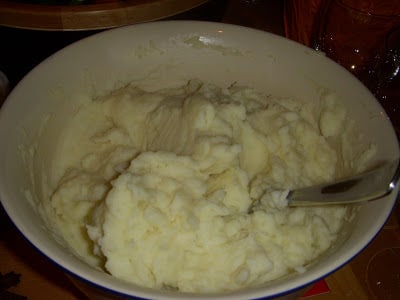 Sara made amazing whipped chipotle sweet potatoes. They were deliciously sweet, but had an awesome kick from the peppers!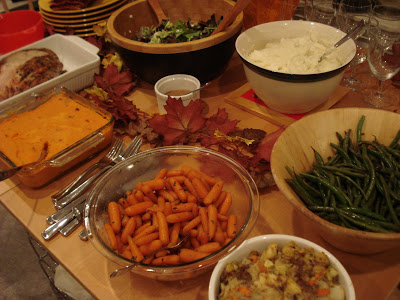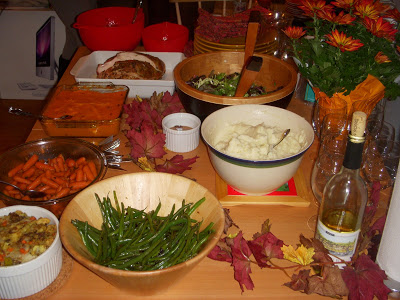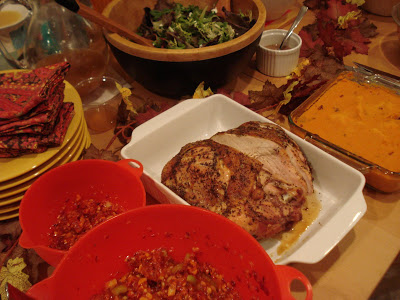 Nina and Libby filling up their plates.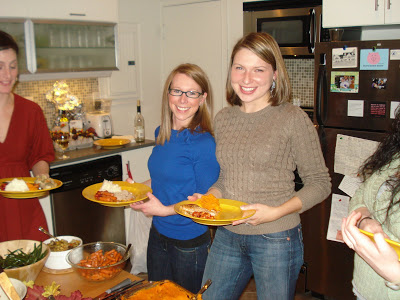 Chels' shallot-garlic green beans: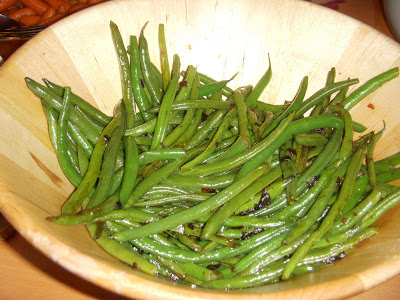 Erin's Cranberry Crunch, which was unlike any cranberry sauce we had ever had. But so good that it might become a staple in all of our households from now on: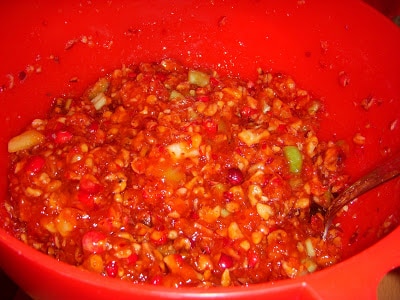 Katie's sweet glazed carrots:
Chels and Sues enjoying the meal: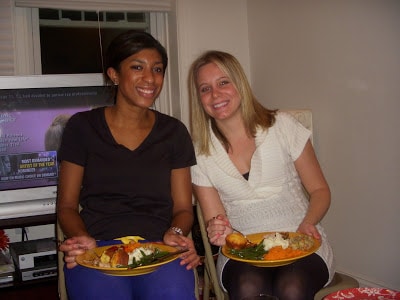 After all that food, we needed a palate cleanser. Katie made a cranberry sorbet, which was seriously AMAZING. It tasted exactly like fresh cranberries and was so nice and refreshing. And look how pretty it is: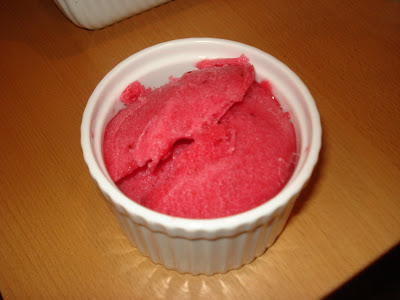 And then of course it was pie time! Missy made an oreo pie, Sara made a rum raisin apple pie and a pumpkin pie and Sues made a cranberry apple pie with oatmeal cookie crust: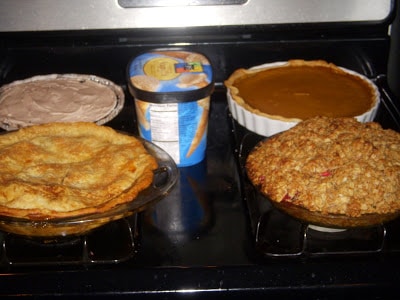 Sara's
rum raisin apple pie
was a really good change from the typical apple. If you make it yourself, keep in mind Sara used 1/3 cup of rum (because more rum equals better) and 1/2 cup of golden raisins:
Sues's Cranberry Apple Pie from Recipe Girl: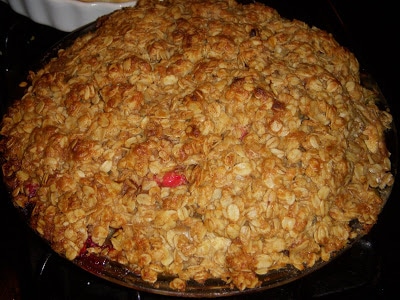 In addition to the pies, Sues made turkey cake pops based on the amazing Bakerella's. Yes, Bakerella's are a million times better, but Sues is still getting the technique down:
The poor turkeys got a but decapitated on the way over. This is not a good transportable dessert!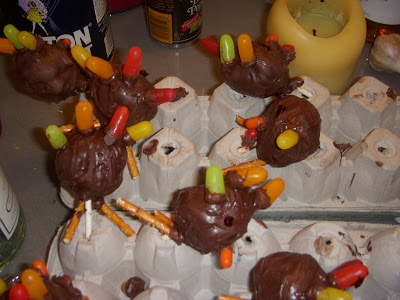 But Katie still enjoyed her turkey cake pop, with one leg missing and one feather remaining. Aww: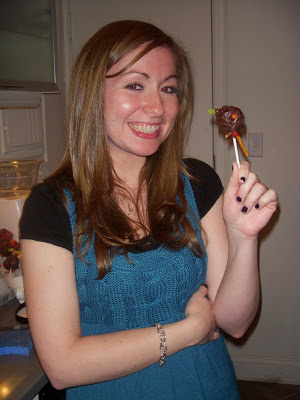 Happy Thanksgiving to all of our readers! If you want any of the recipes not linked to this post, don't hesitate to send us an e-mail and let us know.

[Sues and Chels]

And stay tuned tomorrow when we announce the winner of the Tres Ladies t-shirt contest!!