Yesterday afternoon we had the wonderful opportunity to enjoy a Cave de Lugny (Macon-Village) Tasting Luncheon at L'Espalier. Since we both thoroughly enjoy good food and learning about wine it was a pretty obvious decision when we were asked to attend!
Upon our arrival, we met with the other guests, including wine buyers, distributers, and two other local food bloggers (Richard of The Passionate Foodie and William of The Boston Foodie), in the front room of L'Espalier, whose new location overlooks the bustling sidewalks of Boston's Boylston Street. After chatting for some time, we were led down a long hallway filled with walls of wine and were brought into a private back room which is where we ended up dining for the afternoon.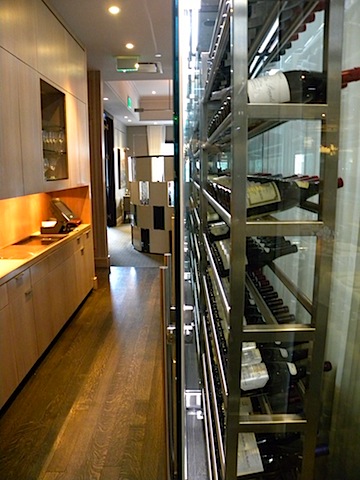 There were built-ins all along the back walls of the room, filled with blue bound books and candles, which was gorgeous and right up our alley. A definite conversation starter!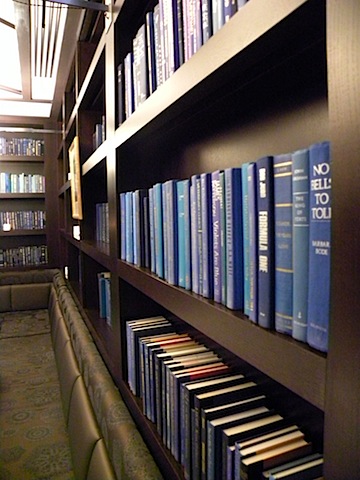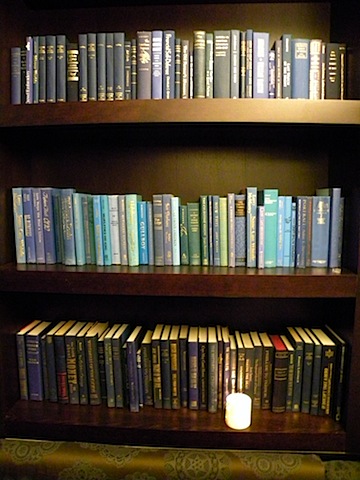 As we mingled, we were offered a glass of the 2008 Cave de Lugny, Macon-Villages Chardonnay. The nose is fresh and fruity with subtle aromas of white flowers, citrus. With complexity and a long finish, this wine has a high aromatic potential, with acacia, almond and grapefruit flavors. As we sipped our first glass of vino, a tray of House Smoked Scottish Salmon with Crepes and Chive Creme Fraiche were passed around. ABSOLUTELY delicious. Creamy, smoky, and light. If this were a dream of mine I would have devoured the entire tray myself 😉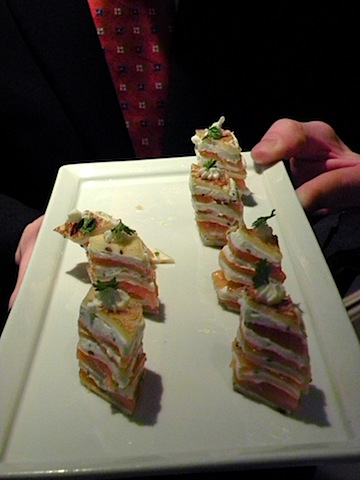 There were also trays of Vermont goat cheese gougere with smoked sea salt that were passed. We didn't get to snap a photo, but trust me when I say they were perfect.
Once we all sat down for the meal, Cave de Lugny winemaker Gregoire Pissot made a brief speech about the wines, the vineyard in Macconais, France, and their harvest and aging process.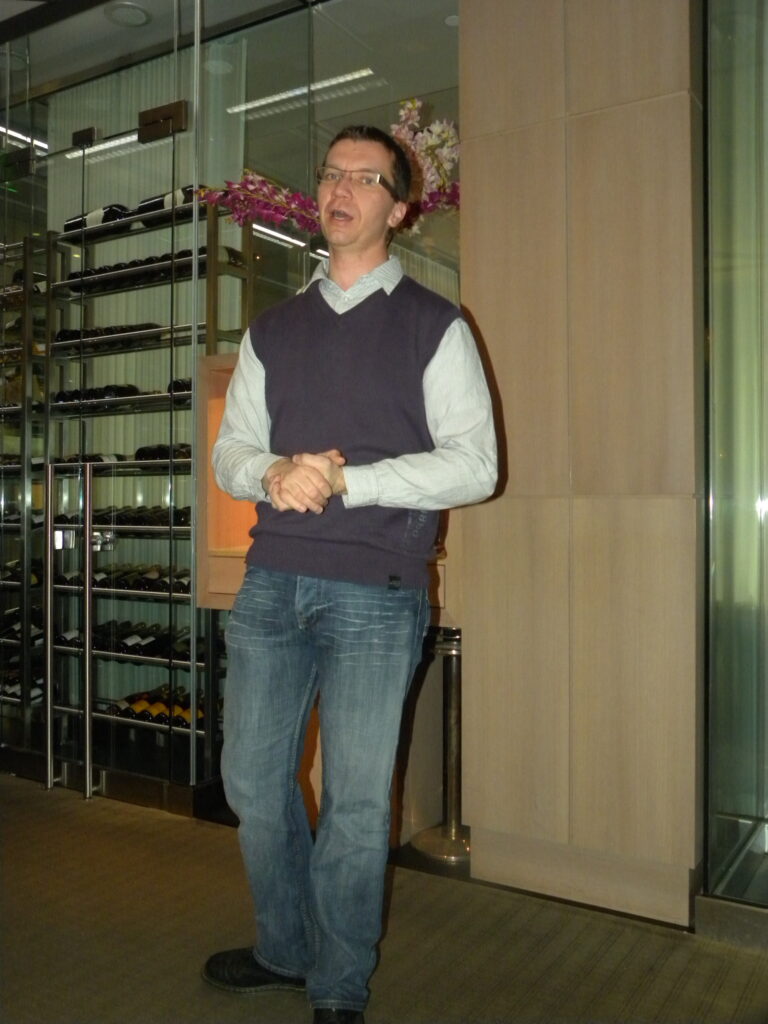 Each place setting had a menu for the afternoon, a brochure featuring detailed information about all of the wines we were to enjoy, maps of the vineyard locations, and a wine opener, which was incredibly sturdy!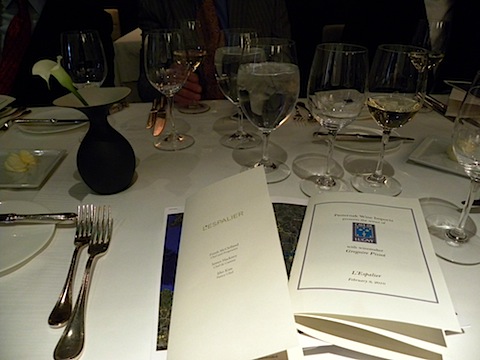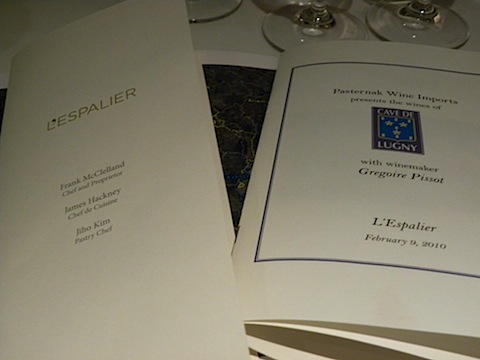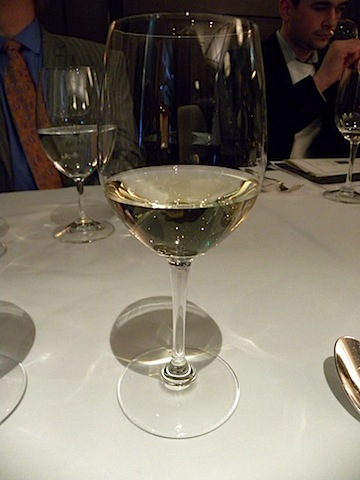 We were offered an array of breads to select from and I chose the focaccia. The soft butter melted perfectly on the warm and extremely flavorful bread. I normally skip bread when I go out to eat, since it doesn't take much to fill me up, but I was not about to miss this 🙂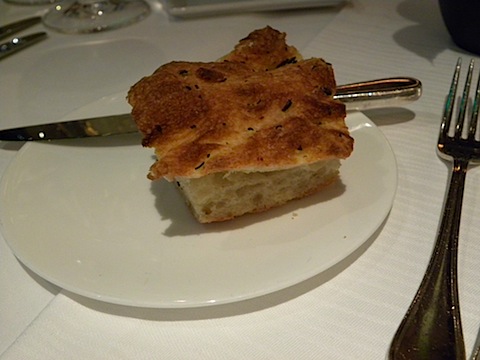 Our first course was Thai Spiced Shrimp with Hearts of Palm and Uni Vinaigrette. This dish was all kinds of divine. It smelled wonderful, so I completely ignored my slight allergy I have to shrimp to enjoy it. Well worth it. 😉 It was paired with the 2007 Cave de lugny, Macon-Lugny, "Les Charmes", Chardonnay which consisted of floral and fruity aromas with lemony nuances.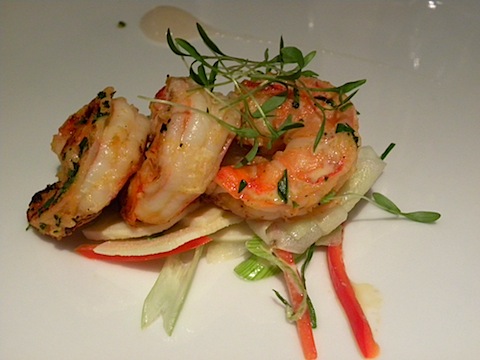 Our main course was Roasted Apple Street Farm Chicken with Hedgehog Mushrooms and Pommes Puree with Green Peppercorn Jus. Also what I like to call "the kind of dish you find yourself smiling with every bite". It's times like this I wish I was an actual food writer so I could vividly convey how tasty this was. The main course was paired with the 2008 Macon-Lugny, "La Carte" and the 2008 Macon-Chardonnay, "Les Beluses".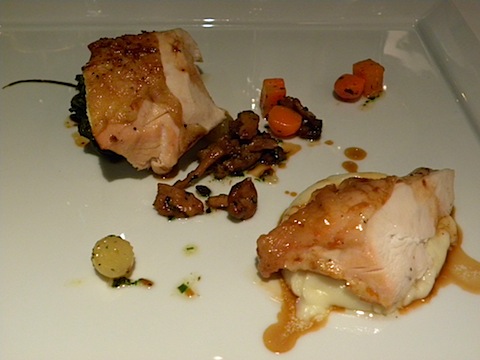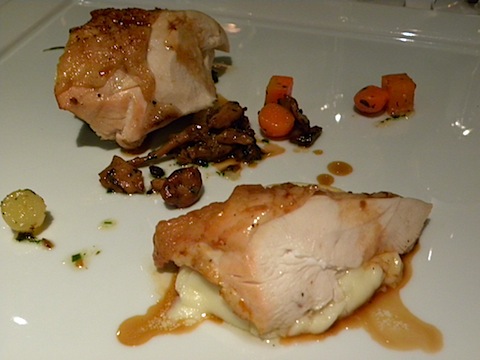 For dessert we enjoyed coffee or tea and Petit Fours which were the exact way I'd like to end every meal. This was the kind of dessert where you let the fork linger in your mouth after each bite just to make sure every bit of deliciousness is removed. Smooth, rich, and just... perfect. Word on the street is L'Espalier's pastry chef, Jiho Kim, is the best in Boston. 🙂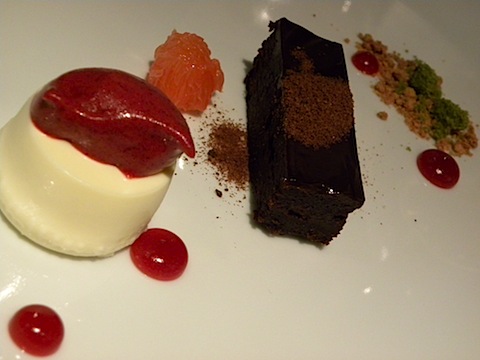 All of the wines that were featured at the tasting luncheon will hopefully be available to us in the States by April 1st and will retail between $11.99-$19.99, a great price point for such delicious wines, so keep your eyes peeled.
And as far as L'Espalier goes, it is beyond topnotch. Not only was the food immaculate, but the service was impeccable, and when it comes to attention to detail in a simplified and classy way, L'Espalier far exceeds. I mean, just check out the bathroom 😉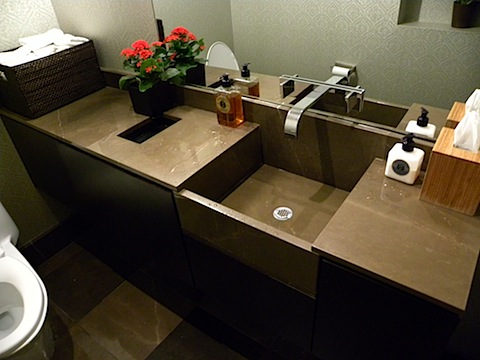 A very special thank you to Pasternak Wine Imports and L'Espalier for hosting a fabulous (and delicious) mid-week lunch!
L'Espalier
774 Boylston Street
Boston, MA 02199
617.212.3023
[Chels and Sues]