Every once in a while (I'd say quarterly, hehe) I need to spruce things up in my apartment. Whether it be new pillows, candles, other accessories, or even rearranging furniture. I don't like waking up to the same things all the time. Just a little something to get excited about or brighten things up. If I ever have kids, I'm going to be "that mom" on the block who is always rearranging the house… every time you walk in it will be different 😉
With winter in Boston being so darn dreary, I decided to go against the season and get some new bedding (a Cynthia Rowley quilt) that is so bright and colorful it makes me think it's Spring or Summer. I also got a la la la loooovely Cynthia Rowley throw pillow in my favorite shade of green. I don't believe in associating specific colors to seasons. If it's rainy and gloomy out, I wear bright colors to cheer things up. I have yellow rain boots and I actually have yellow corduroys that I always seem to get "looks" in, but it's the little things that can make a drab day better! 🙂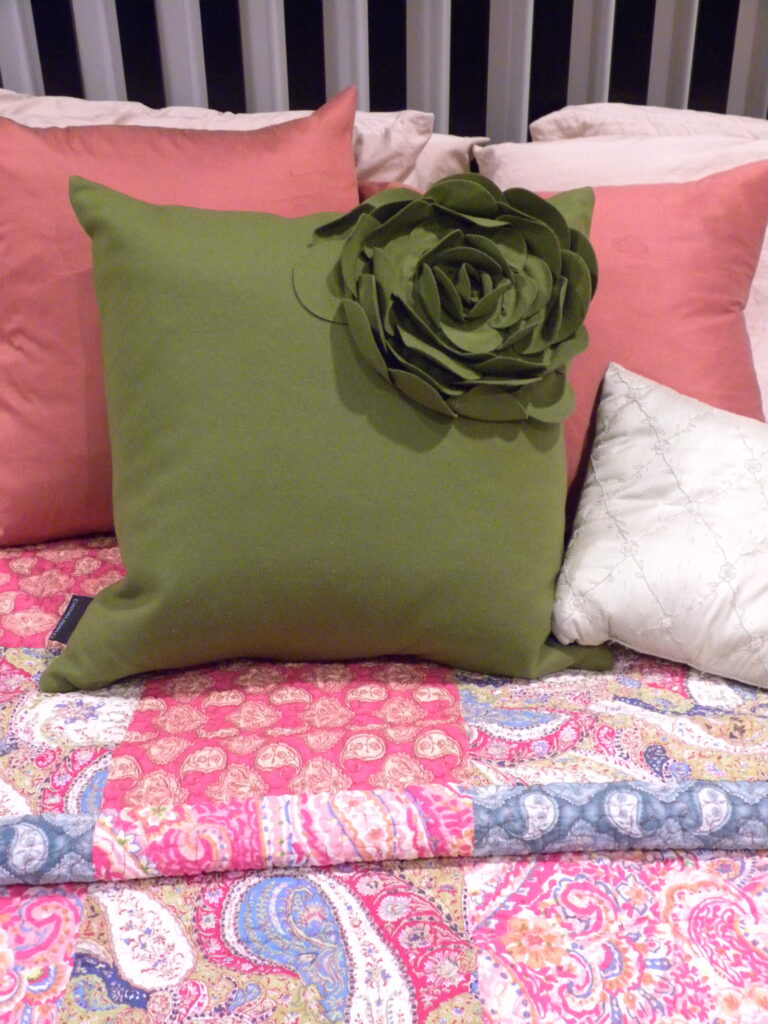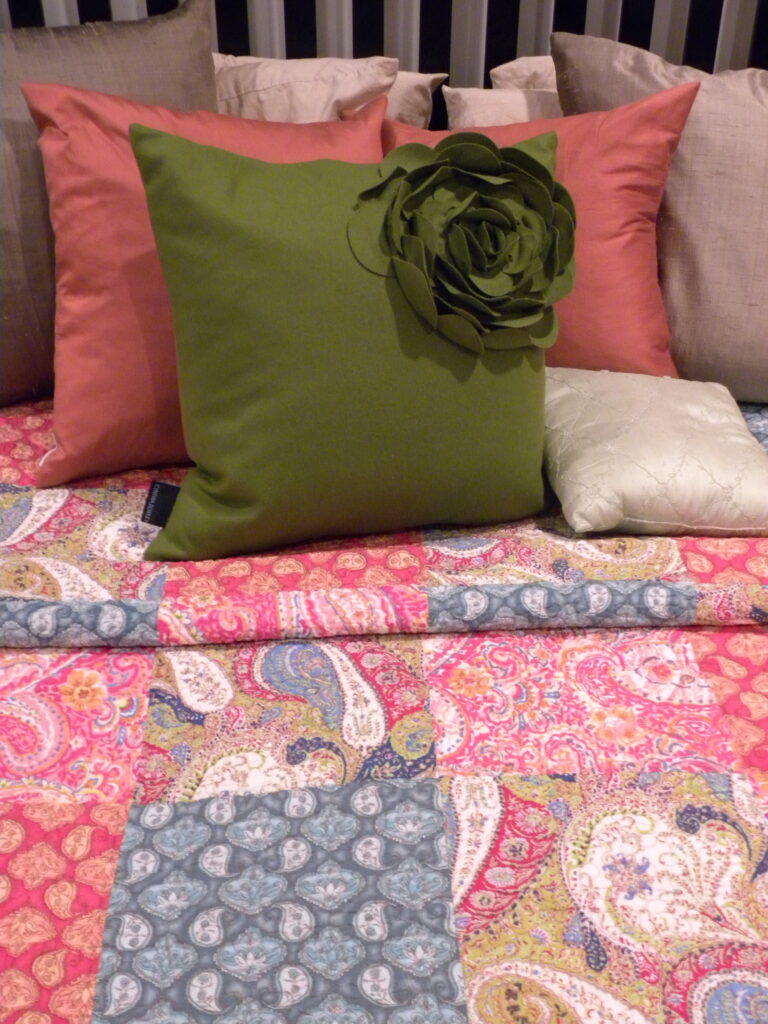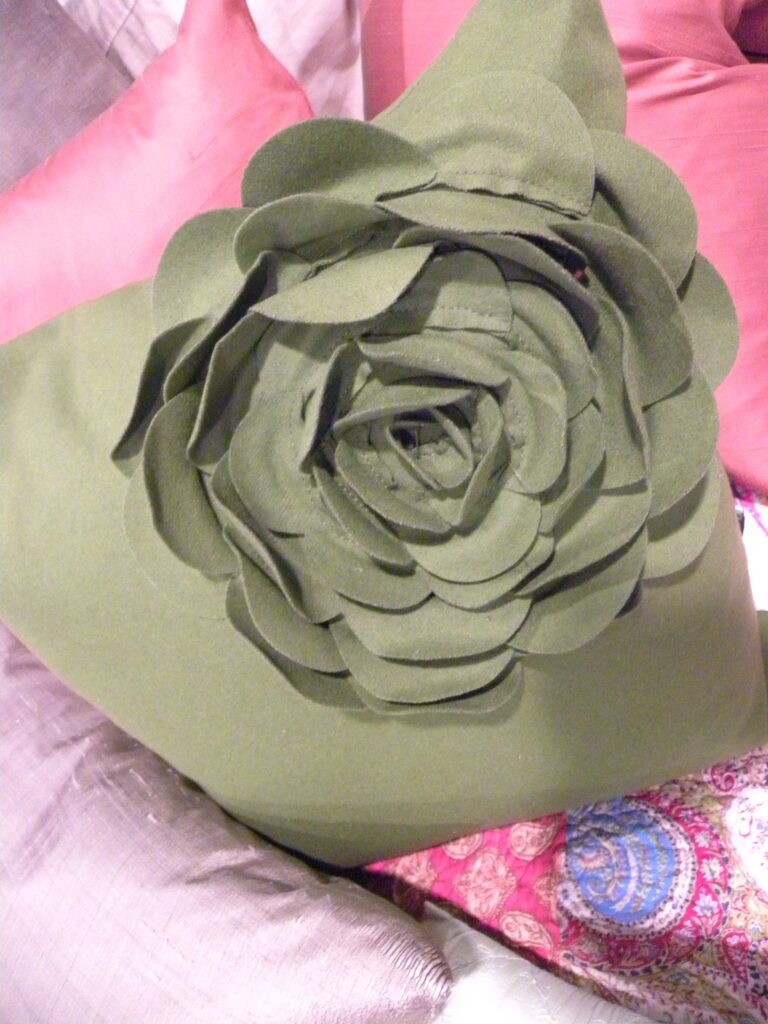 Isn't that pillow delicious? 😉
With the new year here, I also decided to get a piggy bank to save my change and get myself somewhat organized. I haven't had one since who-knows-when, but prior to this purchase I had all of my change sitting in a decorative dish on my dresser. Change isn't exactly something I want to display, so I figured a fantastic piggy bank would be appropriate. I somehow have accumulated quite the collection of pigs. They're my favorite animal (yes, yes, I know it's weird that bacon is my favorite food). Everyone buys me pig related things, so I figured it wouldn't hurt to add to the collection 😛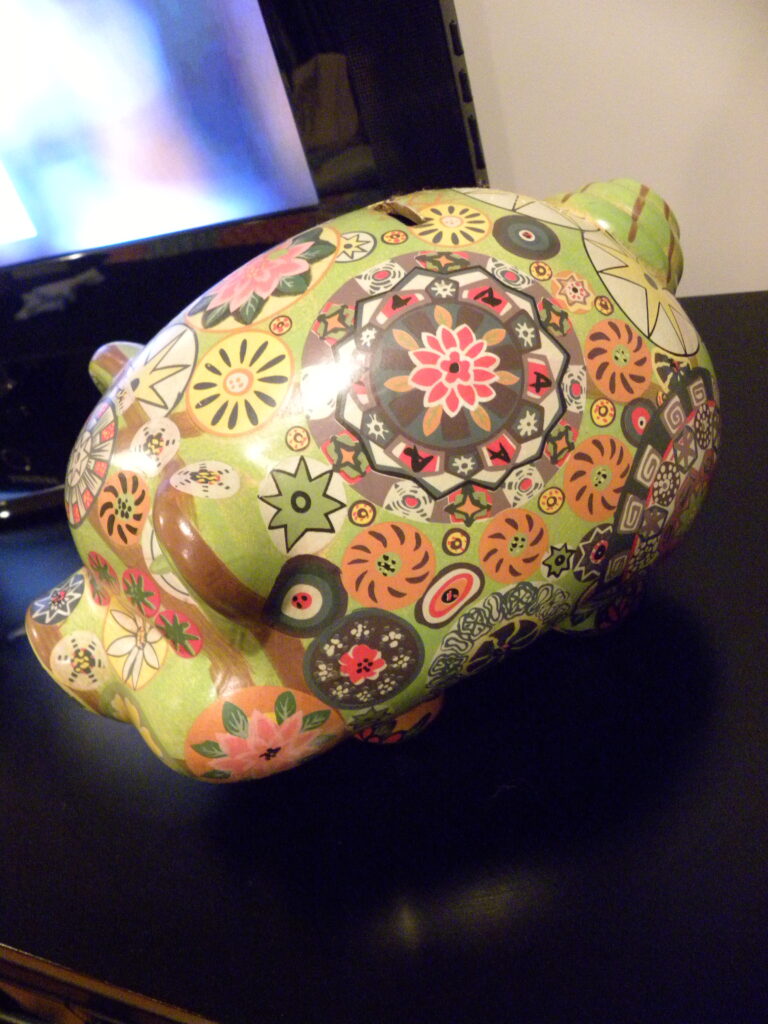 I also got two pink frames that I loved the second I saw them. I was drawn to the matte pink finish and it goes really well with all of the black furniture in my bedroom.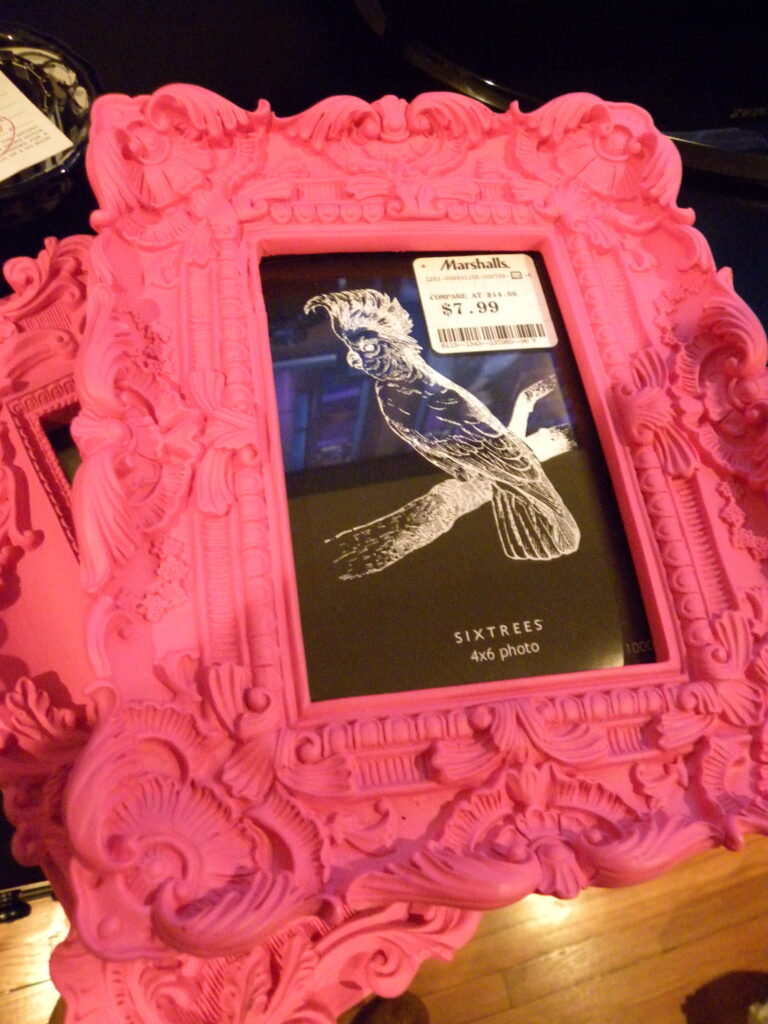 The color and texture of the frames really reminded me of the birds Antonio Ballatore used in one of his designs he did on HGTV's Design Star. Antonio was the winner of Design Star and his show own starts this March. I'm excited to see what he brings to HGTV since he's so different and far more unique than all of the other designers. I rooted for him all season, so I'm proud of him 😉 I want this entire room!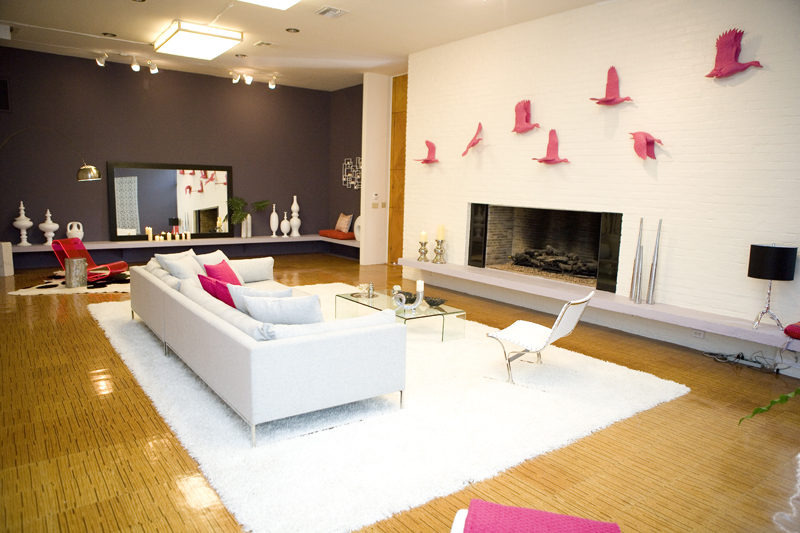 (image: hgtv.com)
See the price tag on the frame? Yes, $7.99 at Marshalls. Everything I've mentioned in this post I bought (at extremely reasonable prices!) at Marshalls. For not a ton of money it's simple to spruce up any space. Bargain shopping for home-goods is so much fun and far more rewarding than spending big bucks on things you're most likely going to change!
What are some of your favorite places to purchase bargain home decor? Not that I need any more incentive to redecorate 😉
[Chels]