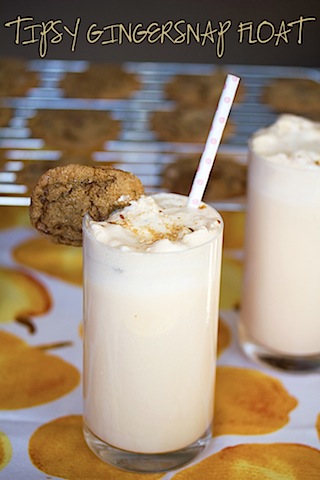 So, the gingersnaps I made the other day were basically my favorite thing ever. Until I decided to put them into an alcoholic beverage. And now this is my new favorite thing ever. Welp, that was easy. I know it's like frigidly cold in some parts of the country (trust me, I know this, I'm in Boston…), but I don't think there's ever a bad time for an ice cream float. Especially one touched with the warm notes of ginger.
One very important ingredient in this drink is a liquor you may not have in your liquor cabinet. It's called Snap and you should go out and find it! And while you're at it, buy it's sister, Root, too. I've definitely blogged about Art in the Age of Mechanical Reproduction's spirits before, but I'm reminding you again that they're awesome. Snap is basically gingersnap in liquor form, but not at all in a sickeningly sweet way. It's a heavenly fall and winter drink.
Tipsy Gingersnap Float (serves 1):
Print this recipe!
2 oz. Snap
1 C soda water
1 C vanilla ce cream
Pinch ginger
Gingersnap cookies (homemade or store-bought)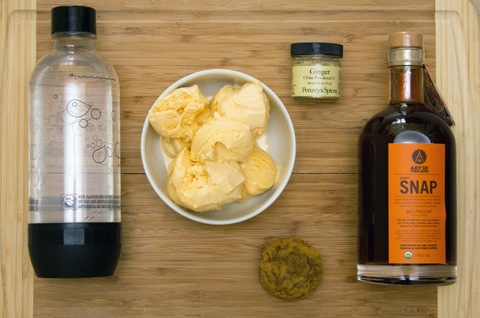 As with most of my drink recipes, this is one a "snap" to make. Ha. Get it? Sorry.
Start by pouring 2 oz. of Snap into a glass.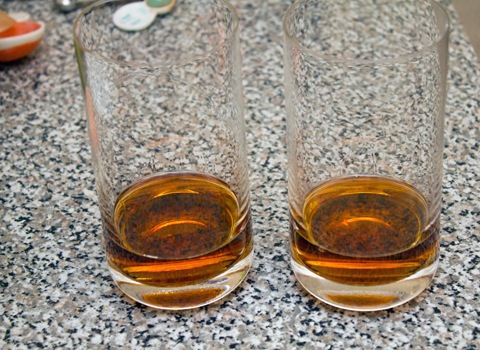 Then scoop the ice cream in.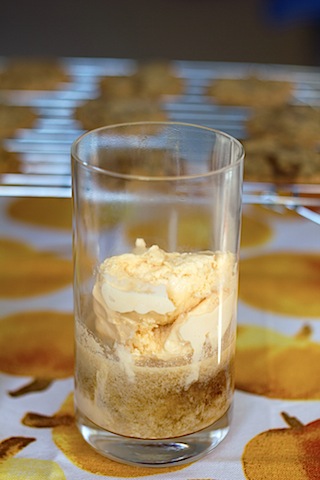 Fill to the brim with soda water and top with a little sprinkle of ginger and some crumbled gingersnaps.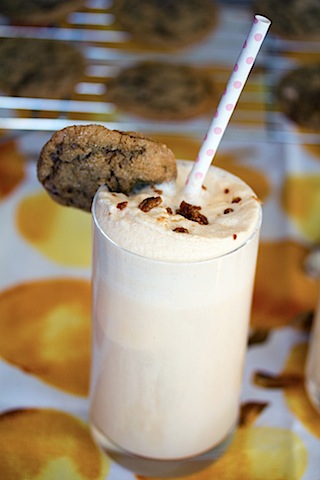 Dinner is served and it's delicious. Er, dessert. I guess I mean dessert. Right.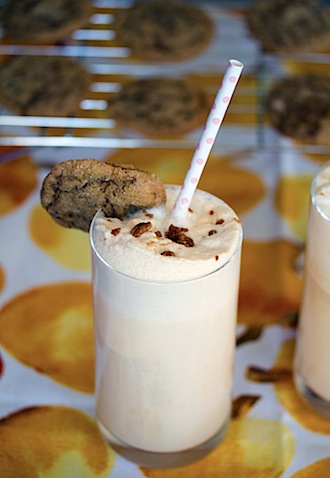 Either way, I'll be a perfectly happy camper. It is Friday, after all. Friday of a very long, kinda rough week I might mention. But it's over. And it's the weekend. And it's my fabulous husband's birthday weekend, so it will be an extra fun one. Maybe even with more cocktails. Several more.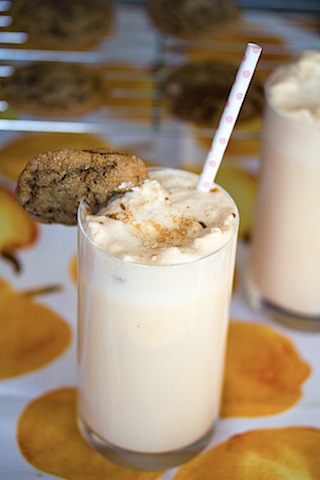 It may have been 30-something degree freezing-ish weather in Boston this week, but I'm of the thought process that it's never foo cold our for a festive milkshake, right? I mean, can't you just turn up your heat a little? Kidding. And I can't walk because my apartment literally does not get cold (or not yet anyone). We haven't even been tempted to turn the heat on. We'll see how long that lasts.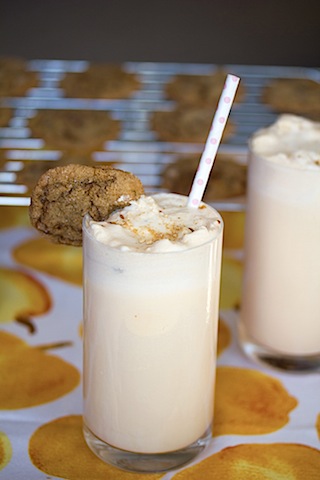 Oh wait, you probably want to know how this ice cream soda tastes, right? Wellll, it's incredible. It's restive and smooth and the ice cream and soda really thin out an otherwise heavy-ish alcohol. I won't even tell you how quickly I drank this or how many cookies I ate while I was drinking. It's embarrassing.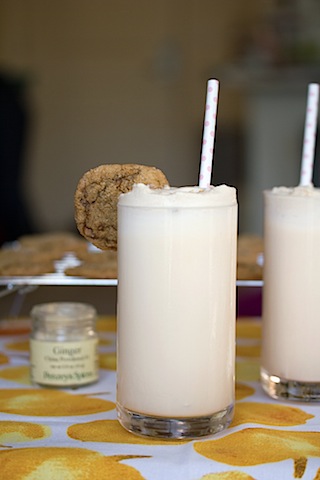 Nothing to see here. Move on, then. Or just make it yourself and then you'll see what I mean.
If you're interested in more Art in the Age cocktails, in the past I've made a Snap Iced Tea and a Root and Soda. Their Rhuby is also quite delicious. The only spirit I haven't tried is their semi-new Sage, which I sadly cannot find anywhere! If you can't find Art in the Age at your liquor store, definitely ask them to order it for you. SO worth it!
Happy fall! Happy Friday! Happy weekend! Yay!
What dessert do you want to turn into a cocktail?
[Sues]