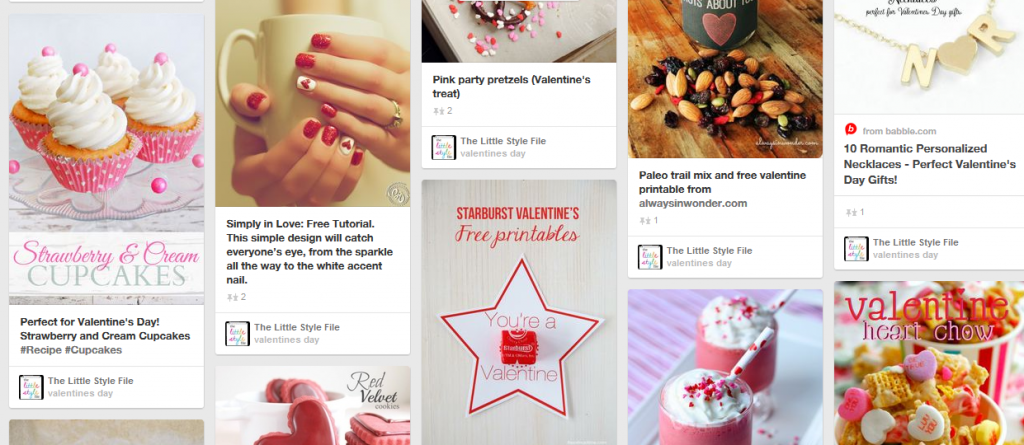 I've said it a million times before, but I freaking love Valentine's Day. If only because my Pinterest feed is so amazingly pretty and packed with a ton of recipes I want to make, ways I want to decorate my home, and DIYs that I need to find the time to do (answer: next year). Pink and red and heart-shaped things are just so happy. Love is happy. So, I thought it would be fun to put together a few of my Valentine's Day must-haves into a post.
Not really like a gift guide... But more like an inspiration guide. While I don't necessarily think Valentine's Day should be about gifts and romantic relationships, there's no reason you can't deck your space out or even get yourself a gift or two. Because you're awesome and you deserve it.
Let's start with the yums. Cookies are always a welcome Valentine's Day treat. Especially simple heart sugar cookies with royal icing. Of course, you can write your favorite lovey phrases on them, depending on who the lucky recipient is. I made these ones a couple years ago, and I get happy every time I see them: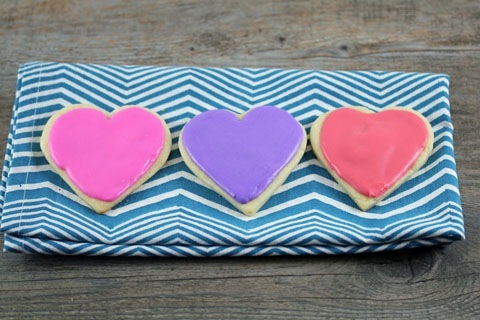 Conversation hearts are a little bit gross, but a lot bit pretty. I baked up these conversation heart confetti marshmallow cookies last year and now I'm all kinds of sad that I didn't make any treats with conversation hearts this year. I guess I still have a few days to get in the kitchen!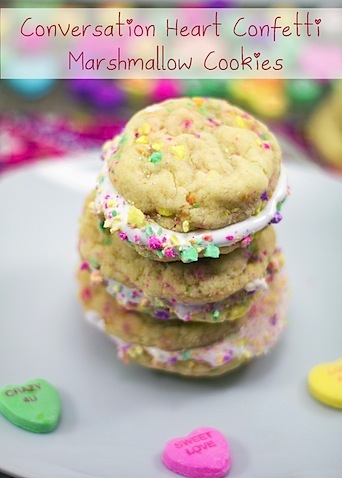 If you happen to be single on Valentine's Day or, you know, just love the idea of ALCOHOL IN YOUR ICE CREAM (which I'm assuming is everyone), you need to get your hands on some Tipsy Scoop Ice Cream. They sent me a couple samples and I want to always have these in my freezer, Valentine's Day or not. I mean, what is better than the ice cream and alcohol combination? Not much, that's what.
The Deep Dark Chocolate Depression was packed with the delicious taste of whiskey (whiskey tears), along with dark chocolate and salted caramel.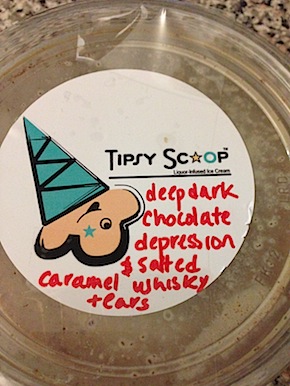 And the Intoxicated, Fat, and In Love is cake-flavored vodka, Frangelico, cherry liqueur, and white chocolate liqueur.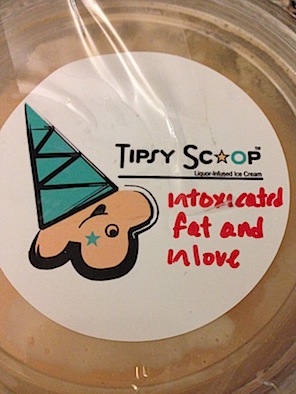 You could seriously taste the alcohol in each and this is most definitely a company after my own heart. Tipsy Scoop is just starting out right now, but if you live in NYC or the Tri-State area, you can get it now!
I also love the simple little things you can do that make the day a little bit more fun. I'm in love with these little cookie valentines from Celebrating Everyday Life: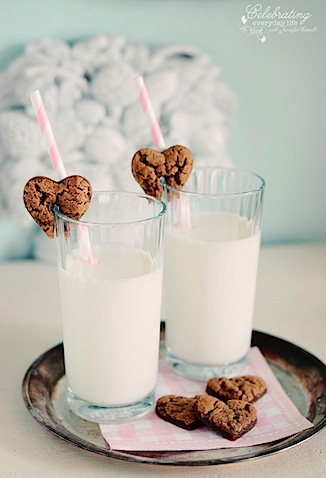 Or you could freeze pink milk into a heart ice cube tray for a little extra love. Adorable idea from A Subtle Revelry. Also, something tells me I'm going to love Valentine's Day even more once I have kids.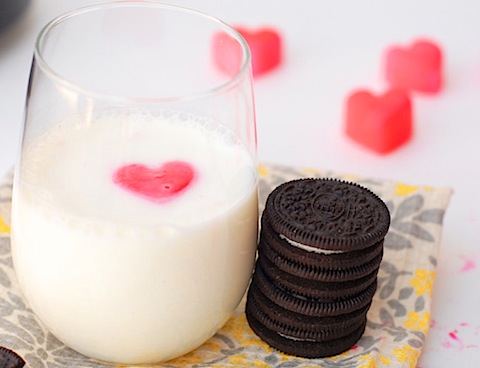 The Boys Club has instructions for how to make Boozy Valentine's Candy Hearts. Yes, your favorite Valentine's Day candy hearts with VODKA in them. Enough said. Also... Not for kids 🙂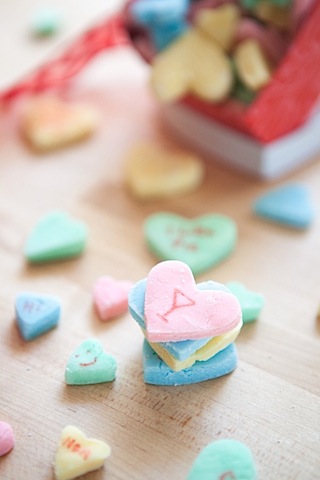 My friend Julie launched Posh + Prep recently and right now she has Valentine's Day gems like this one for sale… You know you can relate: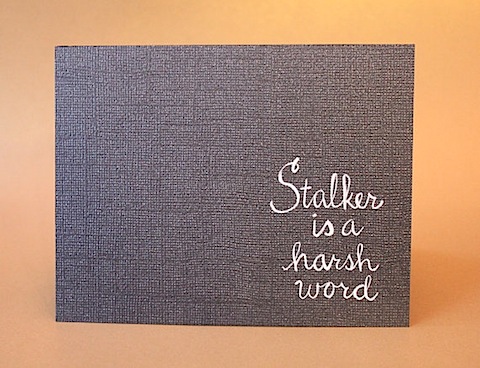 We can also probably all relate to this one from Emily McDowell: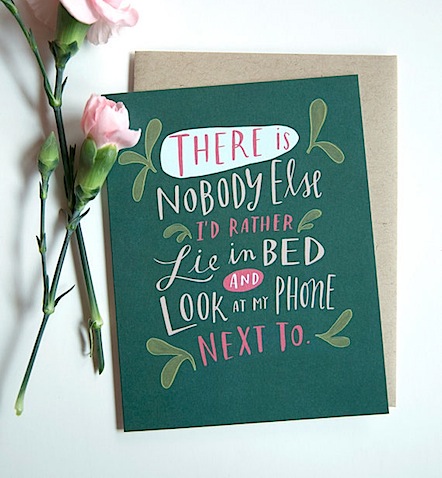 If it was normal for someone to have a room filled with signs proclaiming sweet nothings, I'd totally have gold leaf and glitter prints everywhere. This one is from Pretty Chic SF: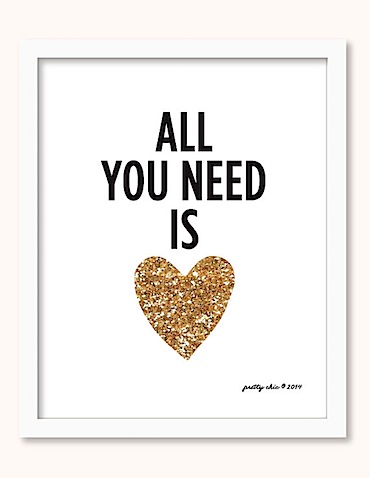 And this from The Digital Studio: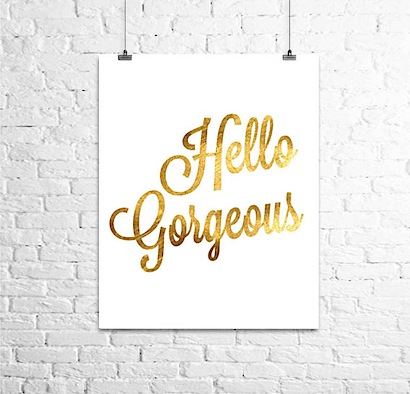 Etsy's also the perfect place to shop for unique and super pretty jewelry. These arrow bangle bracelets are perfect for the holiday: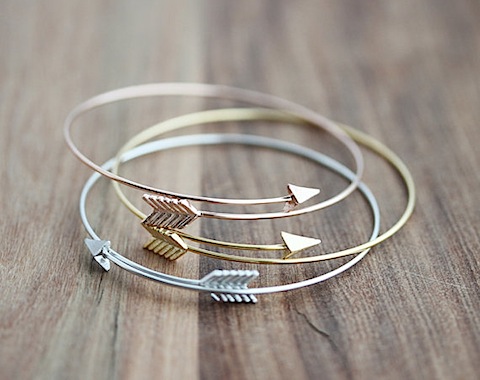 And I love this personalized gold bangle: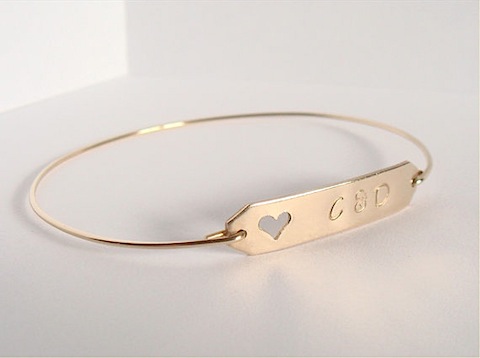 If you want to give someone a little gift, but don't want to break the bank, bake or buy them a doughnut and download Sugar and Charm's adorable printable to stick on a little box. You absolutely cannot go wrong with doughnuts.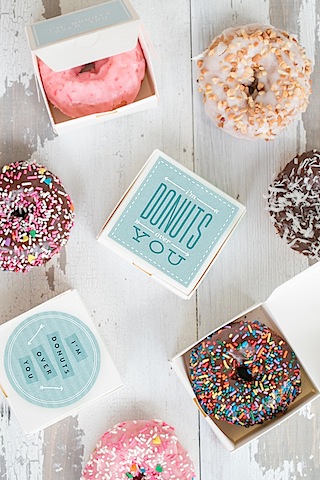 Everyone loves chocolate, but nobody really wants a heart-shaped pharmacy box of chocolates for Valentine's Day. These days, there are SO many unique chocolates you can purchase, so stop being boring. Nobody would turn down chocolates from Shari's Berries… Especially chocolate-covered cookies and pretzels (ahem, they also have chocolate-covered potato chips!):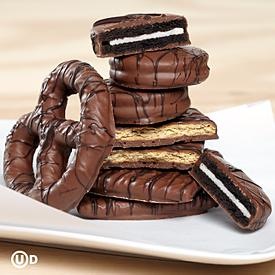 Theo's is one of my favorite chocolate companies and they have two new Valentine's Day special varieties… My Cherry Baby and Cinnamon Love Crunch: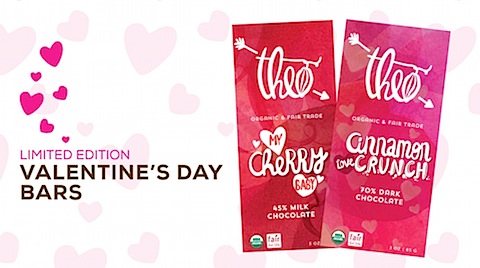 If you are the type who likes to spend a pretty penny on a Valentine's Day gift for your loved one, let me recommend a bright shiny red Nespresso machine. The Maestria and the CitiZ: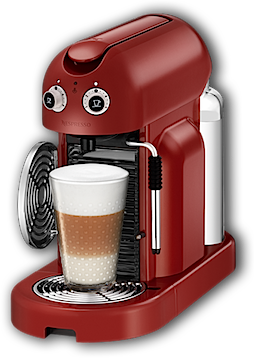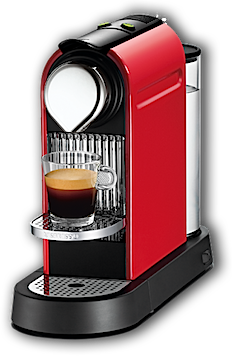 Swoon, right? Of course, if you just want to make a small gesture, give your loved one a homemade espresso… all decked out for Valentine's Day: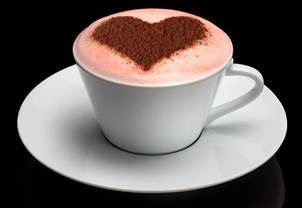 I'd be impressed if someone put this cup of coffee in front of me 🙂
There are about 6 hundred million more Valentine's Day treats, crafts, and gifts I want to post here, but some of you probably have to get back to work on this Monday and I need to stop being so distracting to you. I'm sad that in a few short days, all Valentine's Day related images will fade away from my Pinterest feed. But there's always room for love and hearts and pink and red and really, this list is appropriate for any time of the year. Chocolate, doughnuts, hearts and love (and alcoholic ice cream).... Yes, please!
What's your favorite thing about Valentine's Day?
[Sues]