My sister and her fiancé, Adam, moved to Boston this weekend and since they have never had the pleasure of indulging in my cupcakes, I made some to take to my family's house for dinner on Friday evening.
I made my traditional vanilla cupcakes, and I also made a chocolate chunk (chip) cookie cupcake. Though we had a huge dinner cooked by my parents (Chilean sea bass and whipped sweet potatoes), we still managed to eat the cupcakes for dessert!
The vanilla cupcakes come from a Magnolia recipe that I adjusted a bit. If you follow the recipe exactly, they really don't taste anything like Magnolia cupcakes, but it is a good start.
I'm a big fan of self-rising flour, but if you don't have any and the recipe you're using calls for it, make sure you add some baking powder and a little bit of salt.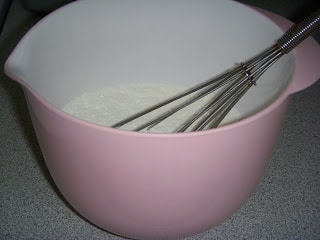 I add A LOT more vanilla than the recipe calls for. I don't really measure it; I just keep adding it and tasting it (oops) until it tastes perfect to me. The vanilla extract you buy at the store is fine, but my mom makes her own vanilla and gives bottles of it to me, and nothing really compares.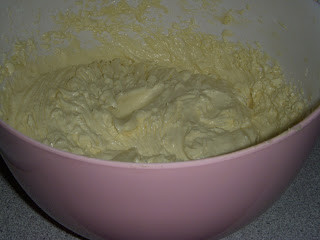 Pretty cupcakes holders can make all the difference. Chels gave me these Martha Stewart ones for my birthday.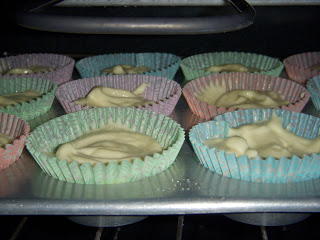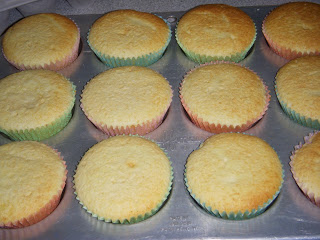 The recipe for the chocolate chunk cookie cupcakes was very similar to the simple vanilla, but it didn't call for self-rising flour (and did call for baking powder and salt). It also called for light brown sugar and just a tiny bit of whole milk. I didn't have a semi-sweet chocolate bar, so I used chocolate chips instead of chunks in my cupcakes.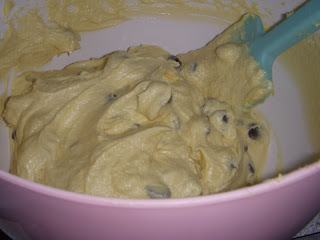 I cut the recipe in half, but it barely made 9 cupcakes (it should have made 12).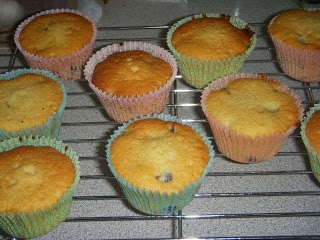 It was my first time making chocolate buttercream frosting and it was really delicious. Since you need a double boiler and I don't have one, I made my own by putting a heat-resistant bowl over a pot of boiling water and putting the chocolate chips in the bowl.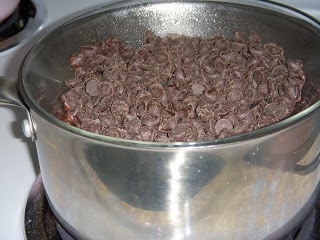 Keep stirring and the chips will melt nicely: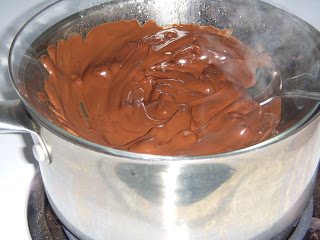 Then add confectioners' sugar, milk, and vanilla (again, I add lots!) and beat on a low speed.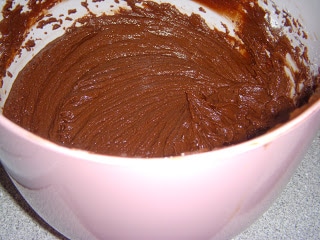 The final frosted cupcakes: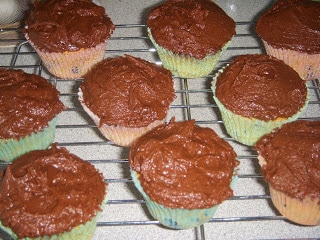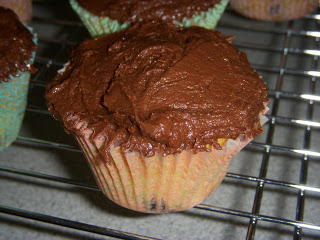 I made vanilla buttercream frosting too, which is made the same was as the chocolate, without the melting of the chocolate chips. I usually try to make the frosting pretty colors, but I left it white this time.