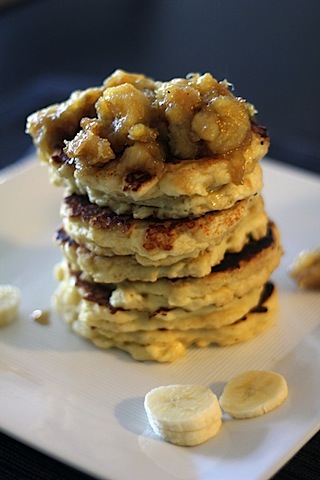 When you get an extra hour on a Sunday, what do you do with it? Make brunch, of course. And then quickly realize that that extra hour is most definitely not worth the fact that it's now pitch black out at 4:00 p.m. The least they could do is give us an extra hour every weekend until spring. Unfortunately, I suppose that has the potential to mess the days and the nights up big time. Oh well, at least you can get a brunch out of it.
The fact that my grocery store now sells Cabot Vanilla Greek Yogurt makes me insanely happy. And when it's on sale, I'm even more giddy. I could easily incorporate it into every meal of the day and knew I had to try to utilize it in my pancakes for Sunday brunch. I was going to make banana pancakes but wasn't sure how the bananas would react with the yogurt, so I decided to make a maple banana sauce to pour over the pancakes instead.
Vanilla Yogurt Pancakes with Banana Maple Sauce (serves 2-3):
Print this recipe!
1 ½ C flour
1 t baking powder
½ t baking soda
1 egg
1 ½ C vanilla Greek yogurt (I used Cabot's low fat)
¼ C skim milk
1 T butter
2 bananas, sliced
⅓ C maple syrup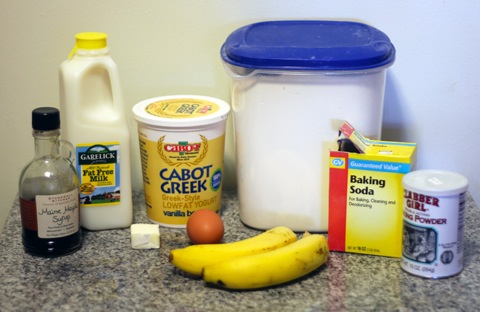 In a large bowl, mix together the flour, baking powder, and baking soda.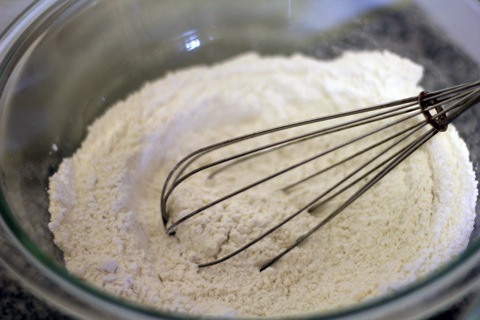 In a separate smaller bowl, whisk together the Greek yogurt, egg and milk.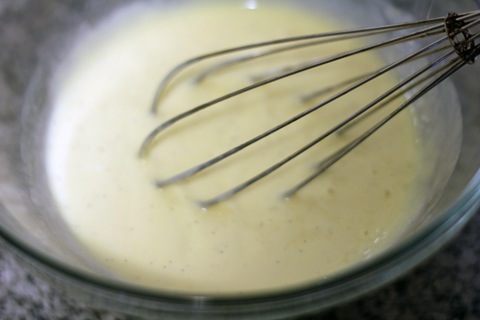 Now, pour the wet ingredients into the dry ingredients and stir.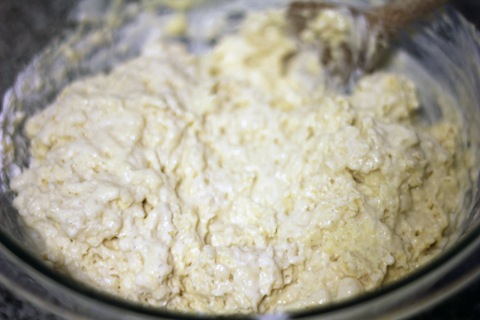 Using about ¼ C of batter for each pancake, spoon batter onto a griddle or frying pan over medium heat. Cook for about a minute before flipping over and cooking until pancake starts to brown.
Repeat with all the batter.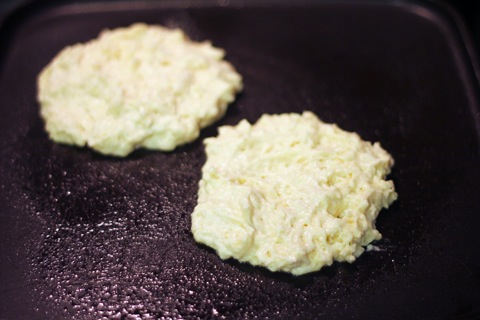 While the pancakes are cooking, start on the banana maple sauce.
Melt the butter in a saucepan over medium heat and add the bananas in. cook for about 2-3 minutes, until they start browning.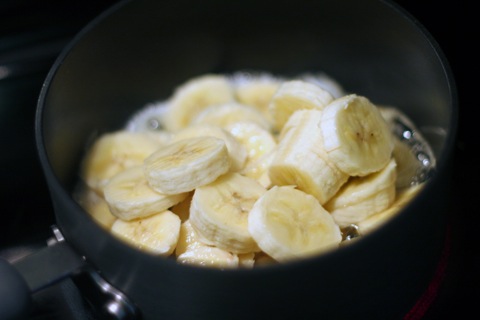 Pour in the maple syrup and boil for 2 more minutes, until the mixture thickens.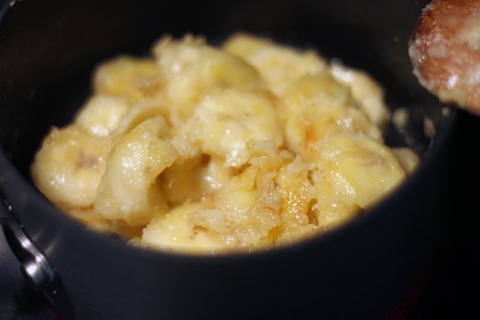 My mixture may have thickened a bit too much and the banana maple sauce didn't have quite the pretty picture effect I was hoping for.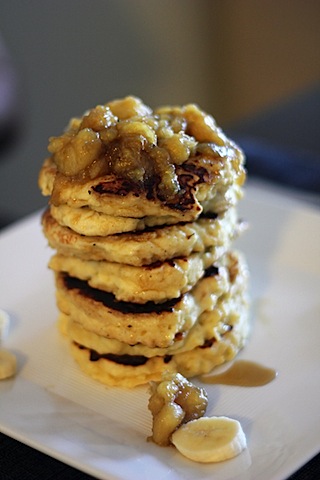 But that's OK, because it was still delicious! Serve the pancakes in a stack with banana maple sauce poured over the top.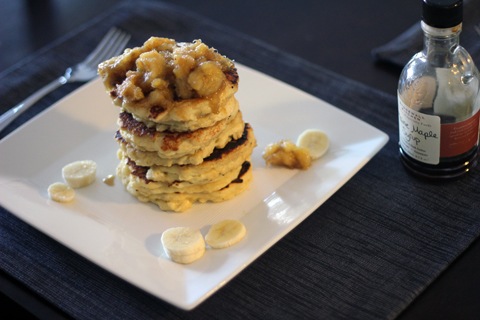 The pancakes made with Greek yogurt were definitely dense pancakes, so don't make these if you only like light and airy! I loved them because they were cakey and moist and very, very filling. I also loved that I didn't need to add any sugar because the flavor of the vanilla Cabot was so perfect.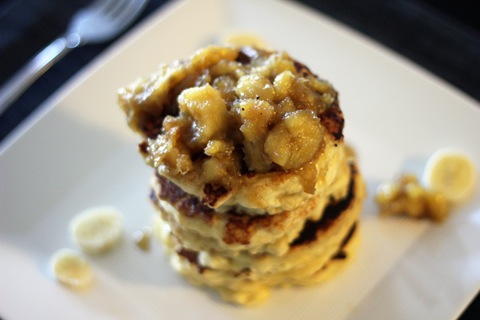 And the banana maple sauce added the most wonderful touch of caramelized mapley sweetness. Perfect for a cool and sunny fall morning when you have an extra hour you just don't know what to do with. Not that I'm exactly lacking on finding things to do with my weekends. Le sigh, could I have 5 more days off to get everything done, please?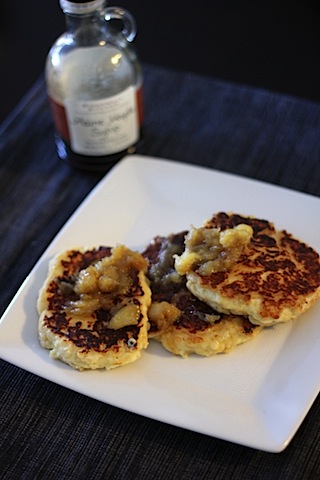 Really, I'd so much rather be brunching than getting another hour of sleep, anyway.
In other completely awesome news, congratulations to one of our favorite people in the world (and one of my bridesmaids!), Katie, on her engagement! I'm pretty sure I yelled in the grocery store when she called me and I'm so incredibly excited for her and Paul to get married. I love love!! Especially when it's between two completely genuine, amazing people.
What did you do with your extra hour? Or did you barely notice it at all?
[Sues]