"If you ever wonder if miracles still exist in 21st century America, you need only to look into the faces of those who receive them, and into the eyes of those who give them."
(IMEC, improving healthcare for the world's poor)
Last week I was searching around the internet for ways to contribute to the Haiti relief efforts. I'd made a small monetary donation but for some reason it didn't feel like enough and that feeling kept lingering in the back of my mind. I knew there was more I could do, ways I could give my time. I stumbled upon IMEC, which is an organization that collects, organizes, and ships medical equipment around the world to serve doctors who serve the poor. I saw they needed volunteers for Saturday so I called and told them I was interested and asked what I had to do, if I had to go to a training session etc. The friendly voice on the other line simply said "Just come on in!" He said they were expecting about 80 volunteers to show up and needed help packing up medical supplies to ship to Haiti. Perfect.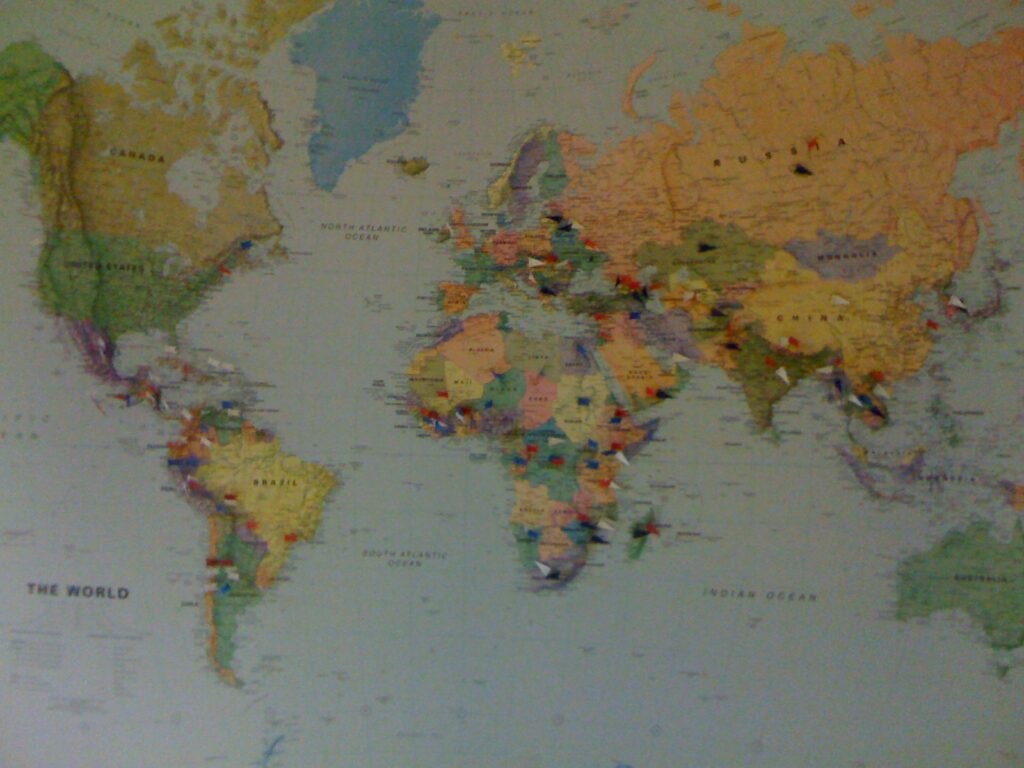 (the flags on the map show the countries IMEC has worked with… so many!)
So along comes Saturday morning, I drive up to North Andover, Mass, the neighboring town to my hometown of Andover, and walked into a warehouse filled with people (definitely seemed like more than 80!) and was immediately greeted by one of the staff members. She asked what group I was with, to which I replied, "uhhh, I came by myself?" She introduced me to the first group we saw, which was a family- a father and his two daughters, ages 11 and 14. They were newbies at this too and right away they explained to me what I had to do in terms of selecting boxes of supplies from the massive heaps around the warehouse, adding them to our shipping palette  in an organized "tetris-like" manner, and labeling each box with a number which corresponds to a sheet that says the contents of the box.
Every person in the warehouse, give or take a handful of employees, was there volunteering. It blew my mind (and gave me hope) that so many people were willing to give up their Saturday morning and afternoon to contribute to such a great cause. Everyone had tons energy and positivity and I didn't hear a single soul complain. There were families, church groups, nurses, coworkers, and friends, all there working in teams in an attempt to make things better.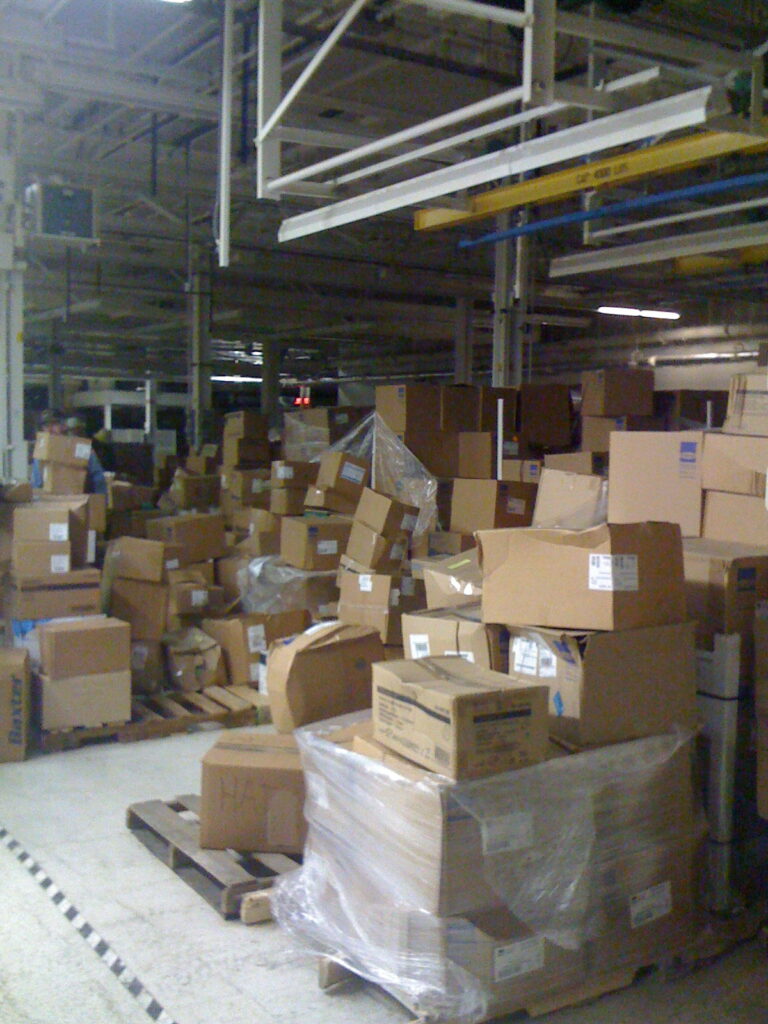 (a selection of some of the boxes filled with medical supplies)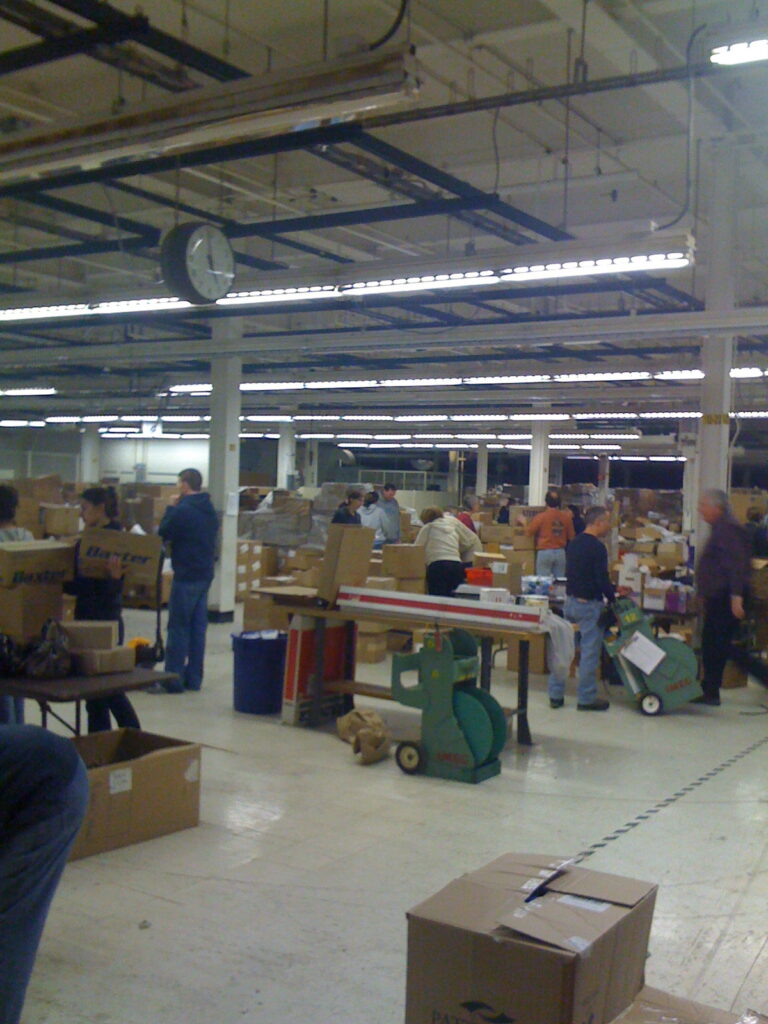 (everyone busy at work!)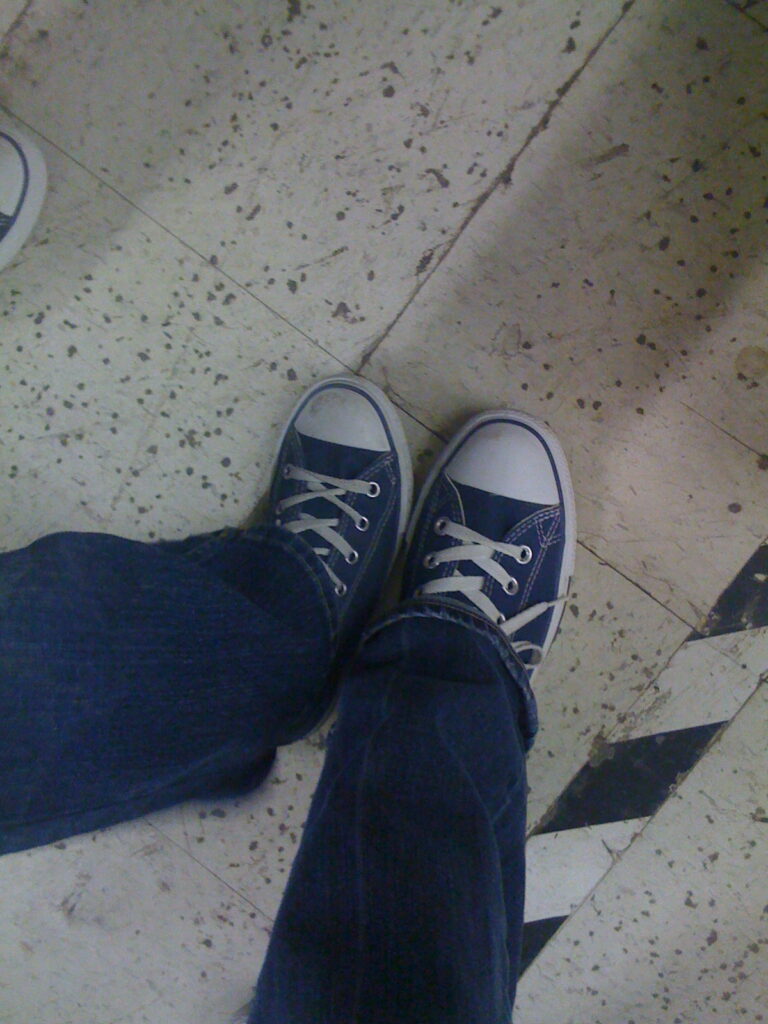 (I had the same sneakers as the 11 year old in my group, who happened to be the youngest person volunteering. We were automatic best buds for the day, of course!)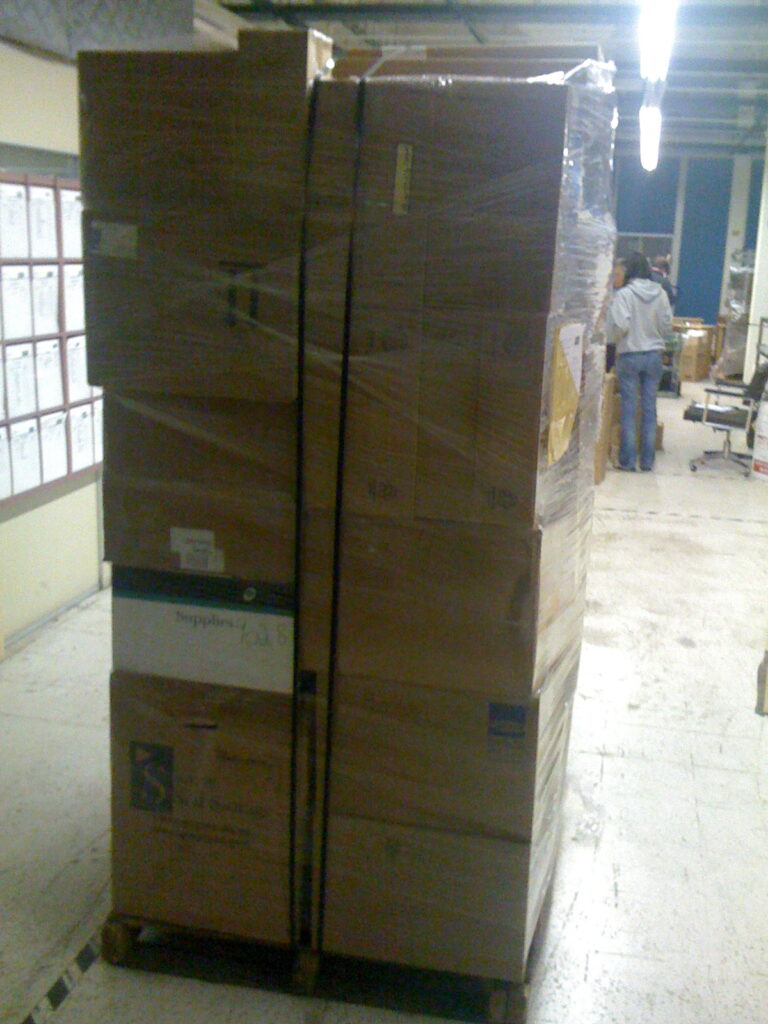 (my teams' first palette all wrapped up and ready to go!)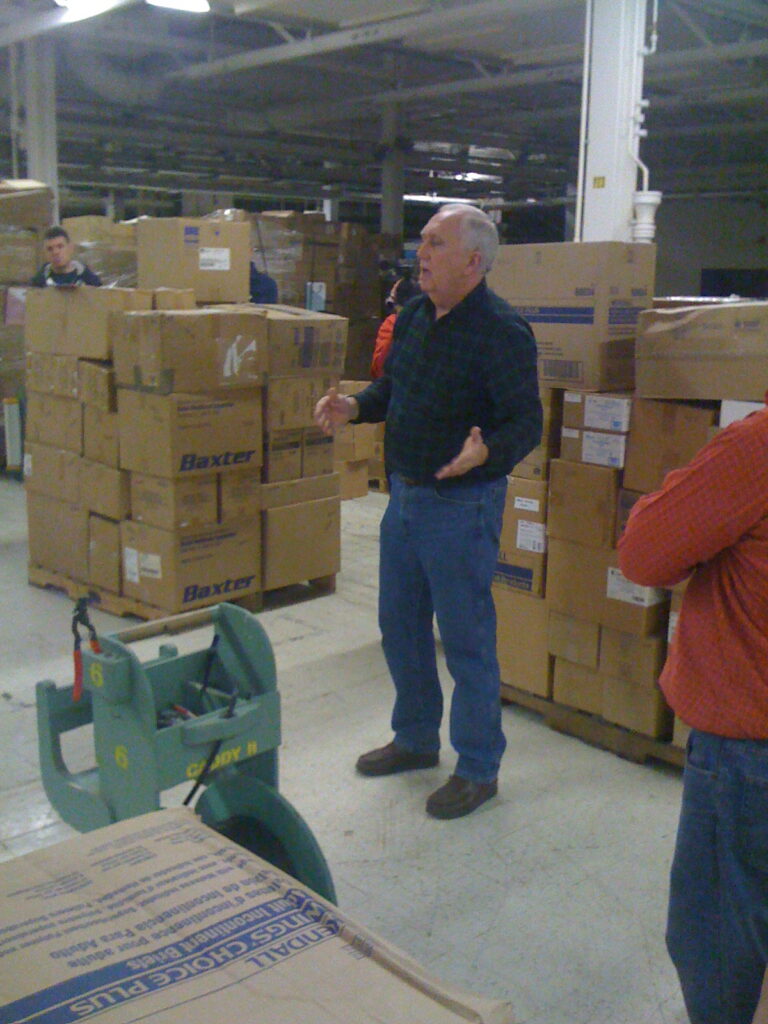 (The president of IMEC, Tom Keefe, explaining the history of the organization and the desperate need some countries are in for basic medical supplies. He also took the time to thank all of the volunteers and said for every motion we take, packaging and labeling each box, it's one motion closer someone in need is to getting help.)
I believe it was one of the church groups who was volunteering that provided the rest of us with lunch.. lots of sandwiches, chips, fruit, and desserts! I wasn't planning on eating until after, but what a nice little surprise!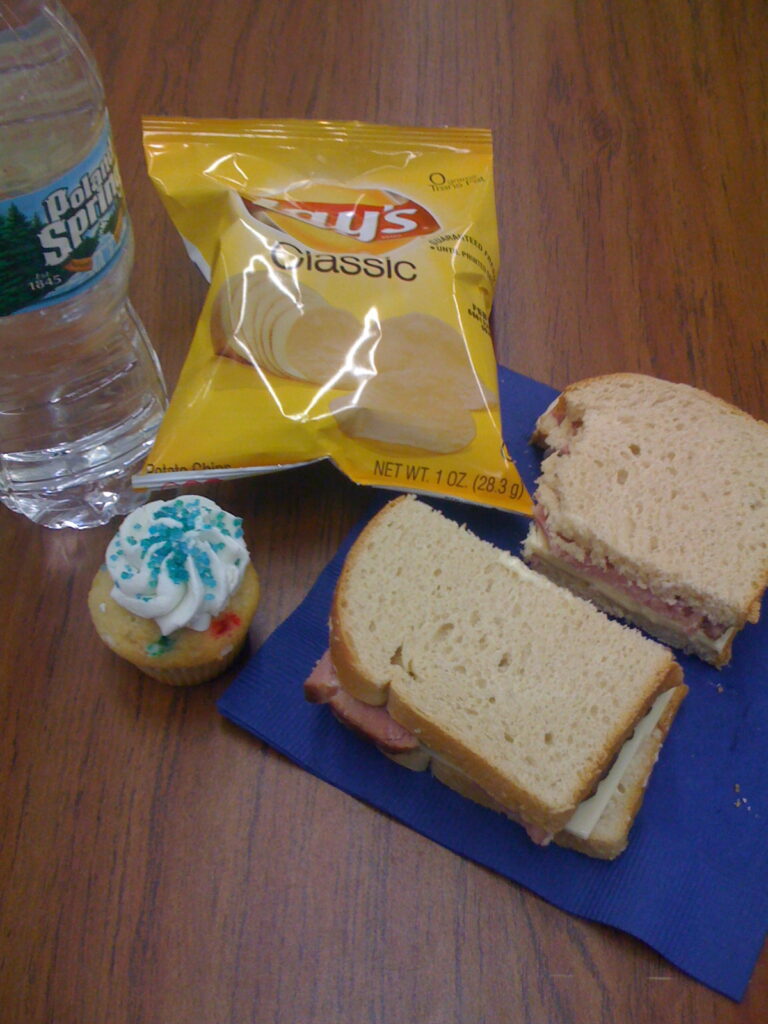 After a quick lunch we got back to work to finish up our second palette. Each palette had to be a certain height, so we used this handy wooden tool to measure our progress: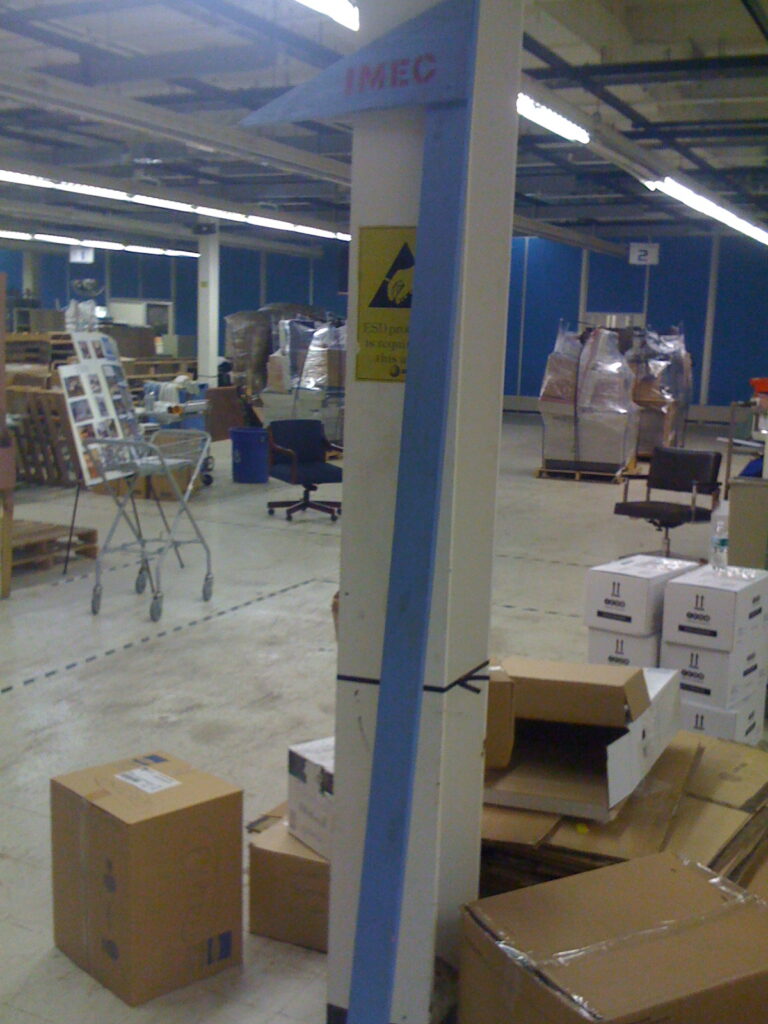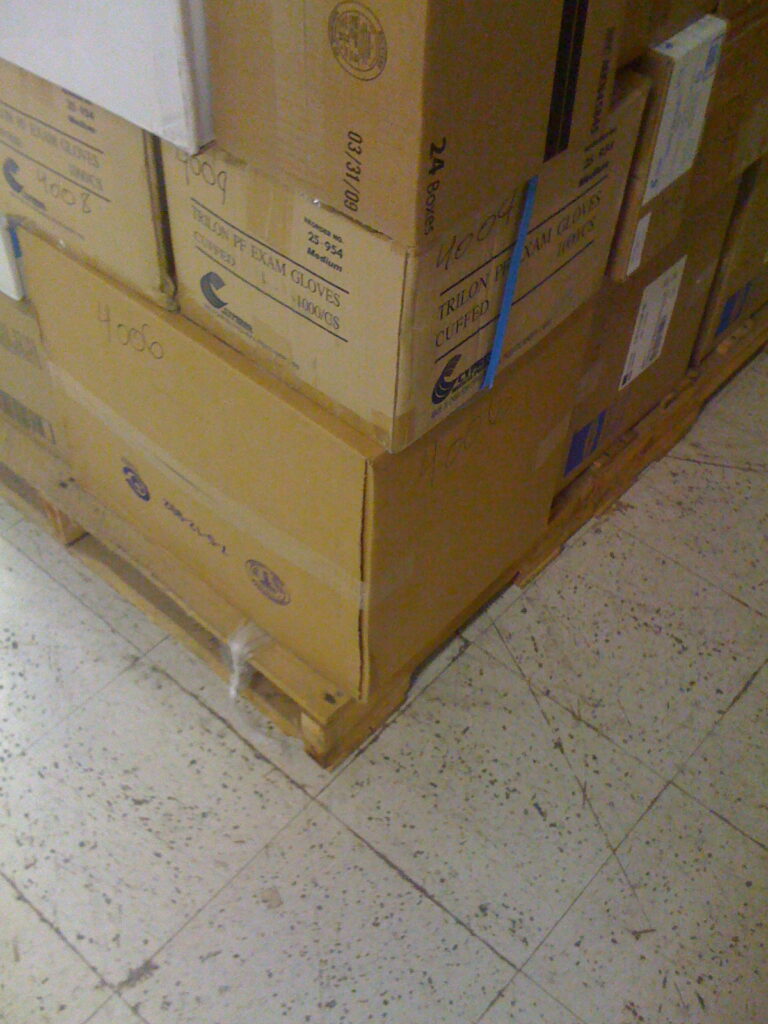 We labeled each box we selected to put on our palette with a number and wrote the contents of the box on the numbered sheet we were given. Lots of items such as latex gloves, diapers, needles, breathing circuits, leg braces, face masks, and bandages were included. Basic necessities we may not think much of when we step into a hospital room here, but other countries are greatly lacking, especially when disaster strikes.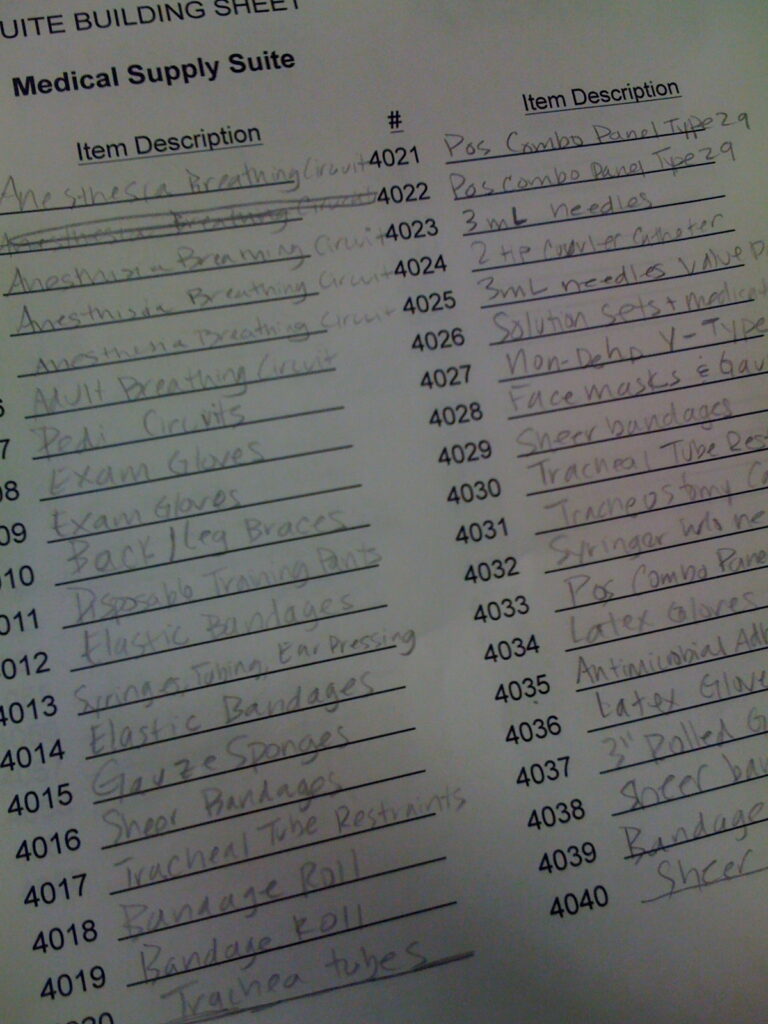 I spent about 4.5 hours Saturday doing this and if it didn't end at 2pm I would have gladly stayed longer. It was an eye opening experience that I hope to be involved in more often. Being a part of things like this not only makes me appreciate what I have but really opens my eyes to what others around the world need. I was lucky enough to be teamed up with a wonderful family, with two girls who were not only polite, welcoming, and kind but they were there because they, too, wanted to do good things.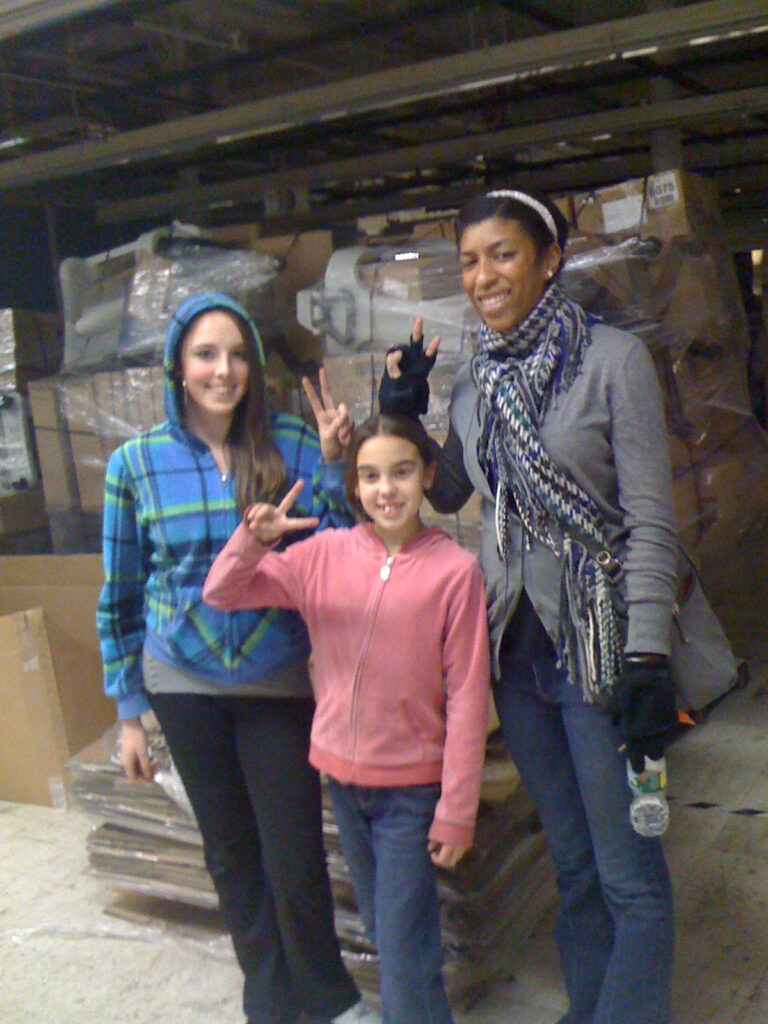 I'd love to get a group of fellow bloggers and our readers together one day soon to pitch in and help IMEC accomplish more of what they need. The organization is made up of 90% volunteers so without people like us, what they do wouldn't be possible and those who are in need wouldn't receive these crucial supplies. If anyone in the Boston area is looking for volunteer opportunities you can contact IMEC directly or shoot me an email if you have any questions or are interested in going together!
To good things,
[Chels]