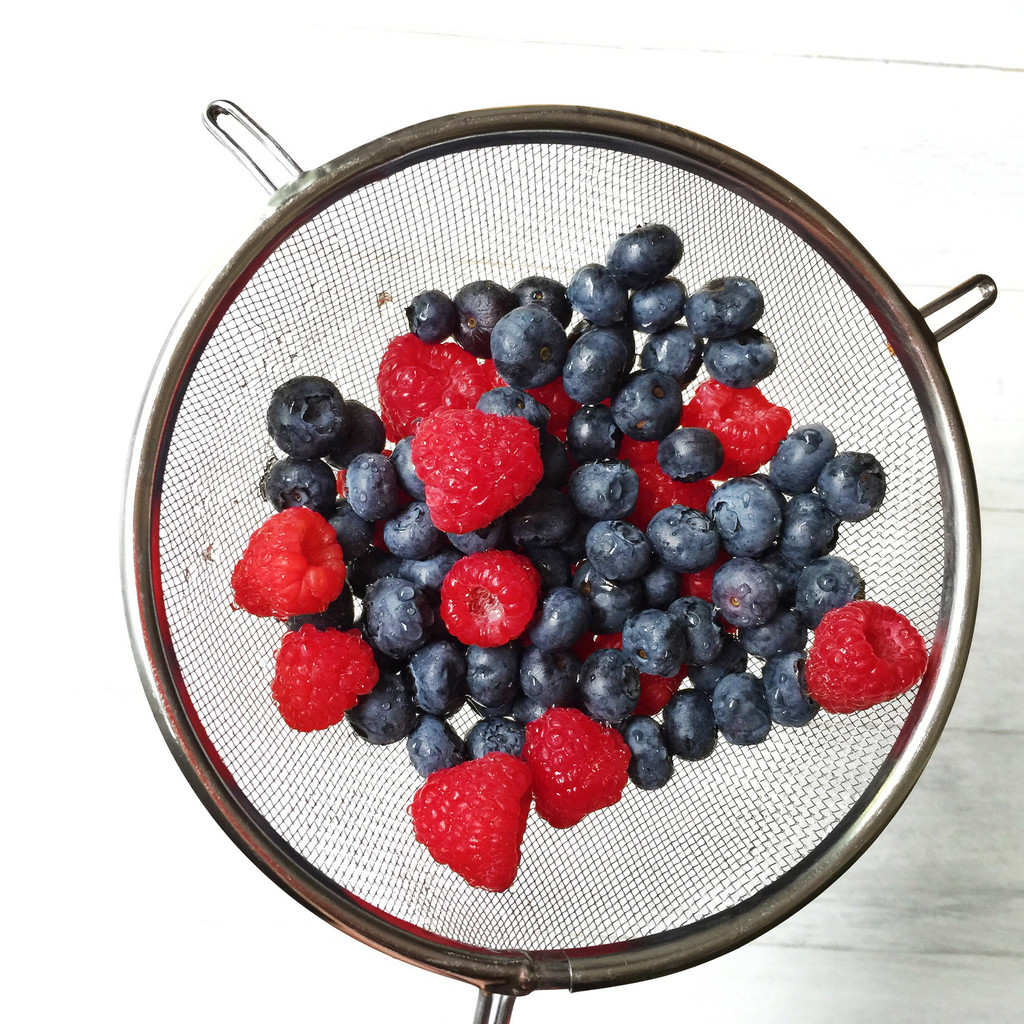 Hello and happy Wednesday! Earlier this year, I switched the old "favorite things" posts up to be WANM Wednesday posts, featuring all kinds of fun stuff. Then I didn't write one since the winter (because, um, time flies) when I wrote the Snowed In Edition. Luckily, I successfully managed to block out all memories of being snowed in and snow in general and am now here to write about the start of summer and beautiful, glorious 90 degree weather. What a difference a few months makes!
My nephews' first birthday:
I don't know how I haven't blogged about this yet, but my beautiful sweet nephews have turned one! How did that year go by so quickly?? But also, how was there ever a time when these two lovies weren't in our lives??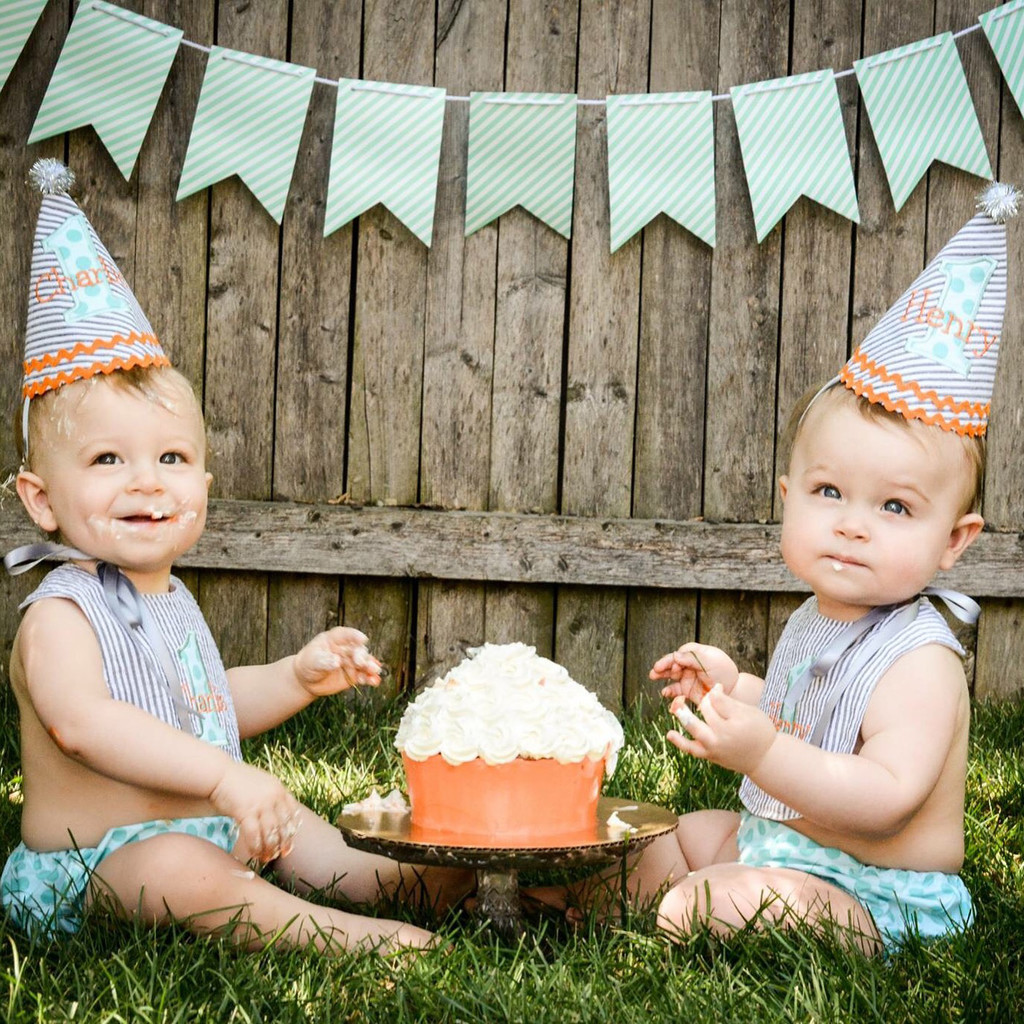 My sister and Adam did an completely awesome job planning their first birthday party. From food to decor to the fabulous mimosa bar, it was all delightful: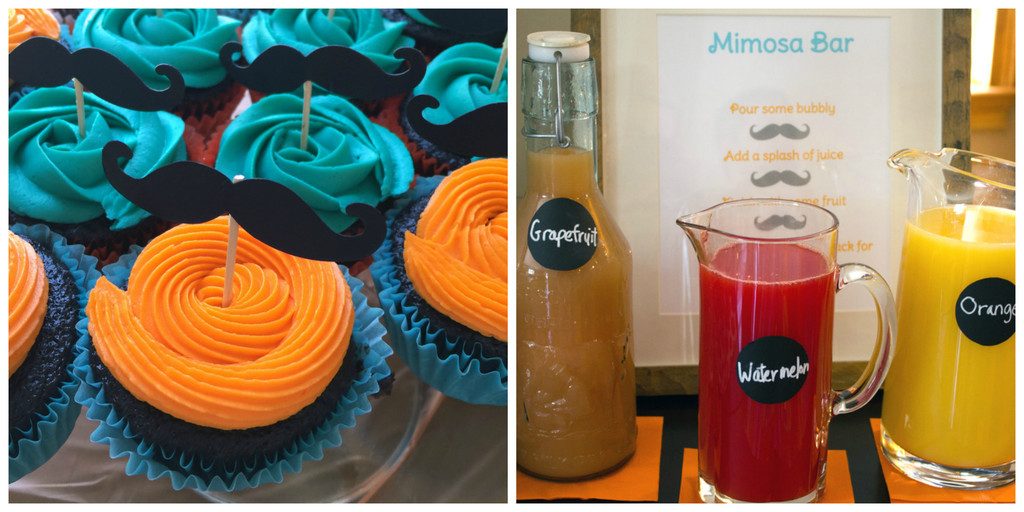 I put my baking and decorating skills to work by making some 1st birthday sugar cookies: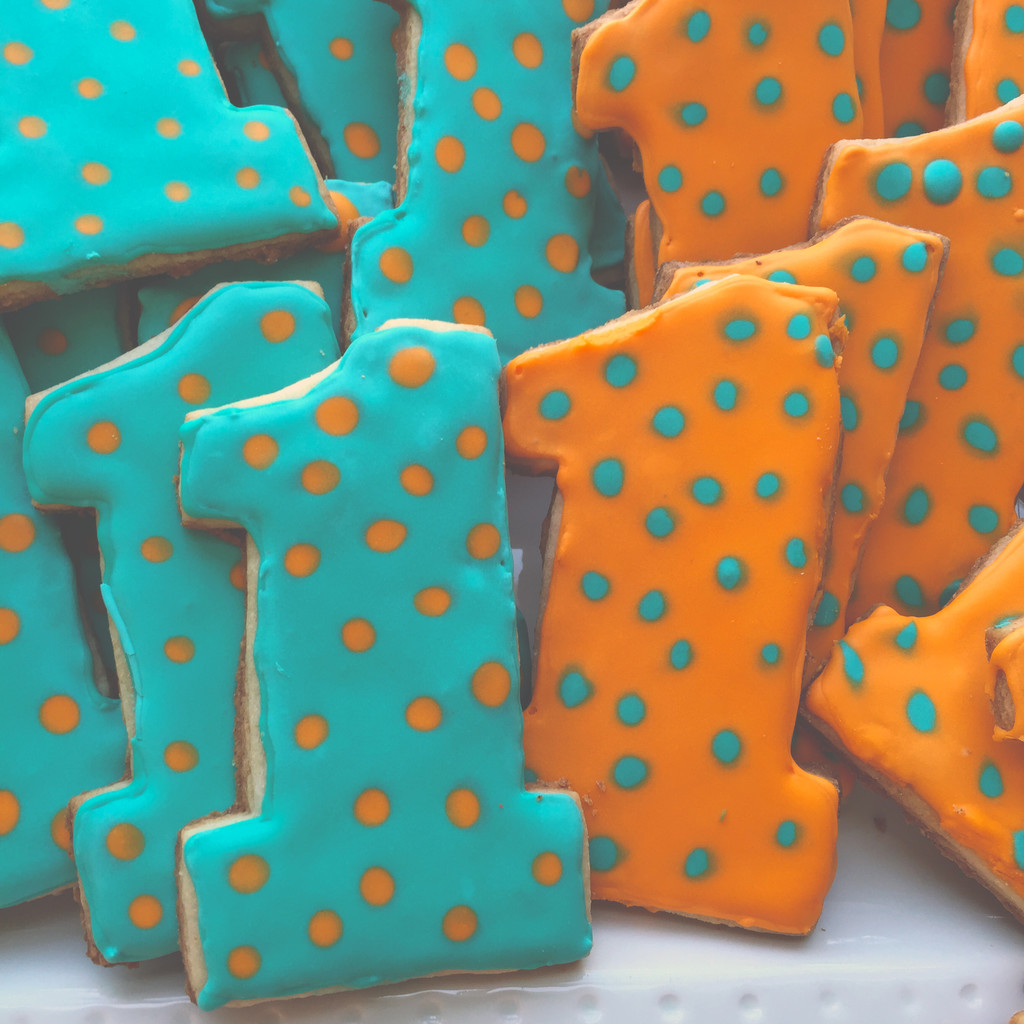 And mini doughnuts: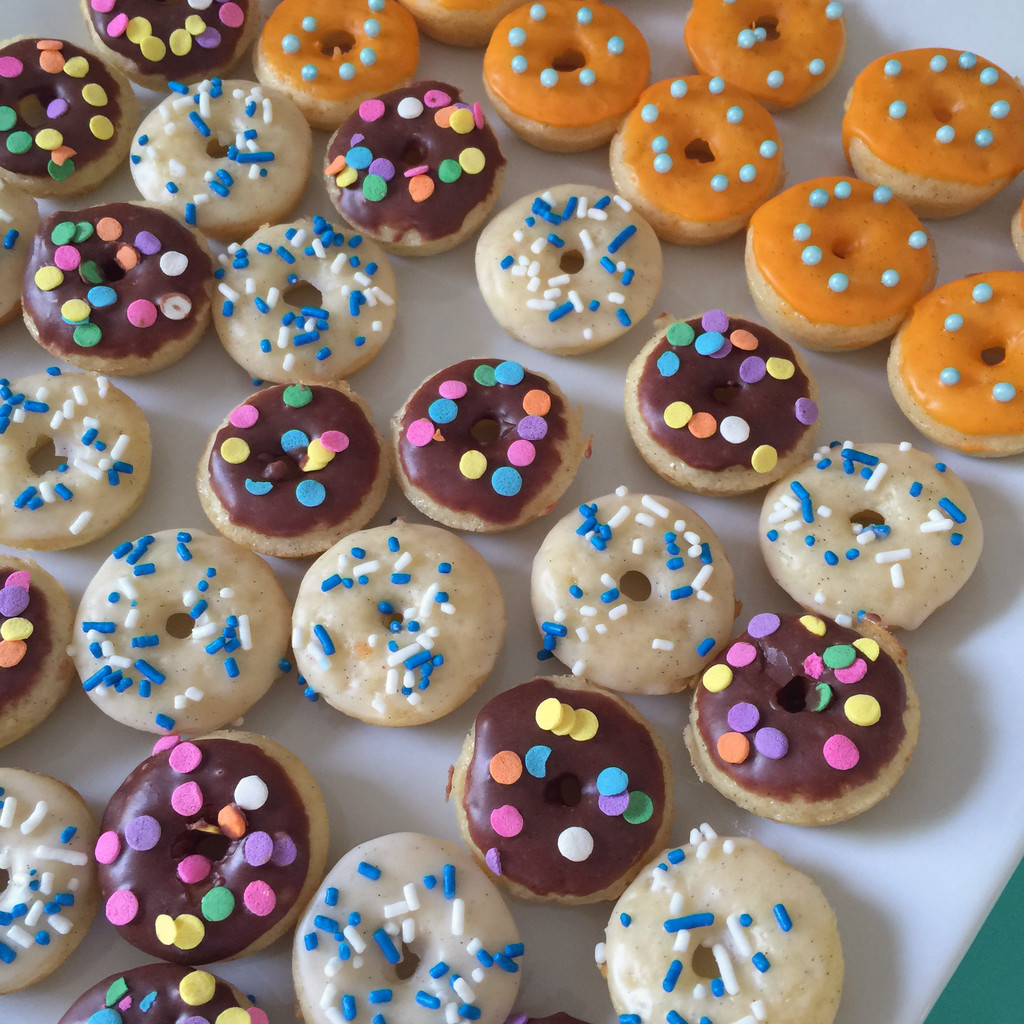 I wonder how many mini doughnuts it takes to equal a whole doughnut? All I know is that this wasn't the last time I'll be making these!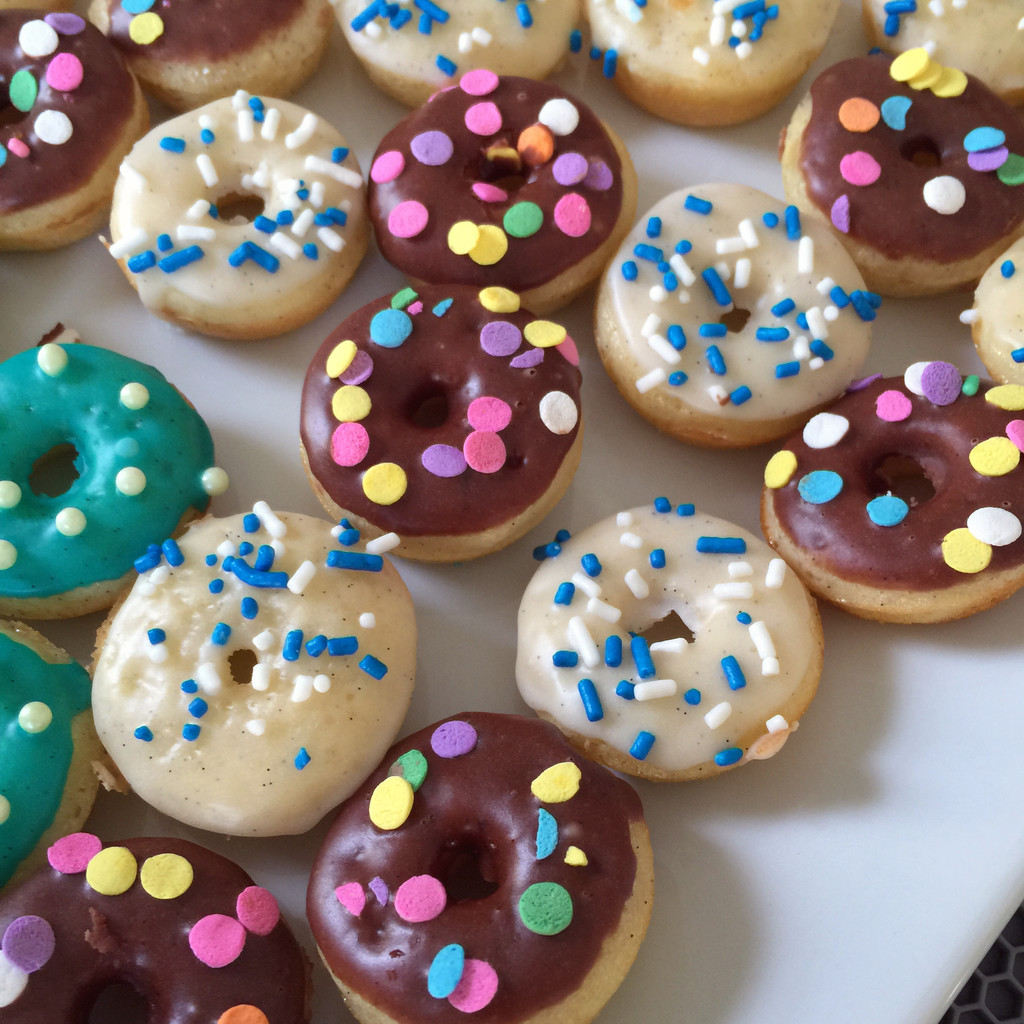 To be honest, I knew I wanted to make mini doughnuts, but I didn't even realize how mini they actually were until I got the Wilton doughnut pan. They are super, super tiny, but absolutely perfect for a party where you literally just want a bite. And adorable, too! I loved that my sister and I were able to match up the icing colors on the cookies, doughnuts, and cupcakes by using Wilton's Color Right Performance System (using their formulas, you can get the same shade every time). I also got to put my huge expandable cookie rack to use.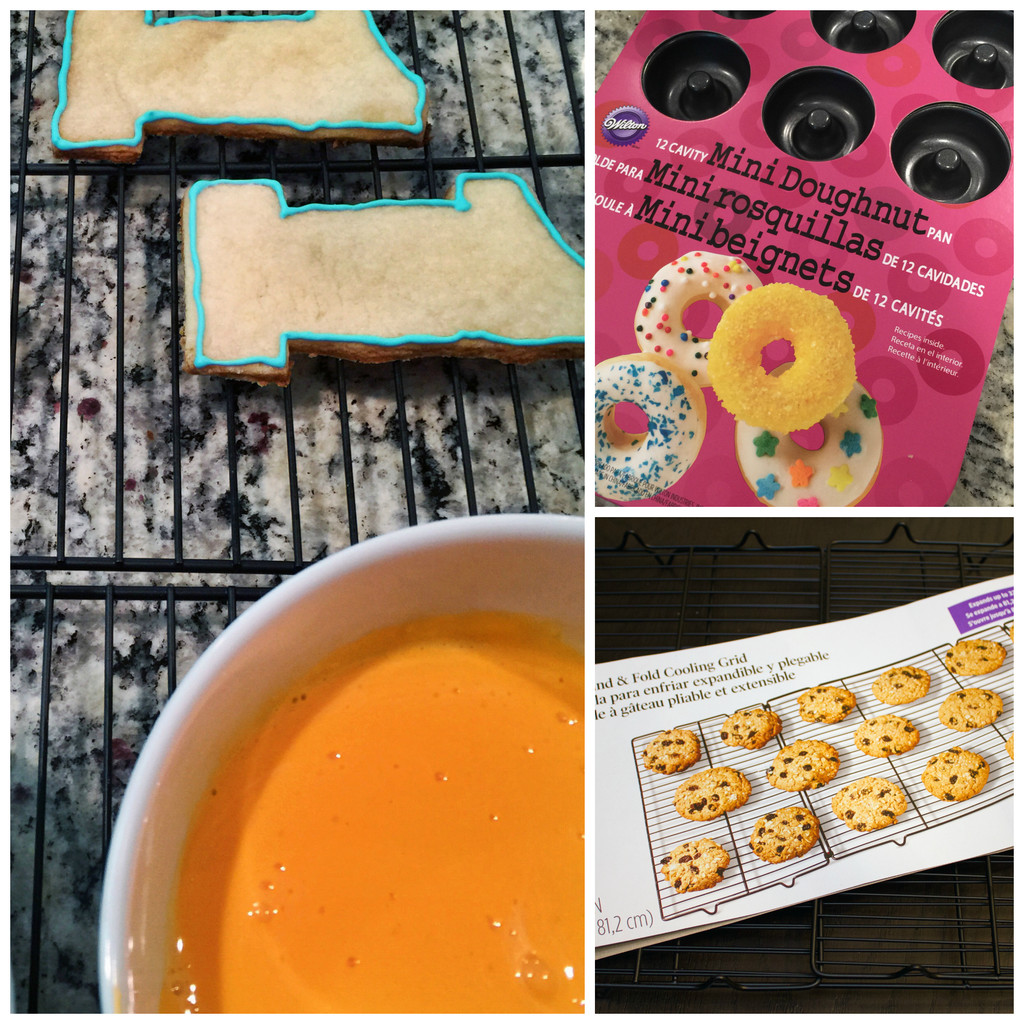 I think it's safe to say the boys highly enjoyed their birthday cupcakes. Here's to many, many more treats in the coming years! With lots coming from Aunt Sues I'm sure 🙂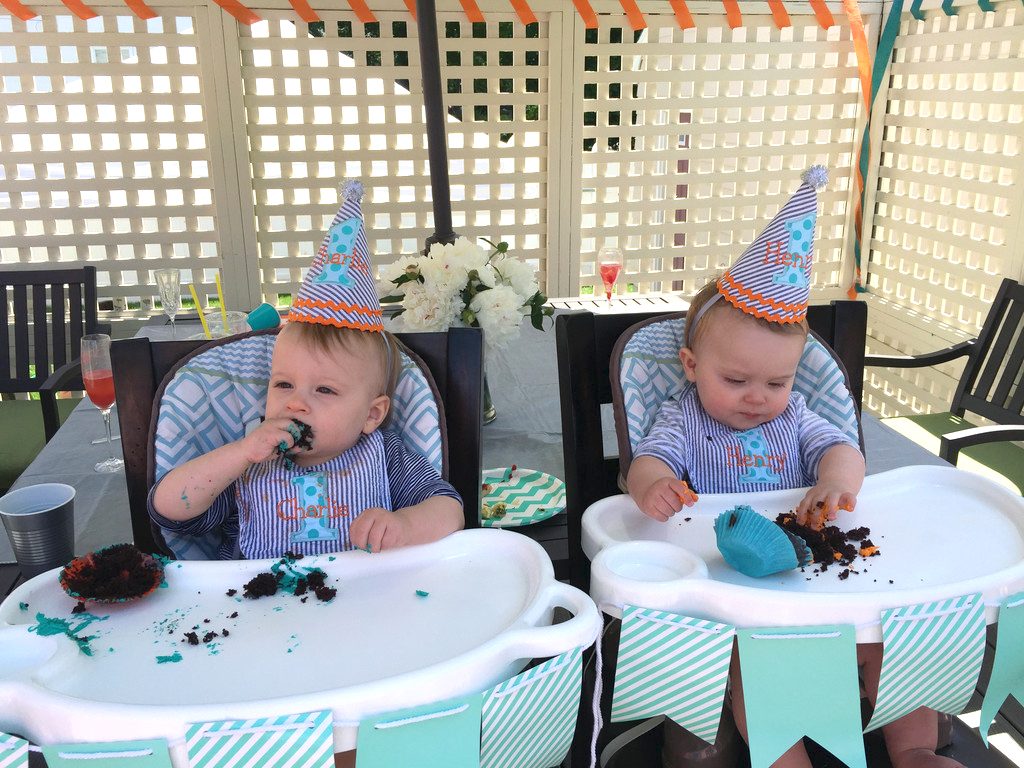 Chris and I hung out after the party while the boys opened all their gifts. We can't wait to head to the beach with them this summer!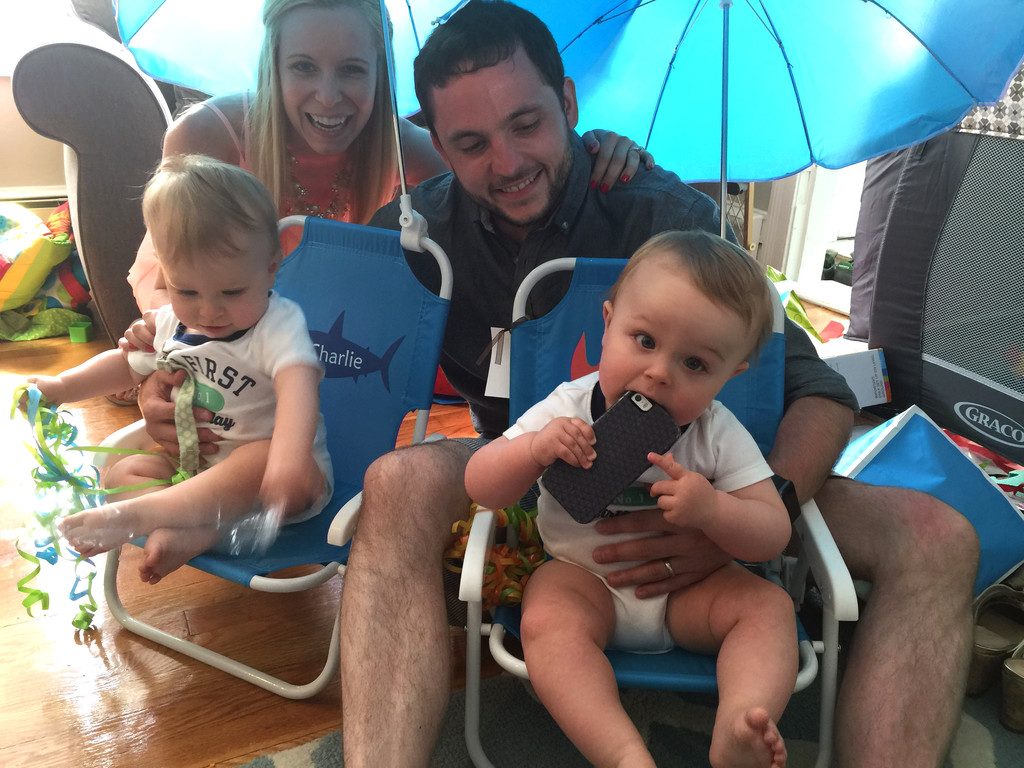 And really just because I love this picture and these ridiculously happy babies SO, SO much.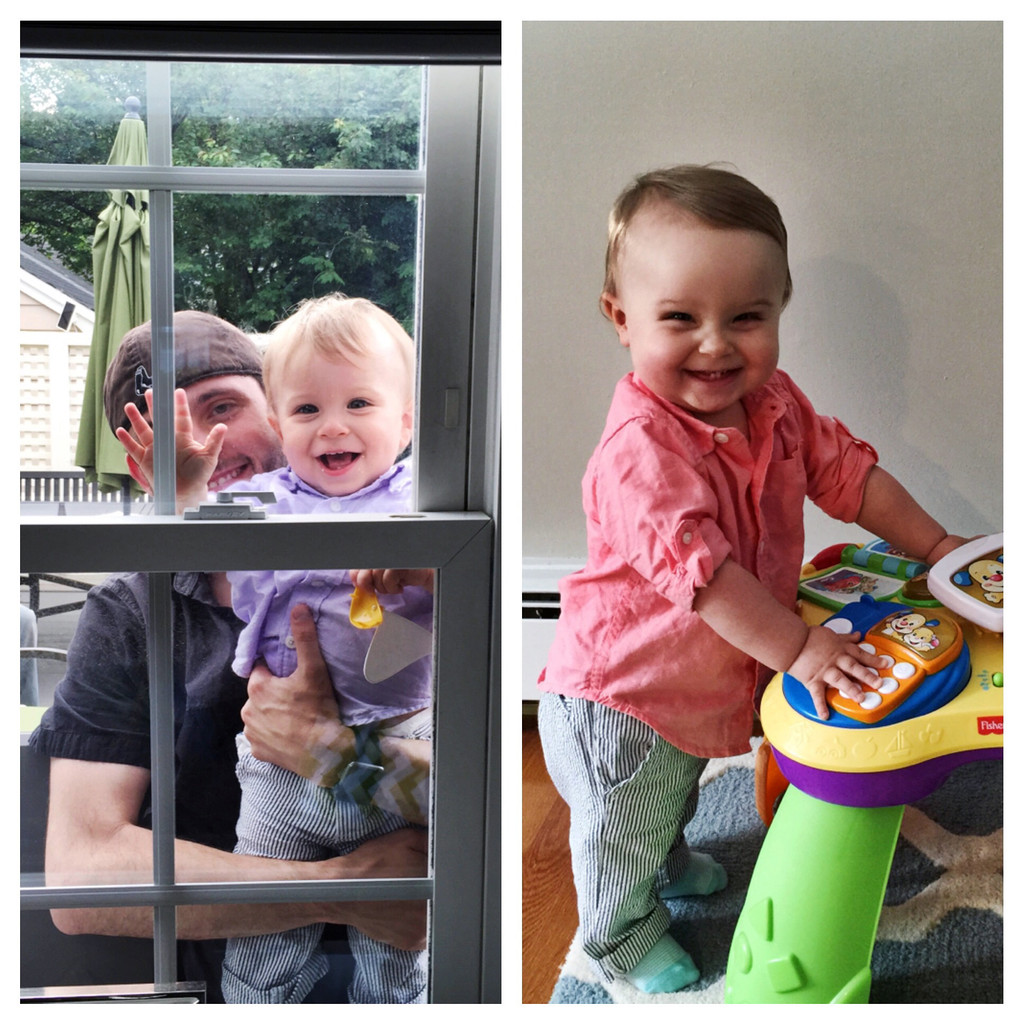 New china cabinet:
This was definitely the most difficult purchase we made for our home so far! We knew we wanted a china cabinet for our dining room, but we hated pretty much everything out there. So many china cabinets look so old-fashioned and dark. Or if they're lighter wood, they're super country home looking. We wanted a more modern take on a china cabinet and after a long hunt, we finally found pretty much exactly what we were looking for at Ballard Designs: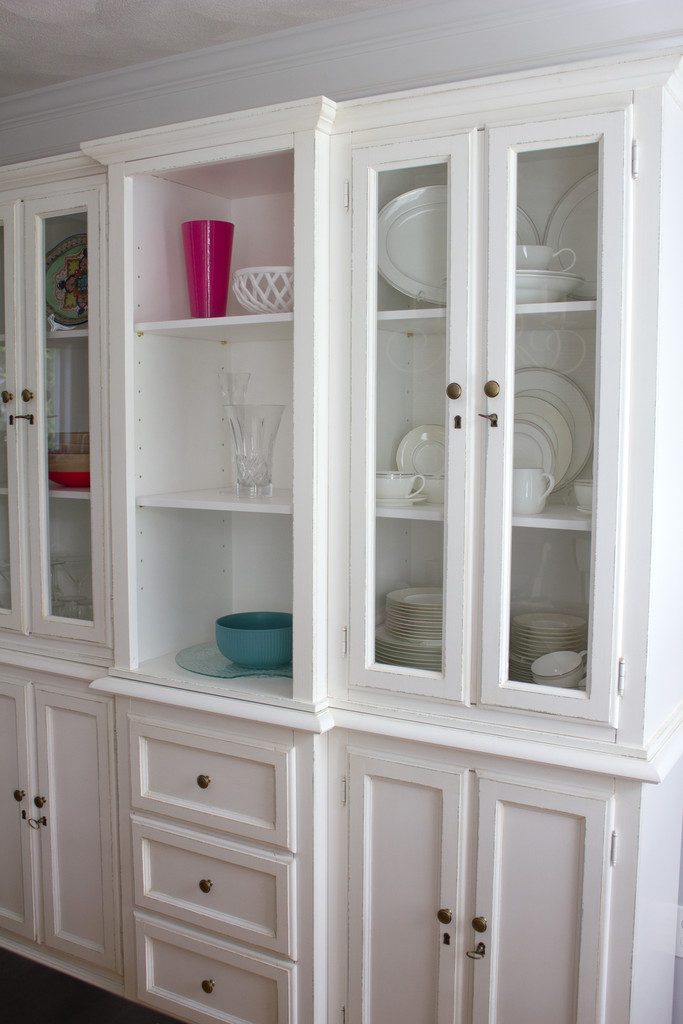 Seriously my dream come true. It's white, but with a teal-ish color underneath. The best part is, the teal color matches our light fixtures and kitchen seat cushions. Actually, no, the best part is bringing all our china up from the basement and having even more storage for all my kitchen stuff! Also, I'm pretty sure it makes me really, really old that I'm getting this excited about a china cabinet. But I'm totally OK with that. My mom came over to help me set it up because I realized I have no idea how to display anything in a china cabinet. I'm so thrilled with it.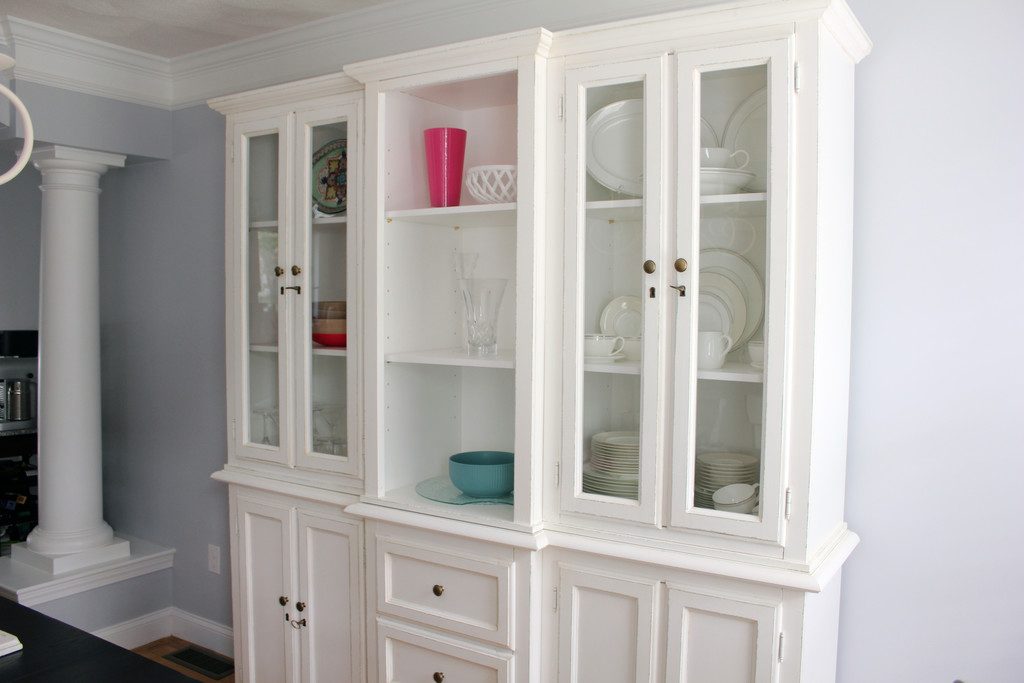 Lobster rolls all summer long:
One of my goals pretty much every summer is to eat as many lobster rolls as possible. Being in New England, it's simply a shame not to! Chris and I headed to Barnacle Billy's in Ogunquit, Maine, a couple weeks ago for a mini getaway and had a glorious day.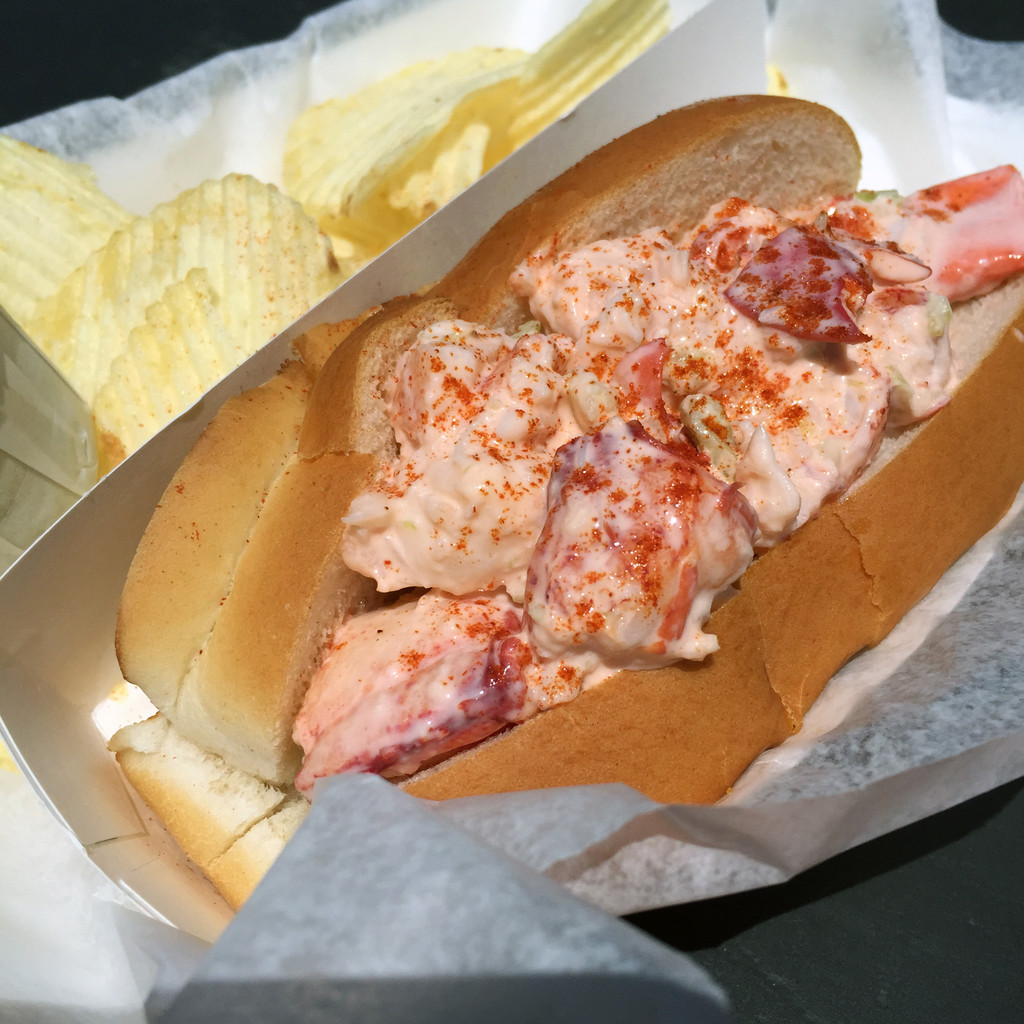 As we were eating lunch on the deck, who should pull up on the dock below, but George H.W. Bush! He, Barbara Bush and their family (plus about a thousand secret service men) ended up eating lunch right next to us.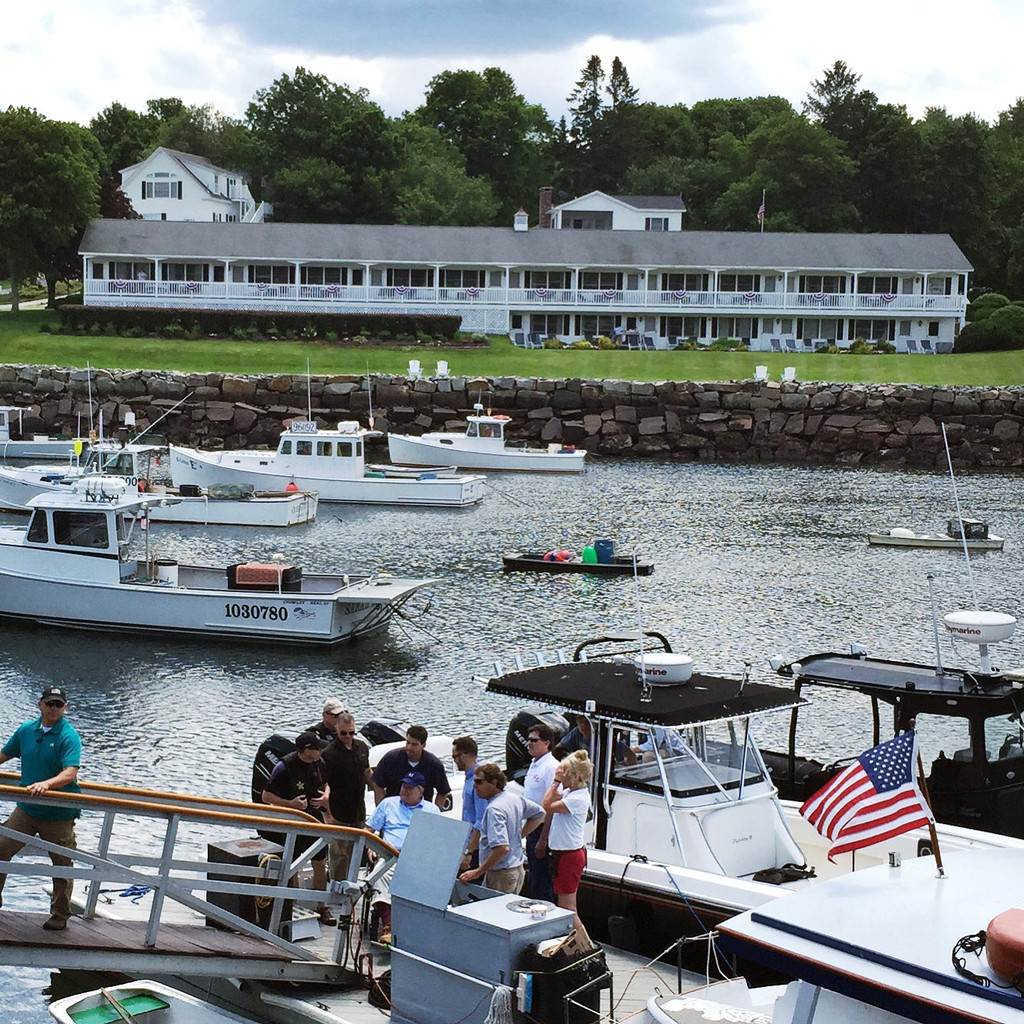 My family used to vacation in Ogunquit every single summer and it still just feels so relaxing and magical to me. I'm so happy that Chris has fallen in love with it just as much as me and we try to make multiple trips every year.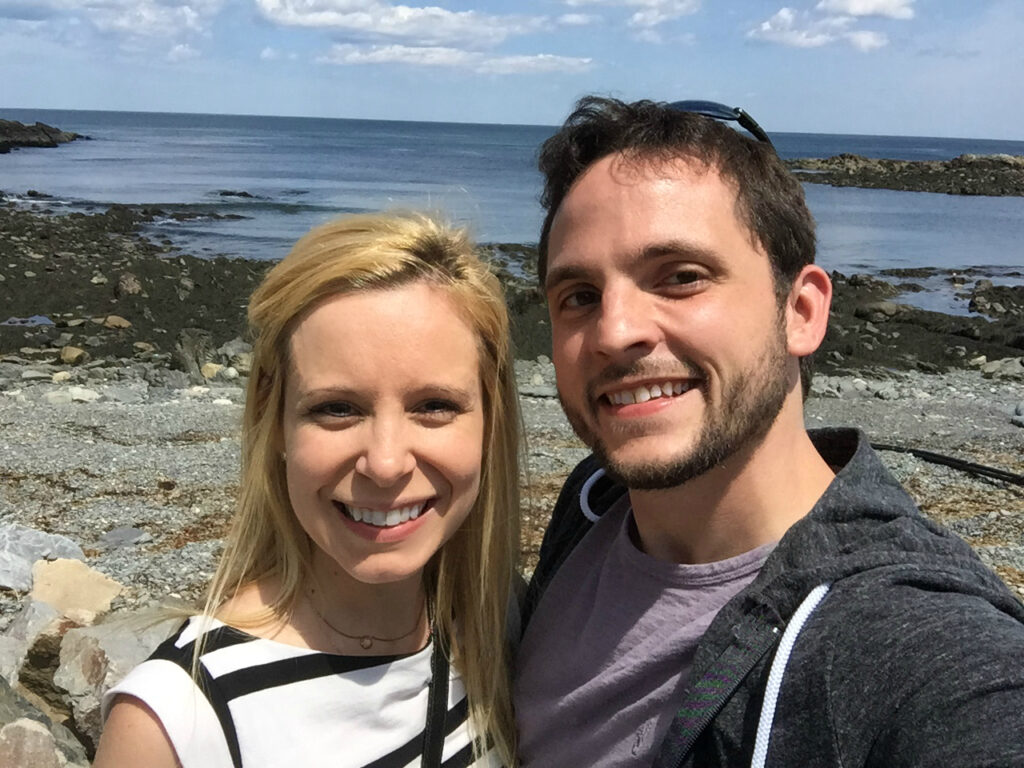 What a perfect day! Plus, the Crate and Barrel outlet is on the way home, so…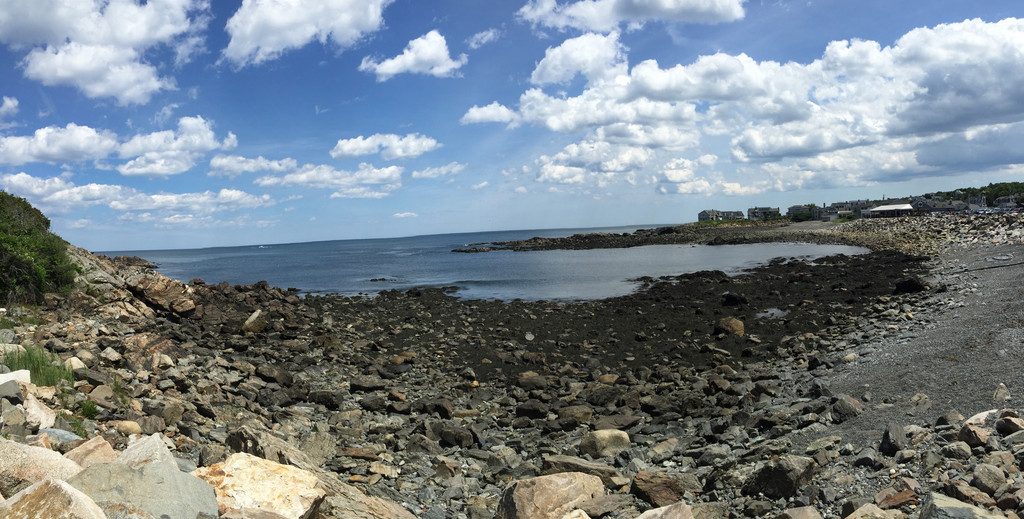 And the other night, we went to my parents' house, where they made us a fantastic dinner involving more lobster rolls. It was heaven! So far, this summer is off to a good start 🙂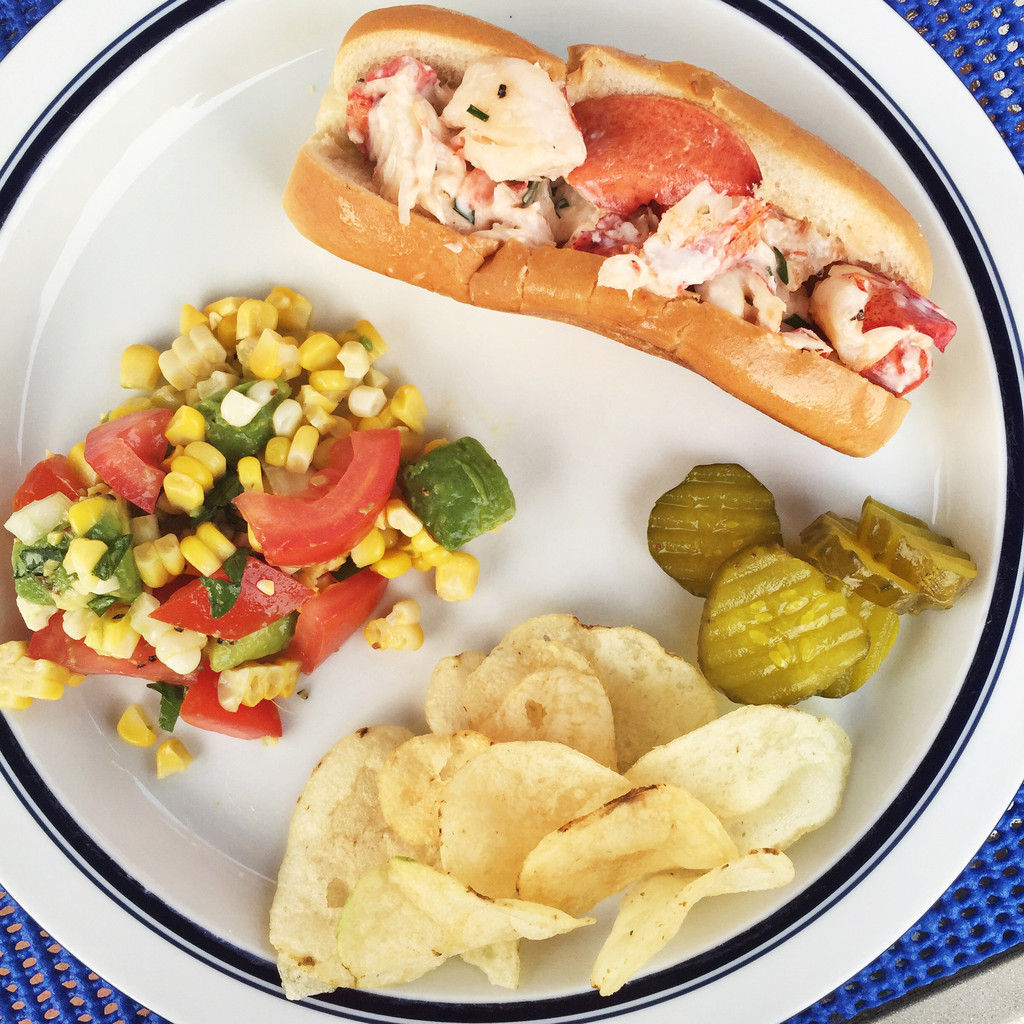 Dogfish Head Brats:
Did you know these existed? I didn't either until I finally went to Wegman's and discovered a million amazing things (and SO many varieties of kale!). Midas Touch is one of my favorite Dogfish Head beers and these brats are absolutely perfect for grilling up on a lazy summer night. Highly recommended!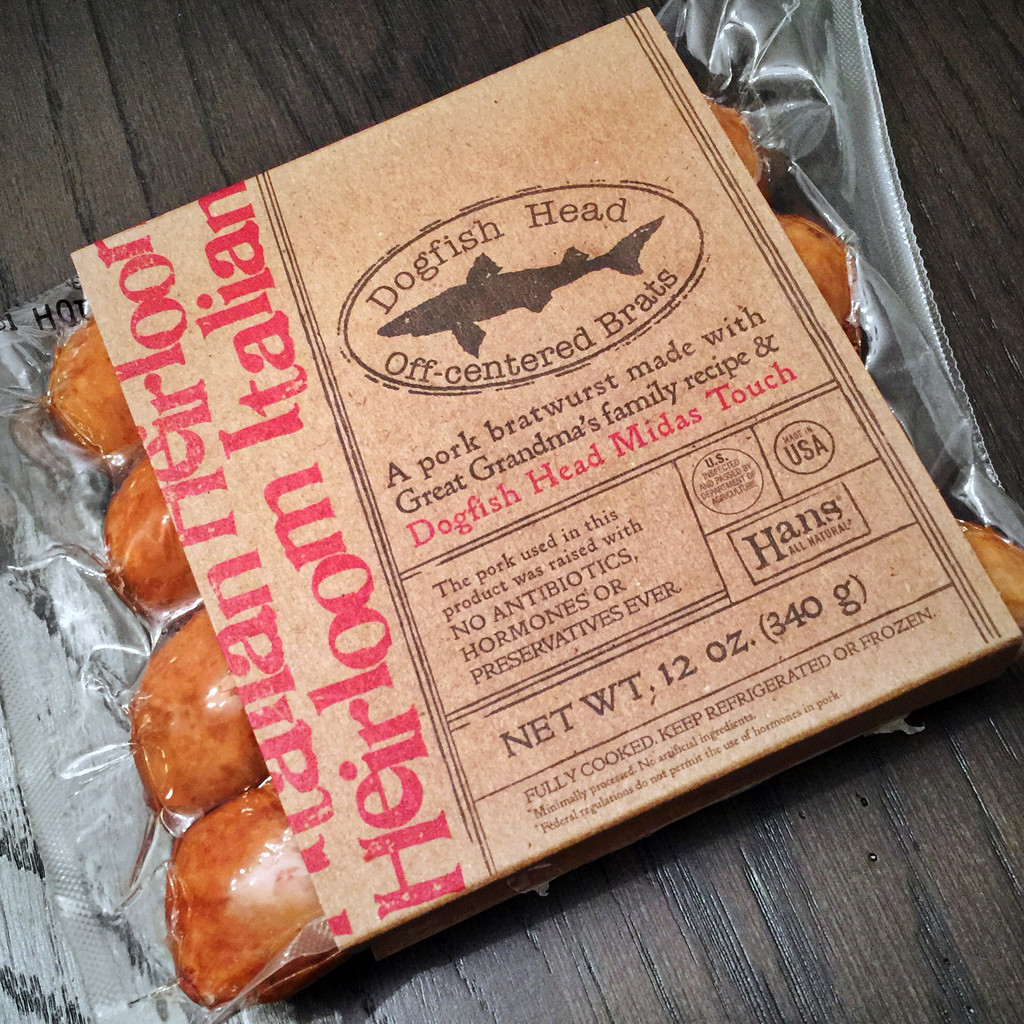 Settlers of Catan:
So, my brother-in-law is a big fan of this game and is always, always asking us to play with him. We always resist, but the other night we spent many hours playing, way past my bedtime. I thought it was just some weird game he had discovered, but have since discovered it's a hugely popular game and almost everyone I talk to says "I love that game!" when it comes up. I'm pretty horrible at it, but it's entertaining and a fun way to spend time with friends (am I sounding super old and lame again?? I don't care. You can drink wine while you play!).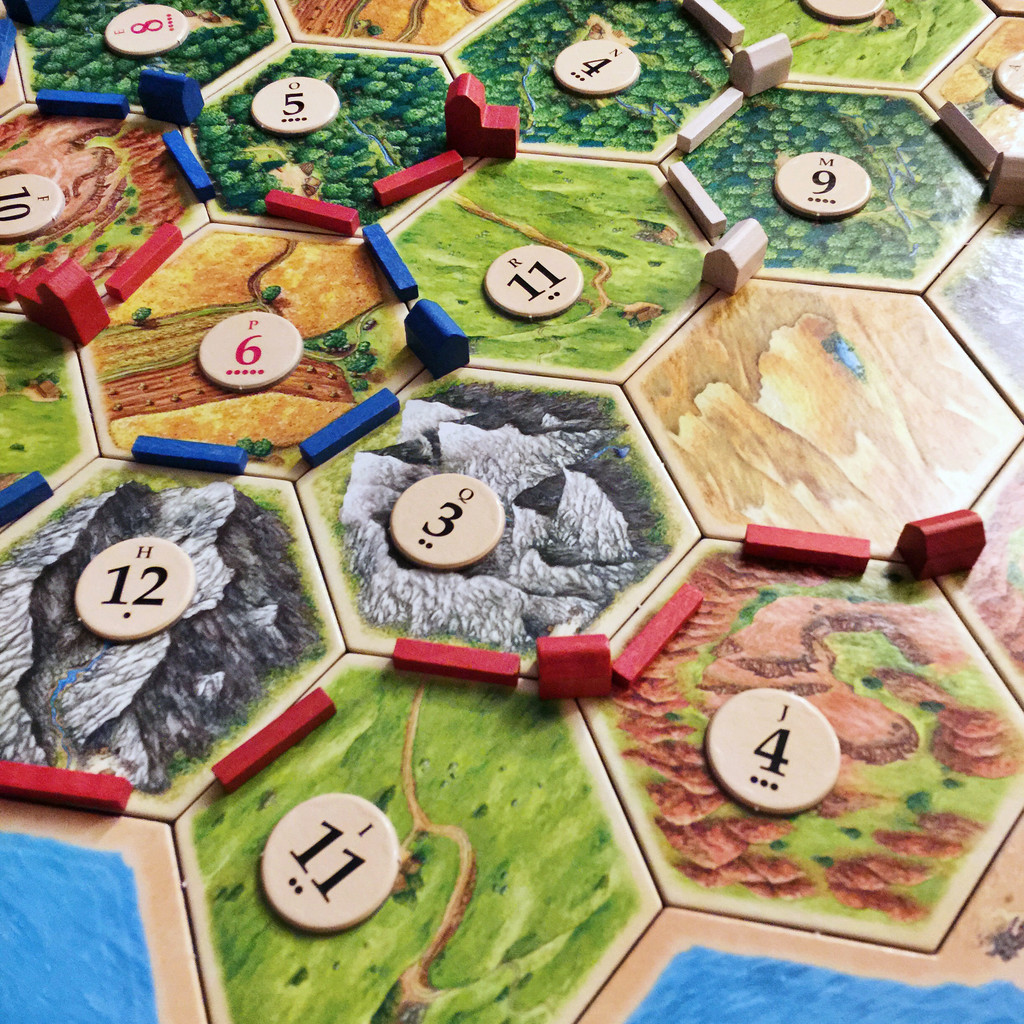 New Ball Mason Jars and Can-It-Forward Day:
Ball is holding their Can-It-Forward Day again this year! On August 1, they'll be celebrating the joys of fresh preserving in a live online broadcast. They sent me some of their new products and I'm obsessed with all the color.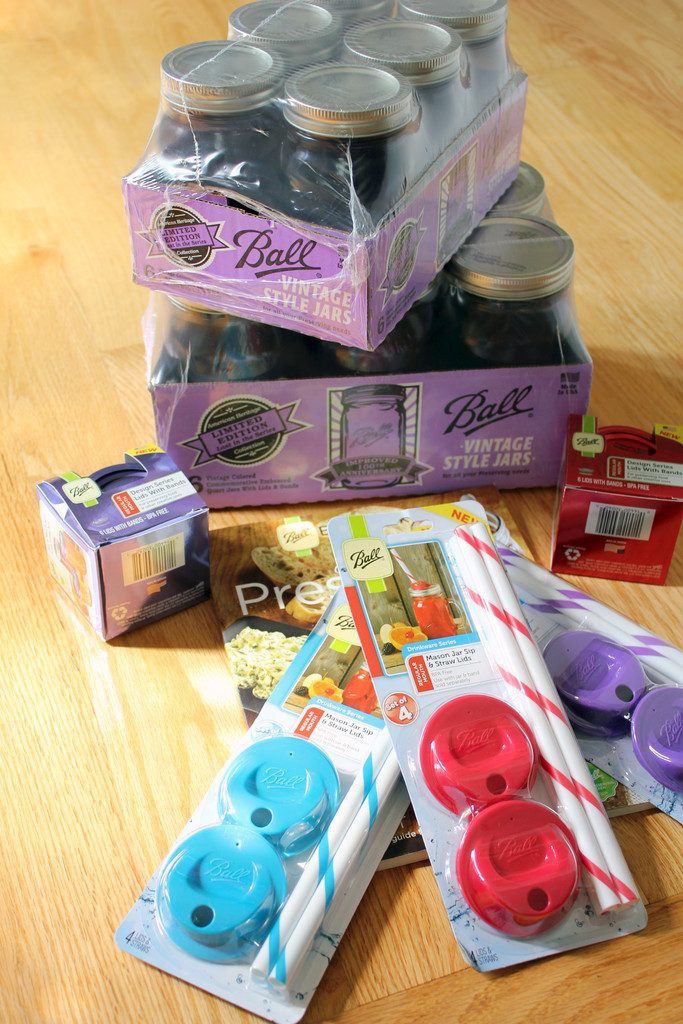 I drink SO much more water throughout the day when I'm drinking it out of this purple mason jar with super fun top and straw. I know it's all psychological, but hey, whatever works! I can't wait to actually get some canning done this year, too. I'm patiently waiting for our habanero and jalapeño plants to grow, so I can make some fun jams.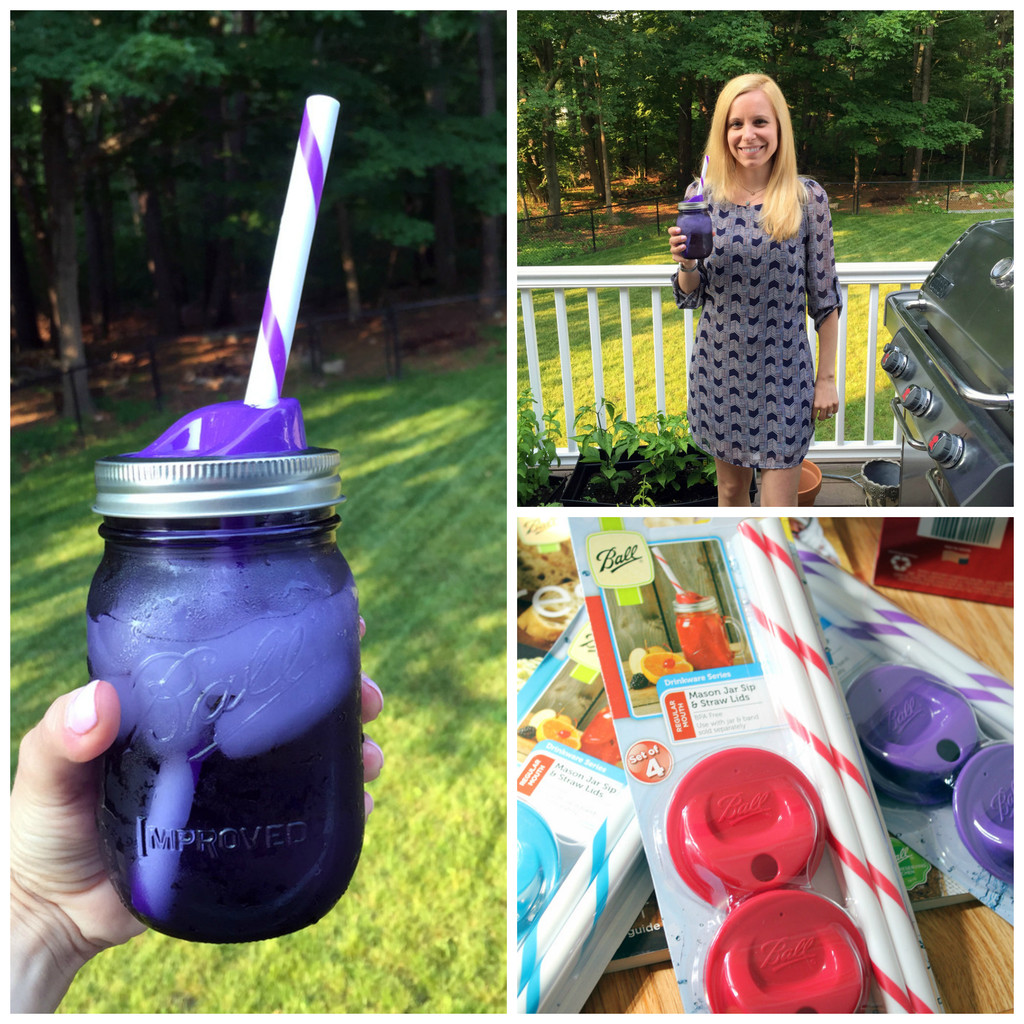 Summer Berries:
Blueberries and raspberries are two of my all-time favorite foods, so I am a very happy girl right now. That's all.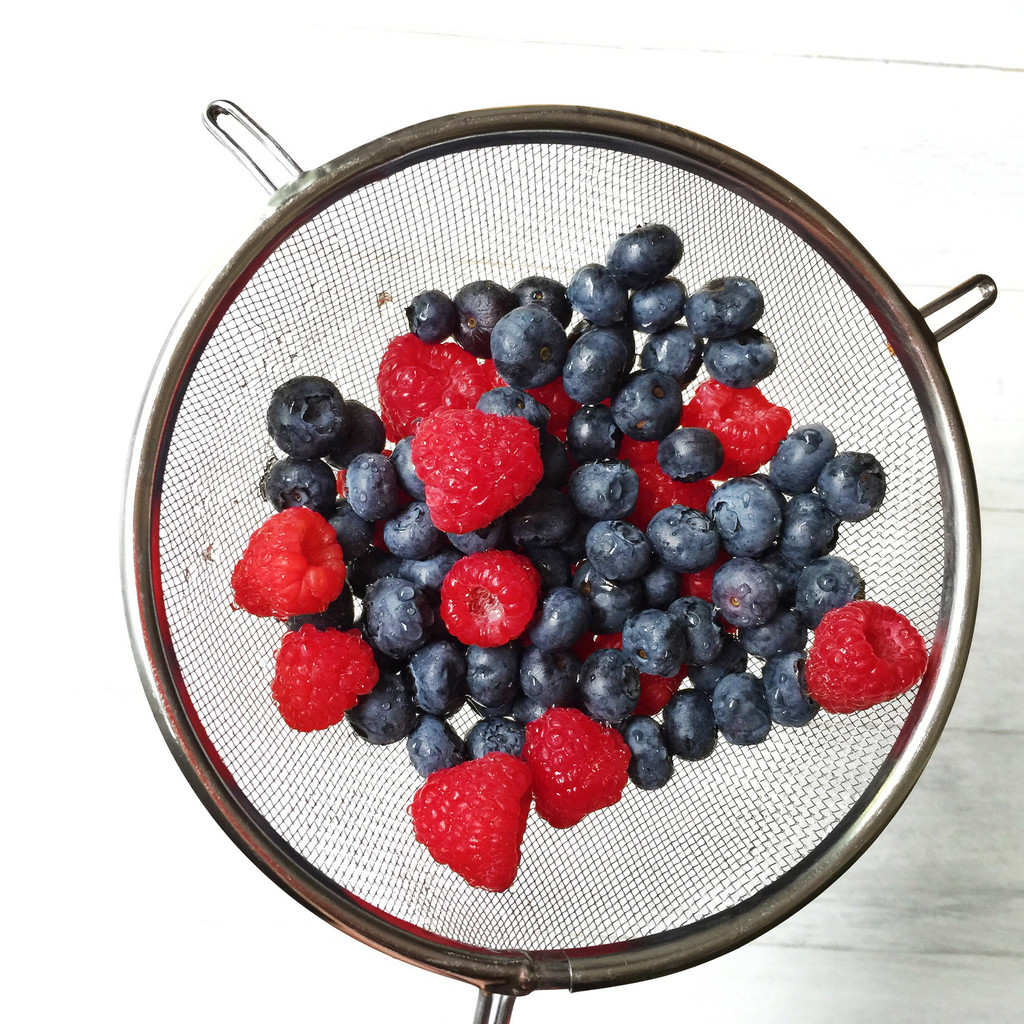 I hope you're all having wonderful weeks and great starts to your summer! It's going by a tad too fast for me so far, but I'm trying to enjoy every moment and every second of heat before it's over. I have a lot more fun summer recipes planned, so stay tuned! I also have lots to look forward to, like a dear friend's wedding this weekend, lots of visits from relatives, and hopefully more BBQs and friend time on our deck. Feel free to follow me on Instagram if you want more updates like these!
What's your favorite thing about summer so far?