And finally, it was party night!! After 2 amazing years of blogging together, we decided we wanted to celebrate with all our friends, family, and closest blog friends. It's crazy how many fabulous people we've met in the past 2 years; all because of blogging!
The party was at Venom Lounge at Rattesnake Bar & Grill and Chef Brian Poe (@Poes_Kitchen) created a super amazing menu for us. The food was raved about non-stop all night long, the atmosphere was perfect, and the staff at Rattlesnake couldn't have been nicer helping make our night the best it could be!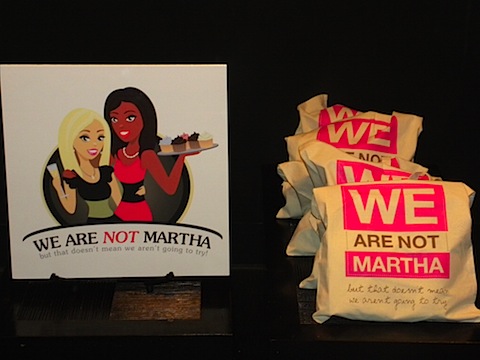 The setup was absolutely perfect and we had a lovely little corner for all our swag and the cake!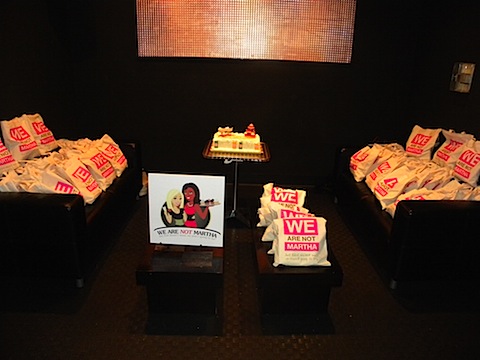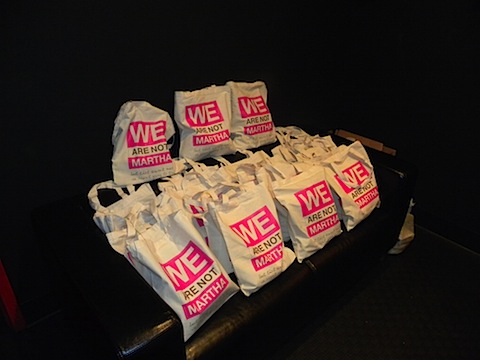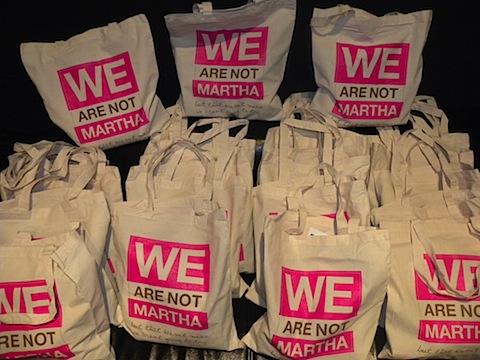 The cake was made by my mom's friend, Michael. She told him to check out our website and do whatever he wanted. We couldn't get over how beautiful (and perfect) it was, right down to the little mini cupcakes (which were made from pure chocolate fudge).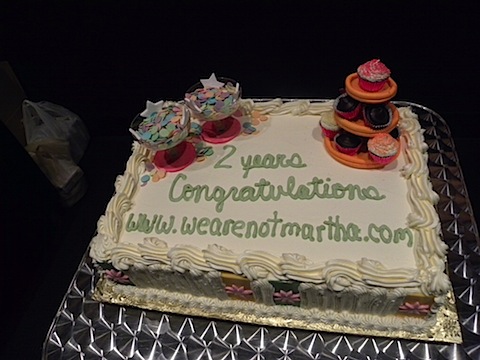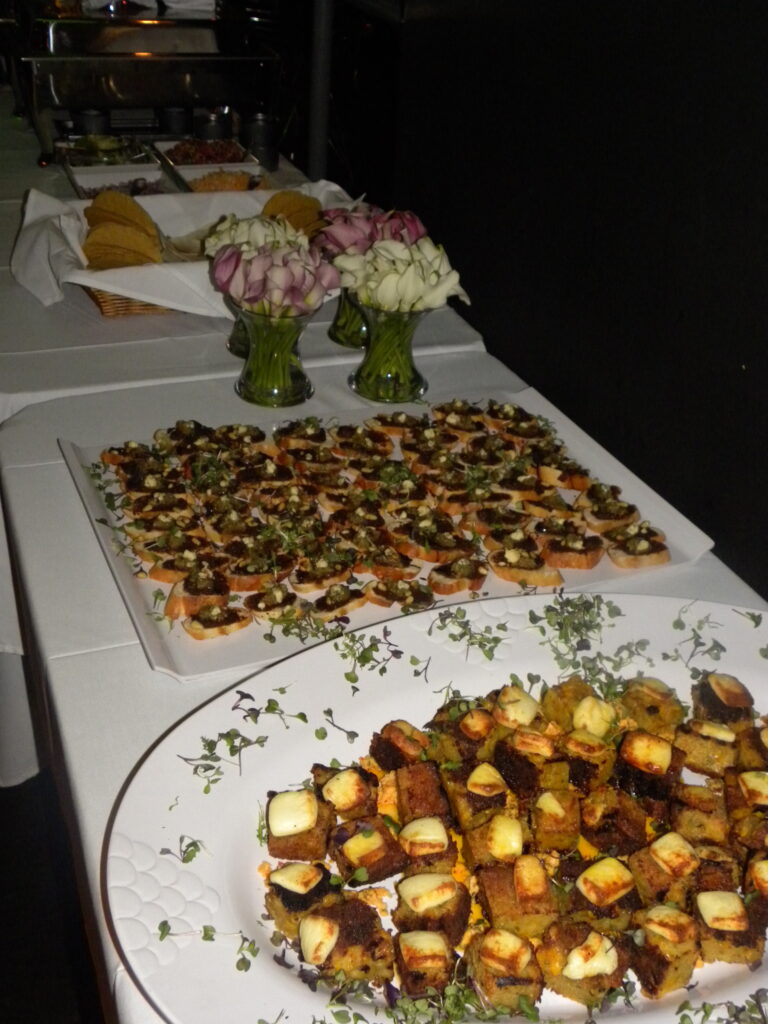 If you haven't tried the grilled cornbread with hatch chiles, Guadalajara butter & queso fresco at Rattlesnake, you need to go and try it now, it's one of our favorite menu items! There were actually "fights" going on before the party even started about who was going to "hog" the cornbread plate for the whole night! Will not say who, but you two know who you are! 😉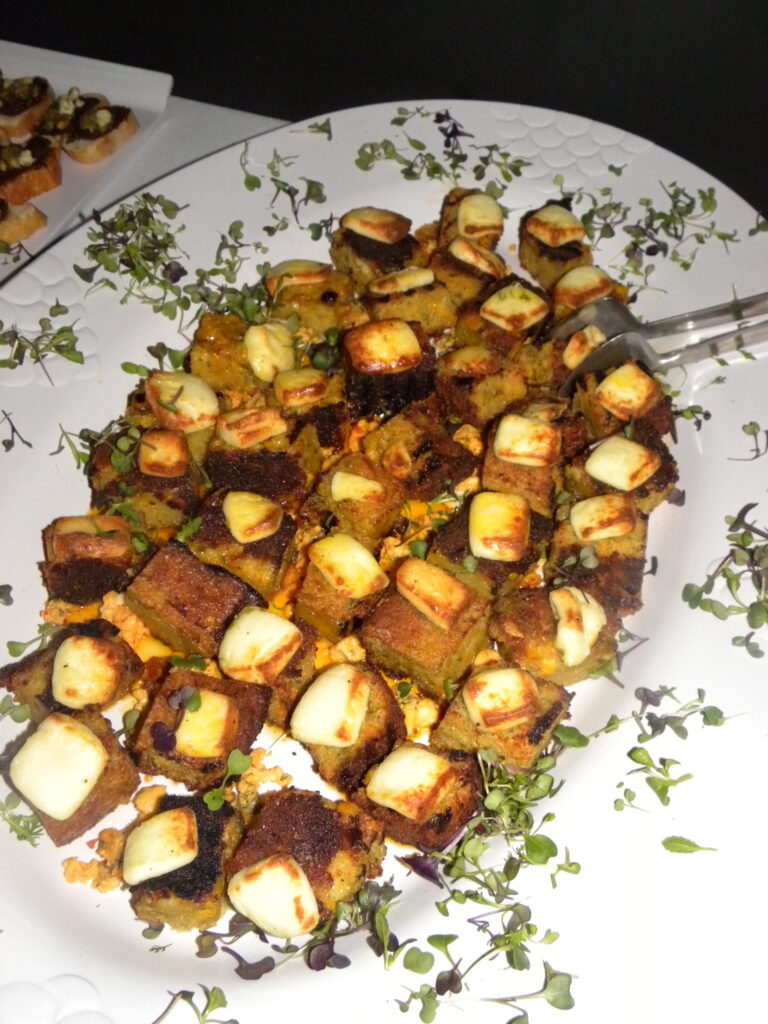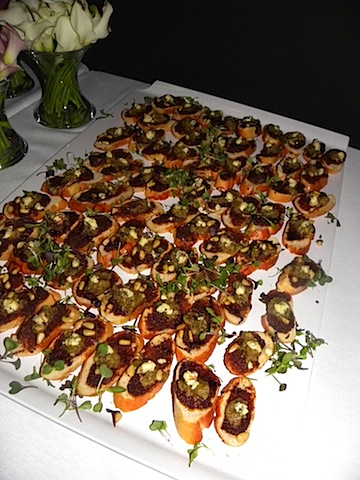 The taco bar! This was a huge hit and the tacos were absolutely delicious.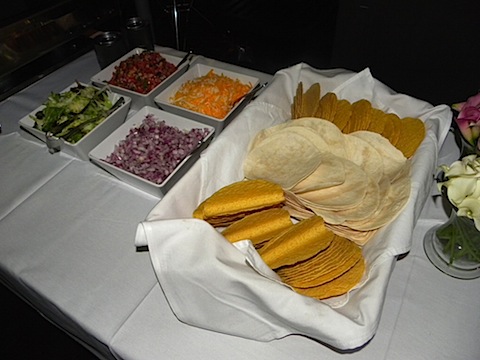 Katie had beautiful calla lilies from Winston's delivered to the venue that really brightened up the room for a pretty little touch. Thank you so much Kate; one of our oldest friends 🙂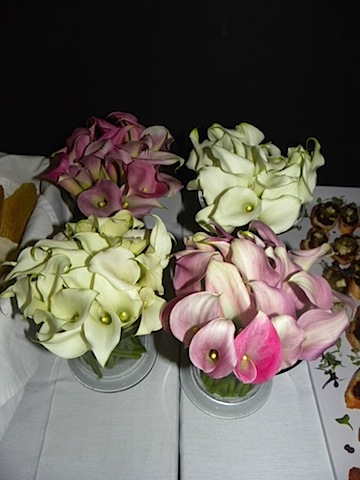 And now for the party pictures!!! Get ready, because there are LOTS of them.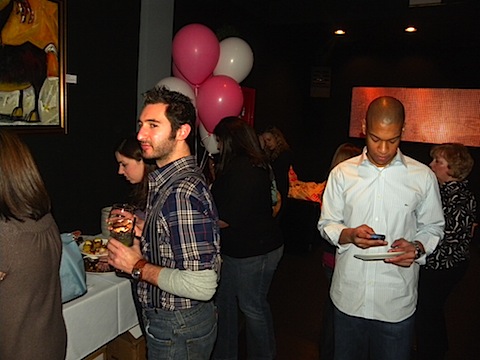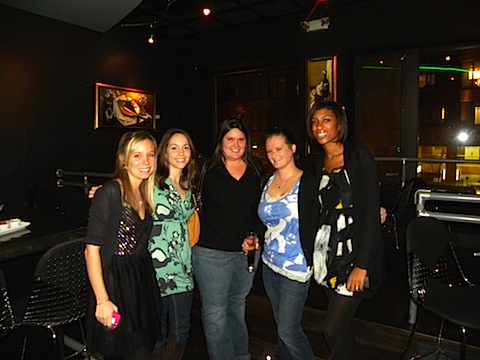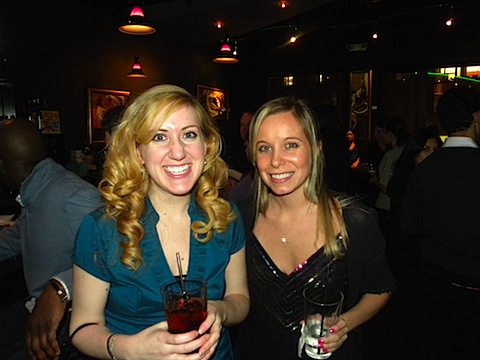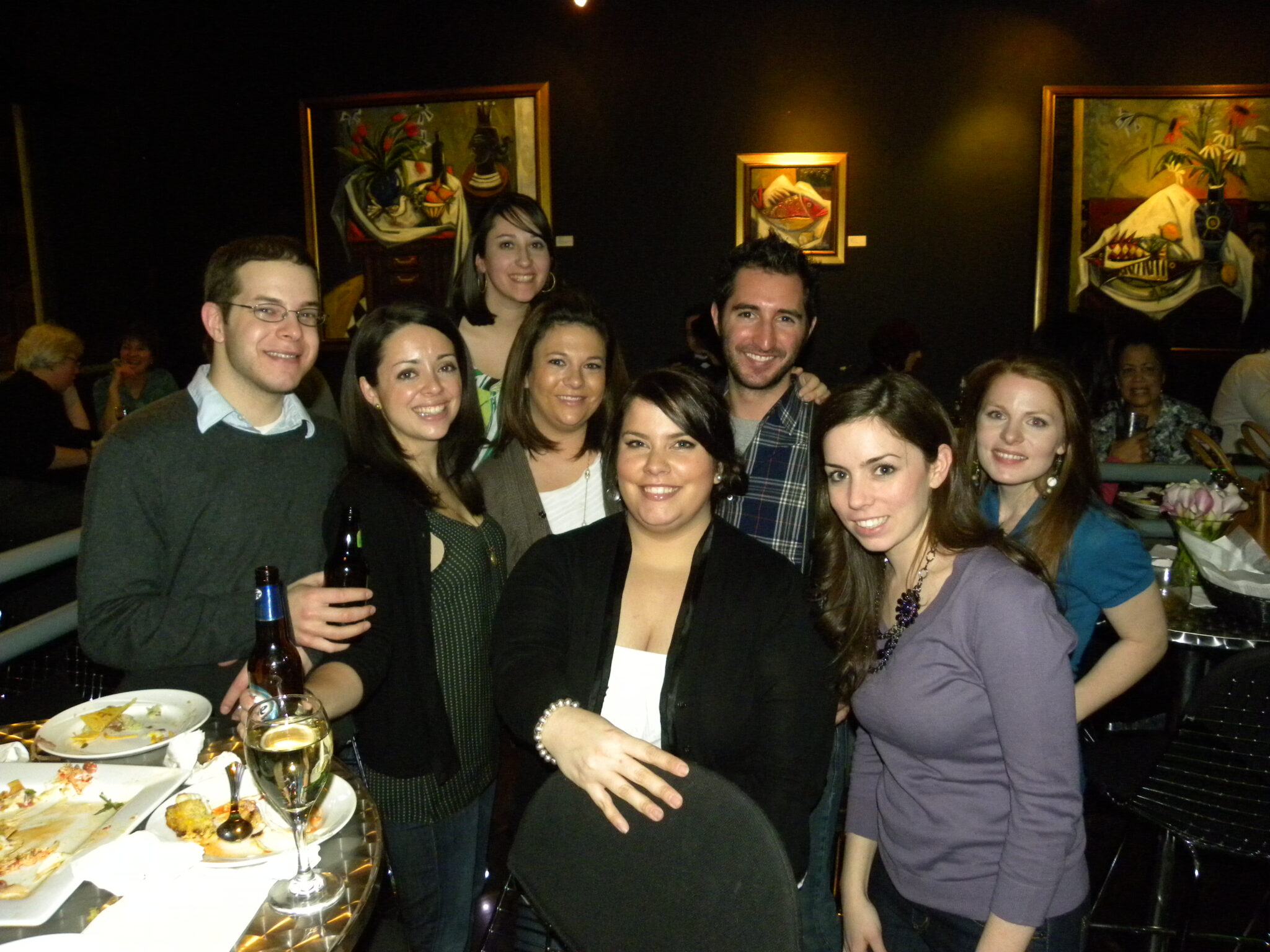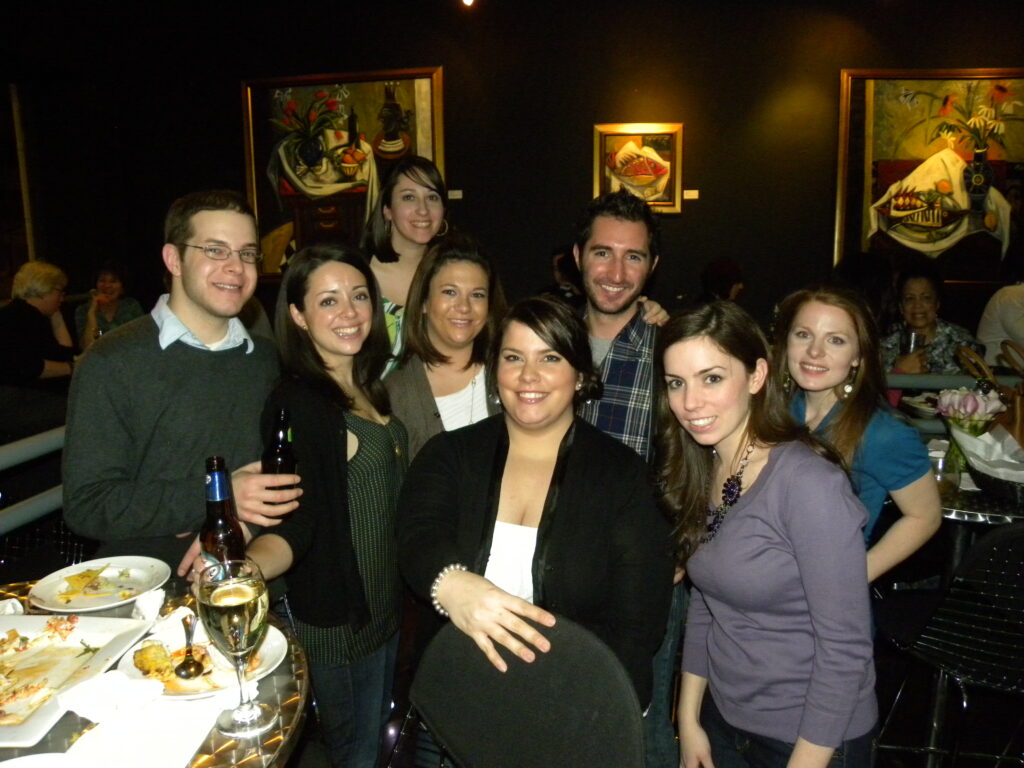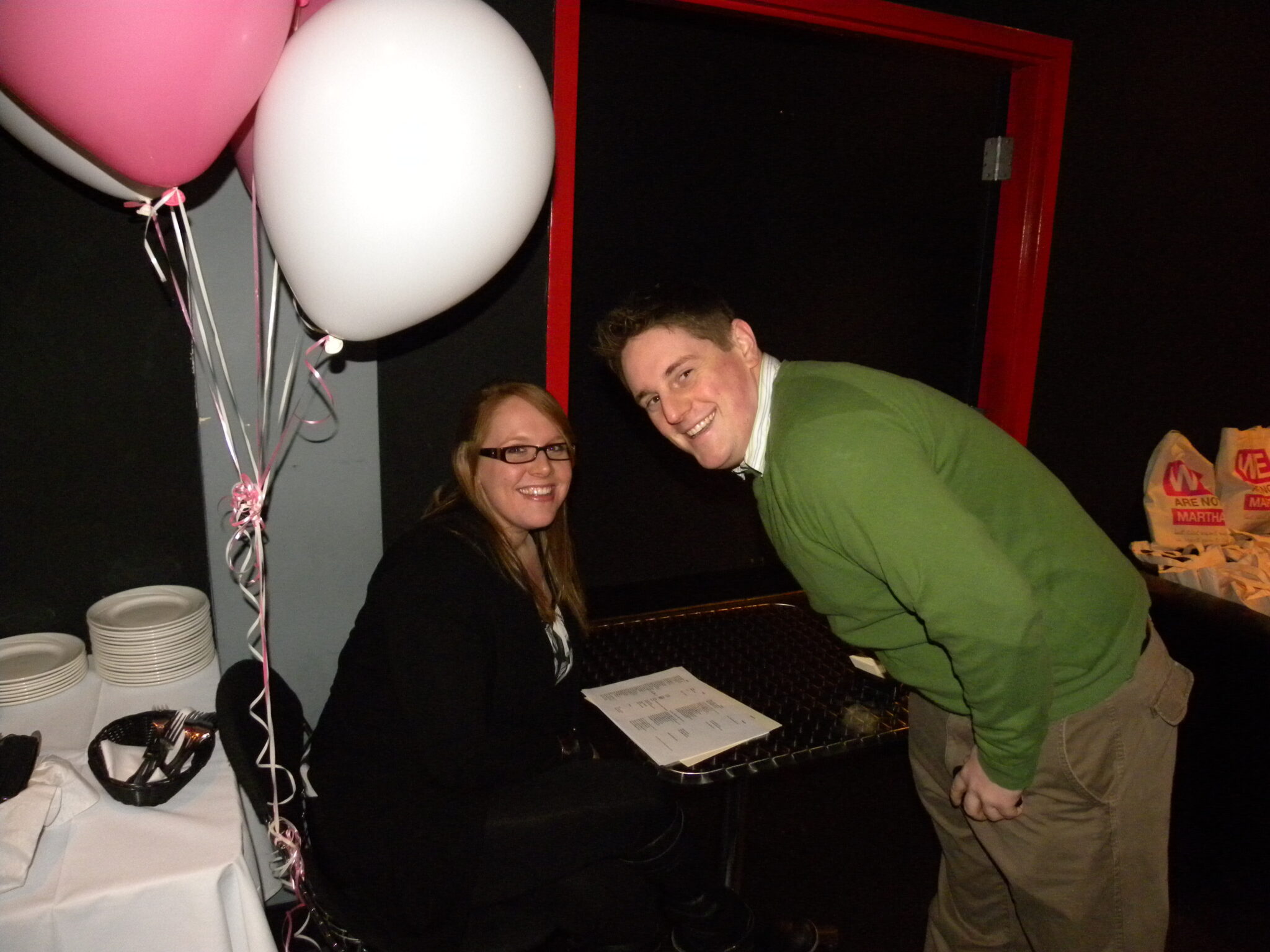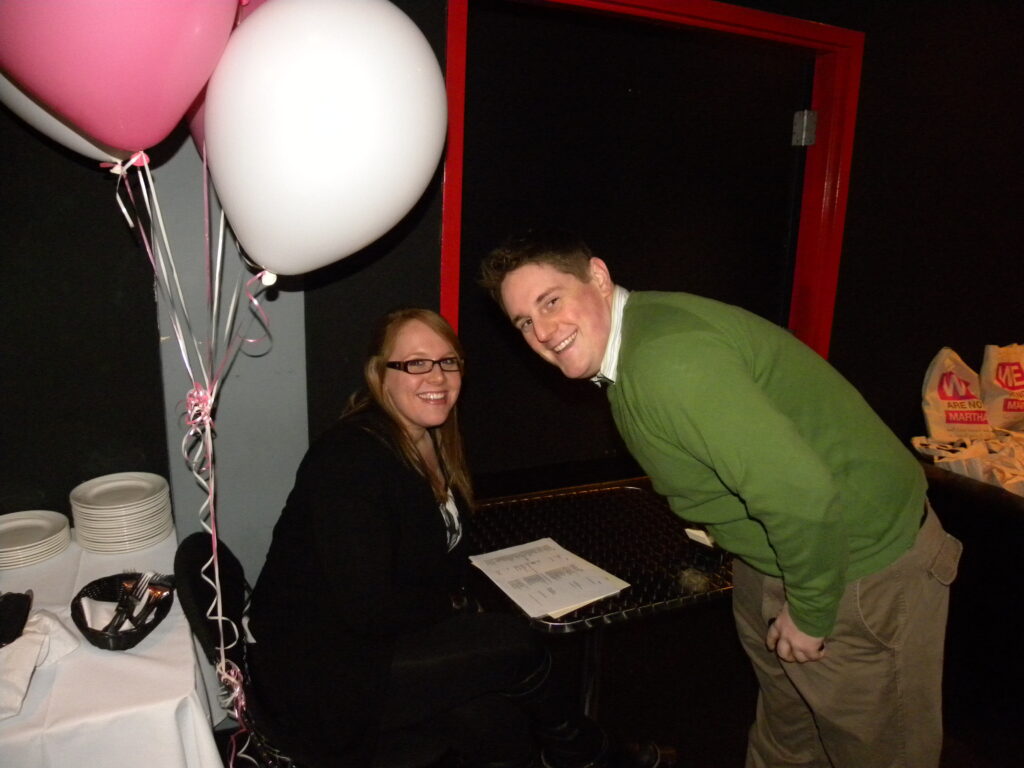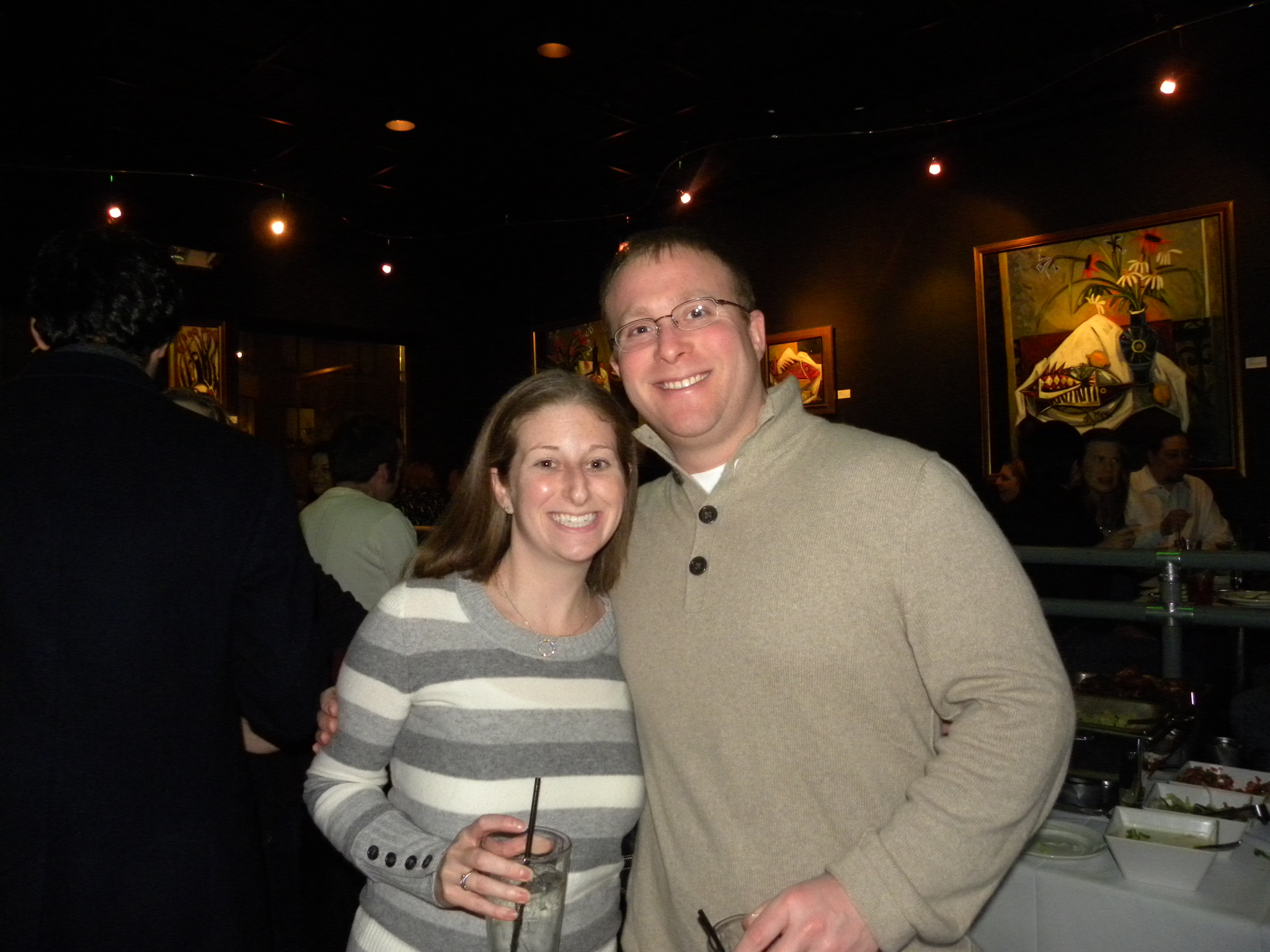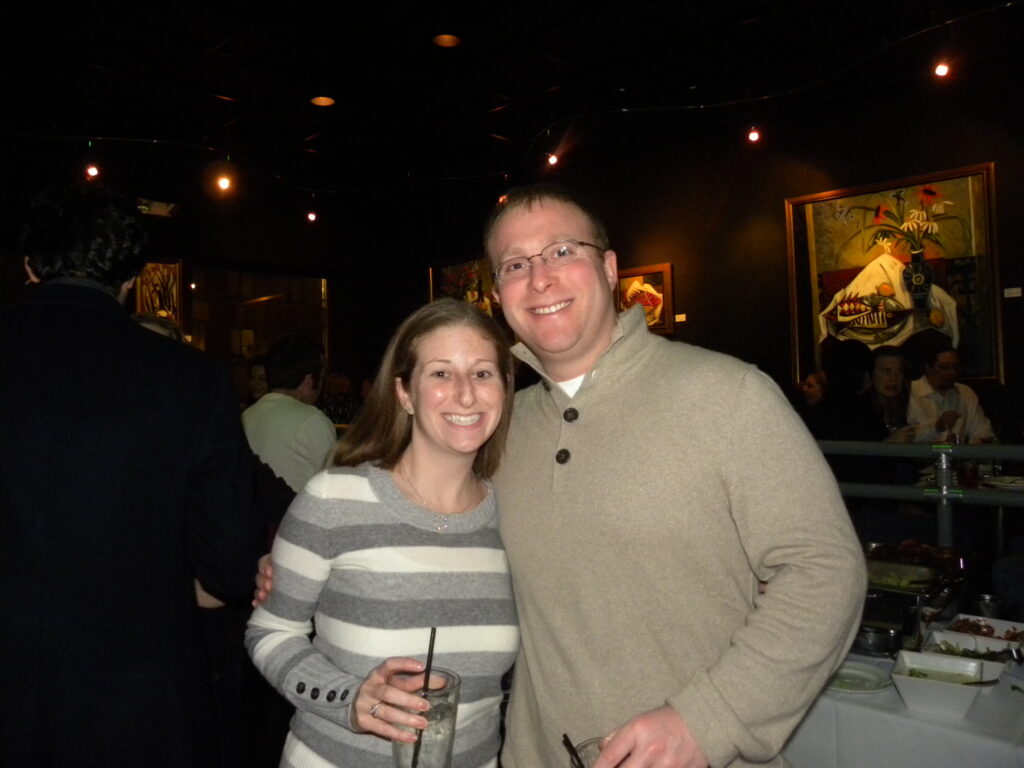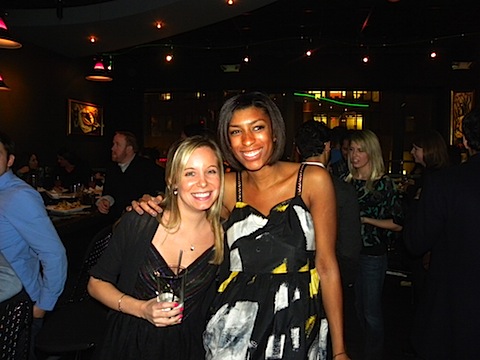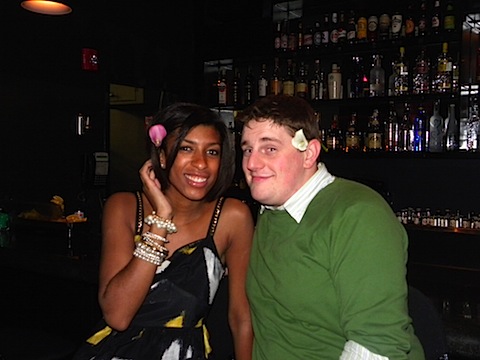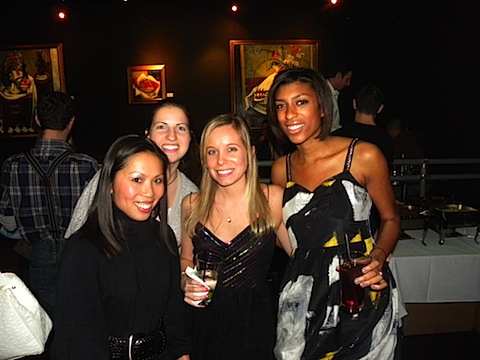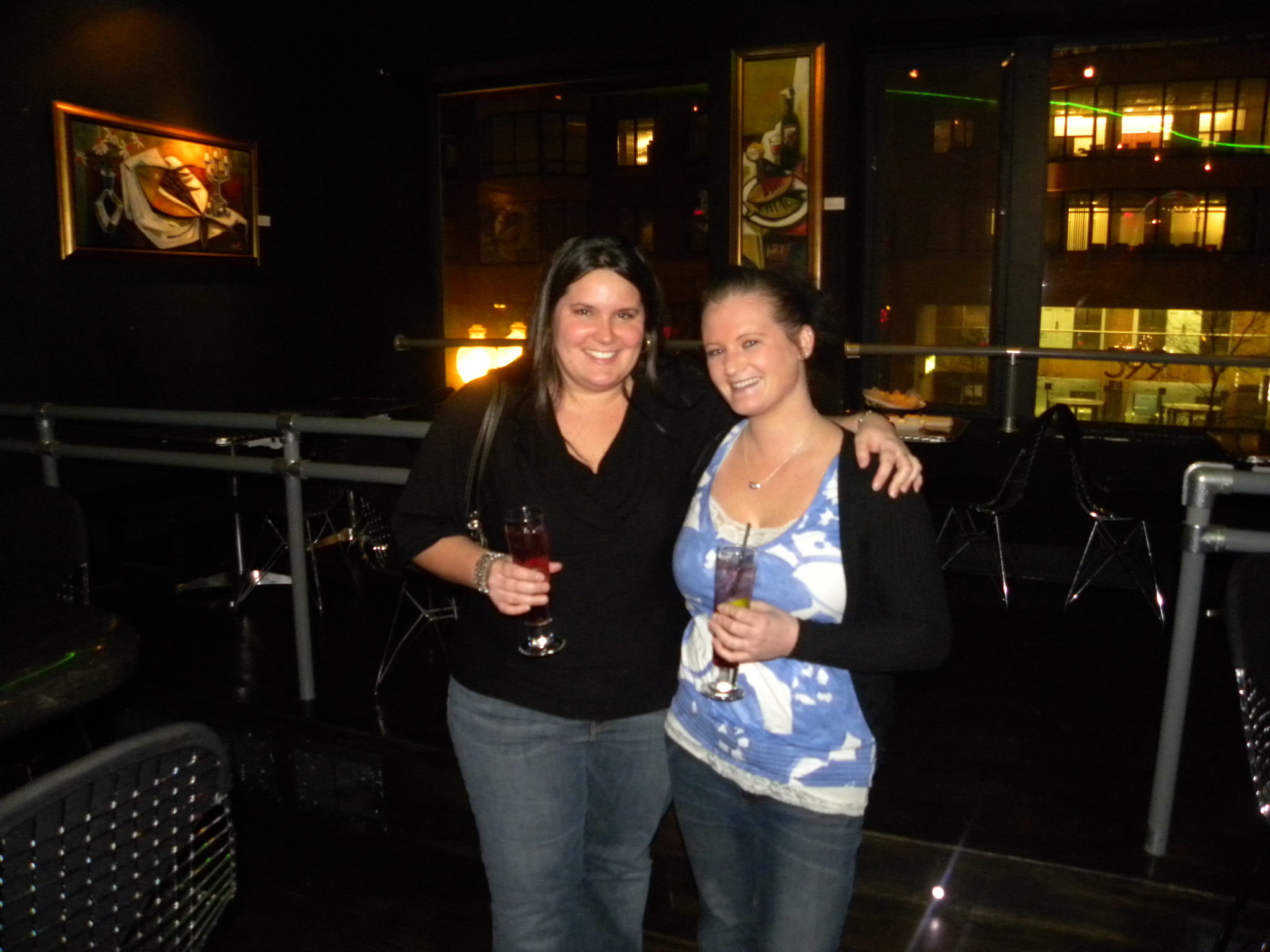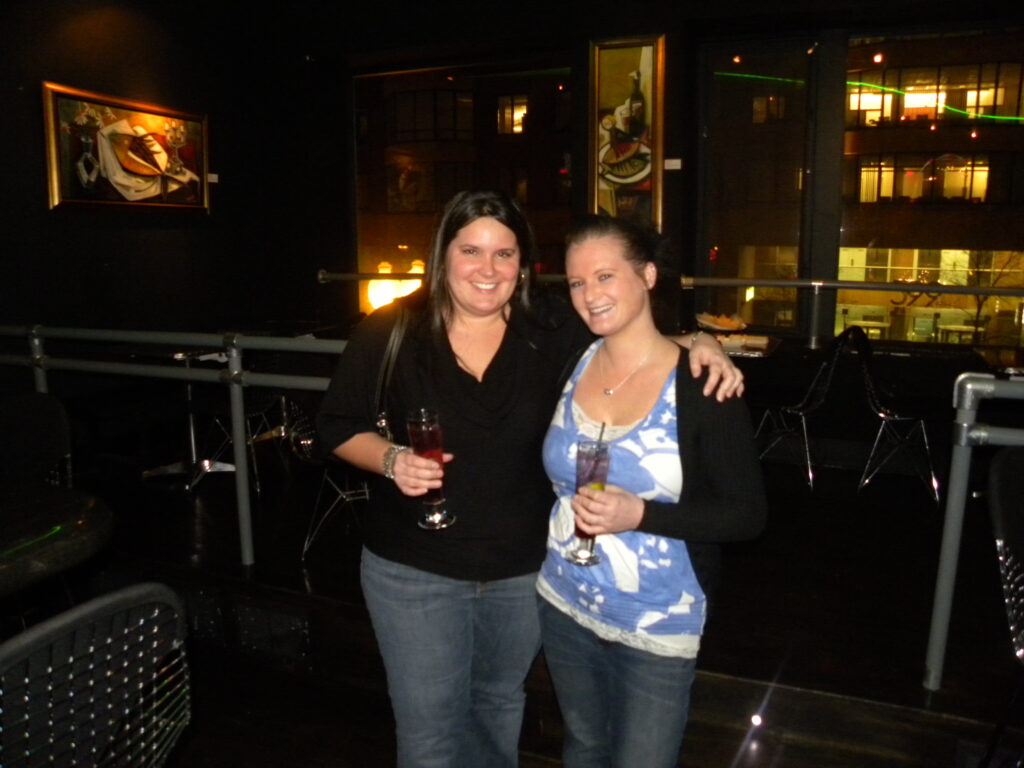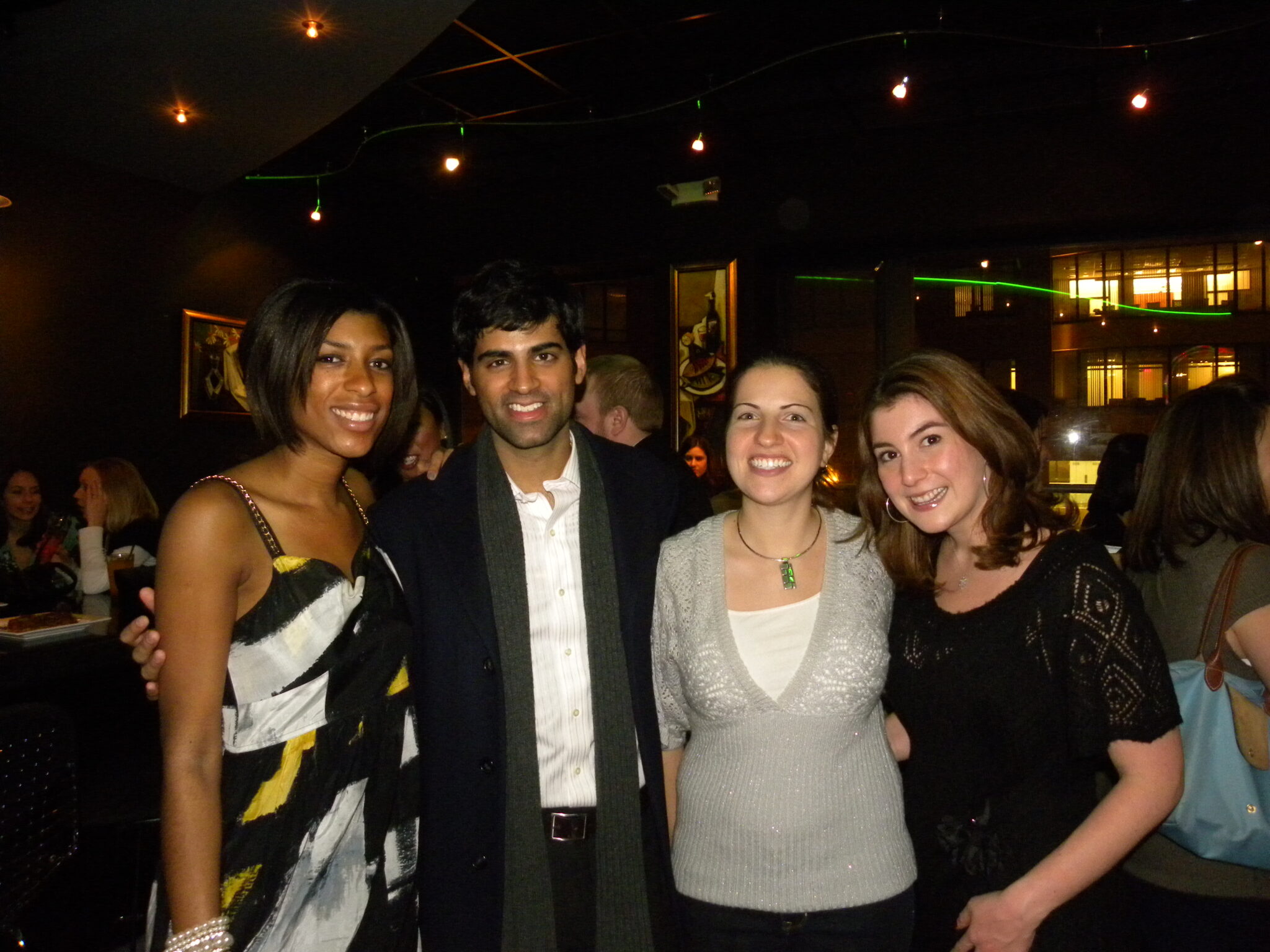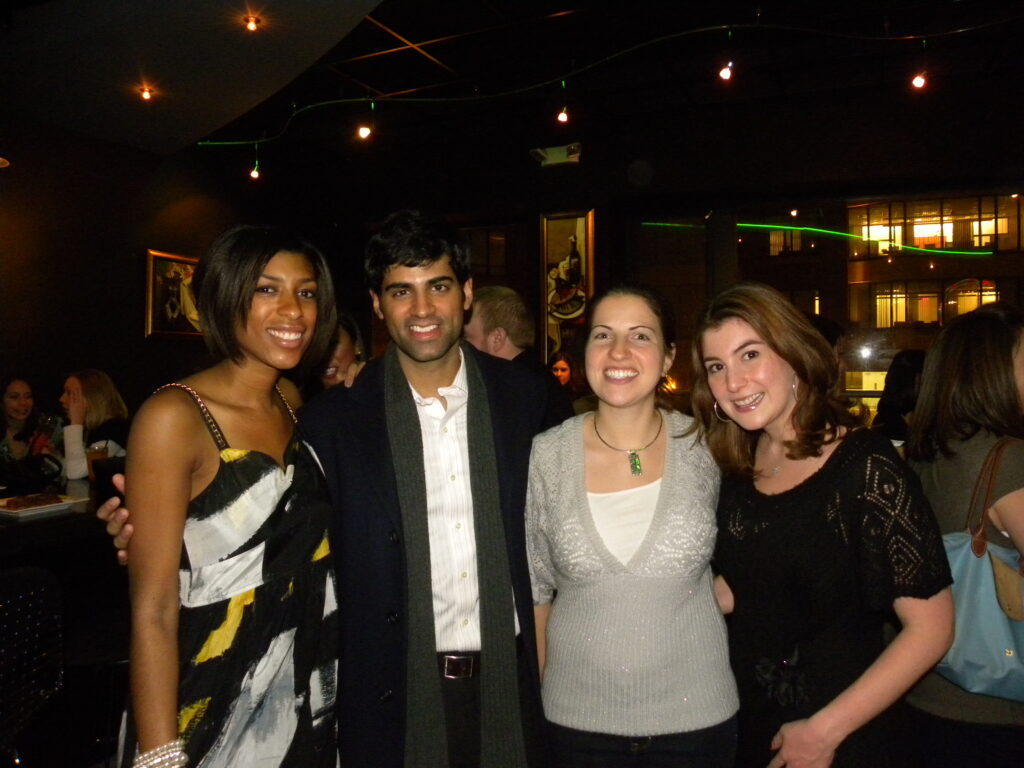 Cutting the cake was a bit hilarious as it felt like a wedding. We contemplated feeding each other cake, but refrained.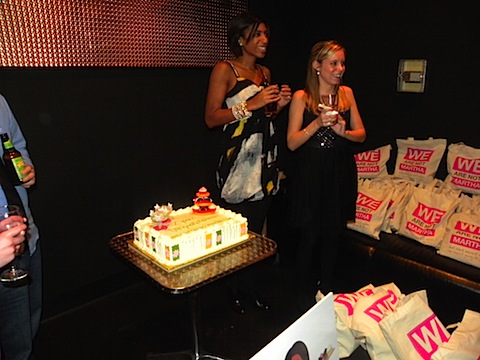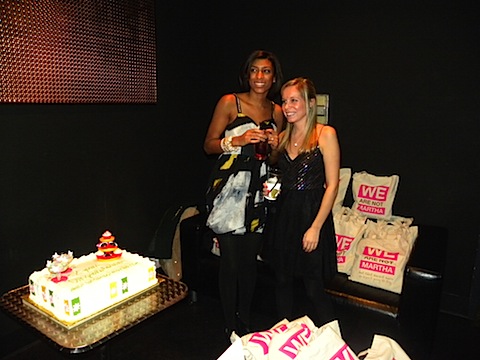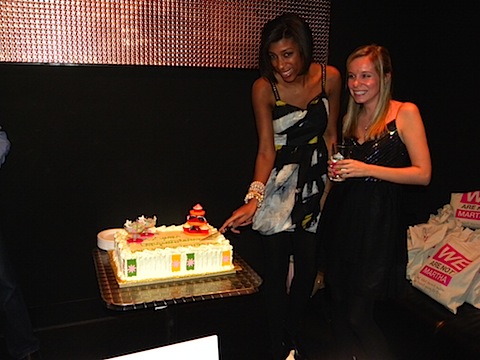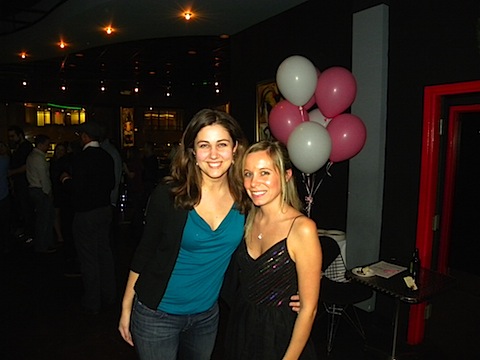 Pimping the WANM sign!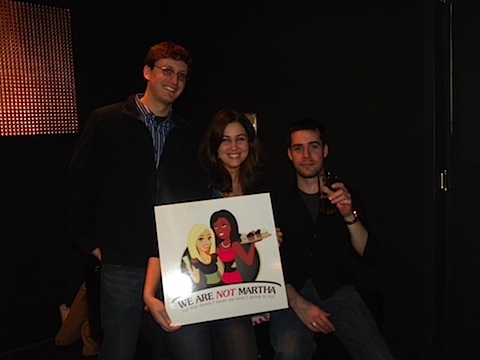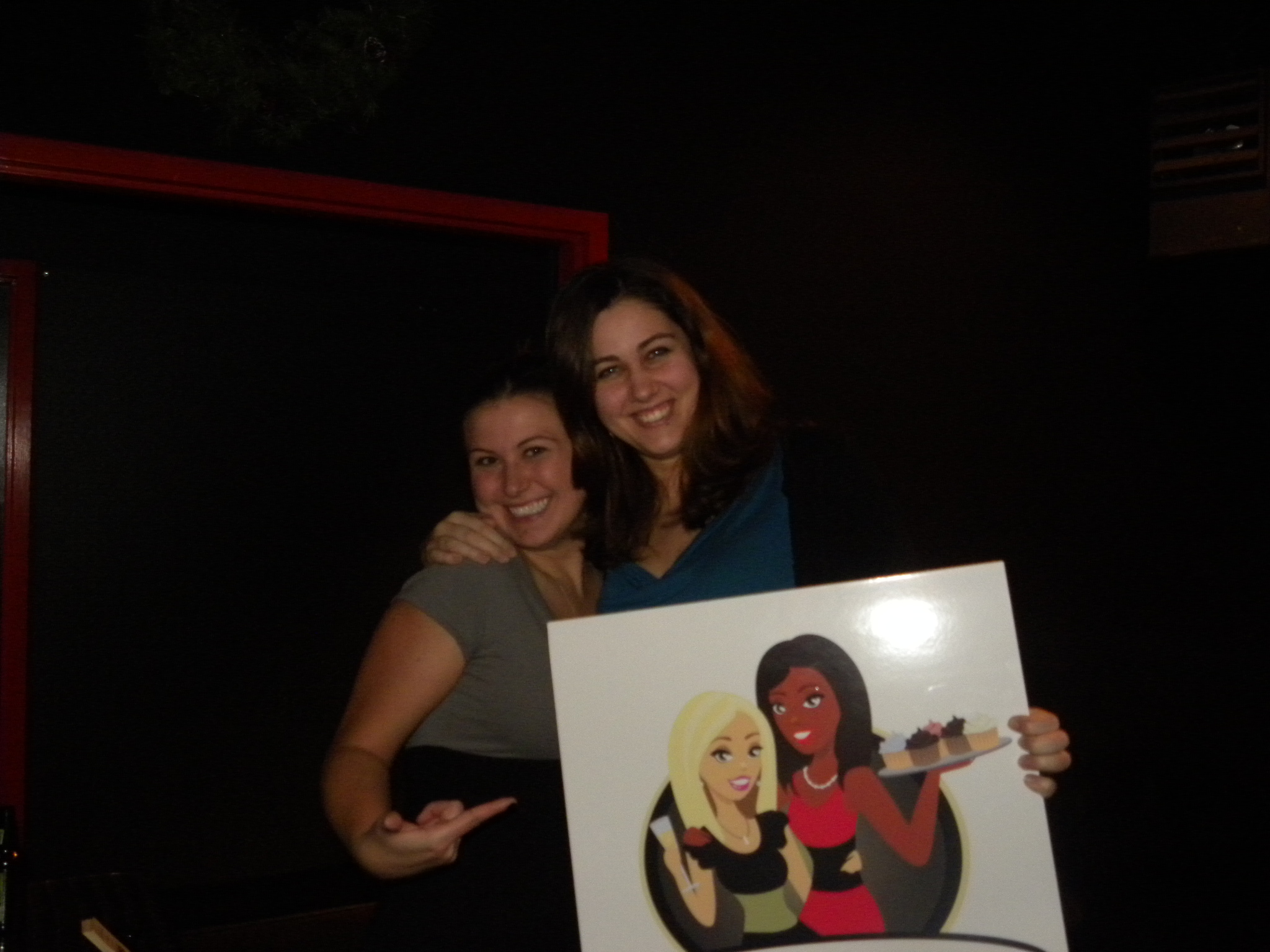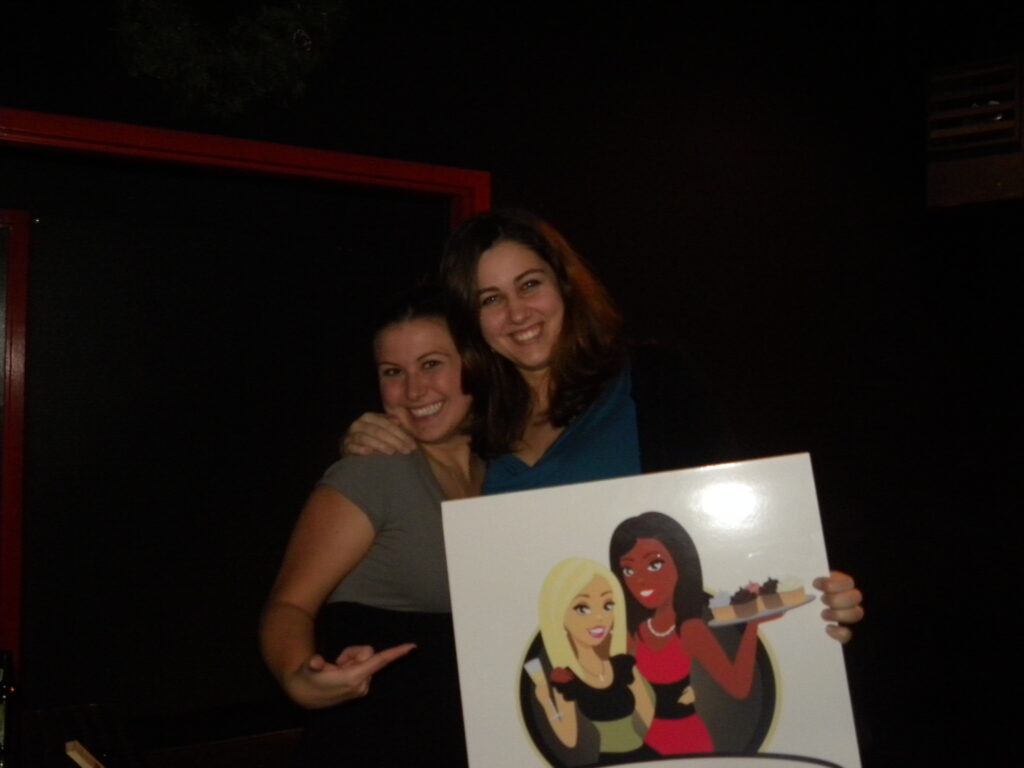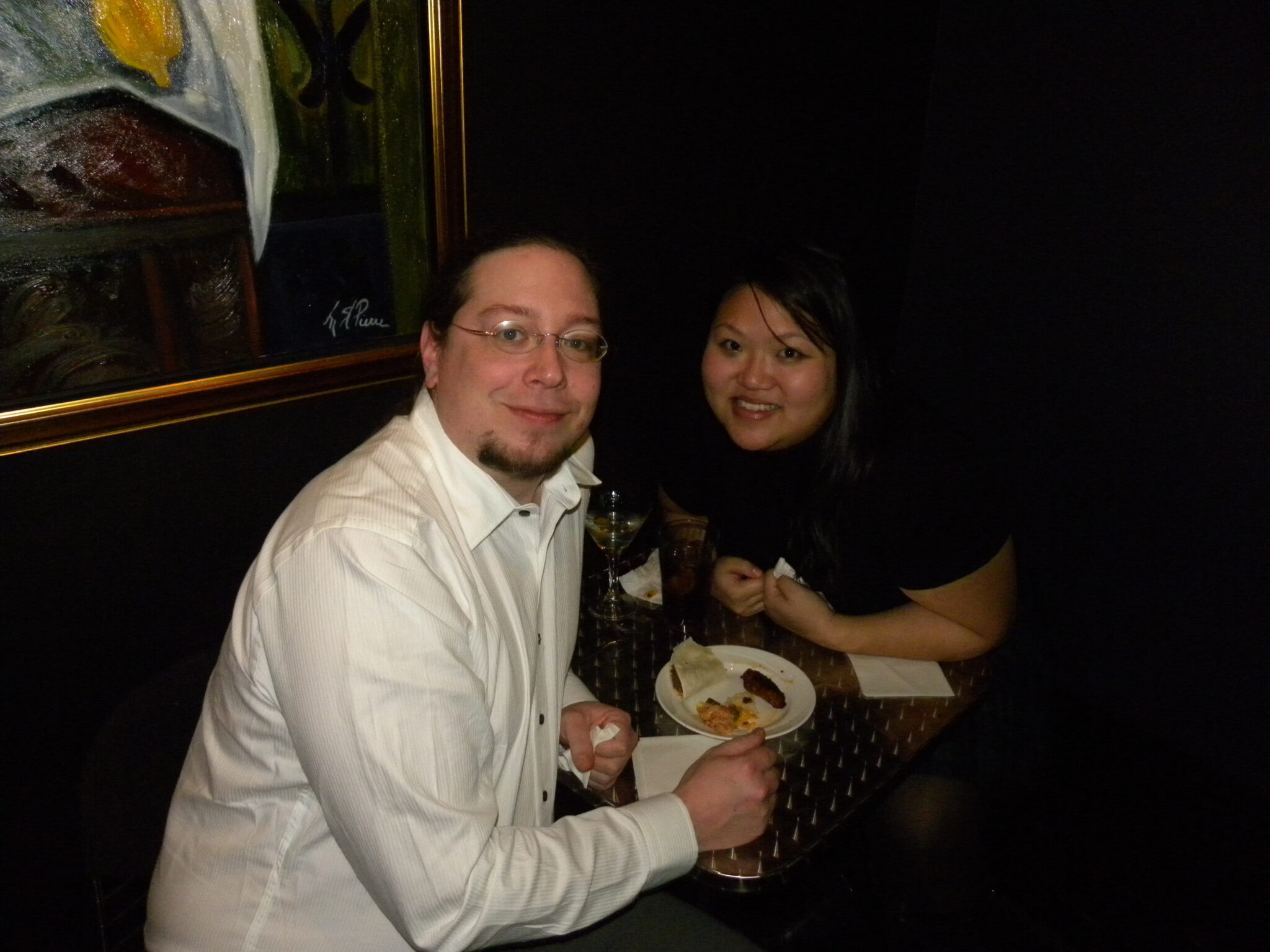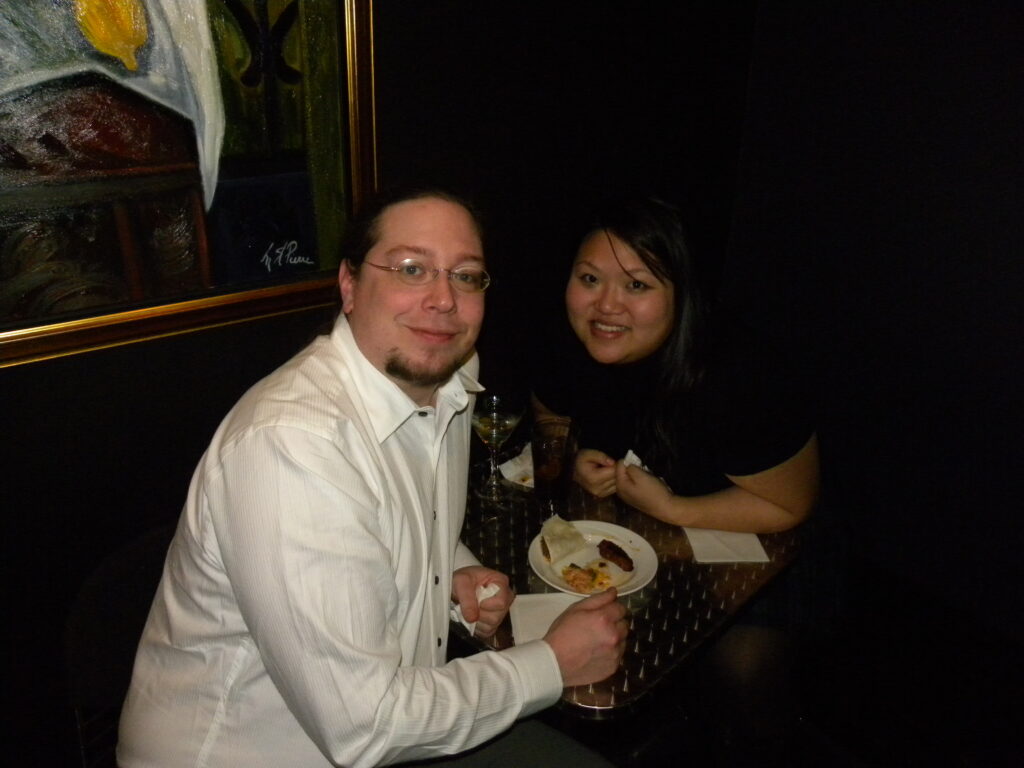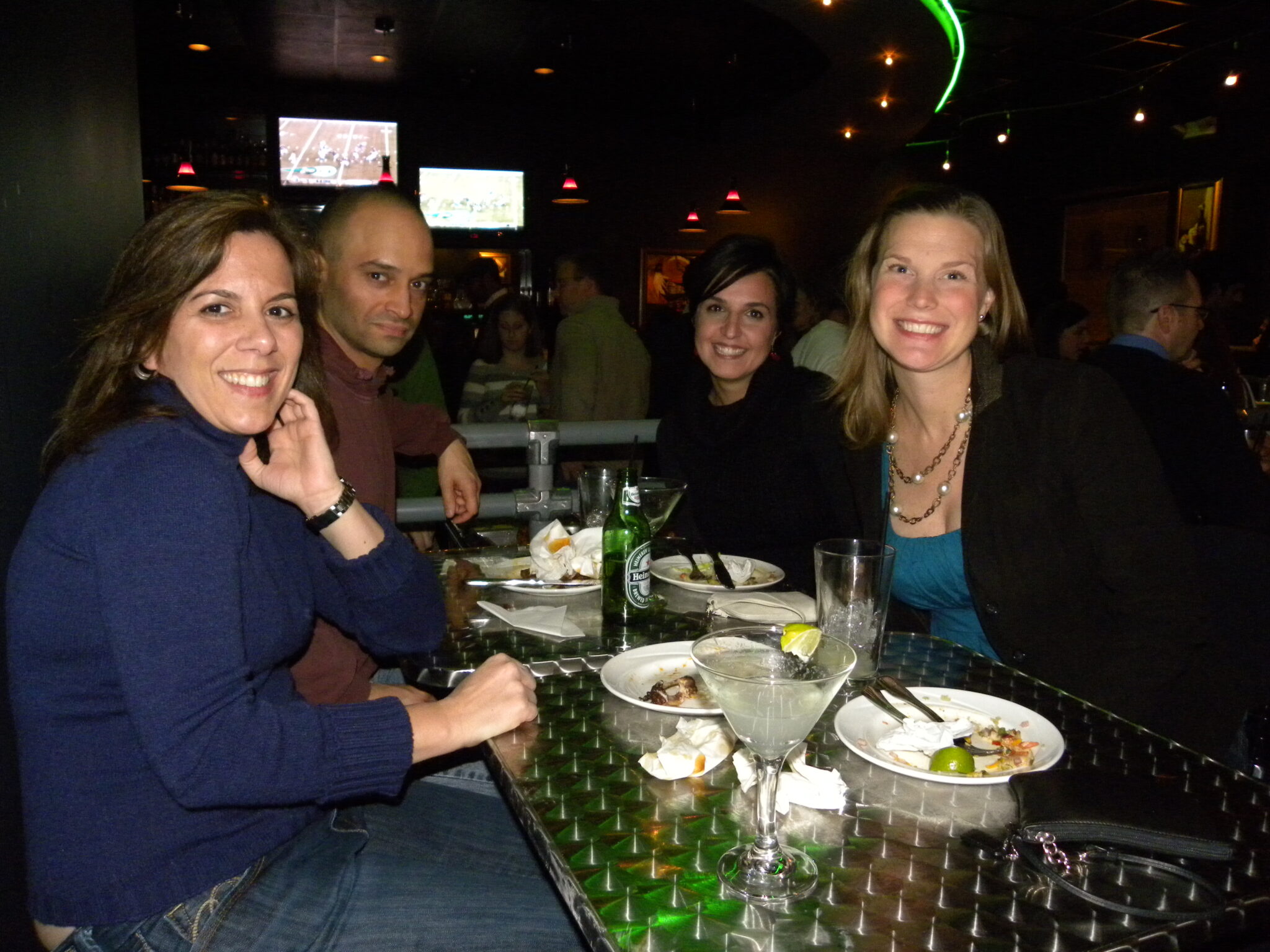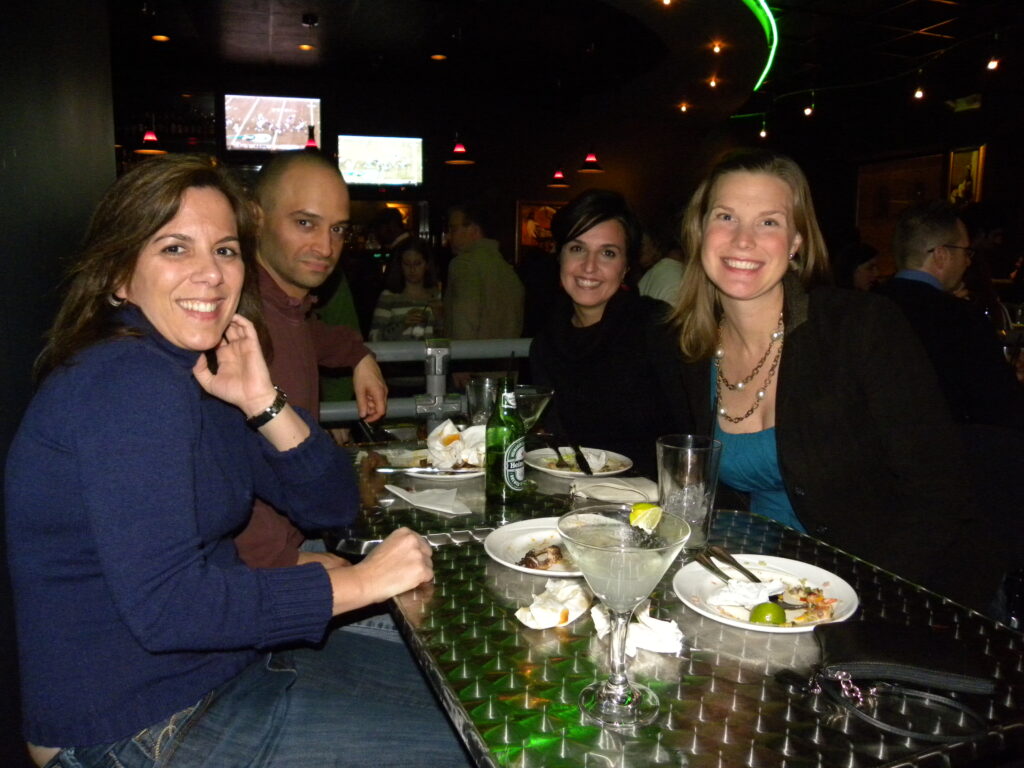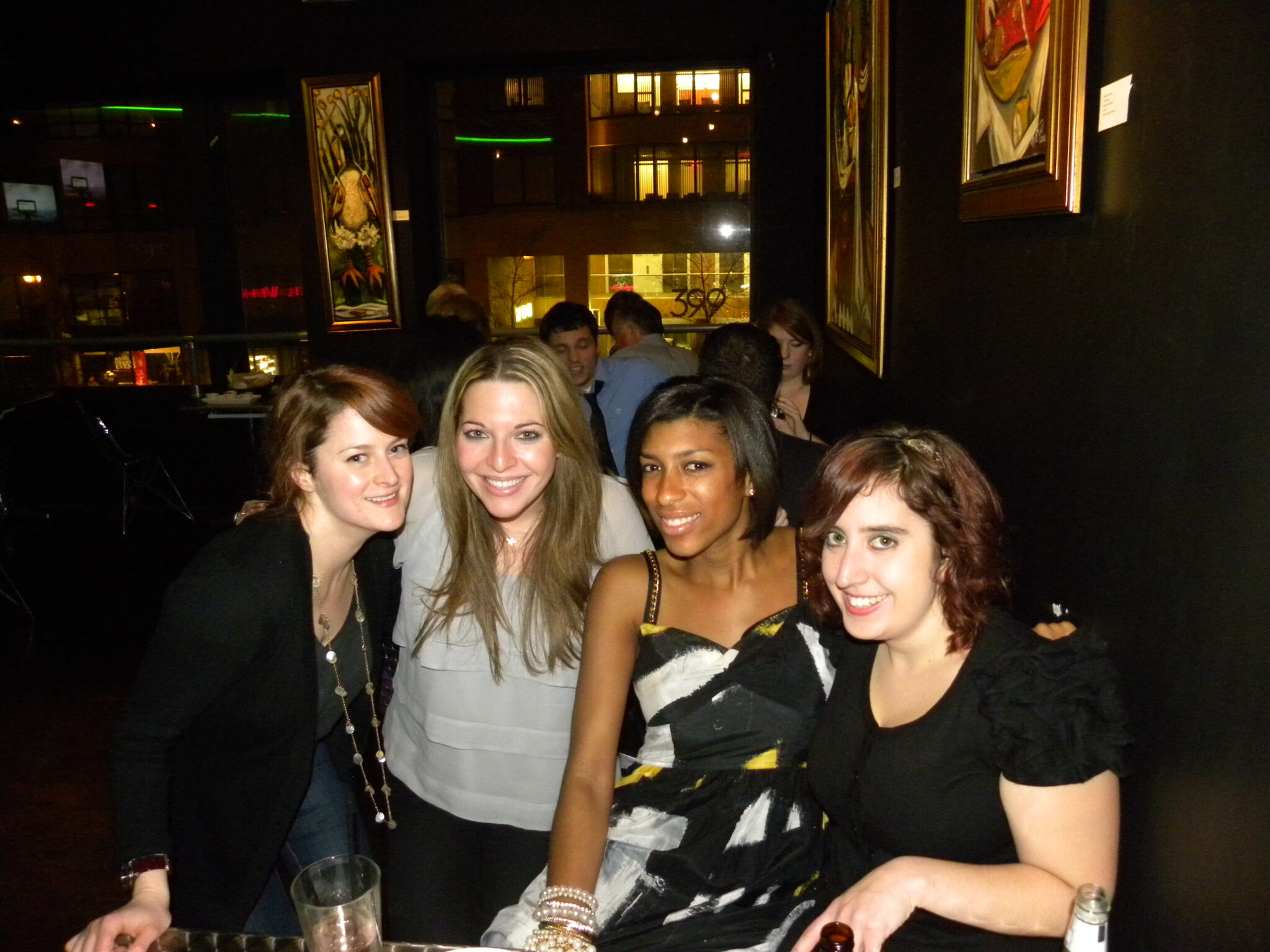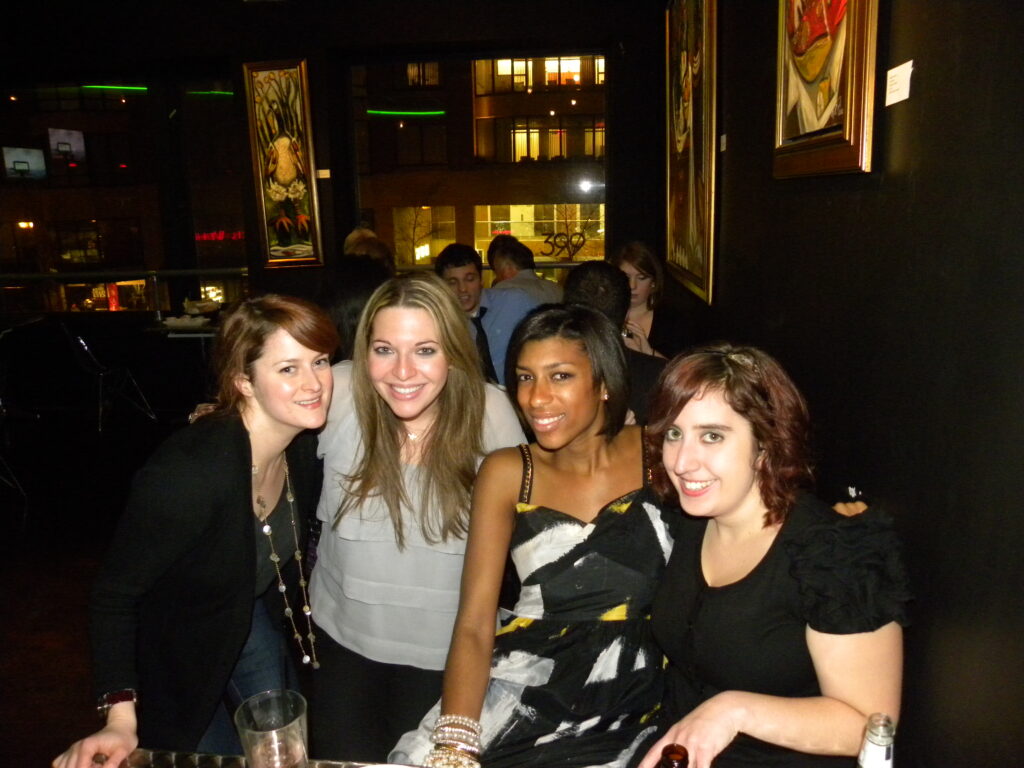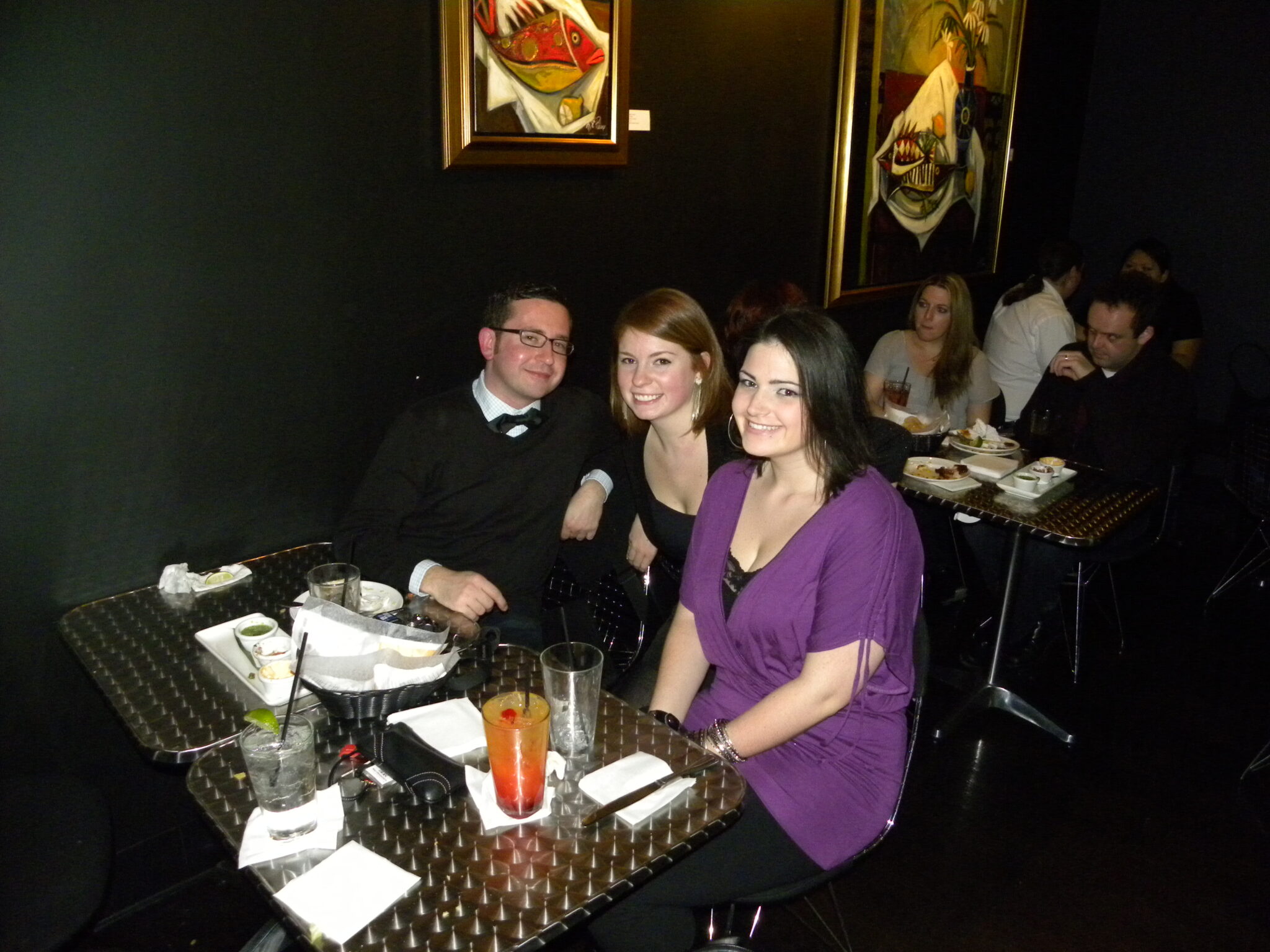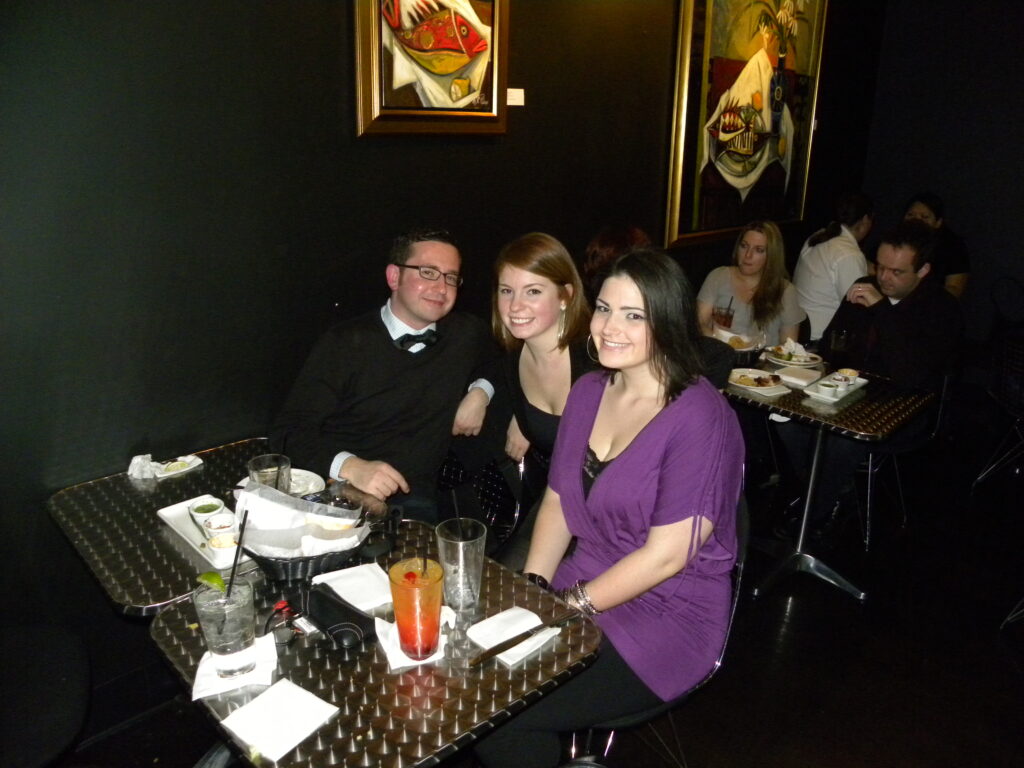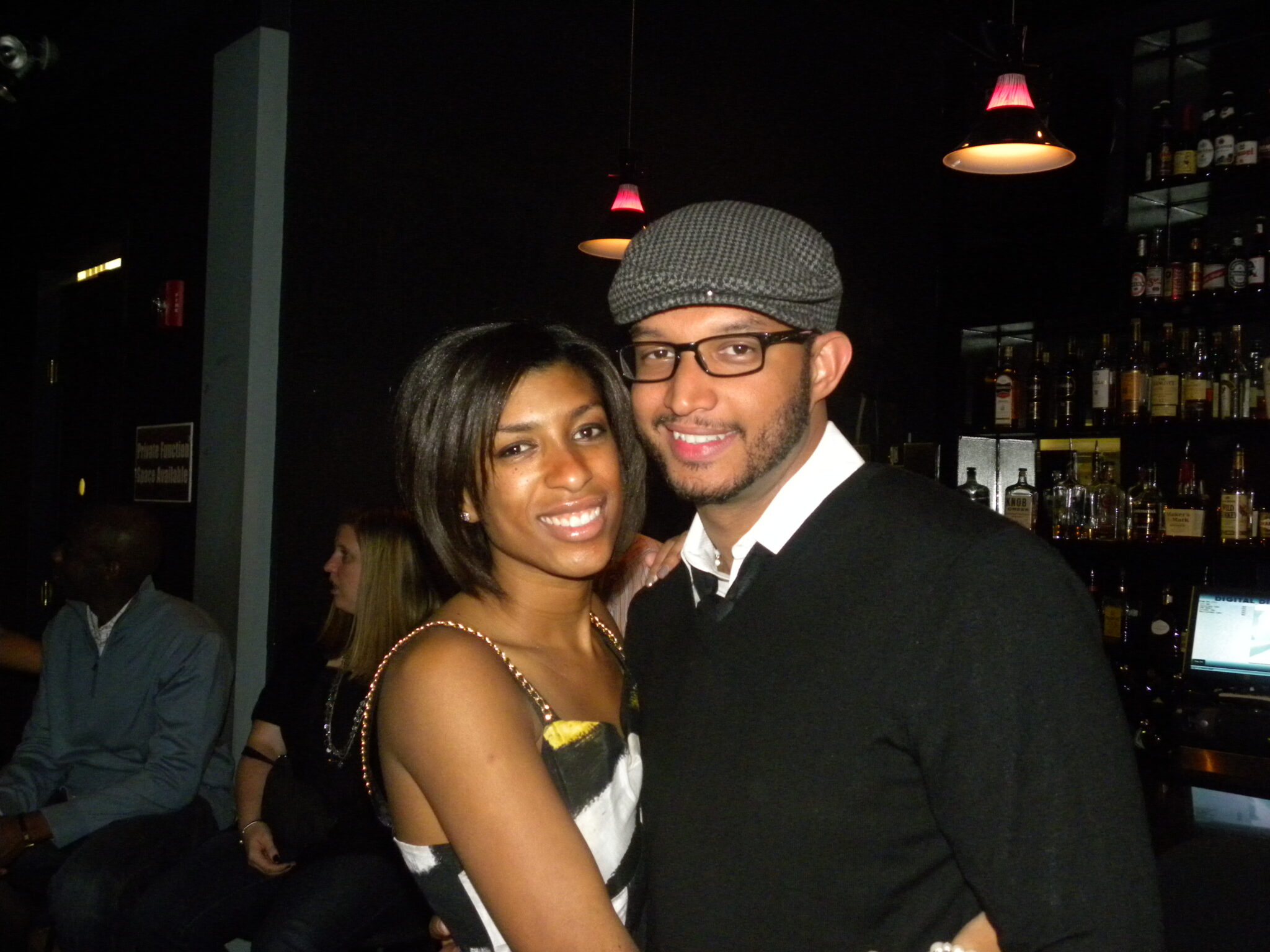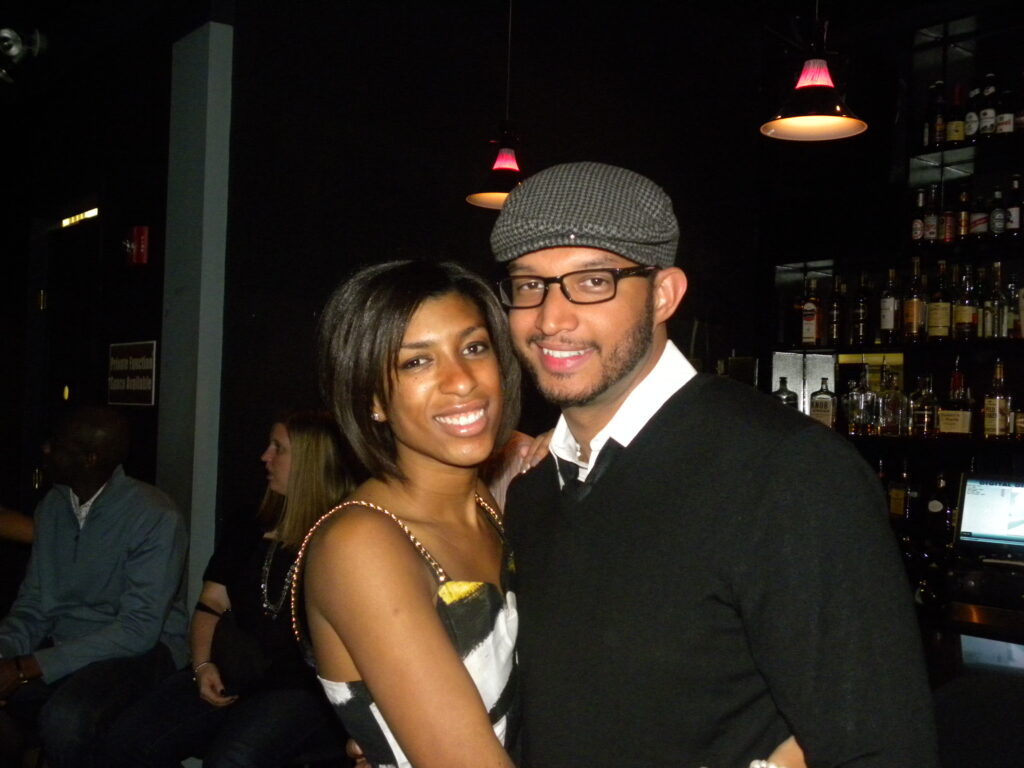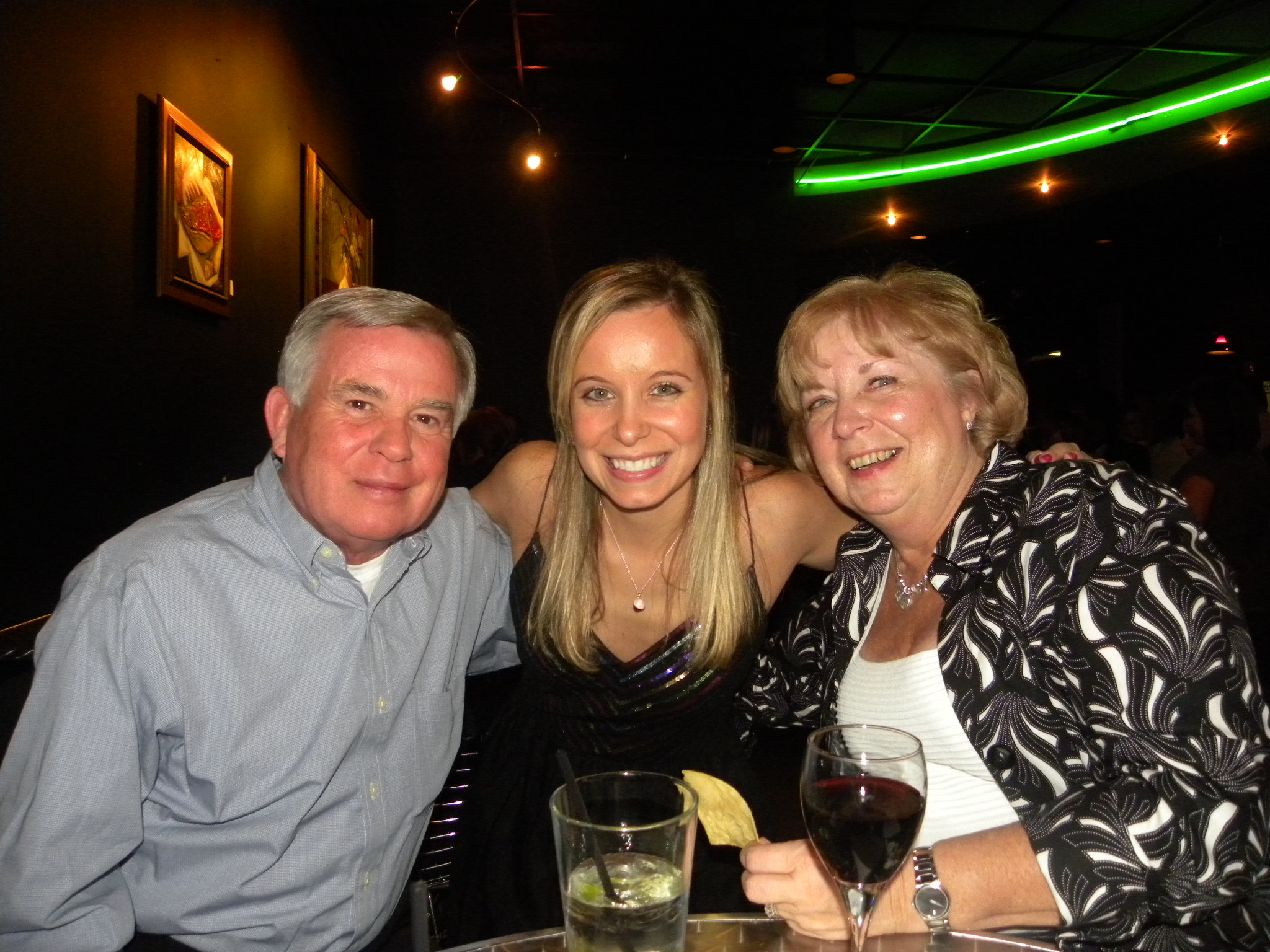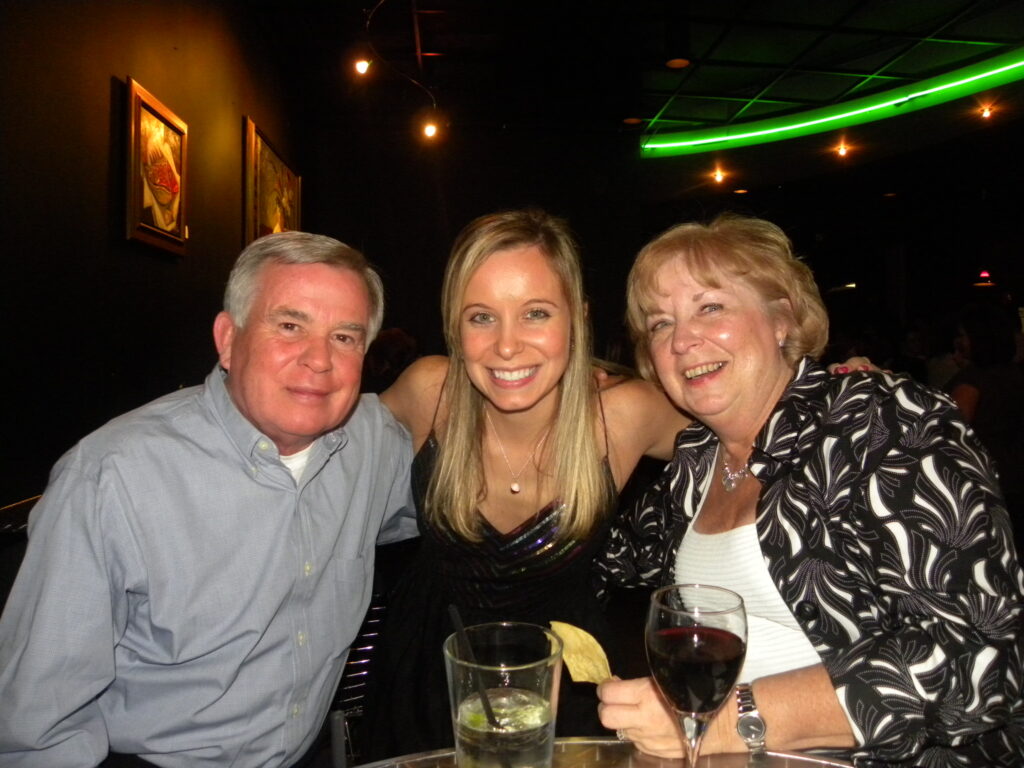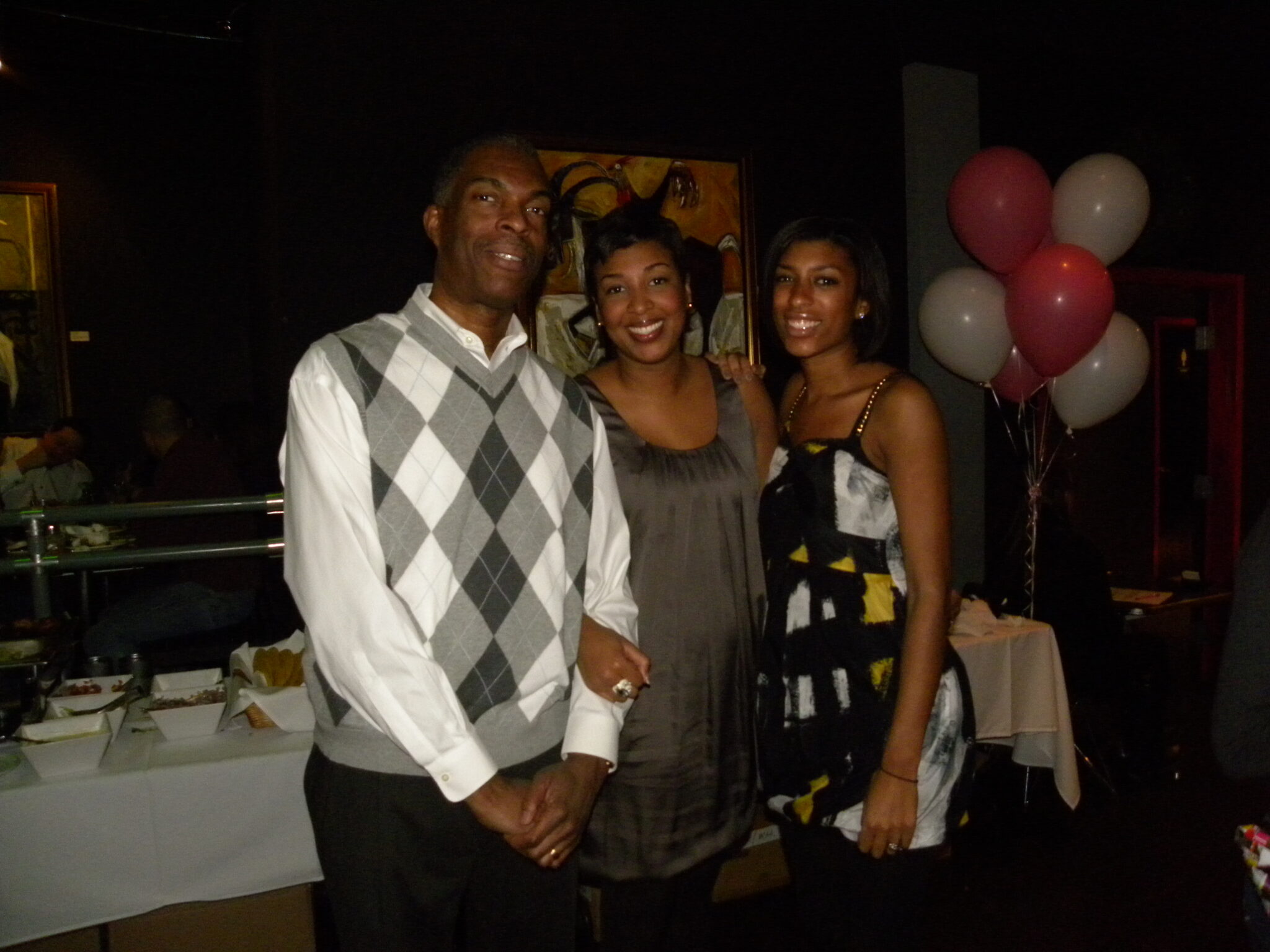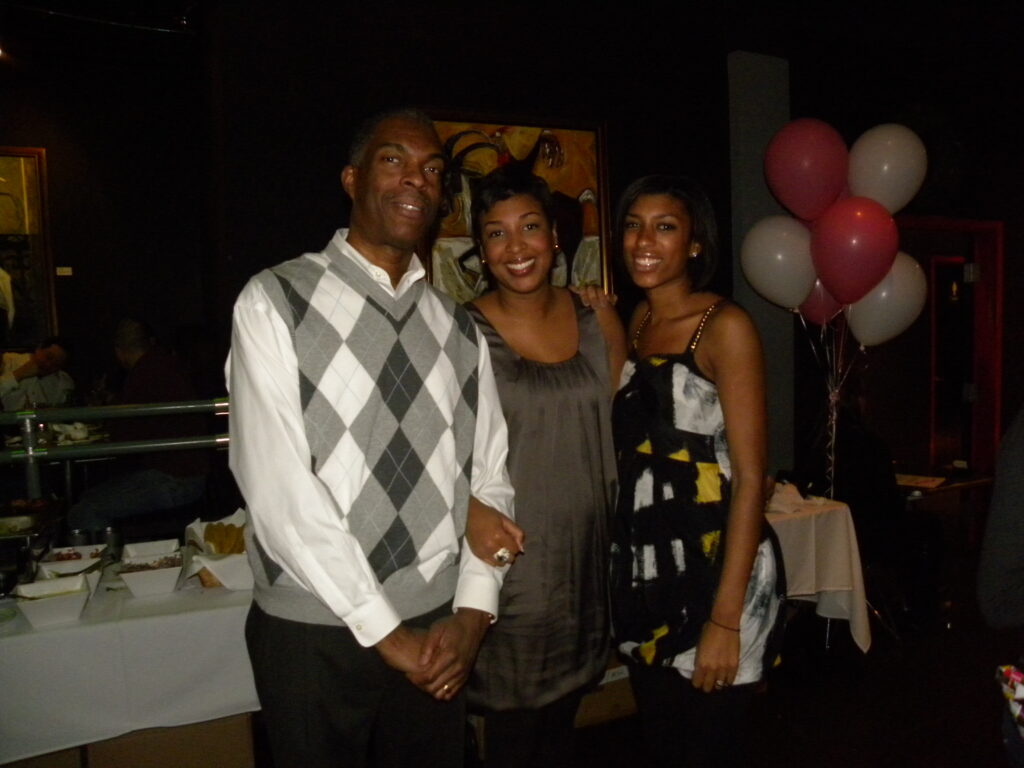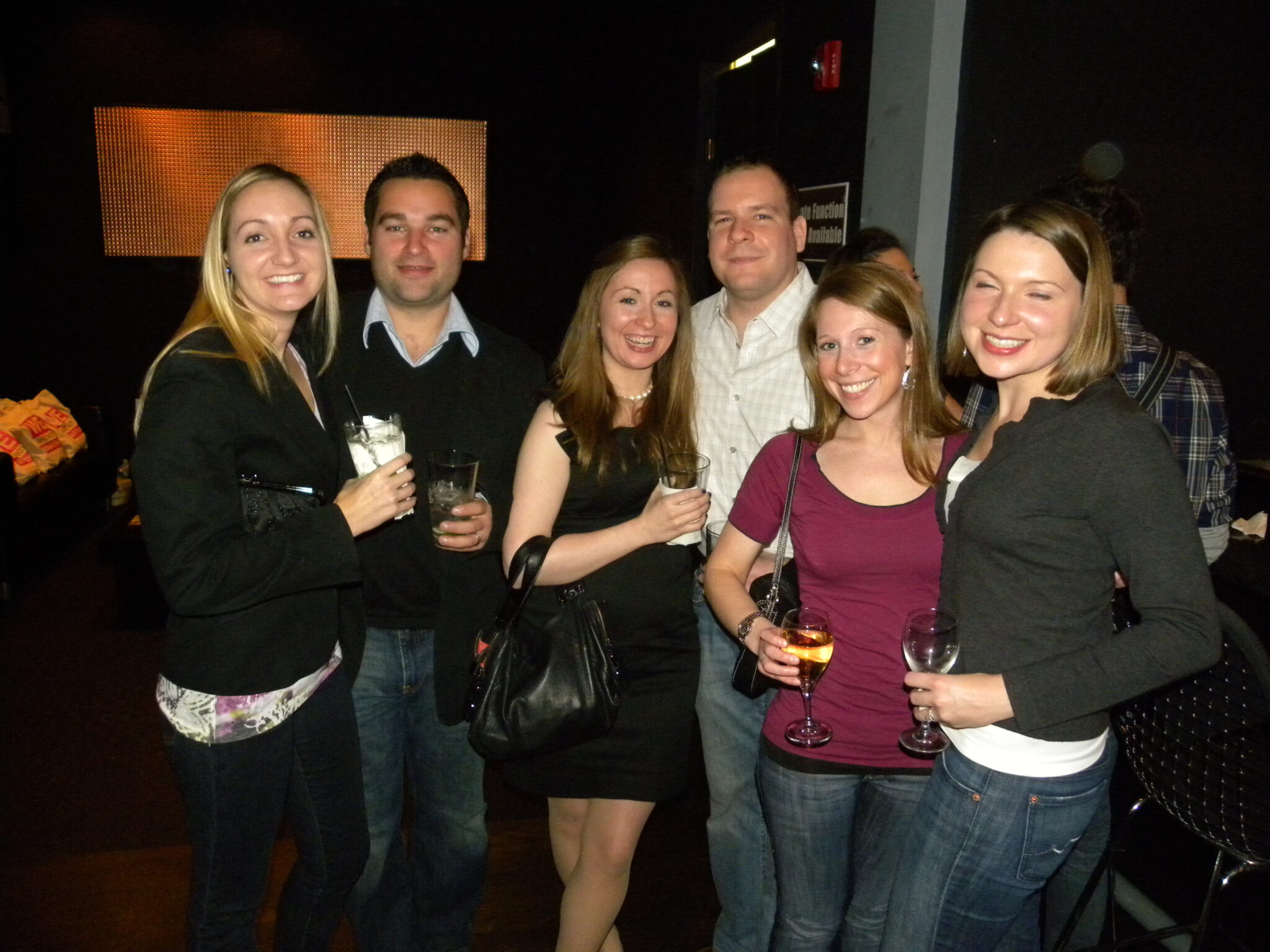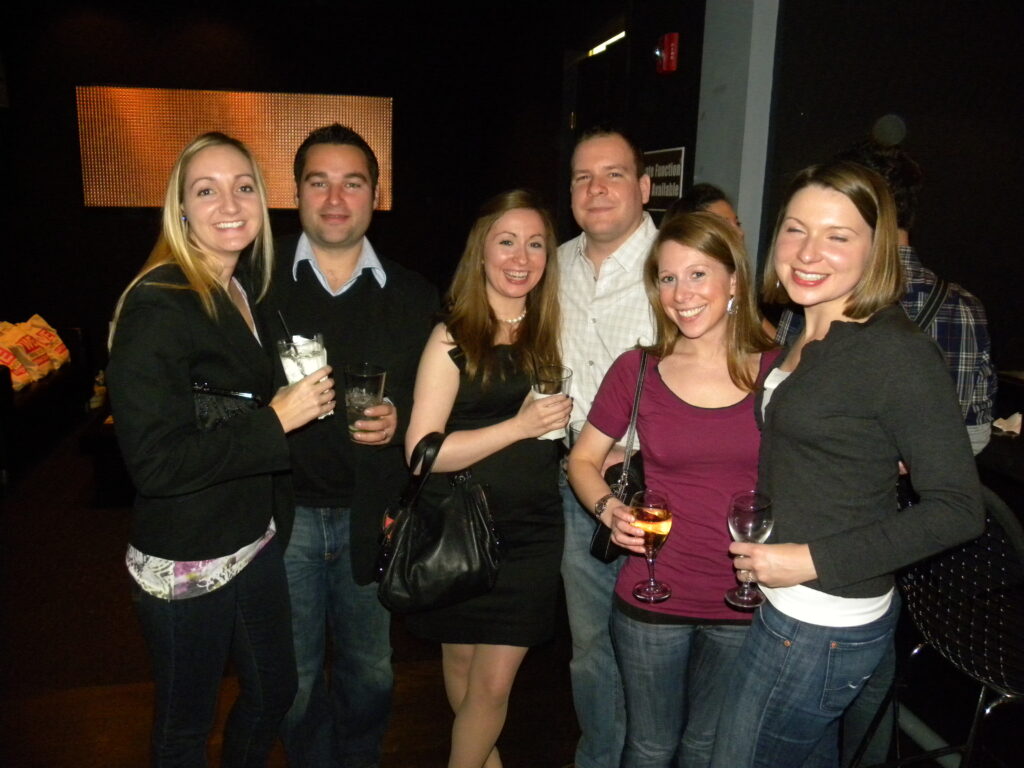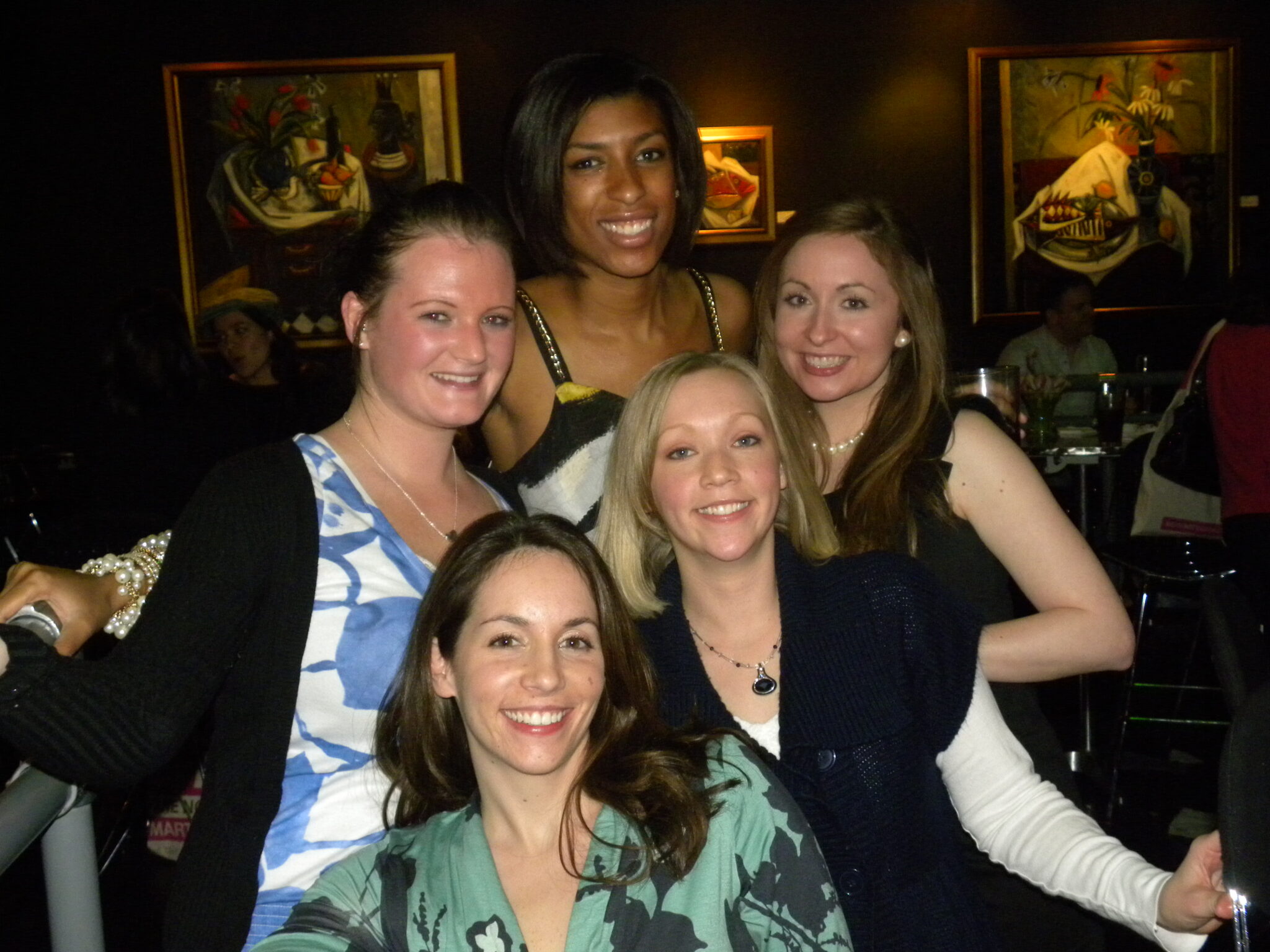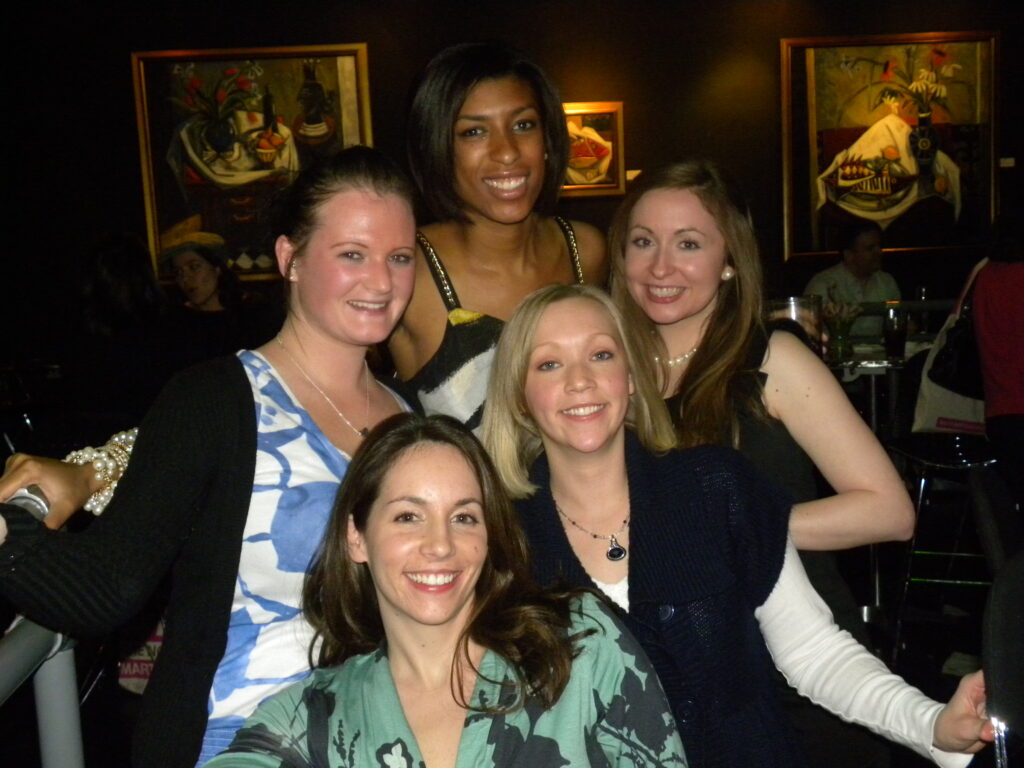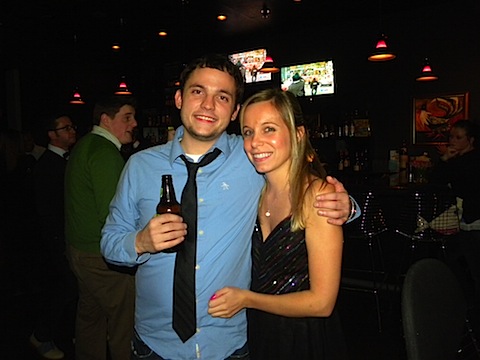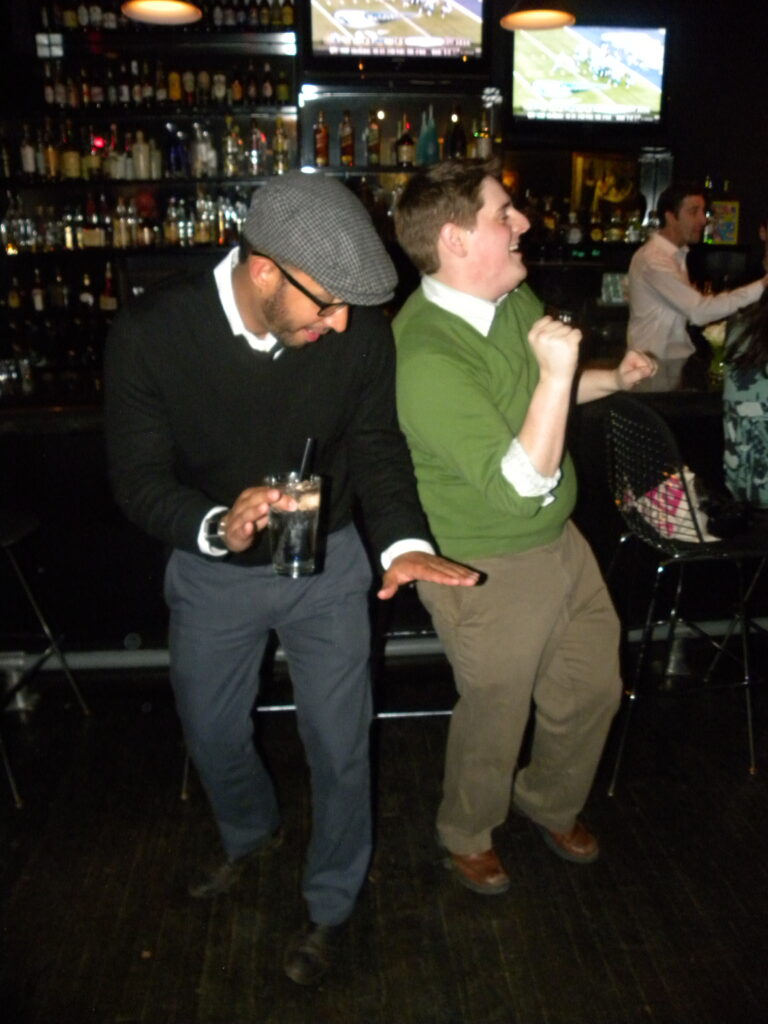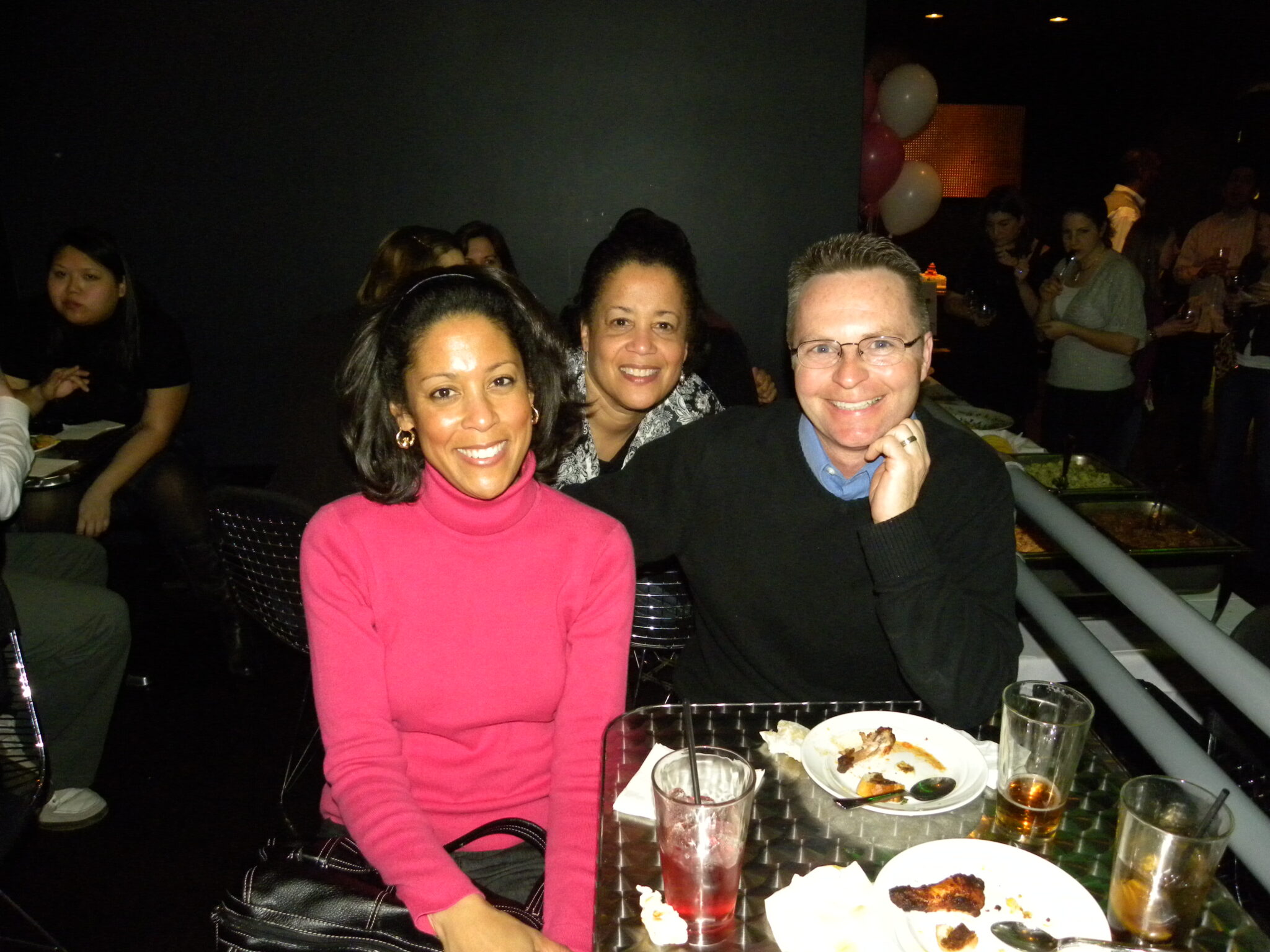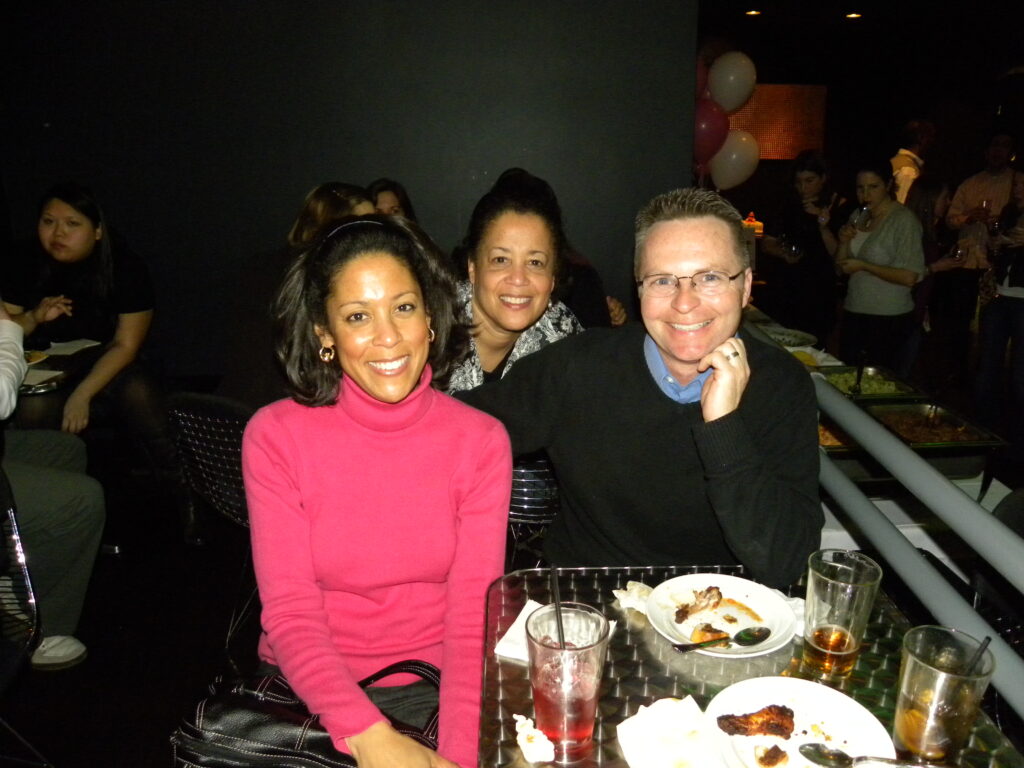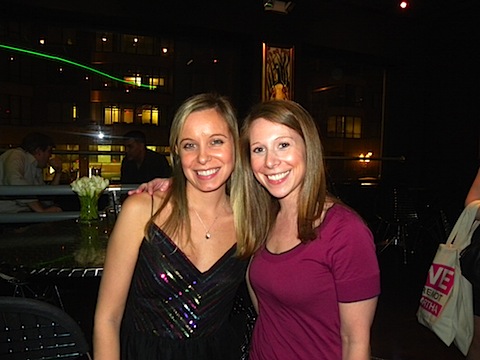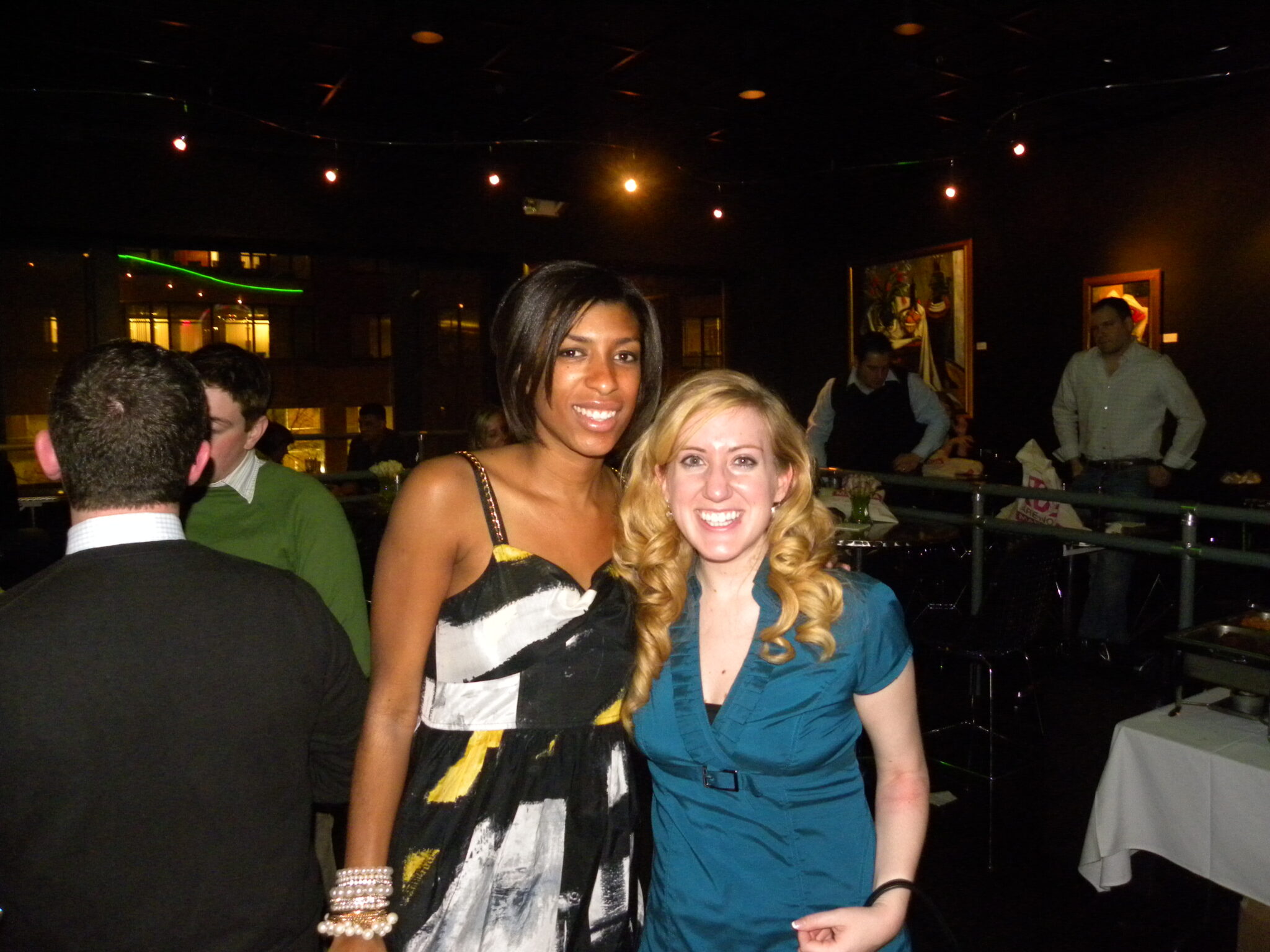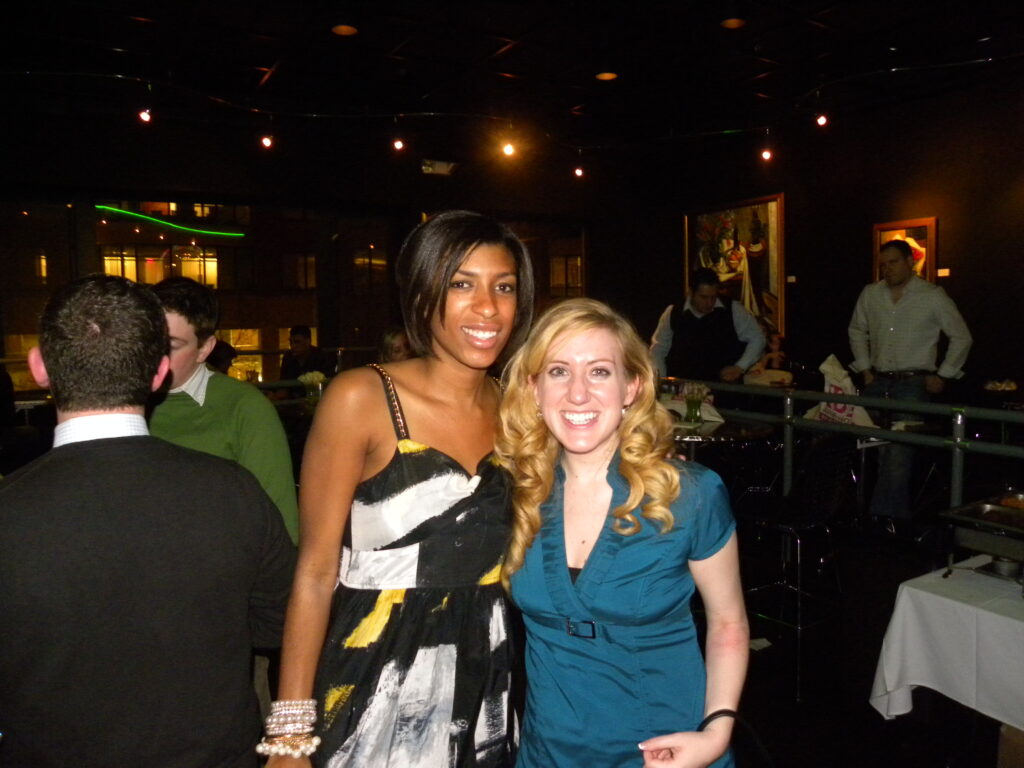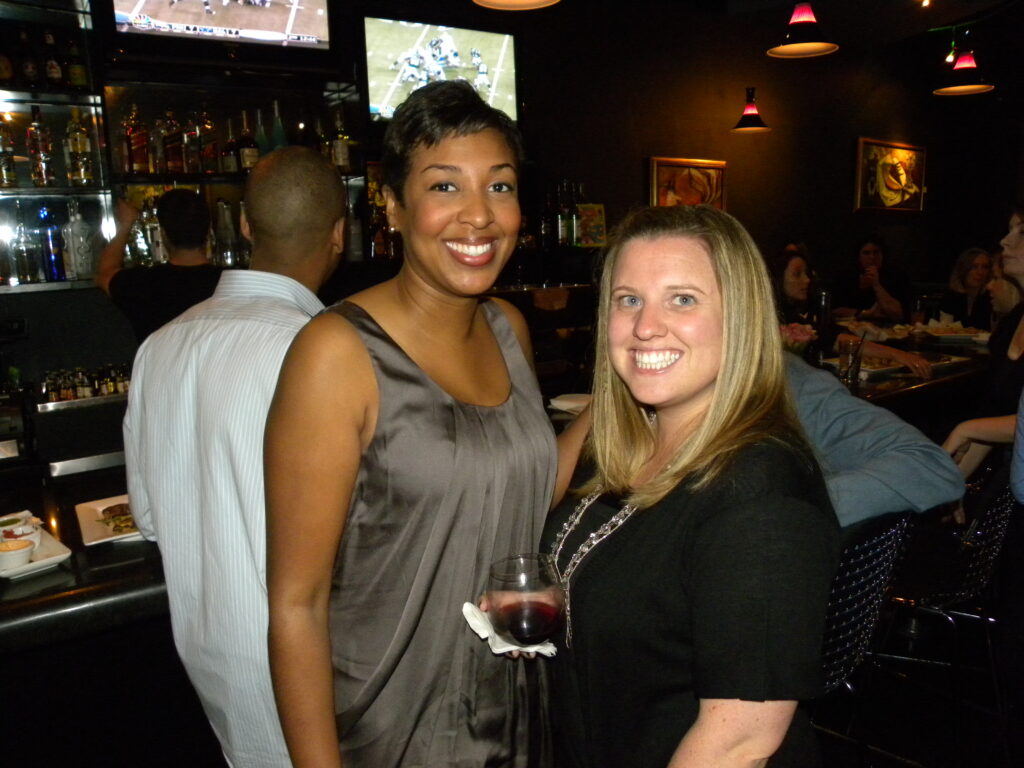 Thank you SO much to everyone who came to our party to celebrate with us (and we're sorry we didn't get photos of absolutely everyone!). We're constantly amazed by how many awesome people we've met since we started blogging and honestly can't imagine life without them. We're also so thankful we have such good friends, some of whom have been here for us since we were little kids. And we can't say enough about our super-supportive families; who knows where we'd be without them? This party really showed us the beauty of keeping long-time friends and family, while at the same time, making new fabulous friends (a little make new friends, but keep the old?). There's really nothing better in life! Something Chels and I know well considering we've been friends since age 7!
And, of course, a HUGE HUGE thank you to Chef Brian Poe and all the staff at the Rattlesnake. Clearly this party wouldn't have been possible without them and we're so thrilled all our friends could try the food we've been raving about non-stop. Chef Poe is one of the nicest, most sincere people we know and we're so happy for him that his restaurant is such a success (how could it not be with cornbread like that?). The two of us can be found there quite often and we're always open to hanging out with bloggers at the Rattlesnake, so just let us know when! And if you haven't been to the Rattlesnake yet, check it out (and tell them we sent you!).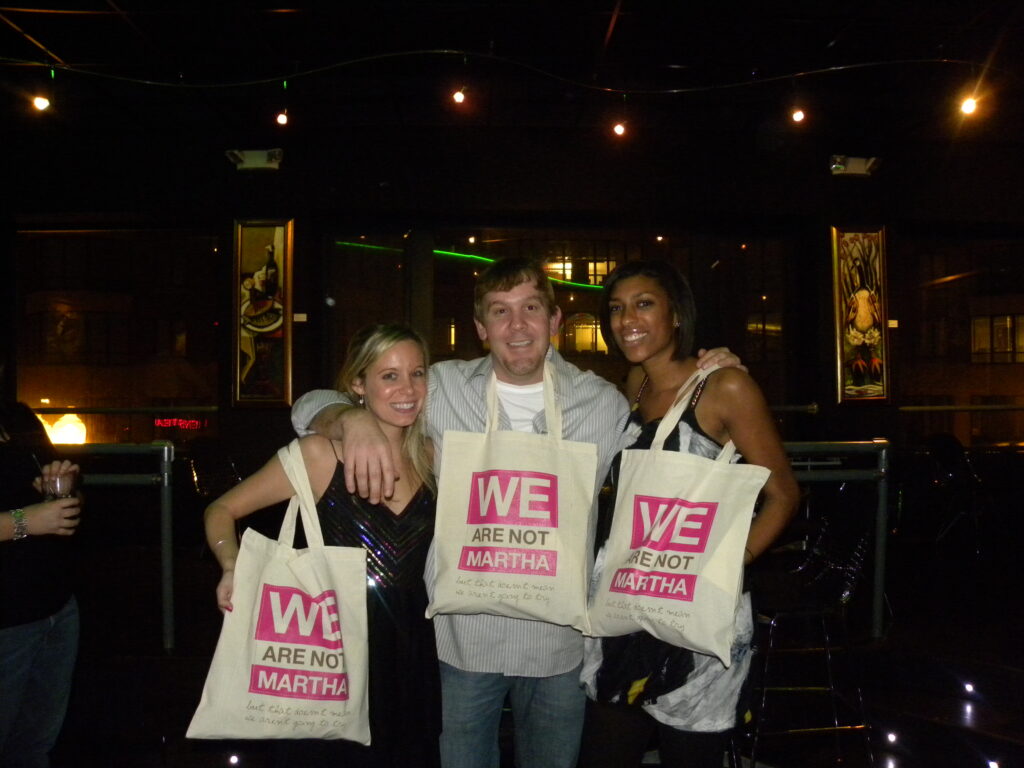 WANM with the man himself, Chef Brian Poe!
One last thing! We have tons of friends, blogger buddies, and family all around the country who couldn't attend our party. So, we wanted to have a little contest for a chance to win one of our tote bags filled with goodies. If you haven't seen yet, check out our post on what's in the bag. All you have to do is leave a comment on this post by Friday night at 11:59 p.m. and we'll pick 2 winners!
Thanks again 🙂 We're really looking forward to the future and can't wait to see what other opportunities pop up and how many more people we meet. We're so lucky to have the amazing friendship that we do, and really? There's nothing like working on something you're incredibly passionate about with one of your best friends!
[Sues and Chels]