We got the go-ahead to share our little "secret" with you. We're attending Butterball University! We're currently in Naperville, Illinois, a suburb of Chicago, where Butterball's corporate offices and test kitchen are located. For the next two days we're going to be learning at least ten methods to prepare turkey for the holiday season. And we got started today…
Butterball and their PR team arranged for a car service to pick us up at our apartments and take us to the airport this afternoon!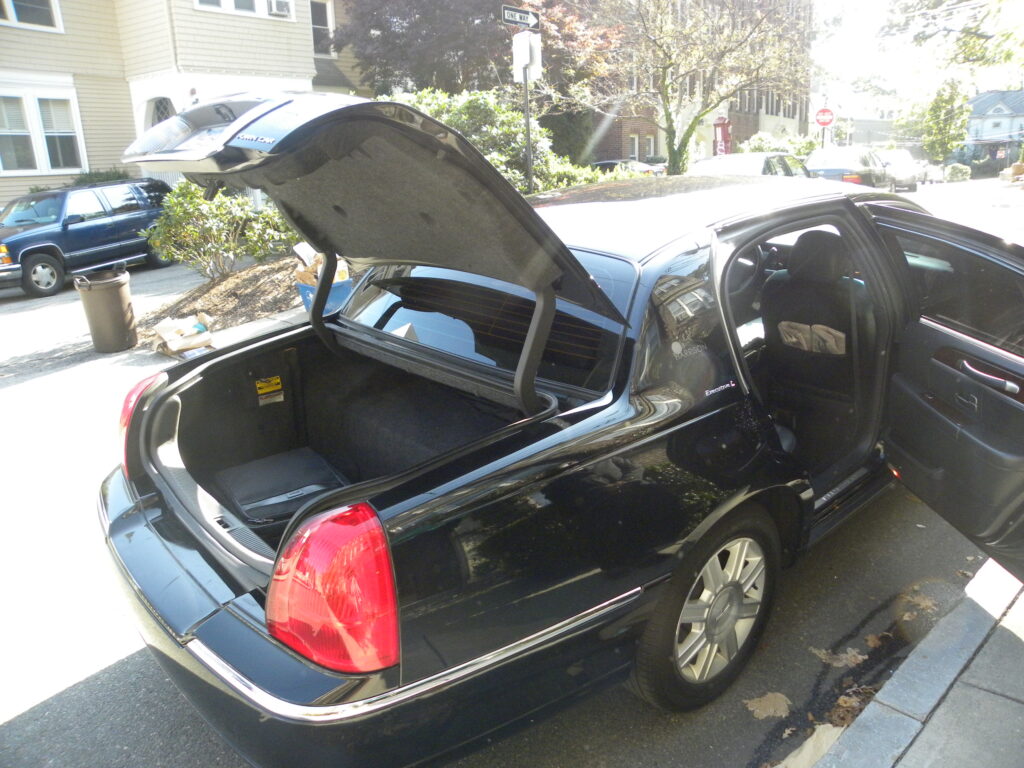 The car was extremely comfortable and spacious and today's newspapers were in the seat pocket along with some mints and bottles of water.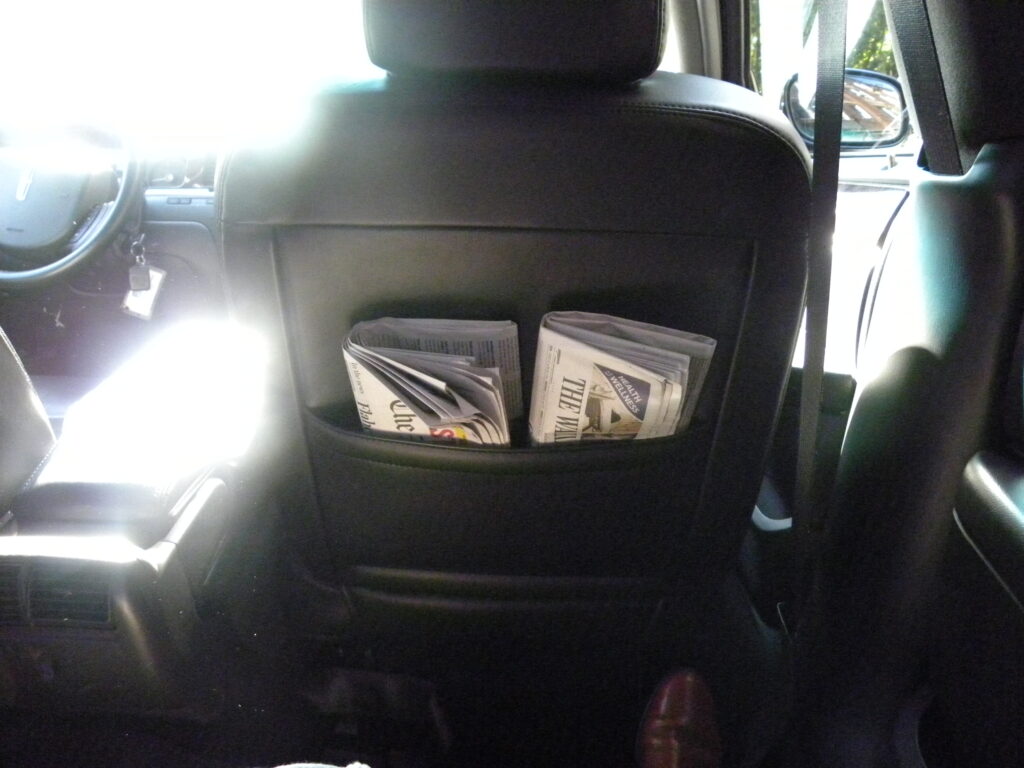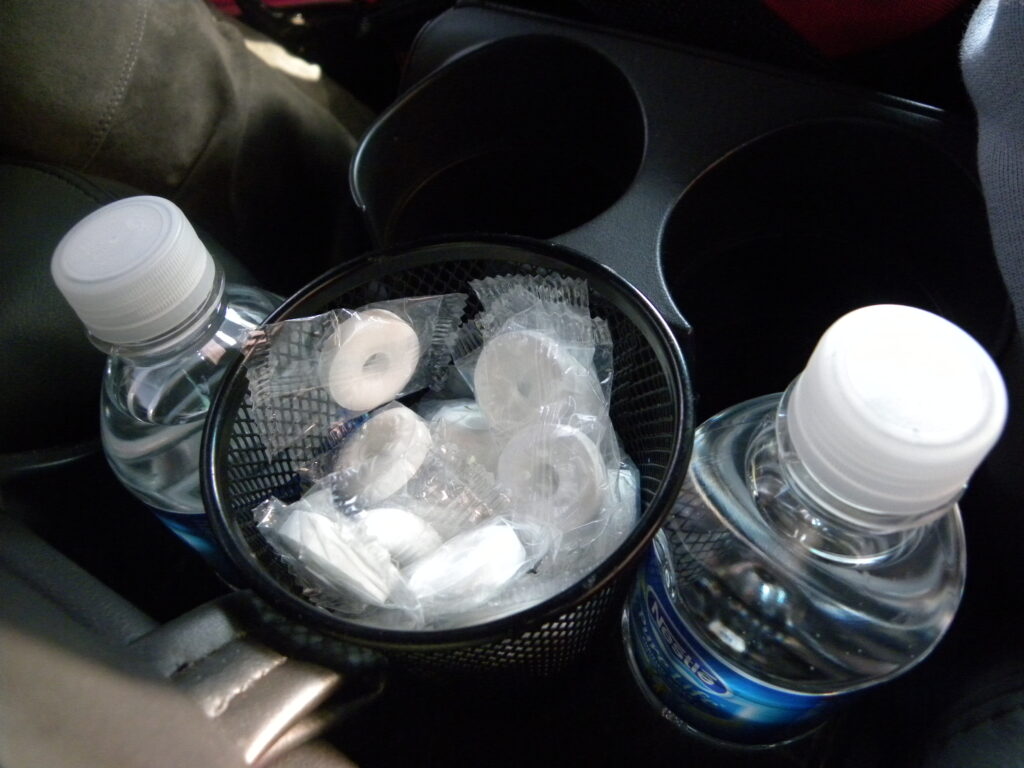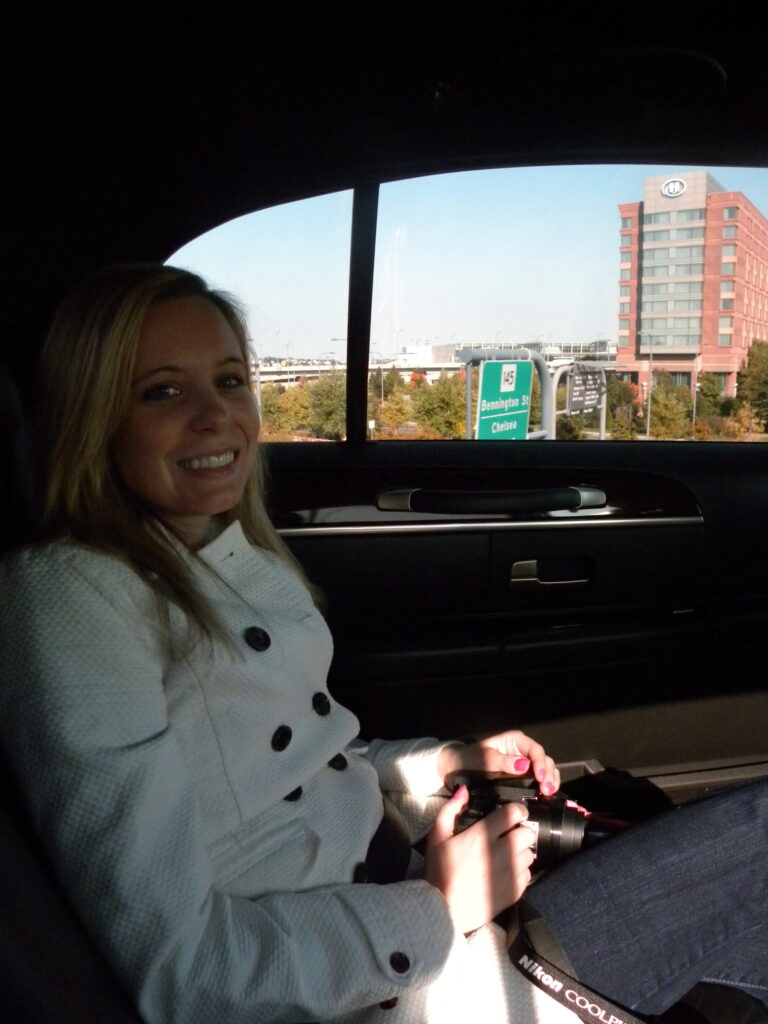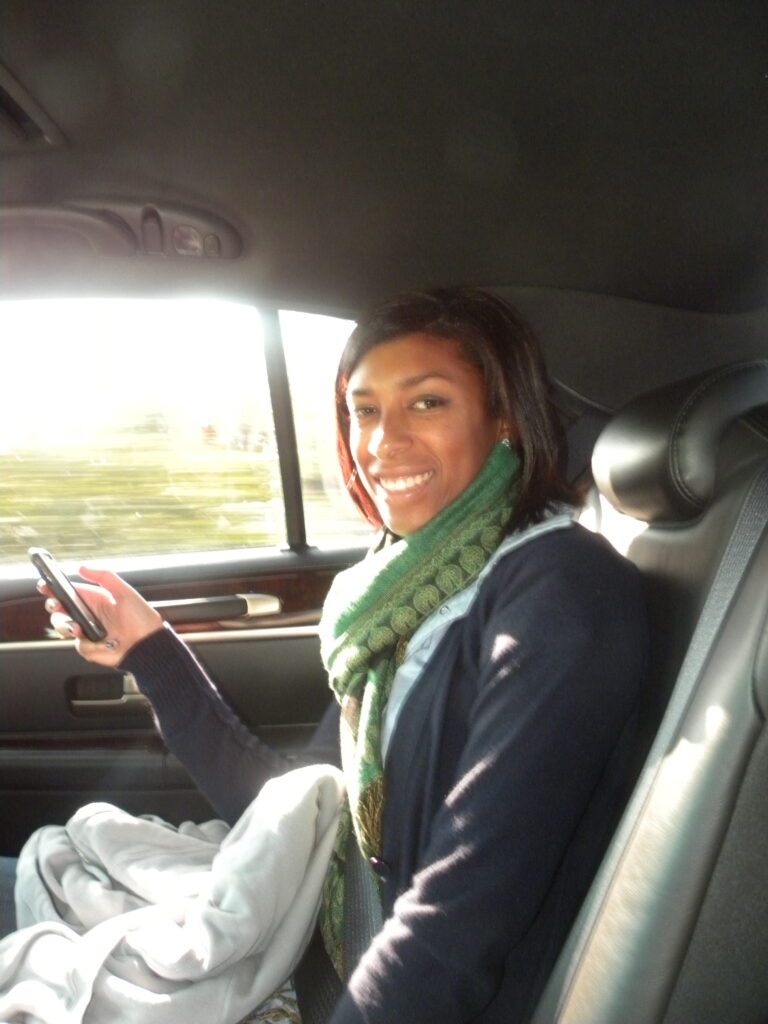 By the time we got to the airport we were starving so we stopped by Cosi to pick up some sandwiches for lunch. We were going to get turkey but we figured we'd be getting our fair share this week 😉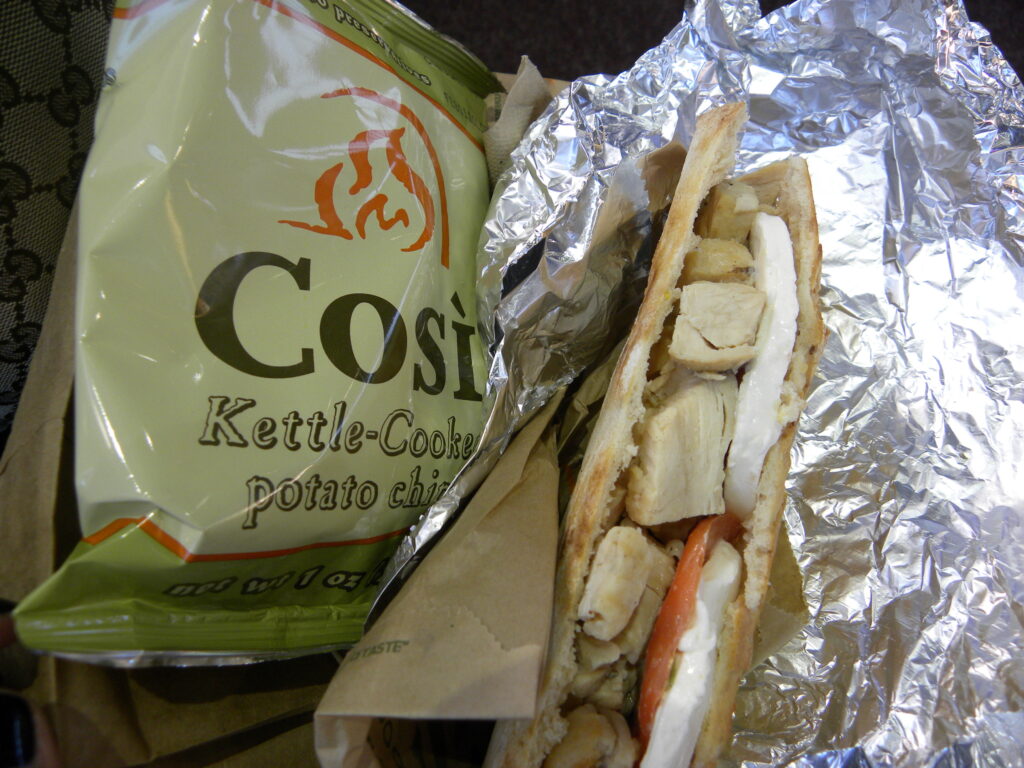 Once we boarded the plane we both took out our Martha Stewart Living magazines at the same time… great minds really do think alike… and think about turkey 🙂 Sues also had this month's Bon Appetit… check out all of the turkeys on the covers! YUM!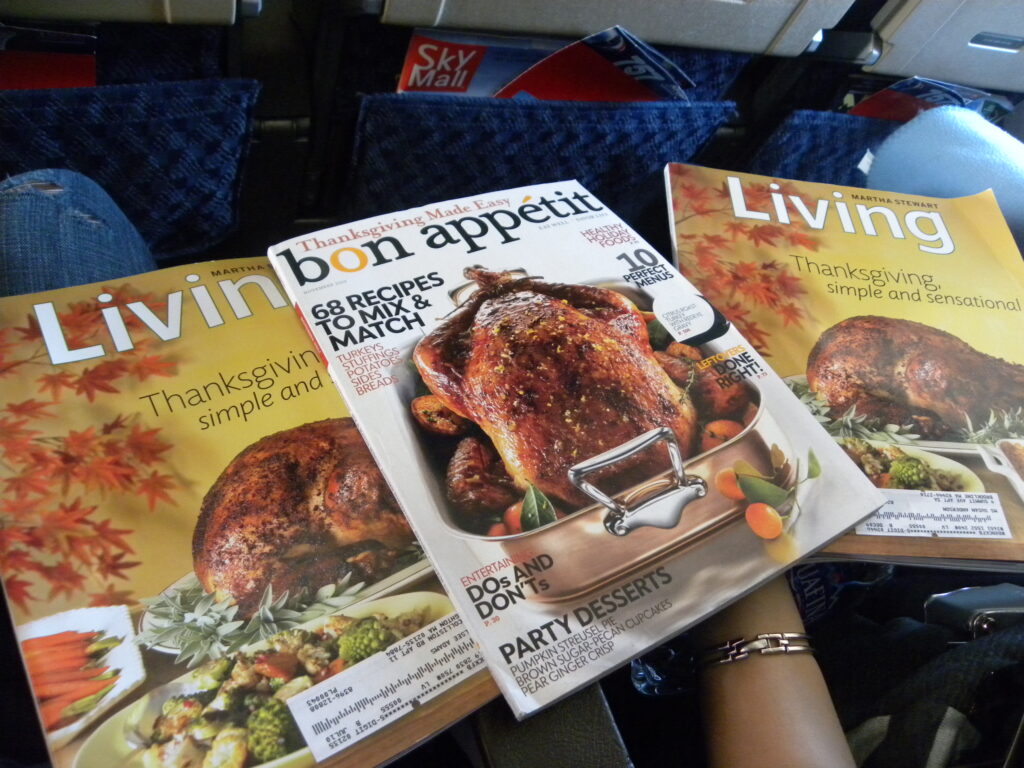 We finally landed in Chicago and met up with two of the other bloggers, Casey of Moosh In Indy and Susan of Friday Playdate, who are working with Butterball as well. We're excited to get to finally meet them and spend the next two days with them 🙂
When we got to the hotel we were starving… notice a pattern?! Our friend Rey, who lives in Naperville, came and picked us up, gave us a little tour of the downtown area (which is CUTE!) and took us out to dinner at Timpano. We parked right outside of Sugar Monkey Cupcakes so we, of course, went in to grab a couple for later! The exterior looks like a dollhouse!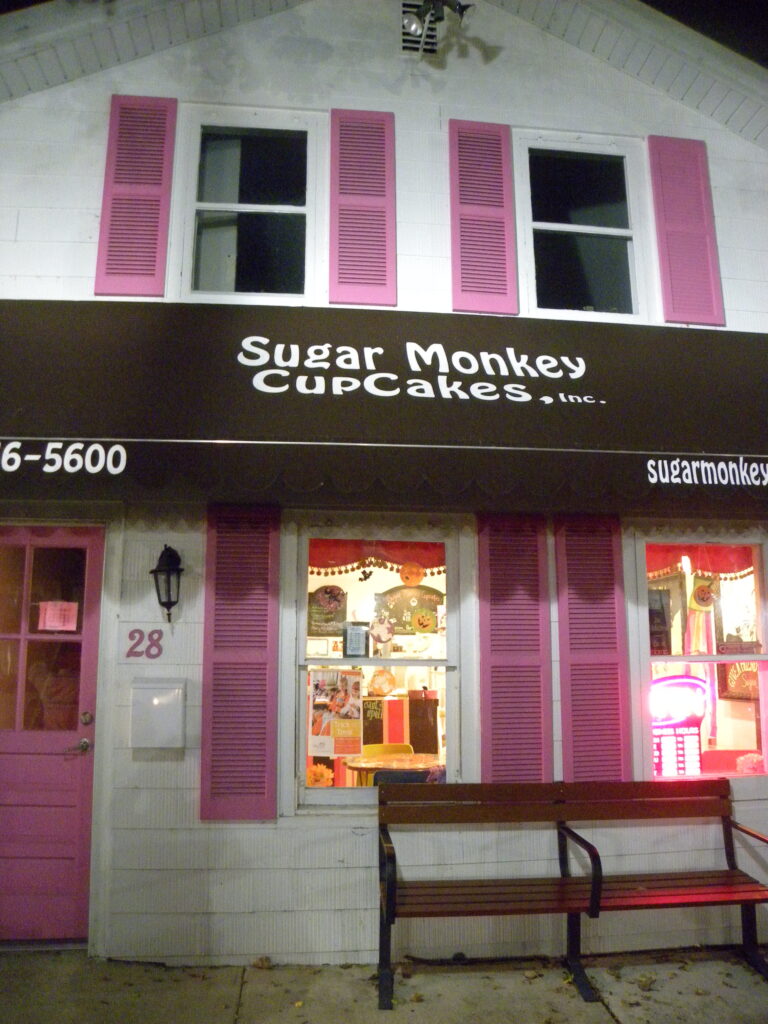 The interior is also adorable!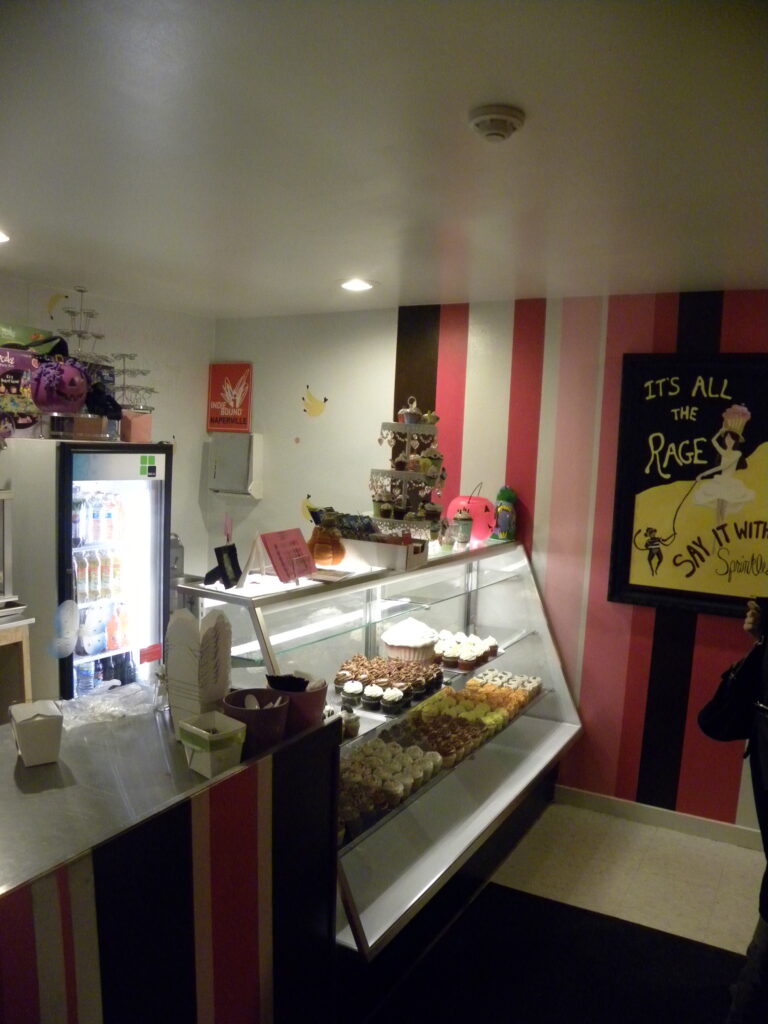 It was great to catch up with Rey again so soon since we just saw him at Beth and Adam's wedding last month!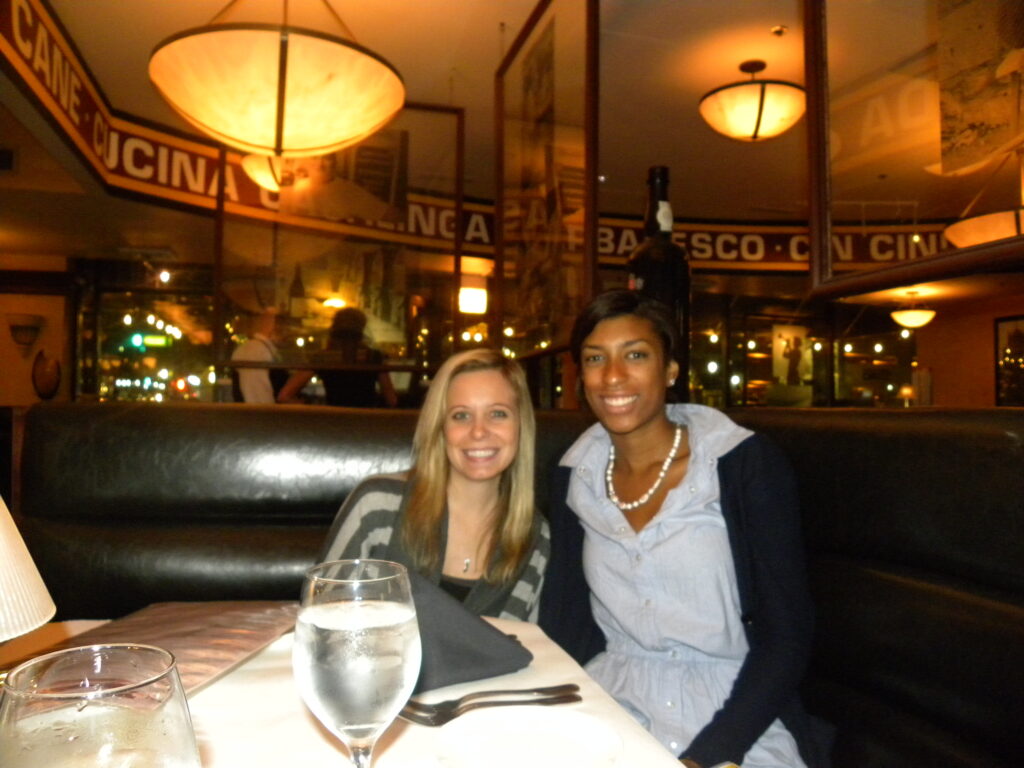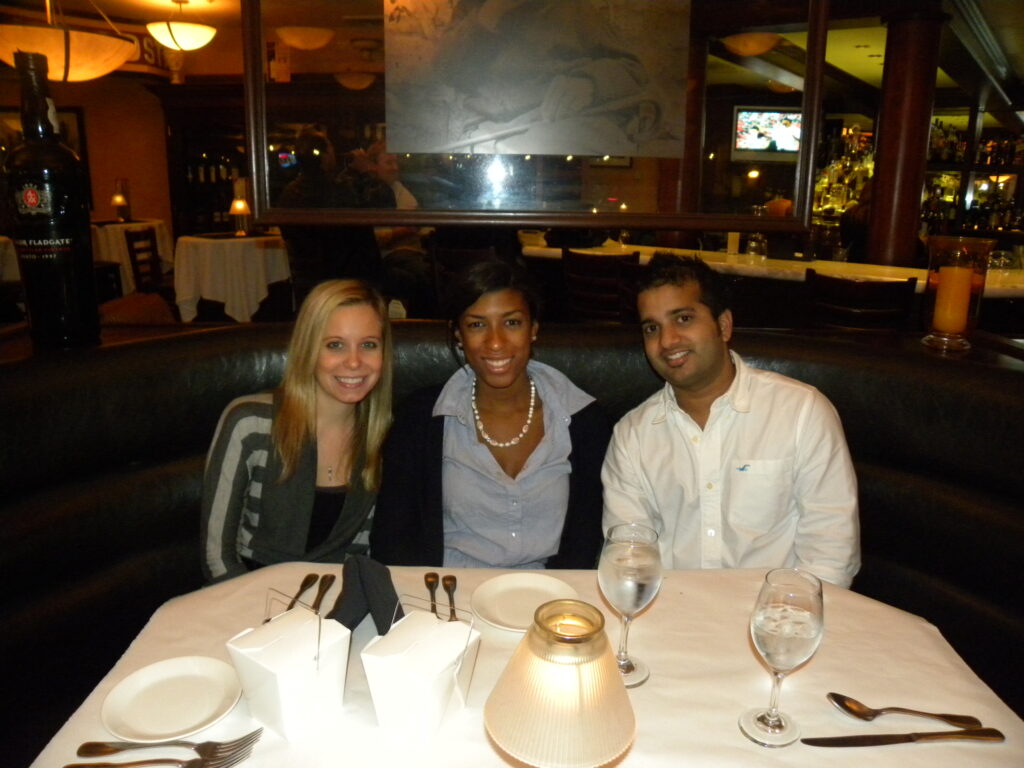 The restaurant had an extensive list of martinis so we both ordered one to celebrate being here 🙂 Sues got a green-tea martini with ginger and honey and I got the Hollywood which had Malibu pineapple infused rum, chambord black raspberry liqueur and cranberry juice topped with champagne. tasty tasty 🙂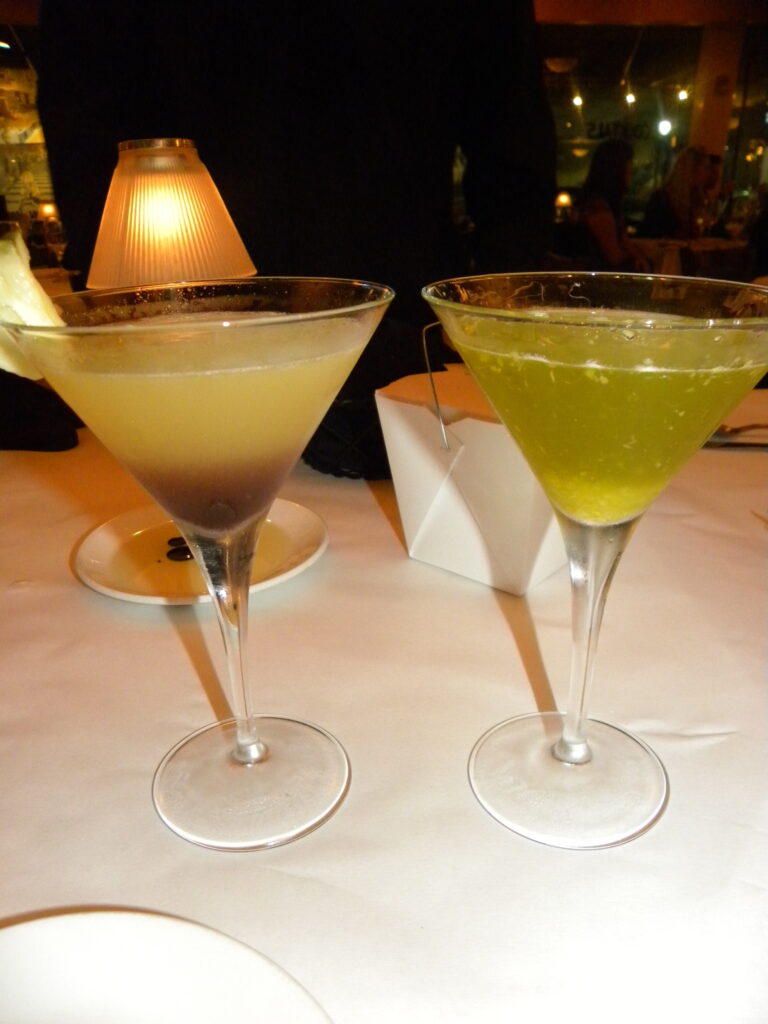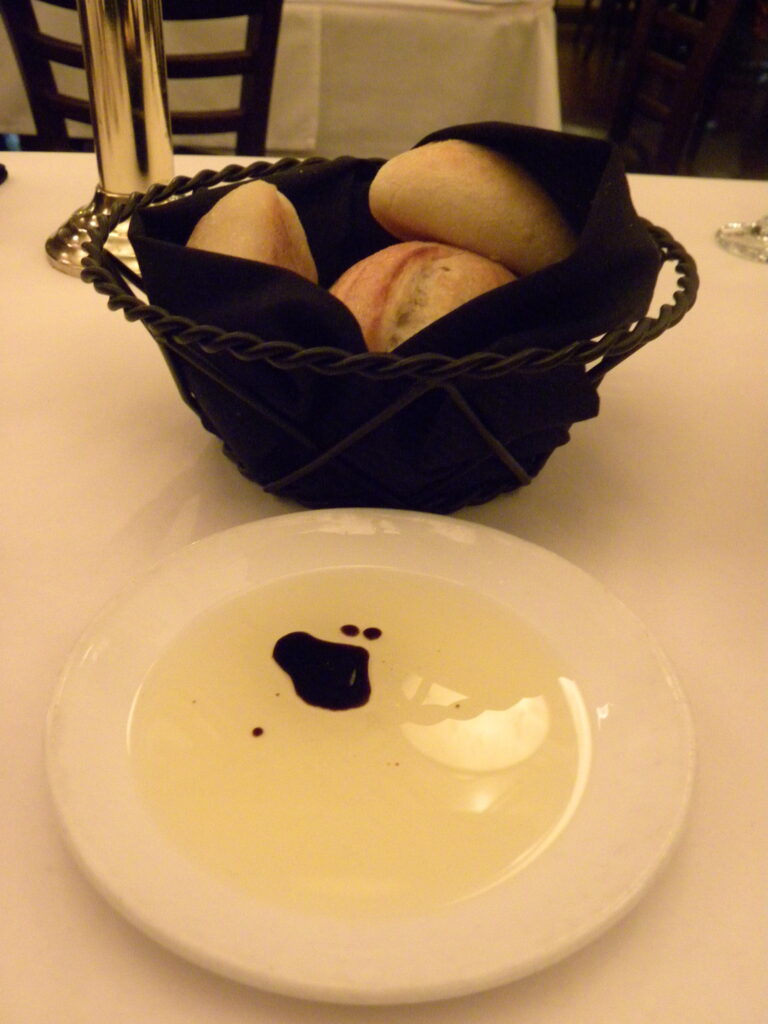 For dinner Sues got the Tuscan Flatbread and I got the Chicken Marsala.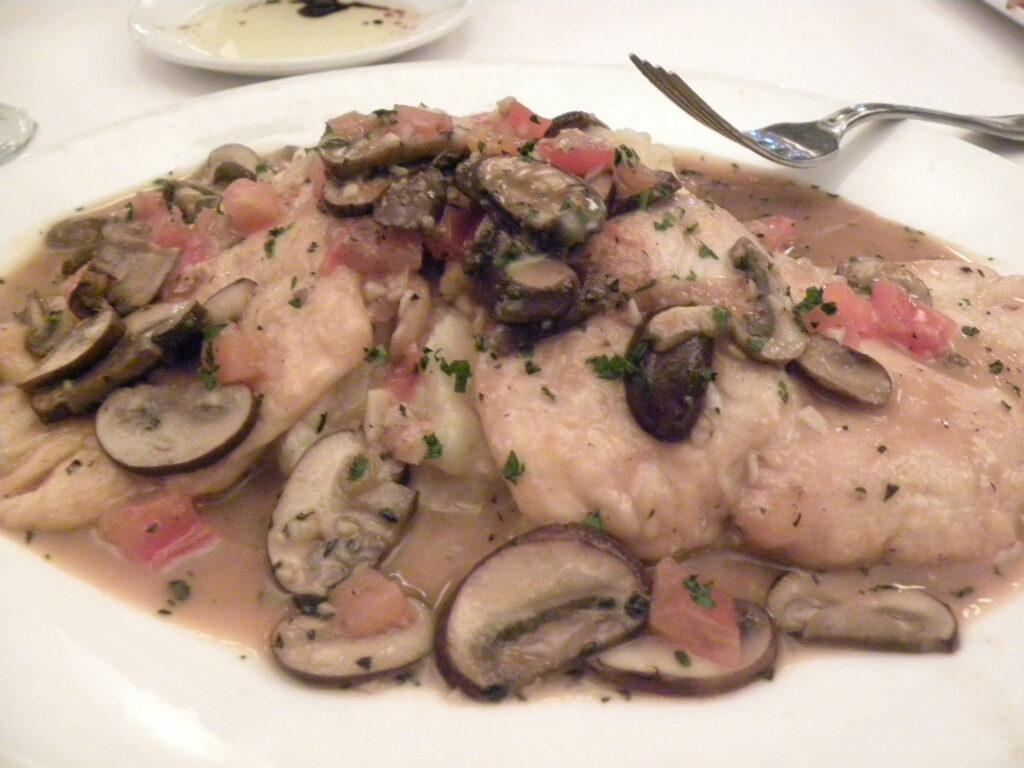 It's been such a long day so now we're in the hotel lobby blogging, getting some work done, and enjoying our cupcakes in our pjs… by the fireplace!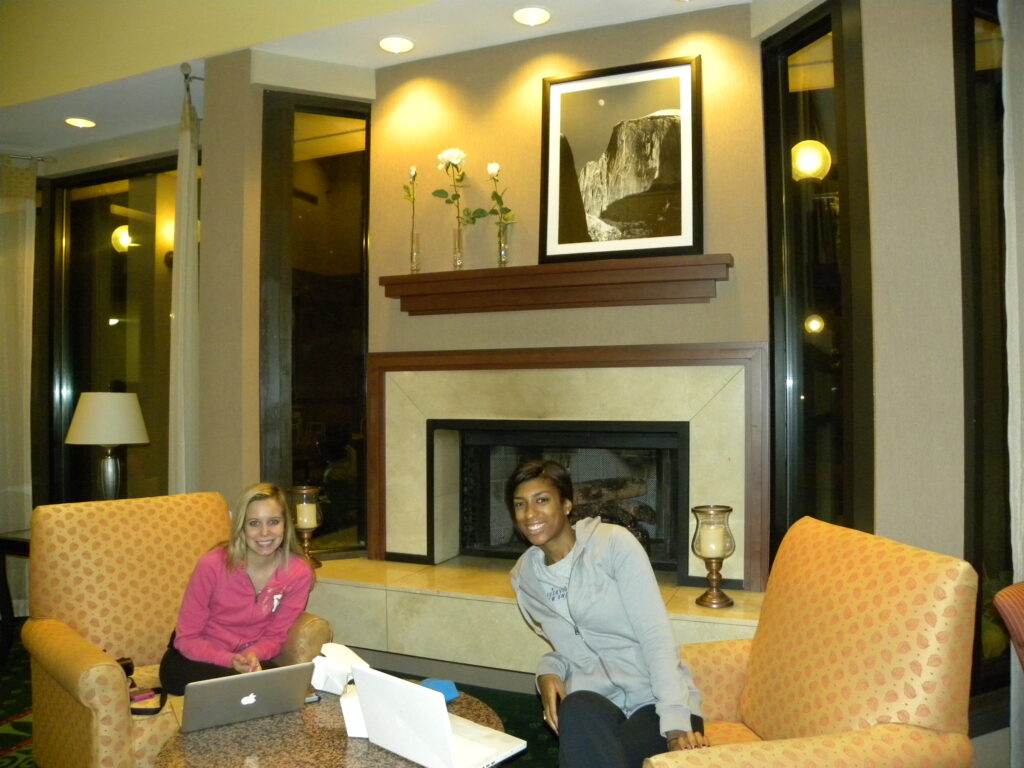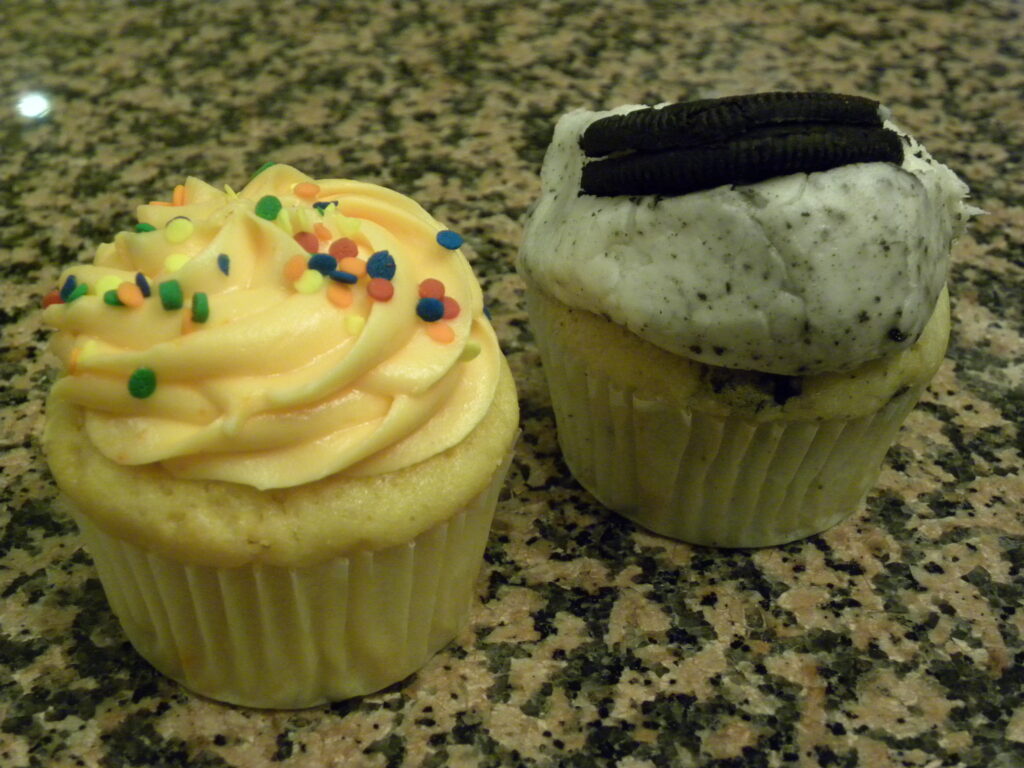 Tomorrow we're in the Butterball test kitchen learning everything there is to know about turkey… we're so excited to be here and to learn all of this useful information! We're also going to be blogging on Butterball's blog this holiday season sharing tips and advice on how to have the perfect Thanksgiving, so be sure to check it out! We'll share the link with you once the blog goes live!
[Chels and Sues]