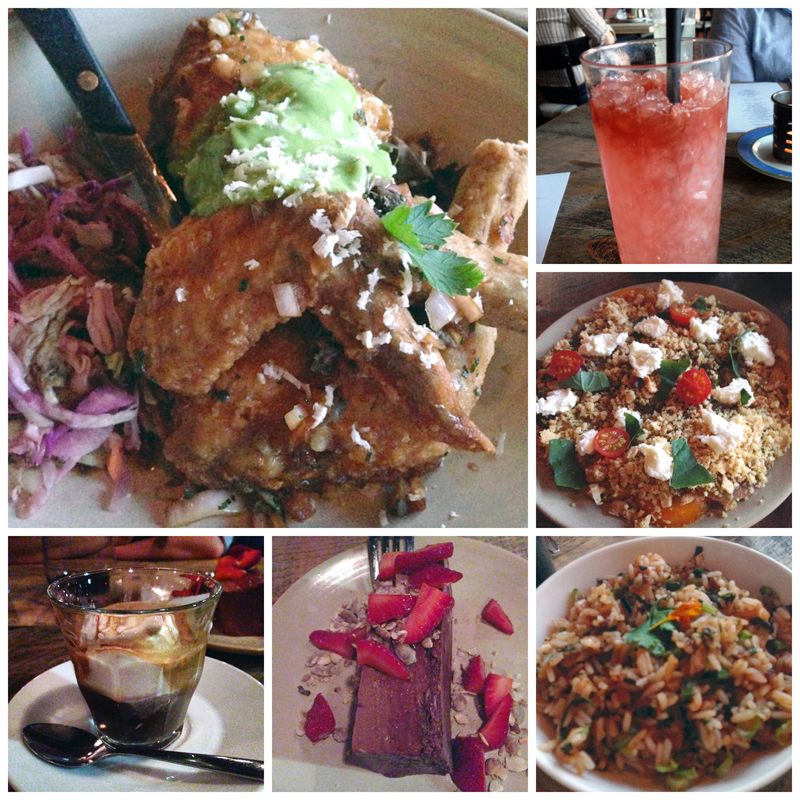 Lately, I've been feeling bad about how few awesomely inventive recipes I've been developing. Since I moved and my sister had the twins, things have gotten pretty crazy busy. Creating new recipes during the week isn't possible since I leave the house for work at 6:00 a.m. and often am not back home until 7:00 p.m. And a two-day weekend doesn't really give me enough time for all the people I want to see (seriously, a weekend without seeing my sister and the babies makes me SO sad), all the errands I need to run, all the house projects I want to get done, etc. Not to mention, I need to carve out at least a few hours for zoning out on the couch and sipping a cocktail!
But that certainly doesn't mean I haven't been eating. In fact, I've been trying to make a concerted effort to actually cook more; just using already existing recipes instead of developing them on my own. After working hard to create new dishes from scratch, following a recipe is seriously so nice; I feel completely relaxed in the kitchen. Also, no pressure to make things look pretty and have photo shoots? It's basically like a vacation. I thought I'd share a few of my current eats here, so you can see what I've been enjoying that hasn't been posted here. Please excuse the fact that they're all not very professional-looking iPhone photos that are generally taken in the pitch black night (or in my windowless office). I have pretty high hopes that this new iPhone (that I'll hopefully own in a week!) will have a much better camera.
I've mentioned that I make tacos more often than I'd like to admit. It's still true. Instead of Taco Tuesday, we tend to have Taco and Bachelor  Mondays. Yes, I watched that Bachelor in Paradise and yes, I'm sad it's over. I honestly don't know how I'm going to survive Mondays with no Bachelor-type shows until January. On a more positive note, I am ridiculously excited for Chris Soules to be the new Bachelor. My husband Chris told me I could go on the show if I wanted, but I'm pretty sure he was trying to trick me. I declined.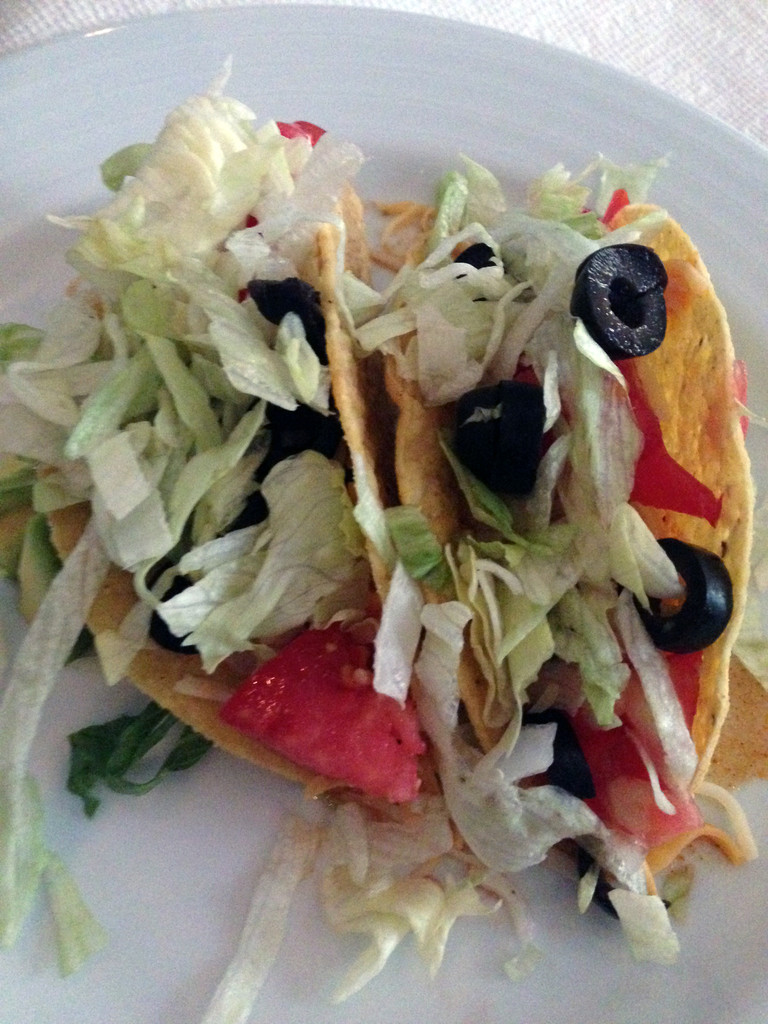 In an effort to switch it up, I made Margarita Shrimp Tostadas instead of tacos one evening.  I got this recipe from a blog called NeighborFood and they were an awesome weeknight dinner. Pretty easy to make and a little lighter than my typical tacos.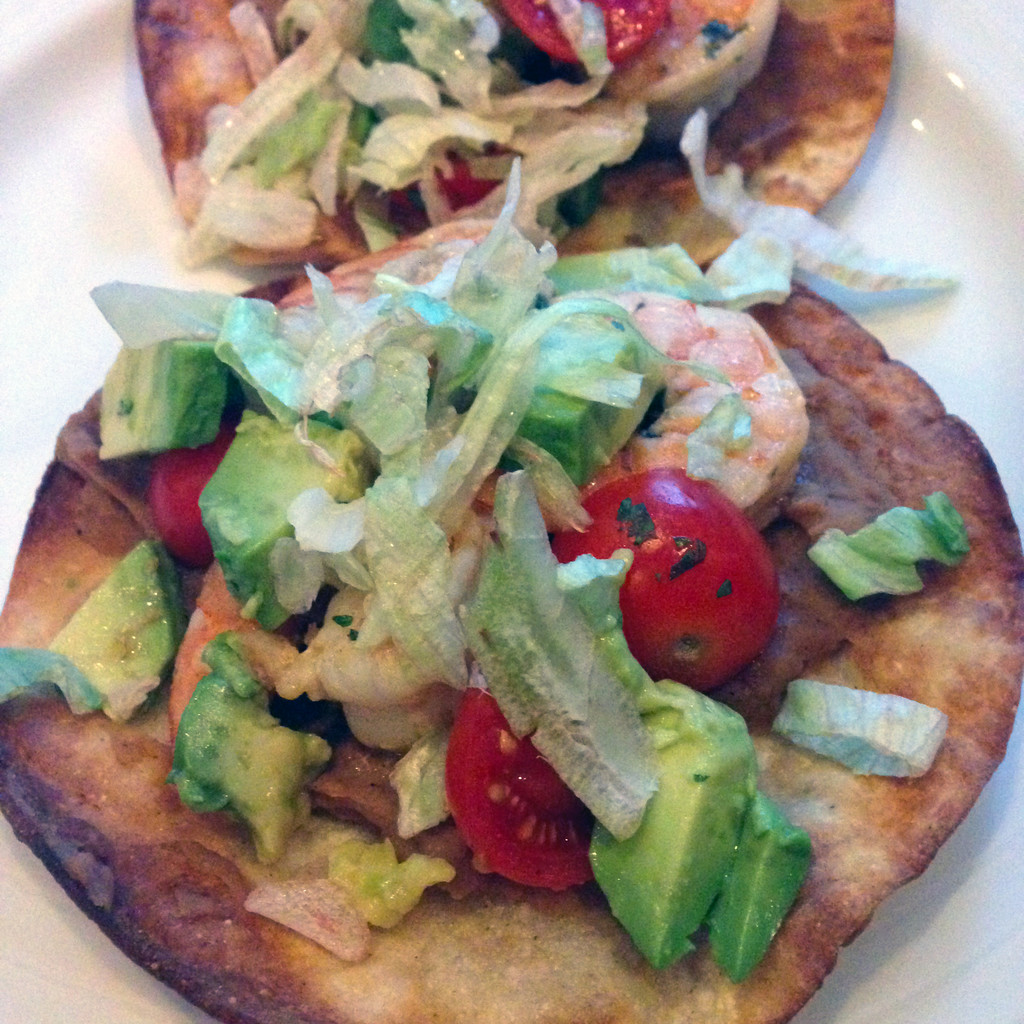 The second I saw this Roasted Tomato Farro Bake on Megan's blog, Delicious Dishings, I added it to my menu. It's basically one of my dream meals.
It was every bit as good as it sounded and perfect for the end of summer rush.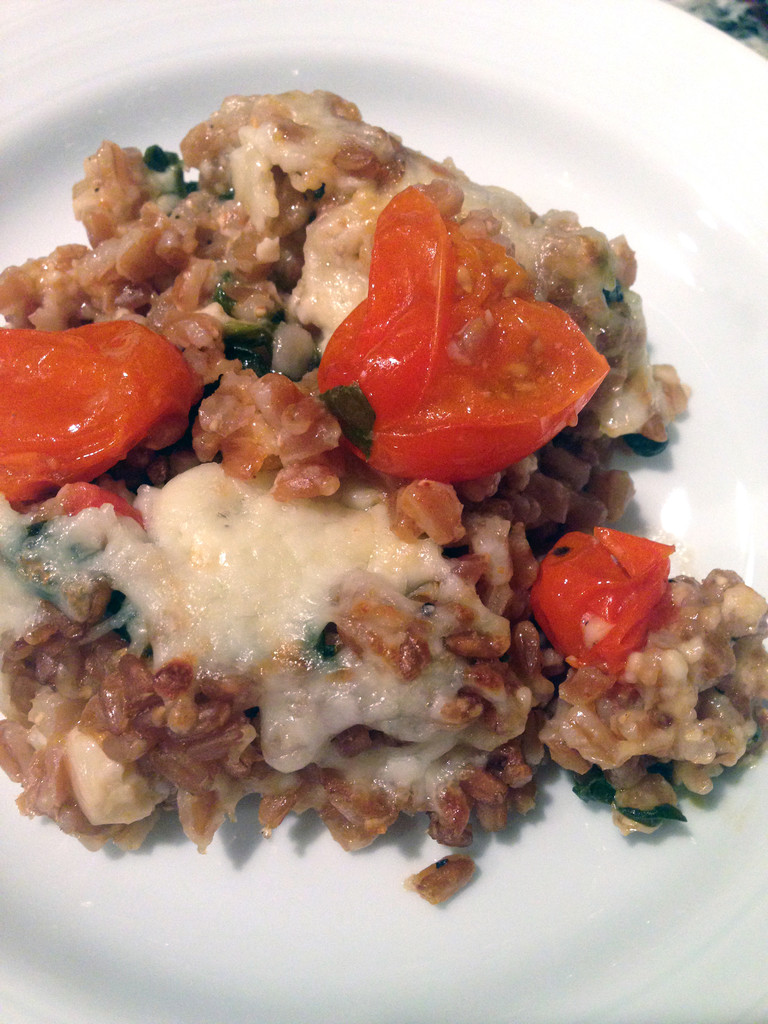 Um, I have zero recollection where I found this recipe. I do know that I ribboned asparagus and ate it raw. Also, I mixed peanut butter into the dressing even though the recipe didn't call for it.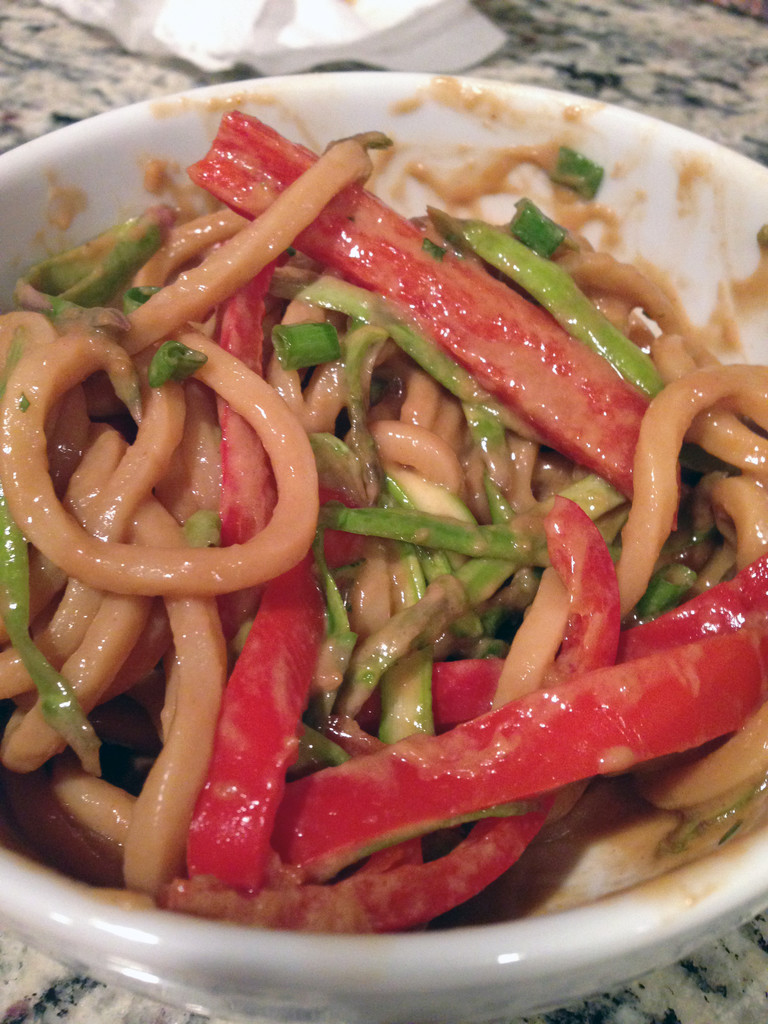 This dinner was one of my favorites- Thai Chicken Noodle Bowls. I actually prepped all the ingredients at home and brought them with me when we stayed at my aunt's to dogsit Mitzi. It was super easy to cook the chicken, noodles, and assemble.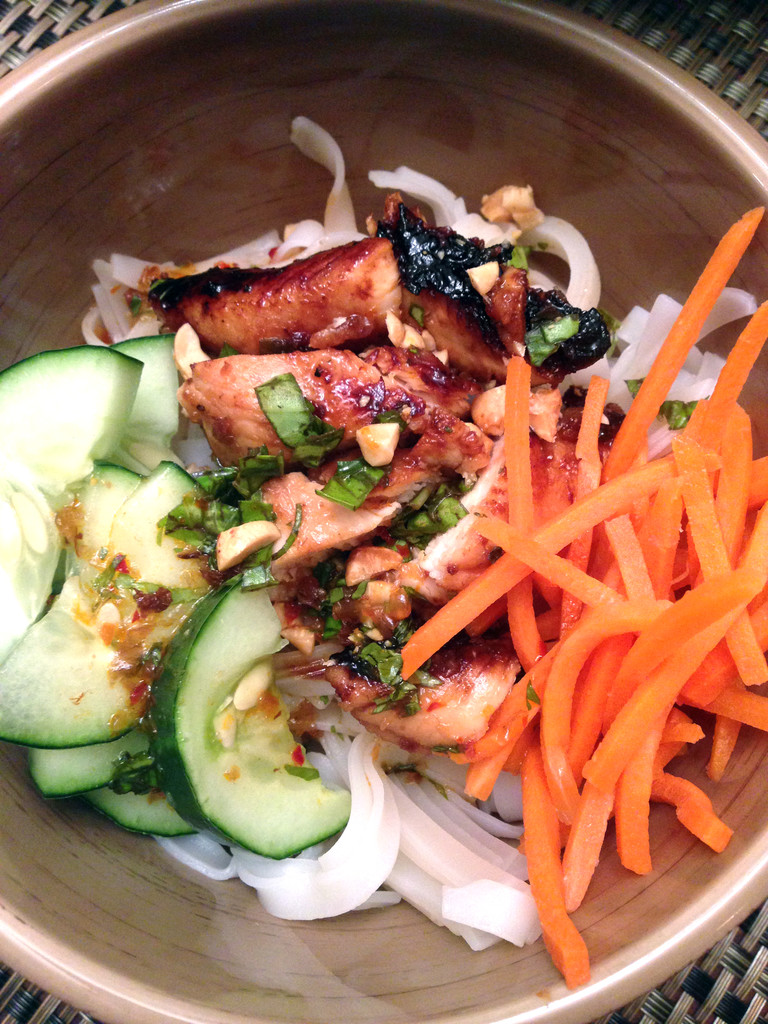 I make green smoothies as many nights as I can to make sure I'm getting all my vitamins for the day (this especially comes in handy when pizza is for dinner) and because I'm so happy that Chris will drink them with me. They usually have grapefruit, kale, spinach, chia seeds, and a little bit of pineapple in them. Sometimes banana or avocado, too.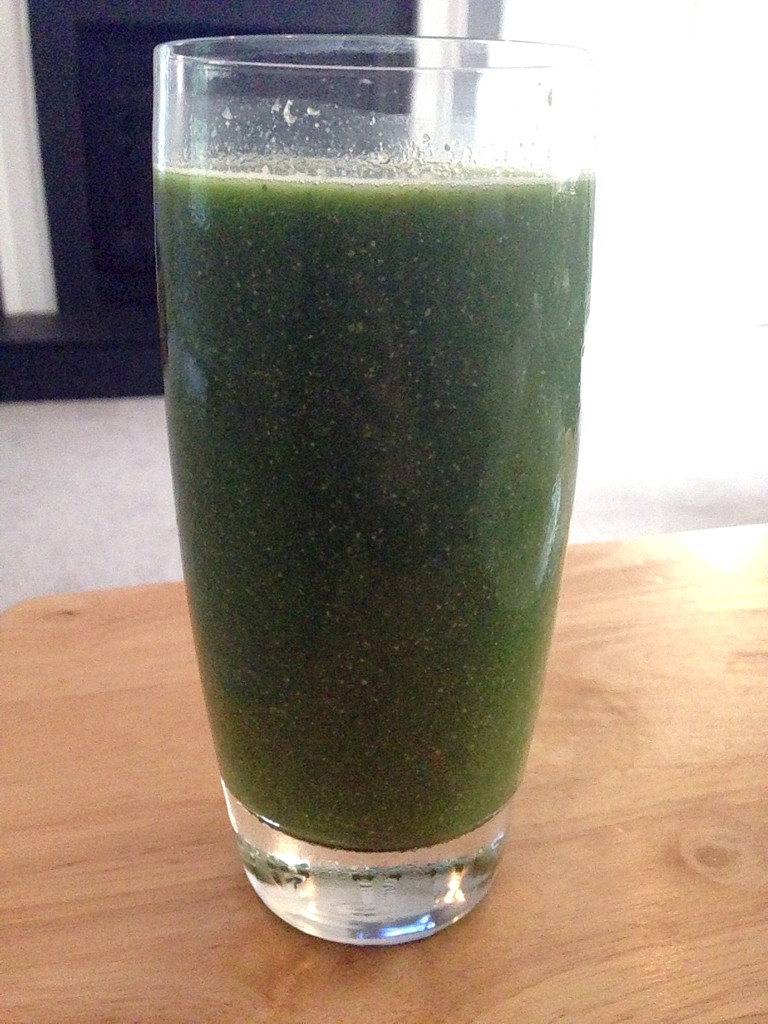 I made these Bacon-Wrapped Jalapeño Shrimp Poppers for a little mini dinner party we had when my aunt came to visit a couple weeks ago.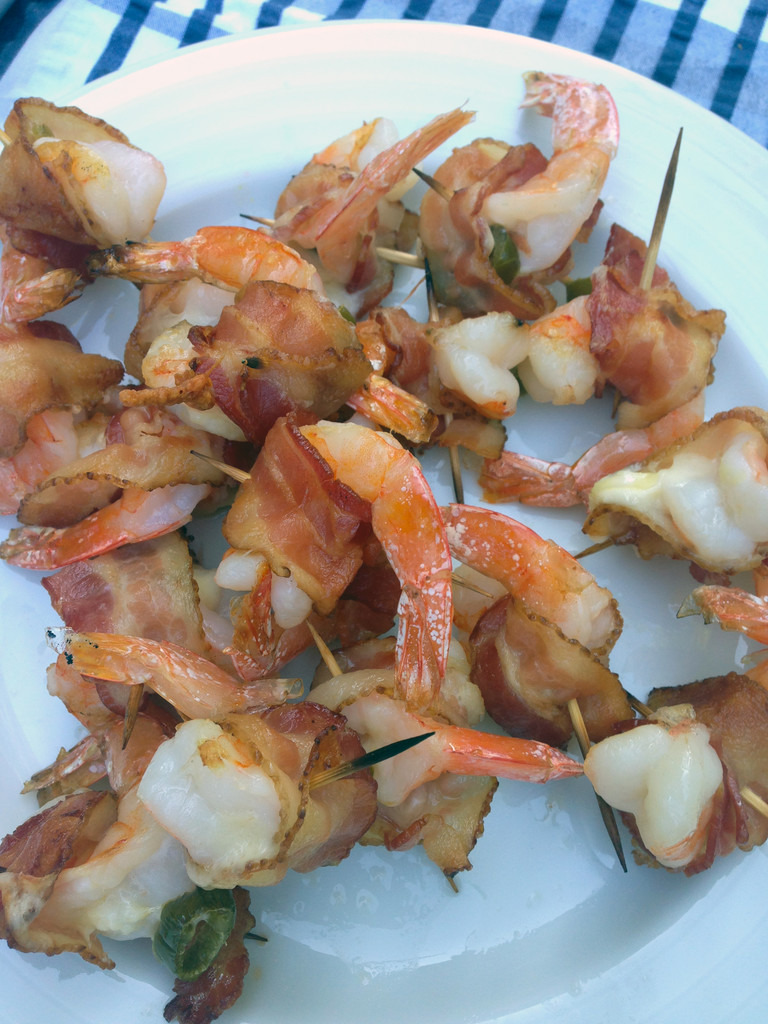 Oh and these Oatmeal Cookie S'mores Bars for dessert. HIGHLY recommended.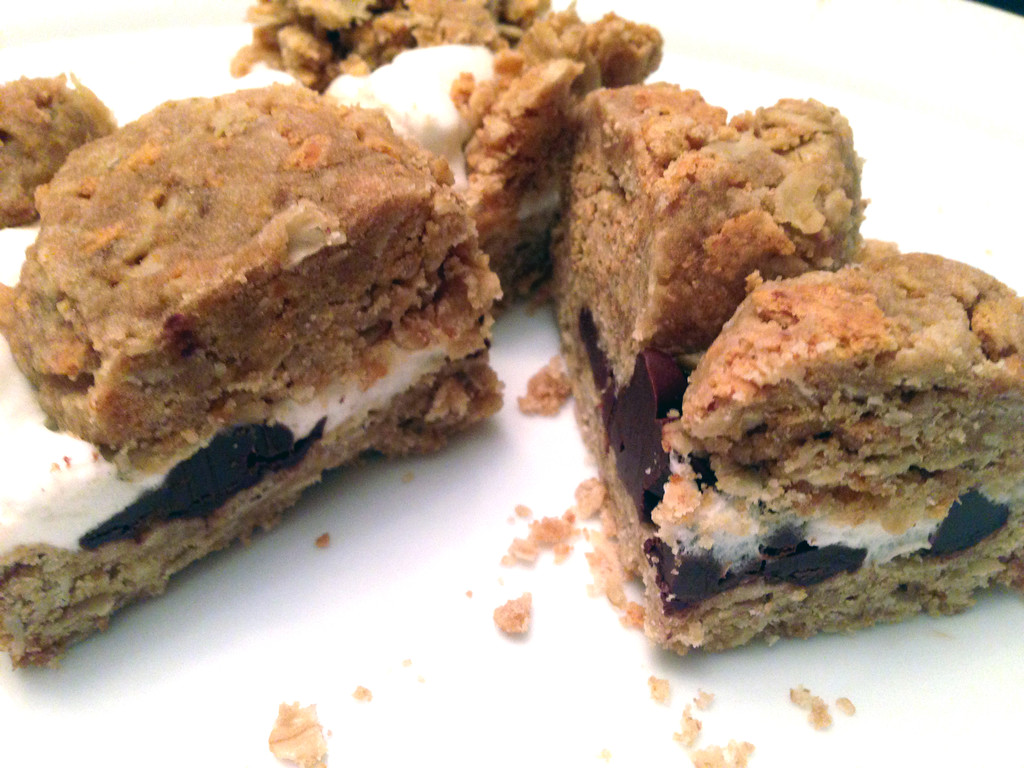 My sister took my mom and I out to La Brasa in Somerville for an early birthday dinner and I can't say enough good things about it. It was a totally unique restaurant and at times we were confused by the menu, but in a ridiculously good way. We really loved everything we had. My cocktail was especially exceptional (called the Eight Lime Poem, it was Puritia Verda Mezcal, Lillet Rose, citrus, honey, and bitters) as was the fried chicken. Also, every meal should end with affogato.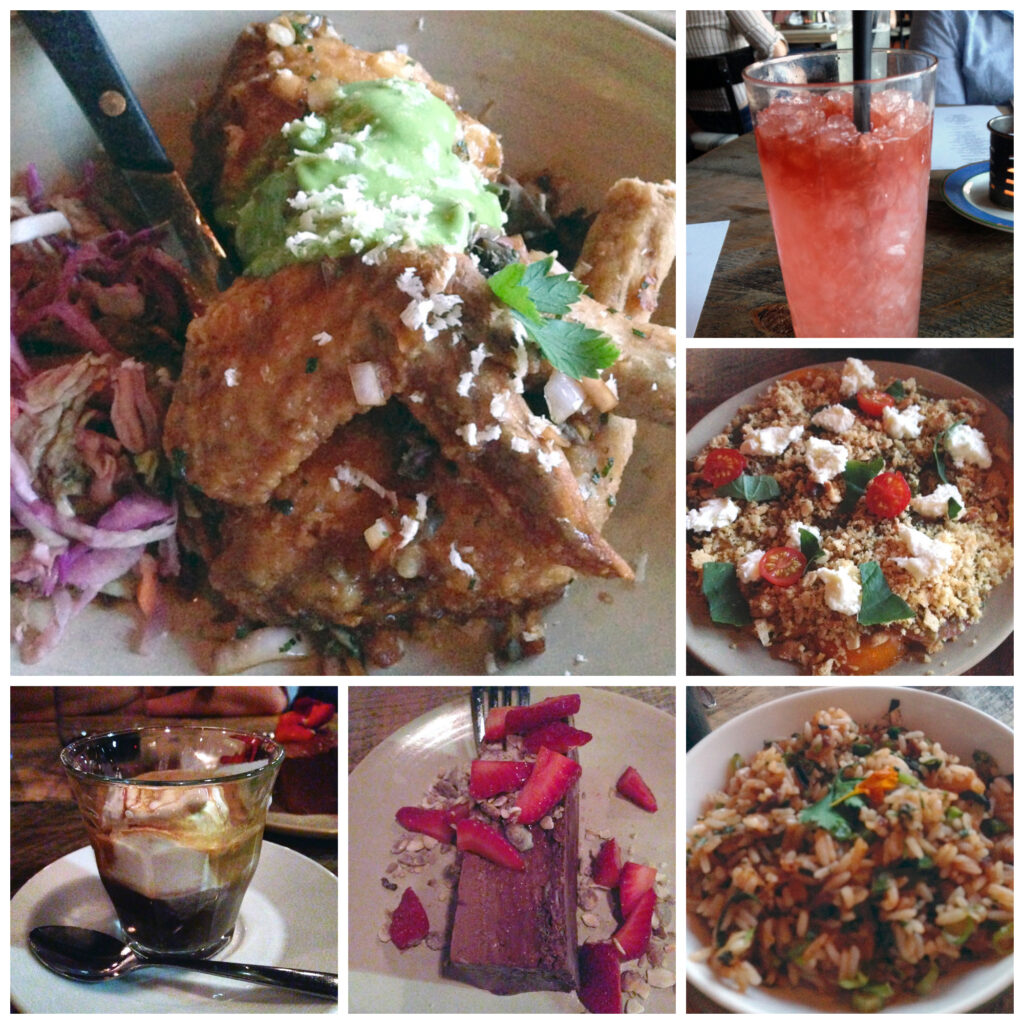 Weekend brunches tend to look a little something like this… Sometimes.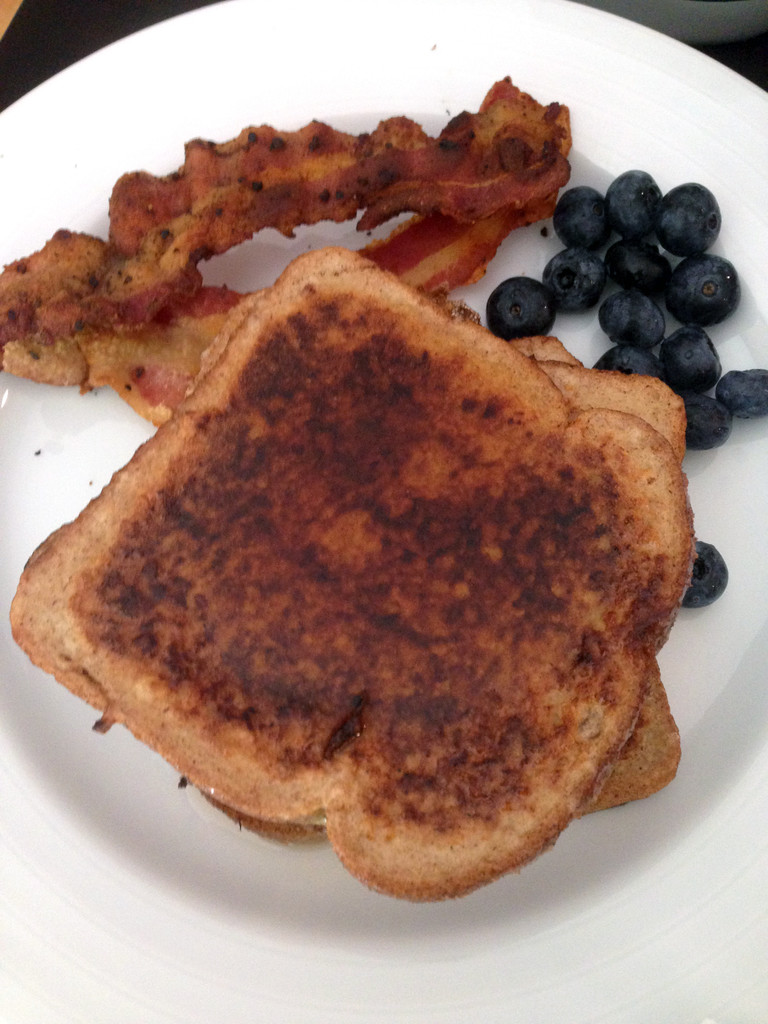 While weekday ones look like this (though the Mango Guanabana Fage is my true favorite!):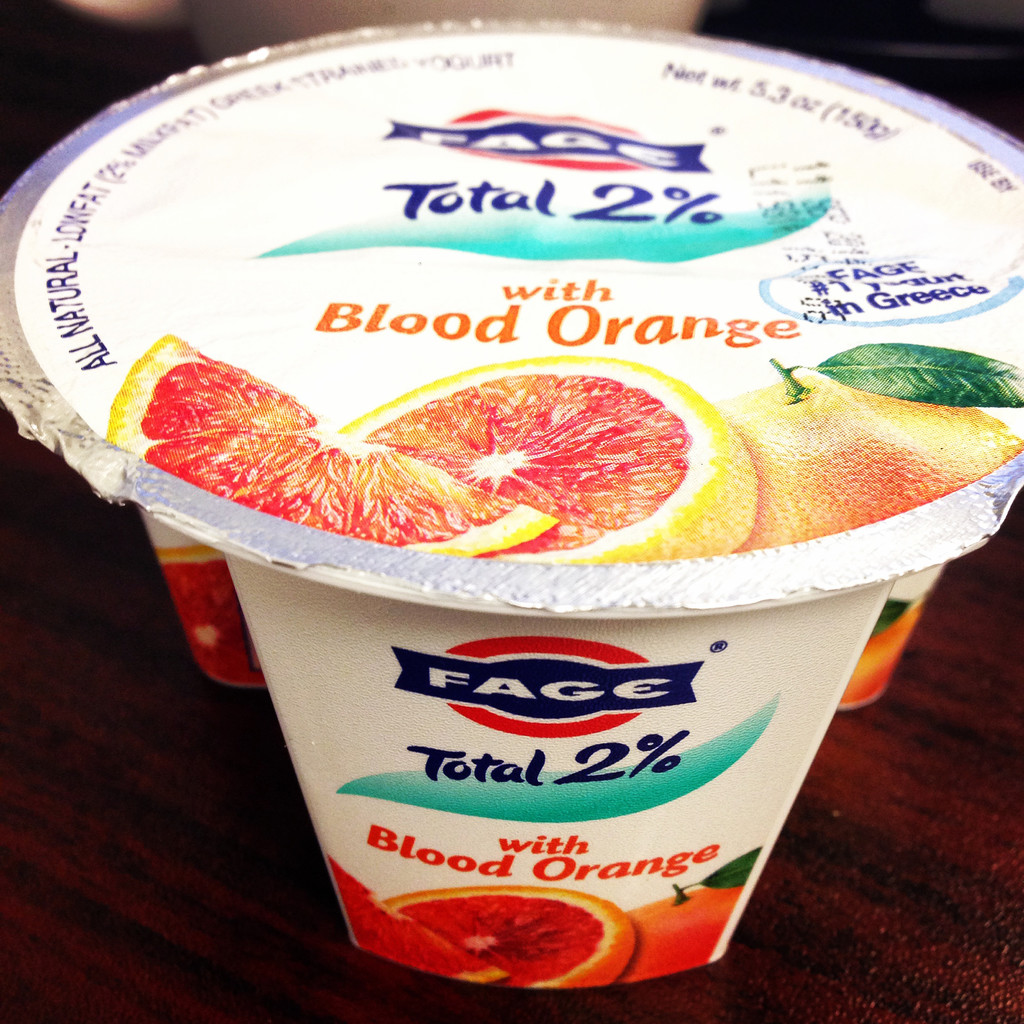 I try s often as I can to bring leftovers to work. But when I don't, I often get tempted to go down the street to Bread and Butter for this obnoxiously good kale and farro salad. Sometimes I get chicken on top, too. It's huge and I eat all of it.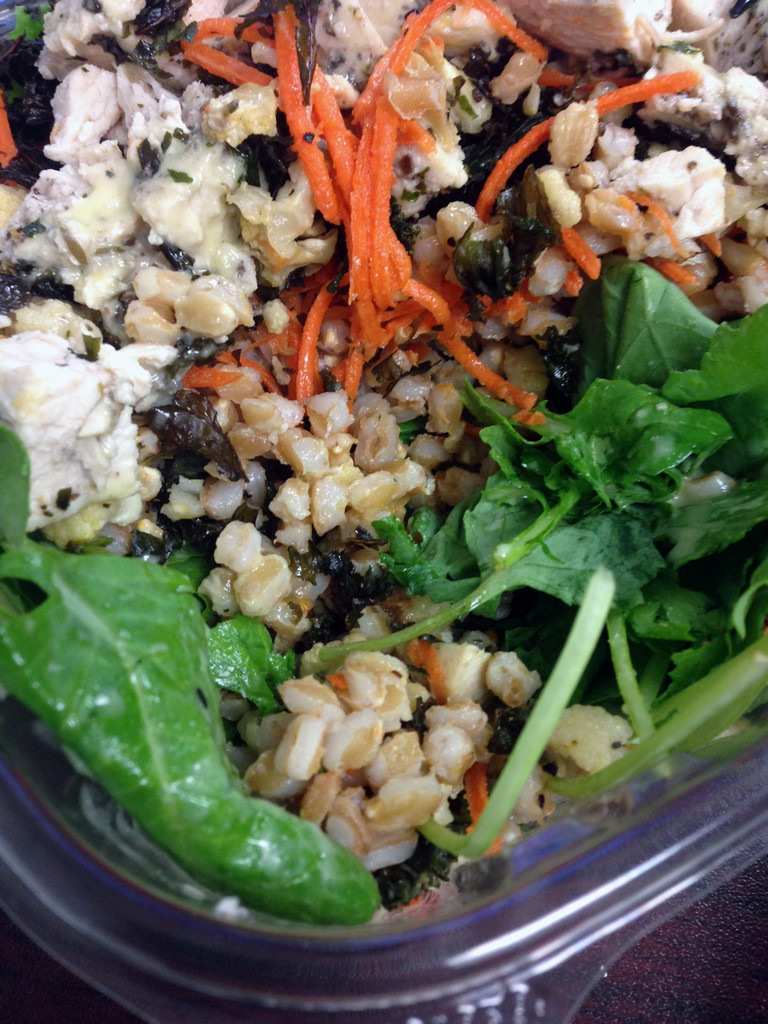 In an effort to be a bit more thrifty, I picked this Dole Takeaway up at the grocery store because it sounded very similar to my favorite salad, but much less expensive.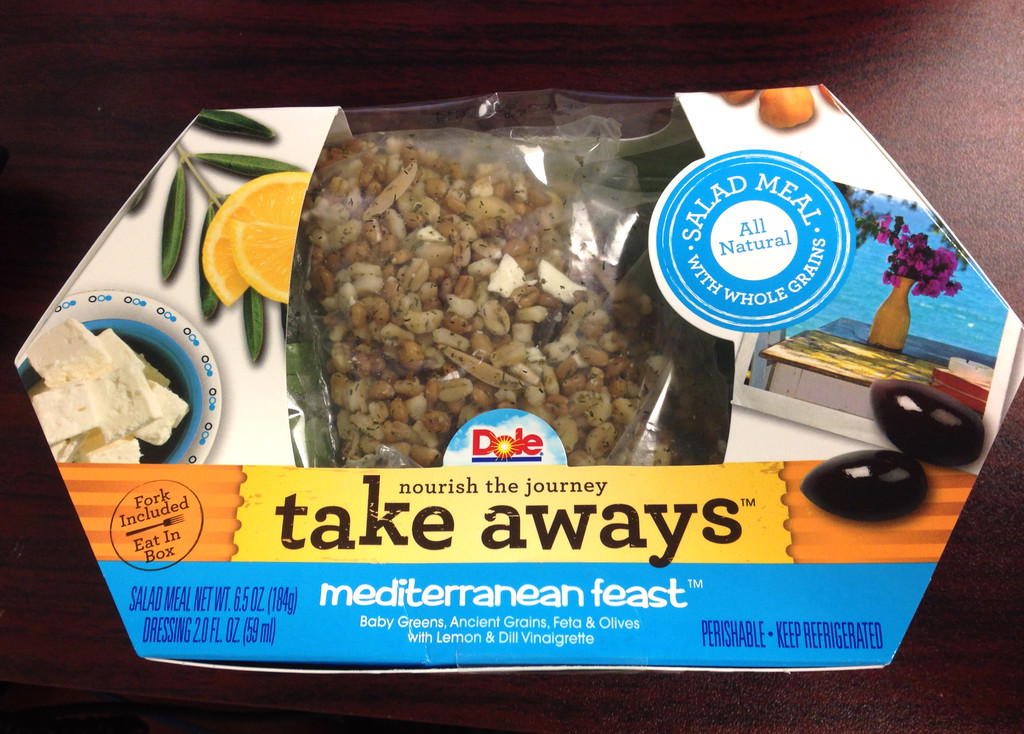 It was actually really good and way more satisfying than I thought it would be. It even looked pretty similar to my favorite salad, though I kind of missed the cauliflower, tomatoes, and fried kale that tops mine (however, the feta and kalamata olives made good substitutes).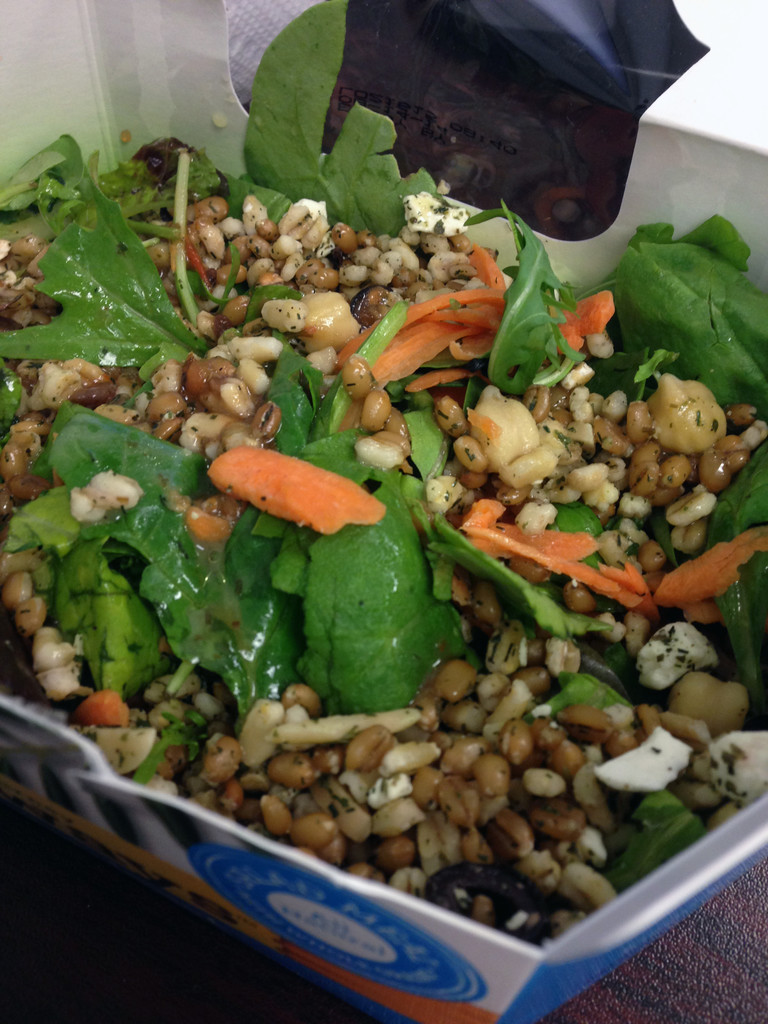 And that's basically what I've been eating lately. With plenty of other things mixed in, of course. Clearly, I am not going hungry at all. I've been trying to pin as many delicious-looking. easy-to-make recipes to my Pinterest page so that I have no shortage of meals to make during the week when I go to write my grocery list. Anything I can do to fight the battle of coming home from work, sitting on the couch, and ordering take-out. It's not always easy!
What are some of your favorite make-during-the-week dinners?
[Sues]