Happy Monday! Did you have a fun weekend? Mine was absolutely glorious and I'm having a bit of difficulty coming to terms with the fact that it's Monday. Monday. Buuuut it's also 90-something degrees here in Boston today and the Bachelorette is on tonight (Oh! And the Bruins, too!), so I think that probably equalizes things a tad bit. My plan is to get in a super productive day of work and then head home to make a caramelized onion and prosciutto flatbread, sip a Monday evening cocktail, and sit on the couch getting some freelance stuff done while becoming completely immersed in the world of hockey and a single lady looking for love. Ideal evening? Yup, I think so.
On that note, I decided it might be fun to start a new little series all about what I've been reading lately. I read a ton and am always looking for suggestions for new fabulous books, too. There are so many good books coming out right around now and my only wish is that there was about 403 more hours in the day so I could do some reading. Luckily, summer often means weekends by the pool with a good book in hand. Well, in reality, I get my reading time in on my commute to and from work and am constantly thankful that a good book affords me the opportunity to completely tune out the woman next to me begging for money so she can get medicine for her "non-contagious walking pneumonia." Seriously. She always seems to pick the seat next to me.
Annnnyway, here's what I've been reading lately:
The Engagements
 by J. Courtney Sullivan: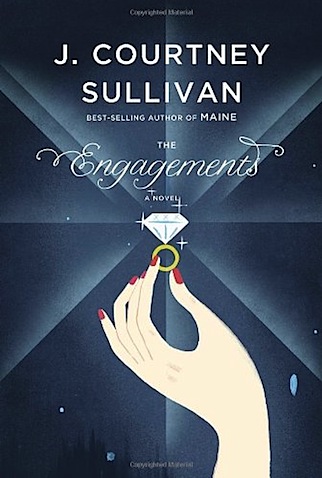 I absolutely loved this one! I'm a J. Courtney Sullivan fan and thoroughly enjoyed Commencement
and Maine
, but The Engagements
was my favorite book of hers yet. The book covers five different characters and time periods and jumps around from story to story, mainly exploring their views on marriage. My favorite character is Frances Gerety and The Engagements really centers around her. Sullivan was inspired by the real life story of Gerety, who just happens to be the woman who penned the DeBeers slogan "A Diamond is Forever" back in the 1940s. Obviously everyone has heard the slogan, so it's interesting to read about its creator and her life and just how diamonds became the symbol of love and marriage.
The Husband's Secret
by Liane Moriarty
Liane Moriarty is another writer I love, so I was super excited to see a new one from her, too. I got her book (and the J. Courtney Sullivan book) through the Amazon Vine program, which gave me early access to the book to read and review. The Husband's Secret
is also told from the points of view of three different women and each chapter covers a different women. But they're all connected in some way. It's one of those books that goes from totally lighthearted and fun to a bit more heavy and smart. It's a page turner and definitely a good one for the beach…. Or the T. If that's what your life is like. Sigh.
Inferno
by Dan Brown
Yes, I was one of the people who was sucked into The Da Vinci Code years ago (can anyone else believe it was a whole 10 years ago??) and I've read everything from Dan Brown since. I have really mixed feelings about Inferno
. On the one hand, I loved the basis for the story — one of Dan Brown's talents is making you feel the need to learn anything and everything about whatever historical topic he's focusing on. In this case, it's Dante's Inferno. I can't say too much without giving anything away, but I guess I'll just say I loved the concept of the book, but felt myself speed-reading through many parts, feeling like they were just like every other Dan Brown book. Lots of chasing, almost getting caught, mini surprises that you pretty much already knew were coming, etc.
Revenge Wears Prada: The Devil Returns
by Lauren Weisberger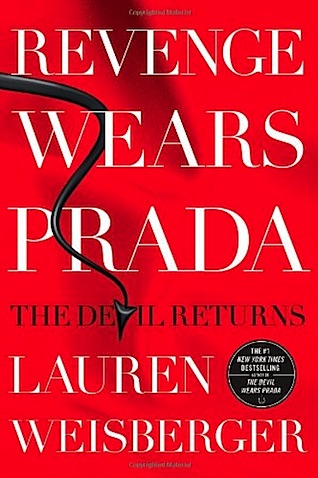 Somehow I missed the memo that a sequel to The Devil Wears Prada was coming out. So, when I saw that it existed, I immediately picked it up. It was… well, not as good as The Devil Wears Prada. But as someone who really loved the first book, I wanted to see what the characters were up to now- 10 years later! Consider this one a beach read. Revenge Wears Prada
 probably won't blow you away, but it might make you smile a time or two. In between some cringing over inconsistencies and general unrealistic happenings. There almost definitely won't be a movie sequel to this second book, but I'll probably continue to read anything from Lauren Weisberger. On the beach.
The Light Between Oceans
by M.L. Stedman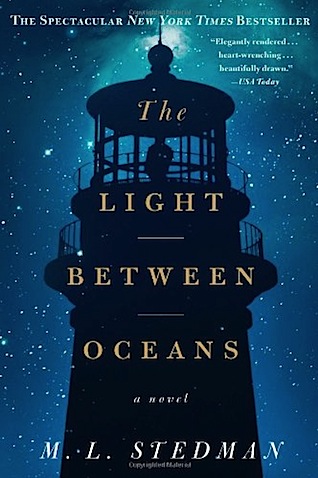 One of the most fabulous books I've read in a long time. It's about a lighthouse keeper who finds a lost baby and decides he and his wife will raise the baby on their own. It's definitely all about the moral dilemma and makes you wonder what you would do if you were in Tom Sherbourne's position. The writing in The Light Between Oceans
is also beautiful and the characters and story are wonderfully drawn out. A little heavier than the other books I've included here, but hey, even I have to be down the chick lit sometimes.
I'll post again soon(ish) when I've made my way through another few books, though I'm also toying with the idea of posting a summer reading list since there are so many books out right now that I just have to read ASAP!
What have you been reading lately?
[Sues]