Back in June, I wrote about what I've been reading (with the ultra creative title "What I've Been Reading #1"). Well, I'm back with the obviously named #2! It's been about 4 months since June (why the heck does time fly so much??) and I definitely have some more reading recommendations to share with y'all. The good thing about the weather getting colder? It's totally acceptable and even kind of encouraged to spend a Sunday curled up on the couch with a blanket, a book, and zero plans. Add a little snow falling outside and no work piling up next to you and you're good to go.
Not that I'm wishing for snow in October. But I kind of am. Only, just for like a day or something so I don't get sick of winter before it even starts.
Welp, without further ado, here is what I've been reading (and loving!) lately:
The Good Luck of Right Now
by Matthew Quick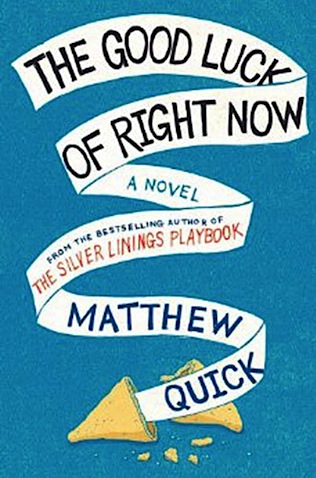 Yes, a new one from the author of TThe Silver Linings Playbook [movie tie-in edition]: A Novel
! This one isn't actually officially out until February, but I'll give you a little sneak peek. If you're a Richard Gere fan, you'll love Quick's new book. I'm kidding. Well, kind of. This entire book is made up of letters to Richard Gere, though. Written from the book's narrator, Bartholomew, as he deals with the death of his mother and life on his own. This book is definitely in the same vein as The Silver Linings Playbook and I couldn't help picturing a movie with Bradley Cooper once again playing the lead (OK, so maybe I just wanted to picture Bradley Cooper?) and I'm about 97% sure they will be making this into a movie at some point. There are themes of love, loss, confusion, and friendship and I think if you already love Matthew Quick, you'll probably enjoy this one, too.
Let's Explore Diabetes with Owls
by David Sedaris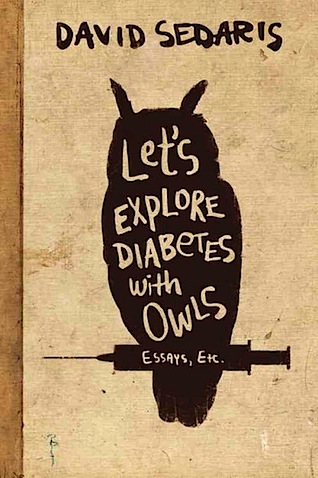 I mean, it's David Sedaris. If you haven't yet read any David Sedaris and you like to laugh, you should probably get on that one. I laughed out loud several times on public transportation while reading Let's Explore Diabetes with owls… Which makes me pretty much like every other weirdo on the T. I definitely won't say this was Sedaris's finest book of essays (Read Me Talk Pretty One Day
or Naked
) and it was a little too politics-y (not a word, but I don't care) in places. But it was a quick read that made me laugh and love David Sedaris and his crazy family a little more.
This Is the Story of a Happy Marriage
by Ann Patchett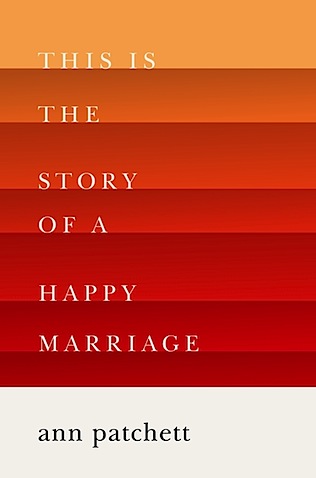 Ann Patchett will always be one of my favorite writers. My love for her started early in college when my friend Kyle introduced me to Bel Canto (P.S.)
. I think I've read pretty much everything from her since, including her recent State of Wonder
. This new one from her is actually a compilation of Patchett's essays, many focused on how she became a writer and, of course, her love life. I really enjoyed it as a already Anne Patchett fan because we got to hear a lot about how she got ideas for some of her first books.
My favorite excerpt is from the title chapter when Ann's friend asks about her husband and says "Does your husband make you a better person? and Ann says she has no idea what she's talking about. "'Are you smarter, kinder, more generous, more compassionate, a better writer?' she said, running down her list. 'Does he make you better?' 'That's not the question,' I said. 'It's so much more complicated than that.' 'It's not more complicated than that,' she said. 'That's all there is: Does he make you better and do you make him better?'"
OK, now I need to go read Bel Canto again. ASAP.
Beautiful Day
by Elin Hilderbrand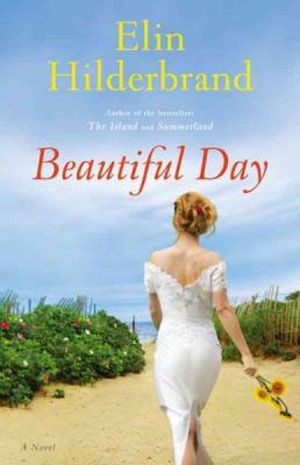 I'll probably just love everything Elin Hilderbrand writes. Especially in the summer time. I refer to her books as upscale beach reads as they're definitely a bit more lighthearted (and all take place on Nantucket), but not trashy or lowbrow. The characters in Beautiful Day are wonderfully developed and we get to hear from so many of their points of view. This definitely wasn't my favorite Hilderbrand book, but it's fun and an easy read. I know beach season is over (wah, wah!), but it's legit always summer with Elin Hilderbrand.
We Are Water: A Novel
by Wally Lamb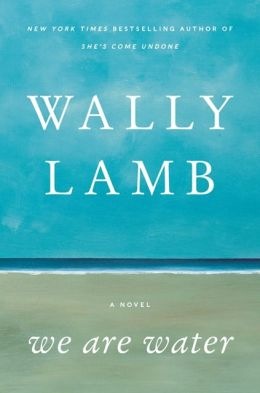 Yay Wally Lamb! This book is one of my favorites of the year so far. It's the kind of book that you read and then realize just how much it contained. I mean, this book had everything… drama, love, divorce, violence, abuse…. lots of really heavy stuff. But the reason I liked the book is because you didn't read it and feel all depressed and dragged down by the heavy stuff. It didn't feel as dark as it should have. Probably because everyone involved was still living their life and carrying on and getting by. I don't want to give anything away, but as you read through this rather lengthy book, you'll discover more and more and will also have the opportunity to hear from many different characters. I'm glad Lamb is back with a new novel!
I've read a bunch more in the past few months, but those are definitely at the top of my list. And now? Now I'm off to head to bed to read this: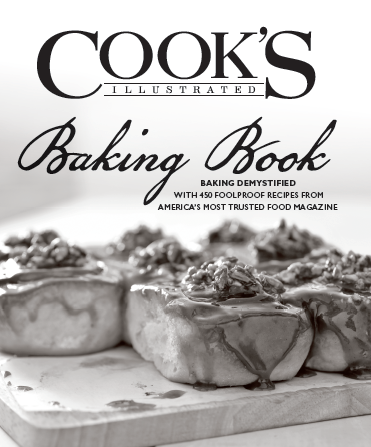 Yup, The Cook's Illustrated Baking Book
. Annnd now I want to make everything. Goodbye.
Seriously though, what have you been reading? I love getting recommendations, too!
[Sues]