I was at work the other day and realized I had spent way too much money on lunch last week. I decided to make some soup when I got home because I love how it a) is so quick and simple to make - i.e. I finished cooking and was sitting down eating in time to watch Idol and b) it's great to freeze and bring for lunch throughout the week. I went to www.whfoods.org and found a great recipe for Turkey and Vegetable Chili Verde. All of the ingredients were easy to find (the recipe calls for a 15 oz can of diced tomatoes and a 4 oz can of green chili... I happened to find two cans of diced tomatoes
with
green chili in the Goya aisle, which worked out quite well... love when that happens). 2guysuncorked recommend Ravenswood 2005 Zinfandel to bring out more of a spicy-ness or Los Vascos 2005 Cabernet Sauvignon.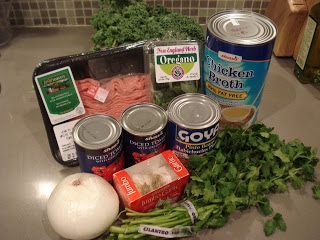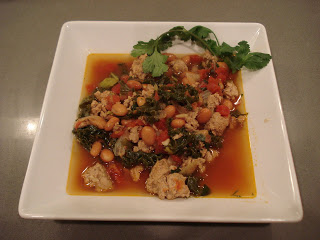 I also had quite the craving for white bean dip so I decided to whip some up too. Aaaaaand it was great and took about 5 minutes to make. I'm going to have to keep this recipe in mind the next time we have people over.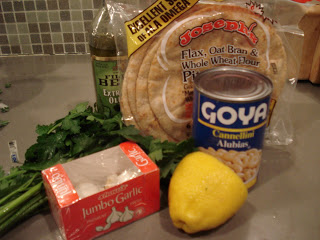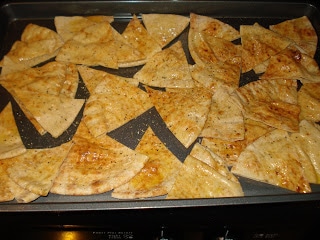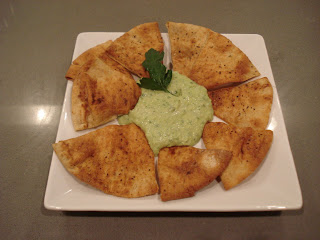 I'm not normally a "stickler" for what I eat... (hello, bacon about 50 times a week). But I must admit it's quite nice knowing what I'm putting in my food and having that sort of control. Even the pita chips were so easy to make... all you do is cut them into triangles, toss some salt and pepper on them, drizzle some oil on, and pop them in the oven. Simple enough!
mmmmm. scrumptious.
[Chels]