It's the most wonderful time of the year! It's Whole Grain Sampling Day! I've been celebrating with Oldways and the Whole Grains Council for a couple years now and was super honored that they asked me to celebrate with them once again. I think by this day and age, most of us are aware that whole grains are crazy good for us, but sometimes it's nice to get a little reminder. And I love that Oldways and the Whole Grains Council set up a whole day to let us sample products with whole grains that we might not have had the chance to try before.
They sent me a big box packed with whole grains, giving me the opportunity to try a whole bunch of new products that I didn't even know existed. And now I'm thrilled to give you a chance to try them, too!
See those Real McCoy's Rice Puffs right there? I basically ate the whole bag of those. Which might actually be too many whole grains. I'm just going to pretend there's no such thing. Go with me on this one, OK?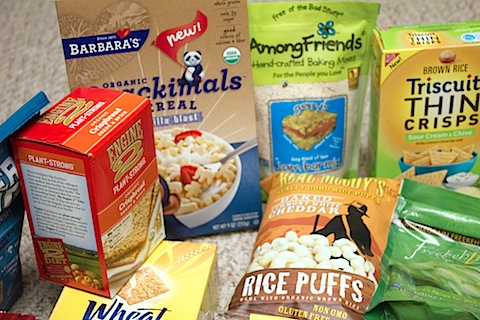 Did you even know that Sour Cream and Chive Triscuits existed? I did not. But now I do. I also know Popsalot Saigon Sunrise Popcorn exists… As does a super fabulous and satisfying Buckwheat and Hemp cereal from Erewhon.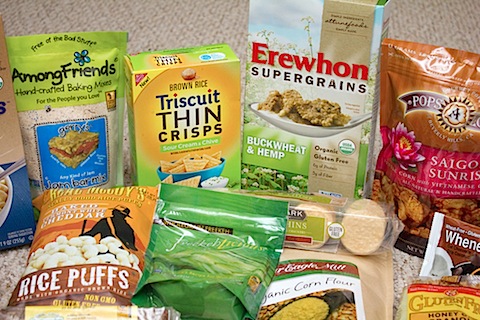 Forbidden Rice Ramen? This is taking ramen to a whole new level.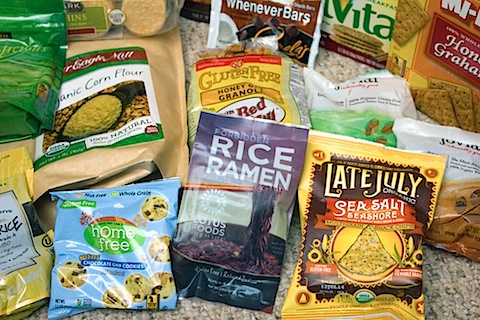 Cookies can be packed with whole grains, too. And today is the perfect day to eat them 🙂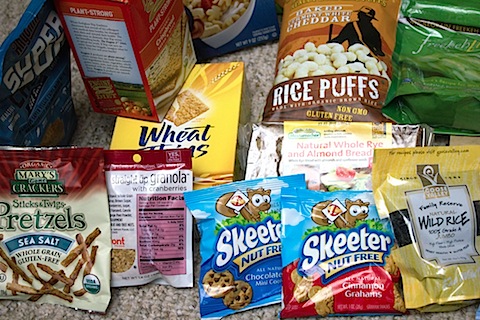 At this point in my life, whole grains are so ingrained in me that I actually almost always prefer whole grain version of foods to non. Like rice? I'll always choose brown rice. Same with bread. The more whole grainy looking, the better.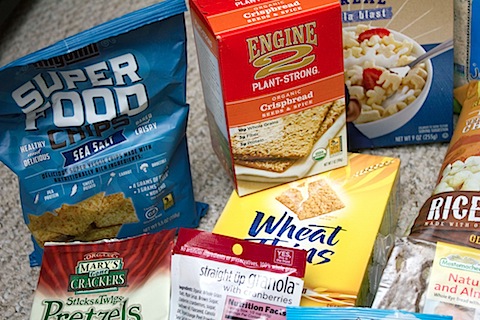 Ooh, I finally got to try Belvita, too. I was a little skeptical because whenever I hear the radio commercials, I think they're saying "Velveeta" and I don't understand why they're telling me to eat it for breakfast. But Belvita really is the perfect breakfast food… especially with a little peanut butter spread on top.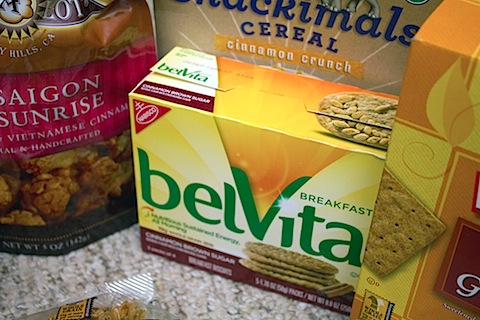 Freekeh was a new discovery for me during last year's Whole Grain Sampling Day. This year, I've been seeing it absolutely everywhere! I think it's gearing up to be the next quinoa. It already has a leg up with its awesome name… And Freekehlicious is about the best brand name ever.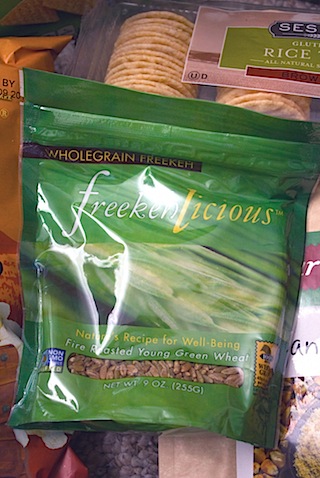 If you had any notion that whole grains were boring, I hope that's been cleared up for you now 🙂 If you're still skeptical (or even if you're not!), you should definitely enter this giveaway. I'll be choosing one random reader to win this same box of whole grain goodness, so you can conduct your own sampling!
All you have to do is comment on this post telling me your favorite product made with whole grains! Comment by Sunday, April 6 at 11:59 p.m. to be eligible (must be in the U.S. to win). Good luck and happy Whole Grain Sampling Day!
[Sues]