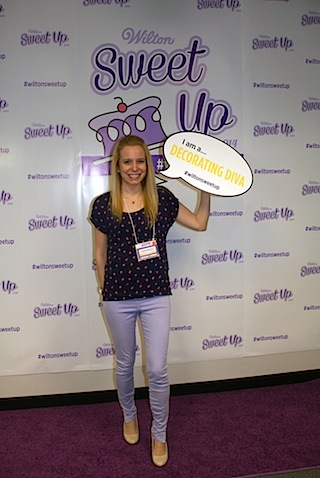 I've said it a bazillion and five times before, but I am a pretty lucky person. This little blog has brought tons of awesomeness into my life and a couple weeks ago, I had yet another exciting adventure. I had the opportunity to head to the Chicago Suburbs with the Wilton Treat Team to spend some time at Wilton's headquarters and attend "Sweet Up," an event during which Wilton announces many of their new products and reviews the upcoming trends for the year.
I arrived in Chicago late on Thursday night and woke up bright and early on Friday to head to the Wilton School in Darien, IL.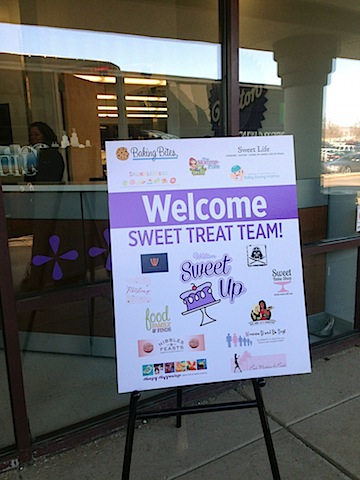 We learned about Wilton's history...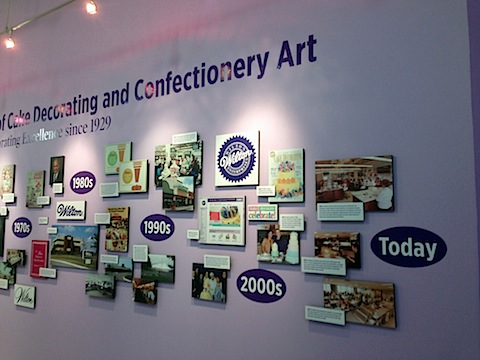 And saw tons of beautiful cakes students had been working on.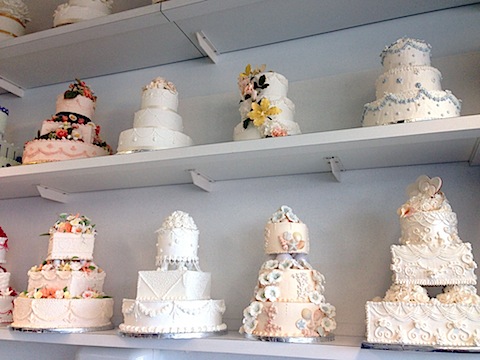 We also got to take a little class with the director of the Wilton School, Sandy Folsom. She's been teaching the Wilton Method for 25 years.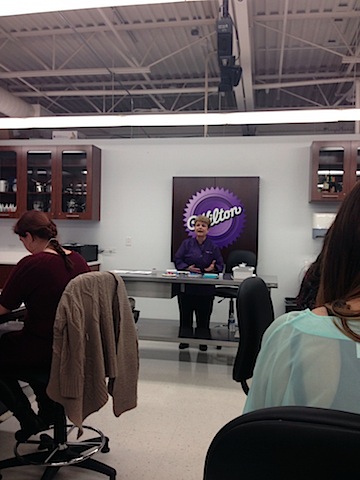 I'll admit, I was slightly intimidated as lots of the ladies in attendance were incredibly talented and way beyond me when it comes to cake decorating skills. I've never even use fondant before! Well, now I can't say that anymore...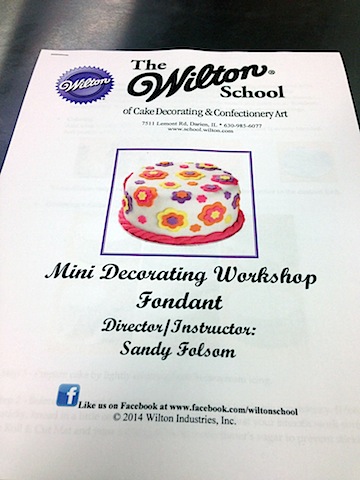 Wilton just came out with a new line of fondant, Decorator Preferred. I've never used fondant in part because I'm totally scared by it and in part because I don't like the way it tastes. But this fondant? Actually has a great flavor and much nicer consistency in your mouth (I know, that's what she said or something).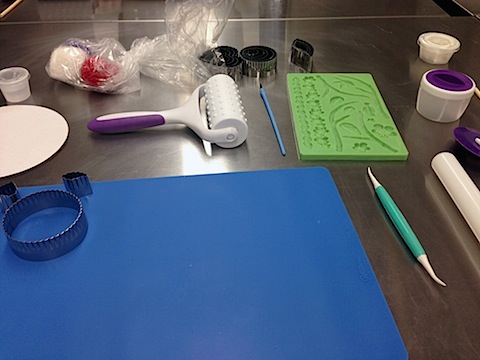 And I'm obviously not yet a pro, but this fondant was way easier to use than I thought it would be.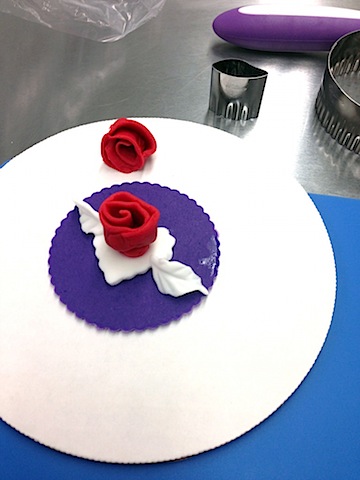 We also spent some time with buttercream, improving our skills with flowers, basket weaving, and more.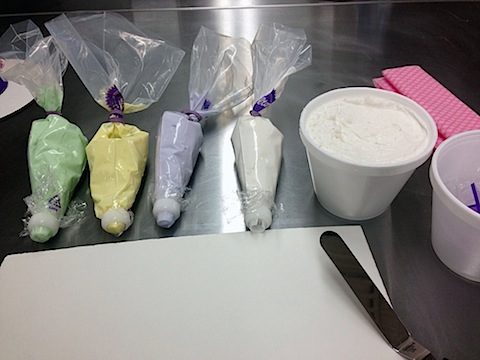 And then we got into teams and were given cakes and some decorating materials and 45 minutes and told to GO!
Our team's finally product… We used both our buttercream and fondant skills. And we can pretend that the pretty marbled fondant on top of the cake wasn't merely a happy mistake on my part. Let's just say it was totally on purpose.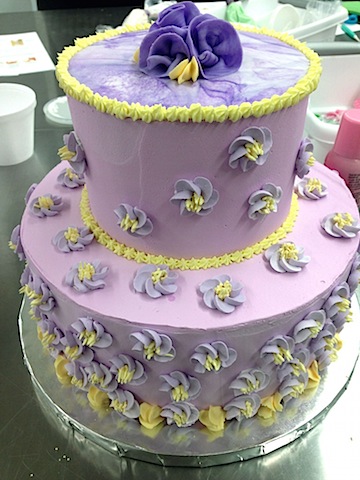 It was such a pleasure meeting, working with, and hanging out with these ladies: Adeina of Crafting with Adeina, Mandy of Waiting on Martha, and Nicole of Baking Bites.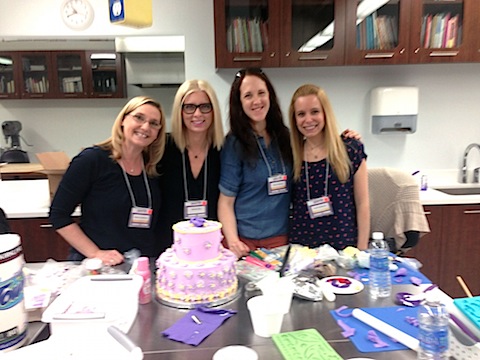 Our cake actually won an award at the end of the evening! OK, so all the cakes won awards… Still, give me a giant chocolate bar with a 3D cupcake on it and I am happy.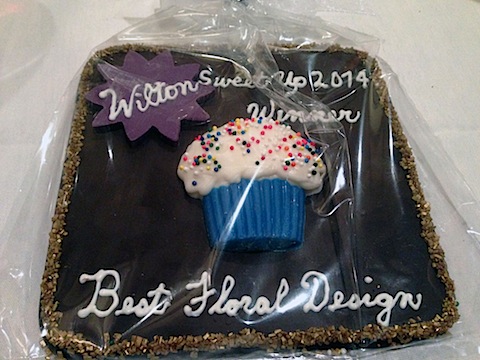 After our time at the school, we got to browse the Wilton Company Store. AKA shopping spree with a pretty nice discount. Oh, how I wanted to buy EVERYTHING here.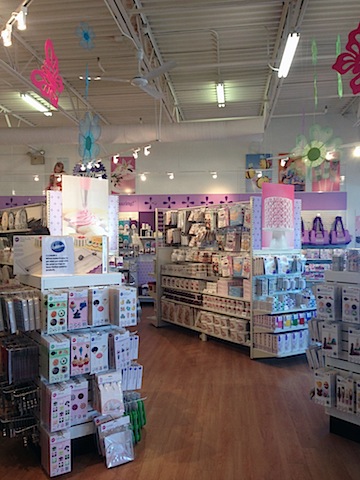 Then, we jumped back on our shuttle and headed to Wilton Headquarters for Sweet Up!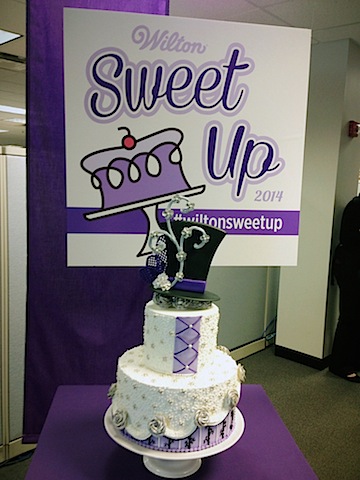 Wilton's CMO, Eric Erwin, kicked off the live-streamed event and it was so awesome to hear just how passionate he is about the company.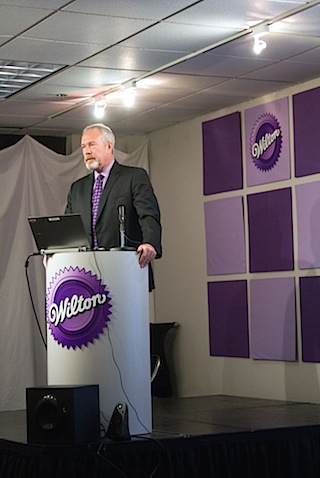 From there we learned about the big trends in cake decorating. Which basically meant looking at large photos of stunning cakes.
Beth Somers, Wilton Test Kitchen Manager (and Cupcake Wars winner!) was the speaker for the event and she ran us through all the trends with a little help from her team.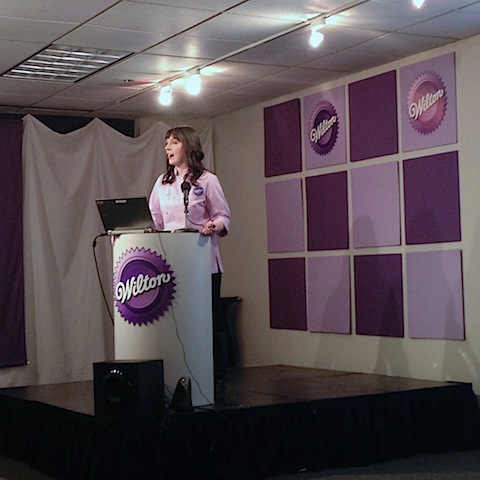 The trends included Buttercream frosting: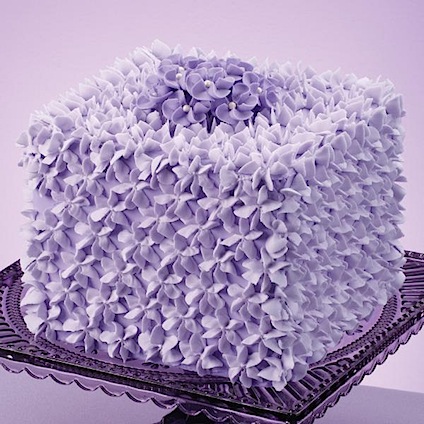 Courtesy of Wilton
Simple decorating: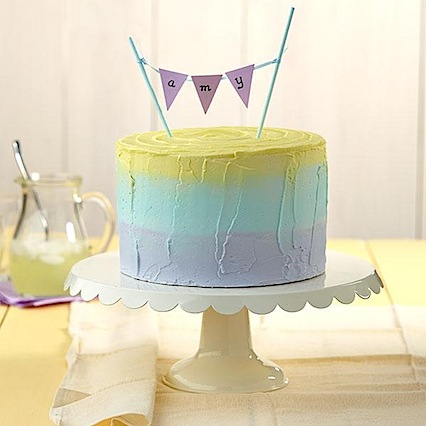 Courtesy of Wilton
Tall Cakes: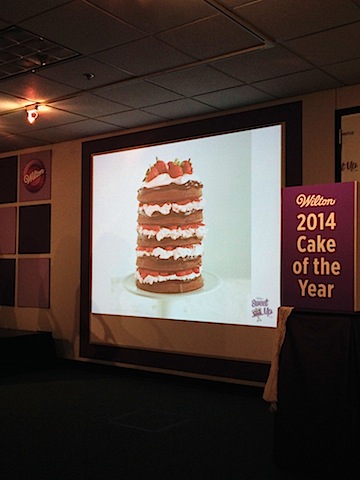 Small Treats:
Courtesy of Wilton
And fondant: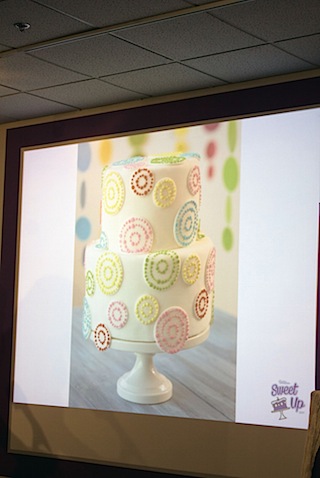 We also got to see Wilton's products in action!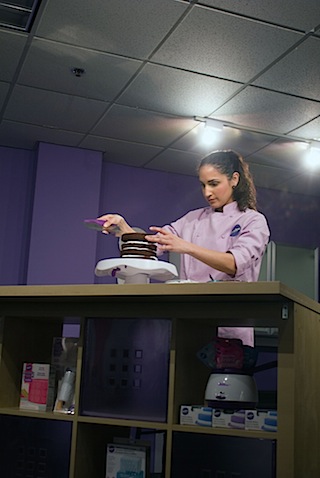 And the Wilton 2014 cake of the year, which was s totally unique and eclectic cake, utilizing tons of techniques and the loveliest colors.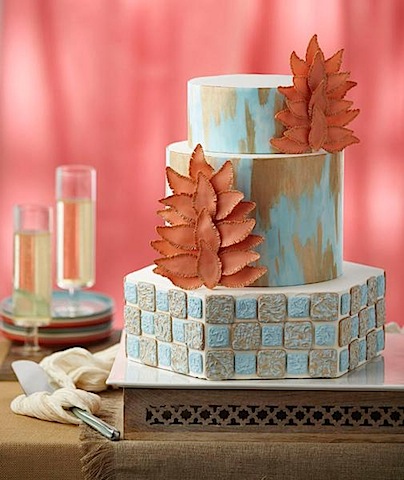 Courtesy of Wilton
If you didn't get to watch Sweet Up and are interested, you can still see the video here!
The rest of the day was spent in mini hands-on sessions where we learned more skills and played with more of Wilton's products.
I decorated a mini tall cake and had a photo shoot with it.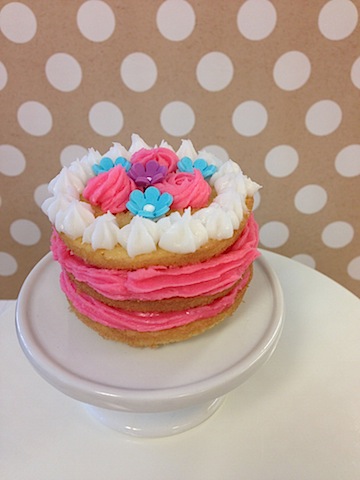 Best backdrop ever? I love it!
Whoop! Whoop! Buttercream is basically my new favorite phrase for life.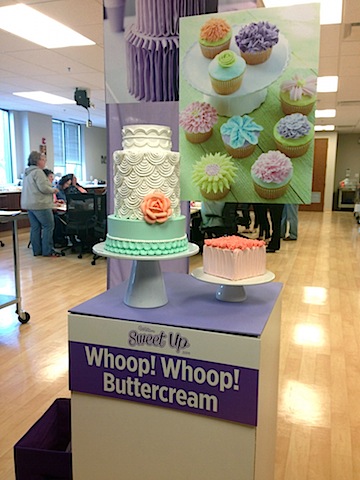 Oh, and in case you didn't notice, I was named a Decorating Diva. All I know is that I thought the cakes that landed in my category were right up my alley.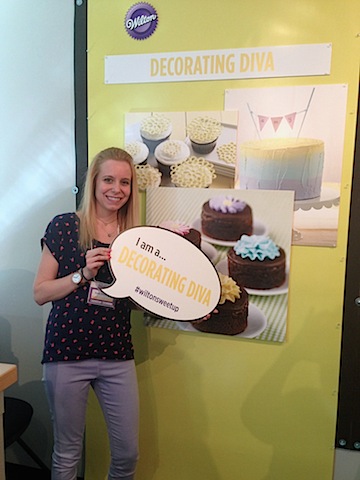 We went out for a group dinner and snapped a photo of the whole fabulous group. Please ignore my majorly awkward stance.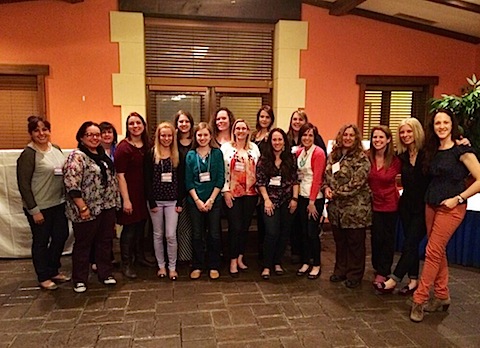 It was such a great group of girls and I'm so thrilled to be part of the Wilton Treat Team!
And I must have been feeling totally inspired when I got home because I tested some of my skills for an Easter dessert and was actually a little bit impressed with my buttercream skills: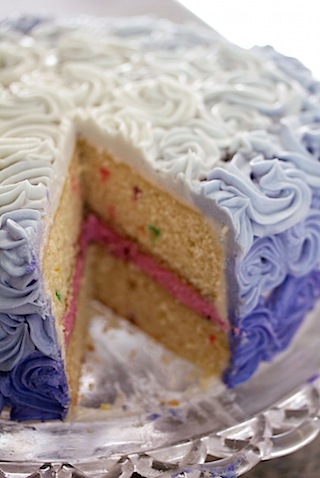 I'll definitely be posting about that cake soon!
In the meantime, thank you so, so much to the fabulous team at Wilton for showing the Treat Team such a lovely couple days and teaching us so, so much. I can't wait to get my hands on more fondant and buttercream and continue working on my decorating skills. By the way, Wilton has just updated their Course 1 and they teach a crazy amount of techniques in it. Anyone interested in taking it with me??
Do you consider yourself a skilled cake decorator?
[Sues]