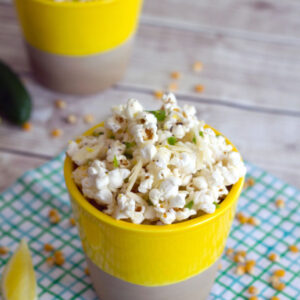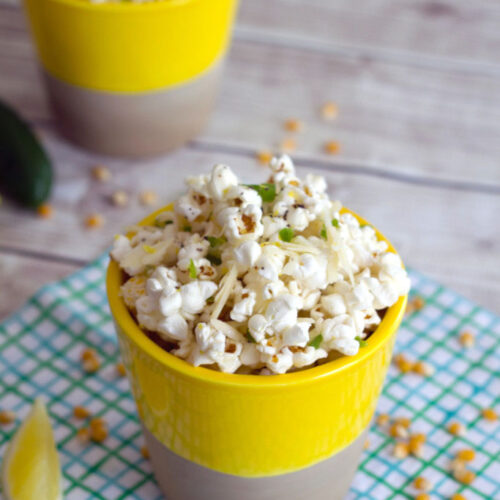 Print Recipe
Jalapeño Lemon Parmesan Popcorn
Why are you eating your popcorn plain? This recipe for the perfect Jalapeño Lemon Parmesan Popcorn will be hard to put down!
4

Tbsp

butter

1

Tbsp

finely diced jalapeno

2

Tbsp

coconut oil

1/3

cup

popcorn kernels

1

tsp

lemon zest

1/3

cup

grated parmesan

1/2

tsp

freshly ground pepper
Melt butter in a small saucepan over medium heat and add diced jalapeño.

Sauté jalapeño in butter for about 5 minutes, stirring occasionally, to soften. Remove to separate bowl.

Heat coconut oil and 3 popcorn kernels in a large saucepan over medium heat.

When the kernels begin to pop, pour the rest of the kernels into the pot. Cover the pot and continue to cook for about 6-7 minutes, occasionally shaking the pan to keep the kernels moving. When the popping slows, move pot from heat and let stand for another minute.

Put popcorn in a large bowl and toss with jalapeño butter, lemon zest, grated parmesan, and freshly ground black pepper.