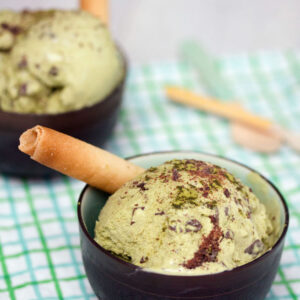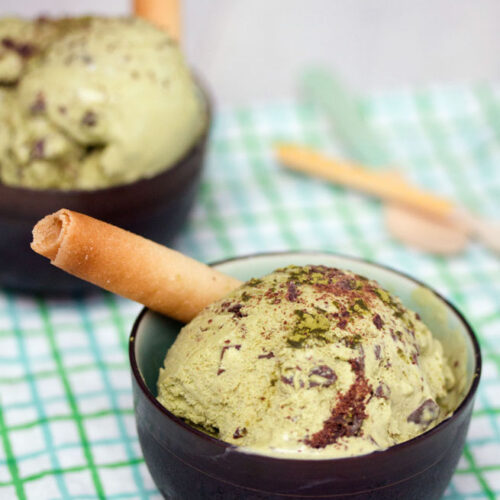 Print Recipe
Chocolate Matcha Green Tea Ice Cream
If you're looking for a lighter treat, try this recipe for Chocolate Matcha Green Tea Ice Cream. The refreshing dessert is packed with antioxidants from both matcha powder and dark chocolate!
Whisk together whole milk and heavy cream in a saucepan over medium heat.

Stir in matcha powder, sugar, and salt.

When mixture is just about to come to a boil (at about 170 degrees), remove saucepan from heat and pour mixture into a large bowl. Allow to cool slightly.

Cover bowl with plastic wrap and place in fridge for 3-4 hours (or overnight), until well chilled.

Freeze mixture in an ice cream make, according to manufacturer's directions.

When ice cream begins freezing (it should be like soft serve), add in chopped chocolate and continue to process until well combined.

Put ice cream in airtight container and let freeze for another 2-3 hours, until hard.