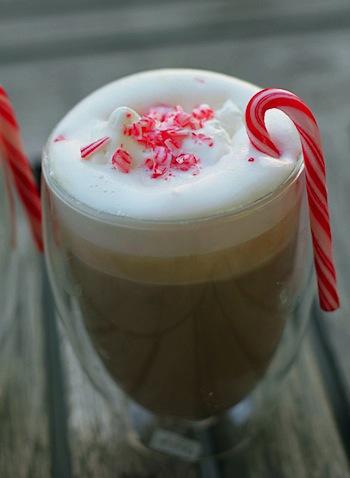 Welcome to winter. Considering it's December 9 and I've only worn my winter coat 2 times AND I live in the wonderful city of Boston, I'm considering this a successful winter thus far. Wait? It's not winter yet? Nope. Not until December 22. And considering I live in the wonderful city of Boston, I'm estimating that this winter will last at least 4.5 months. Which, if you're good at math like me, you'll know is over ⅓ of a year. Joy!
Though I'm perpetually cold, I'm actually not a huge winter-hater for several reasons. a) I LOVE the change in the seasons and am not sure I'd be happy without them, b) I LOVE being cozy and, for me, that requires freezing cold outside and me on the couch inside snuggled with a blanket and a cup of tea... Or coffee... Or liquor. Also, call me crazy, but there's something about a pure white blanket of snow covering the city, forcing you to take time out and just be. Until it turns brown and slushy... But that's a story for another post. Also? Boots, scarves, earmuffs, hats, and gloves sometimes make me happy. Oh, and Peppermint White Chocolate Lattes. Definitely those, too.
Peppermint White Chocolate Latte (serves about 2):
Print this recipe!
2.5 cups strong coffee or espresso
1 cup 1% milk
¼ cup heavy cream, plus 1 C for topping
½ cup white chocolate chips
1 ¼ tsp peppermint extract
4 oz. dark rum
Mini candy canes for garnish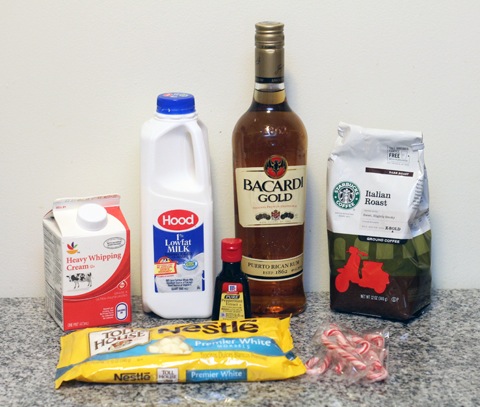 In true holiday spirit, this is another super easy and quick drink that you'll be warming up with in no time at all. As I always say, you certainly don't have to add the rum... But why wouldn't you want to? No seriously, it's fine because this drink is super flavorful and awesome whether you add it or not.
Of course, make sure you have your strong coffee or espresso brewed. I obviously chose a Starbucks blend because, in my mind, they make a perfect strong and smooth coffee.
In a medium saucepan over medium-low heat, warm the coffee, milk, and ¼ cup cream. If you're totally anti-cream, you can just use all milk. I chose a low-fat milk, but wanted to add a little creaminess to it.
Once the mixture is heated, stir in the white chocolate chips.
When the white chocolate chips are melted, turn the heat off and add in the peppermint extract.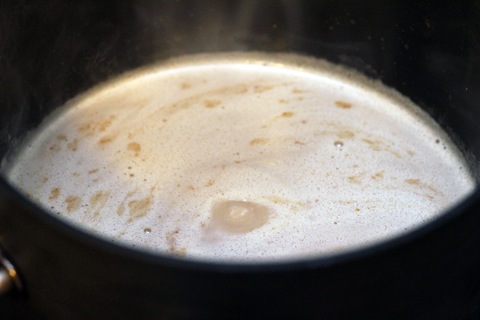 Pour your rum into your glasses.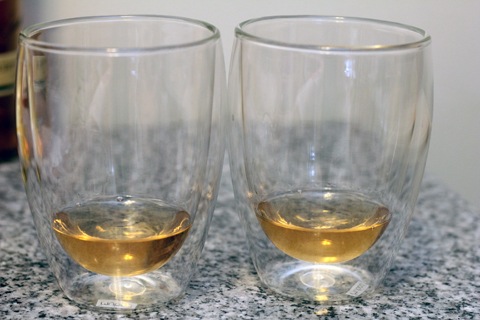 And use the remaining cup of cream to whip up for a topping.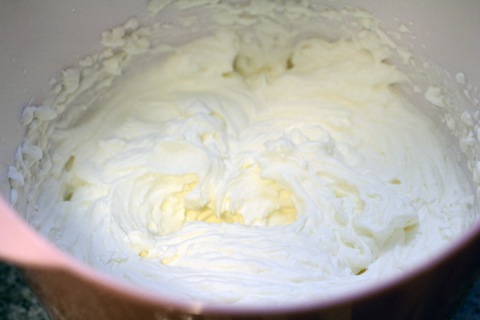 Pour coffee mixture into glasses. Top with whipped cream and crushed candy canes.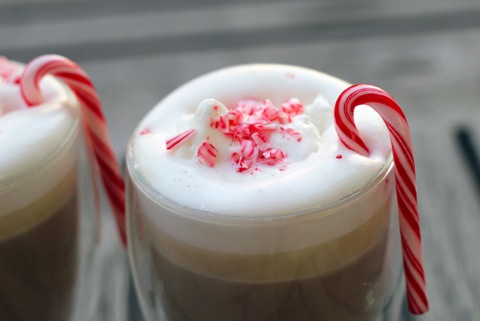 Now, no amount of snow or muddy slush will be able to get you down.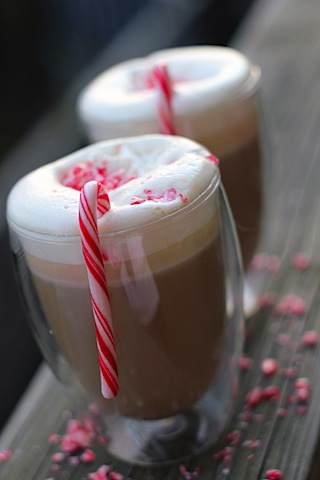 There's just something so awesome about alcohol in coffee drinks, don't you think? And the added peppermint flavor in this latte gave it the perfect festive touch, without being too heavy or sweet.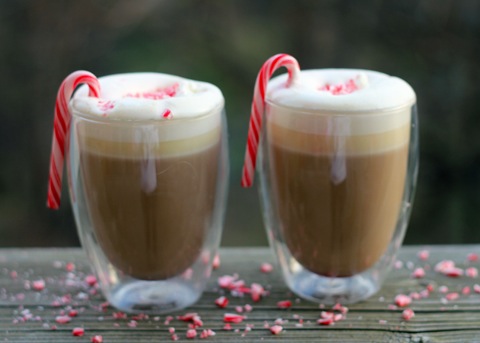 And if you're living in a part of the world that doesn't know what it's like to experience frigid temperatures, well, this latte will help you get in the holiday spirit. I don't know what it's like to try to get in the holiday spirit without a huge winter coat and a layer of long underwear, but I guess if you grew up with it, you're probably used to it.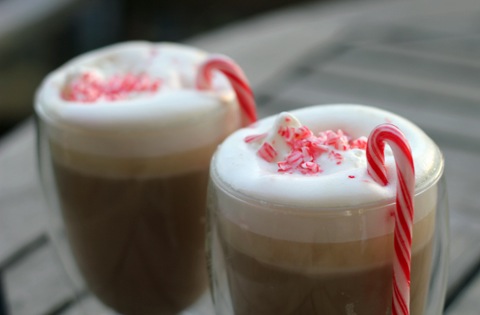 I did spend Christmas in 10th grade in Florida and remember thinking it was so weird that I could sit by the pool in my bathing suit, listening to Guster on my Discman and eating shrimp cocktail. But I'm sure I could get used to it if I had to.
Especially if I had this drink in hand.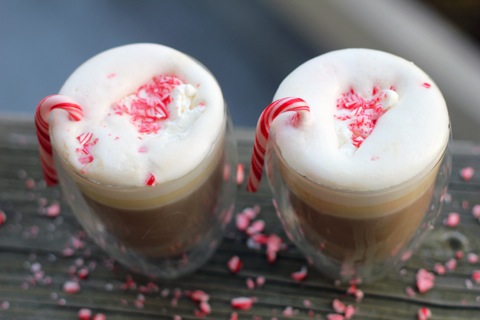 Do you enjoy wintry weather or would you prefer to live somewhere with warm temperatures all year?
[Sues]