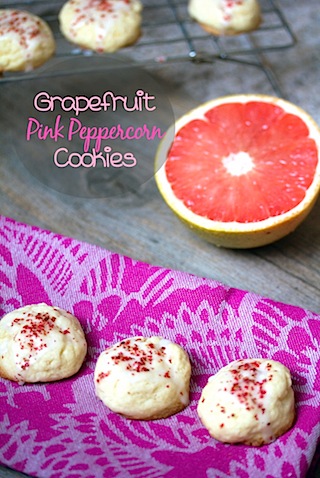 Remember when I told you I was going to put pink peppercorns on everything? Well, I'm doing it! Just in time for Valentine's Day. OK, maybe not everything… but cookies, yes; ice cream, yes; cupcakes, yes; cocktails, yes; chicken? SURE. Why not?
I wrote about these Grapefruit Pink Peppercorn Cookies on Parade magazine's website this week. And I learned an interesting tidbit in the process.
Pink peppercorns.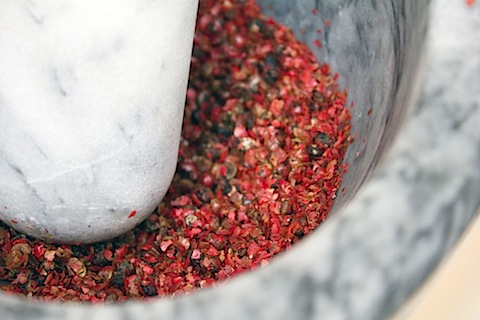 Let's talk about them.
They're not even related to the peppercorn. WHAT?! They're actually dried berries.
That makes the argument to put them on everything in life even more legit.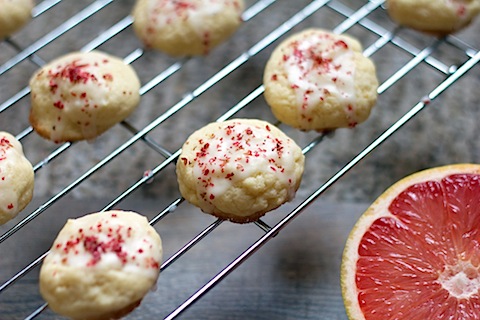 I win.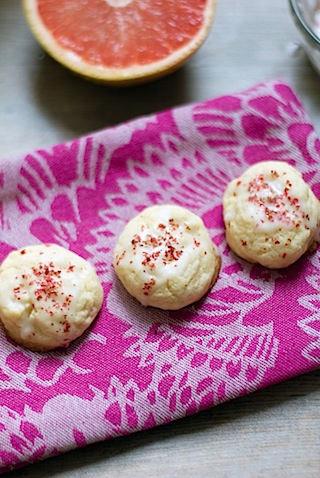 But yes, I'm still pretty obsessed with pink peppercorn and while I've always been obsessed with grapefruit, I've been eating it by the ton lately. Mostly blended in my VitaMix with kale or spinach. Because after eating so many Peeps… My body is DESPERATE for vitamins.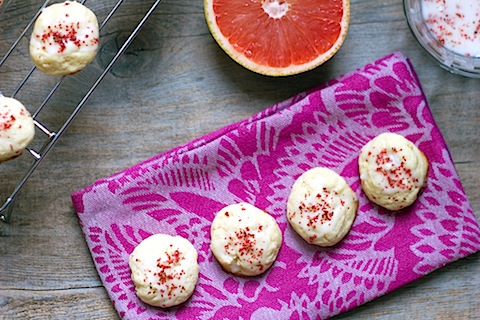 So, I guess making cookies with fruit is kind of a happy medium? Just consider yourself lucky that there isn't kale in these.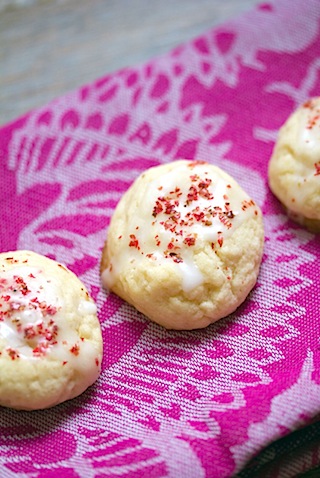 Also, I swear I didn't make these for Valentine's Day… But they just fit the season so well. Next time I may have to make them heart-shaped.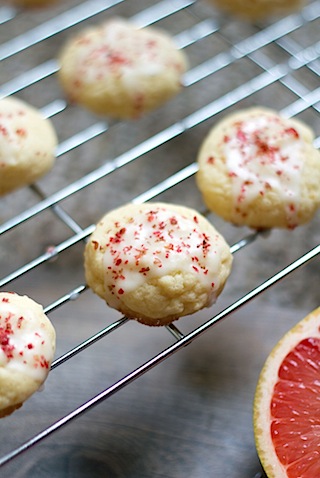 I hope you're having a lovely little hump day wherever you are! It snowed a ton in Boston (again!), which meant I worked from home. Usually a nice thing, but I was so busy that I spent about 15 hours straight on my couch barely getting up at all. Annnd now I'm going to get up off the couch and carry myself to bed. Ah, life.
I hope you'll go check out the recipe for my Grapefruit Pink Peppercorn Cookies on Parade's website… And maybe even make them for your loved one this Valentine's Day. Or yourself. You deserve them more than anything else.
Are you cooking or baking anything good this week?
[Sues]