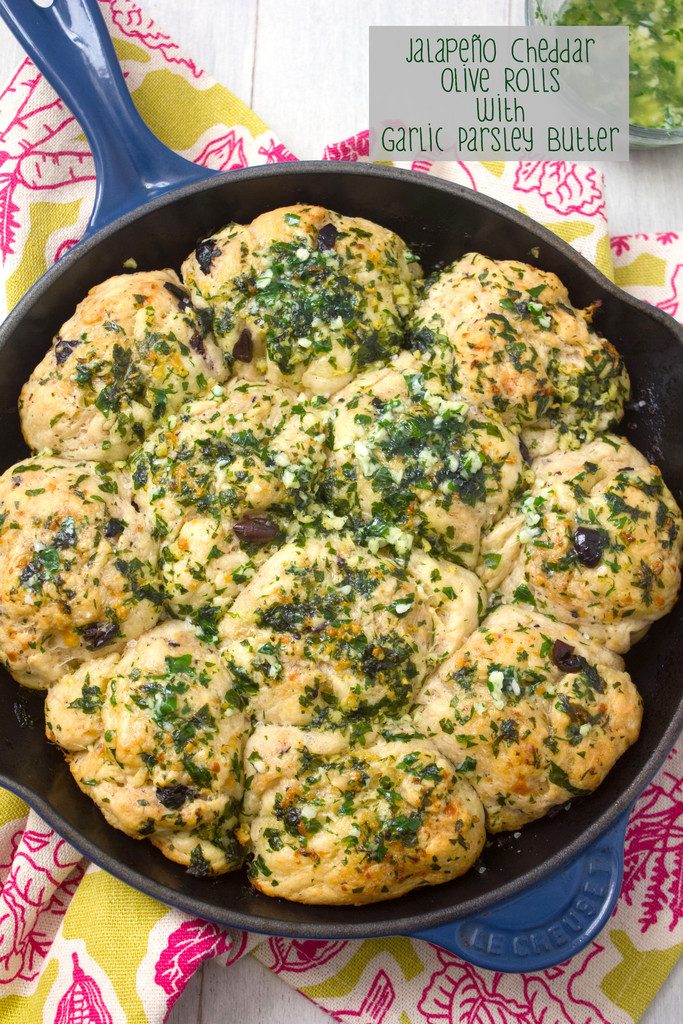 I feel like I need a theme for 2017. But there's so much I want to do, eat, and write about that I'm having trouble locking it all in. So, right now I'm opting to end the year with carbohydrates. I love the end of the year/beginning of the new year because I'm obsessed with goals and getting focused, so I'm majorly in my element right now. I know we have this discussion every year and I know it sounds silly to some, but it just feels so much easier for me to get myself on track at the start of the new year. It's probably also why I get my best work done in the early morning and then by mid-afternoon I feel like things are starting to unravel and I begin to get panicky. You know, kind of how I feel about life come August or so. Obviously, I could make new goals any time of year, but January just feels so fresh and perfect. Hooray!
I'll share some of those goals here in the coming weeks, but in the meantime, can anyone please help me re-angle my "get more sleep" goal into one that I can actually keep? That's been my major resolution for pretty much the last 8 years and I still haven't figured out how to make it happen. A procrastination-related resolution would probably help me out in this area, too. I know my weaknesses, my friends. I just don't know how to fix them.
Anywayyy, back to the carbs AKA the important things in life. I saw a recipe for cast iron skillet rolls in November's Food & Wine magazine and thought they'd be perfect for the holiday table. But for any time of year, really. Instead of making caraway rolls, I opted for jalapeño cheddar olive rolls. But I kept that garlic-parsley butter the same because it sounded far too delicious to alter. The bread is super easy to make, but I think it looks pretty impressive and fun.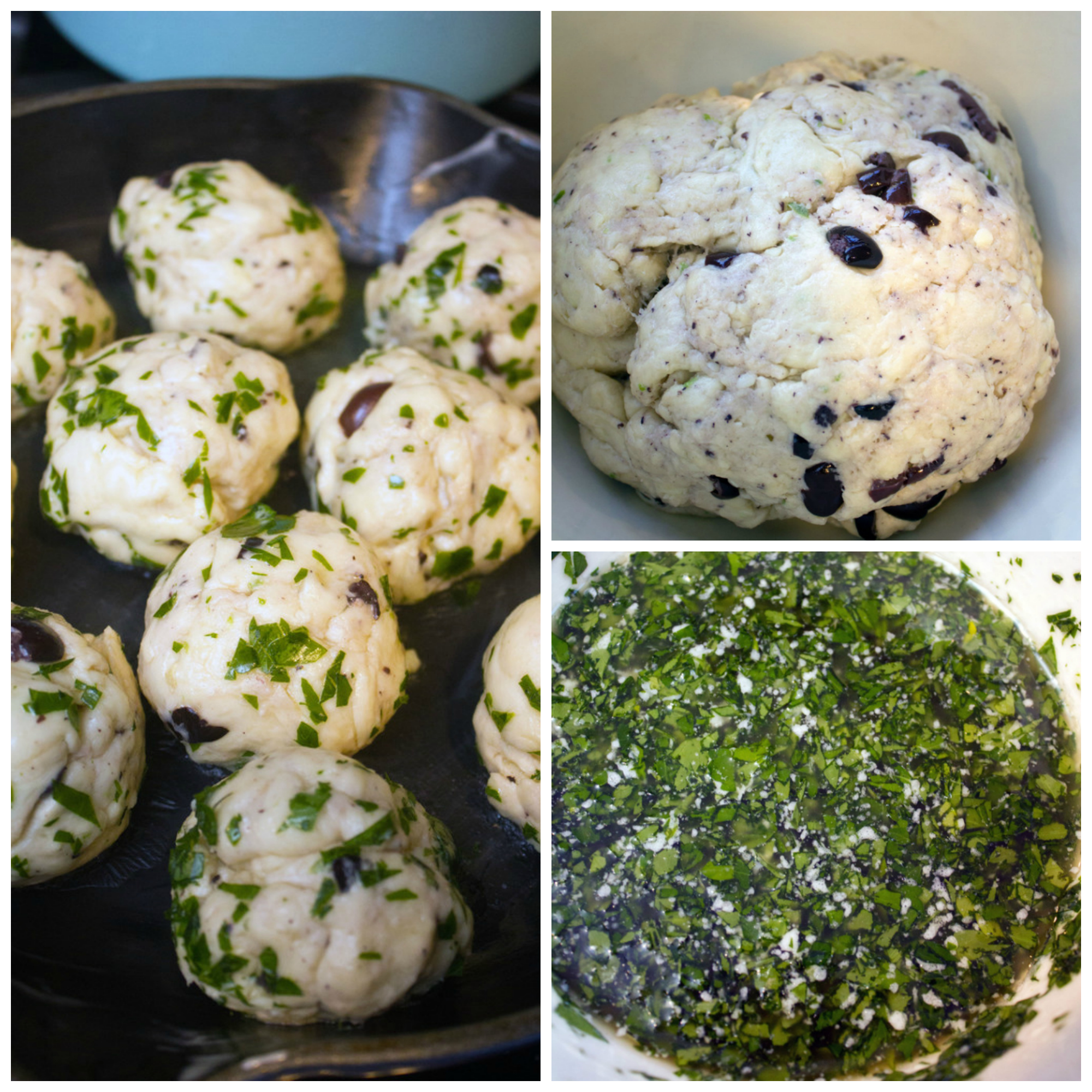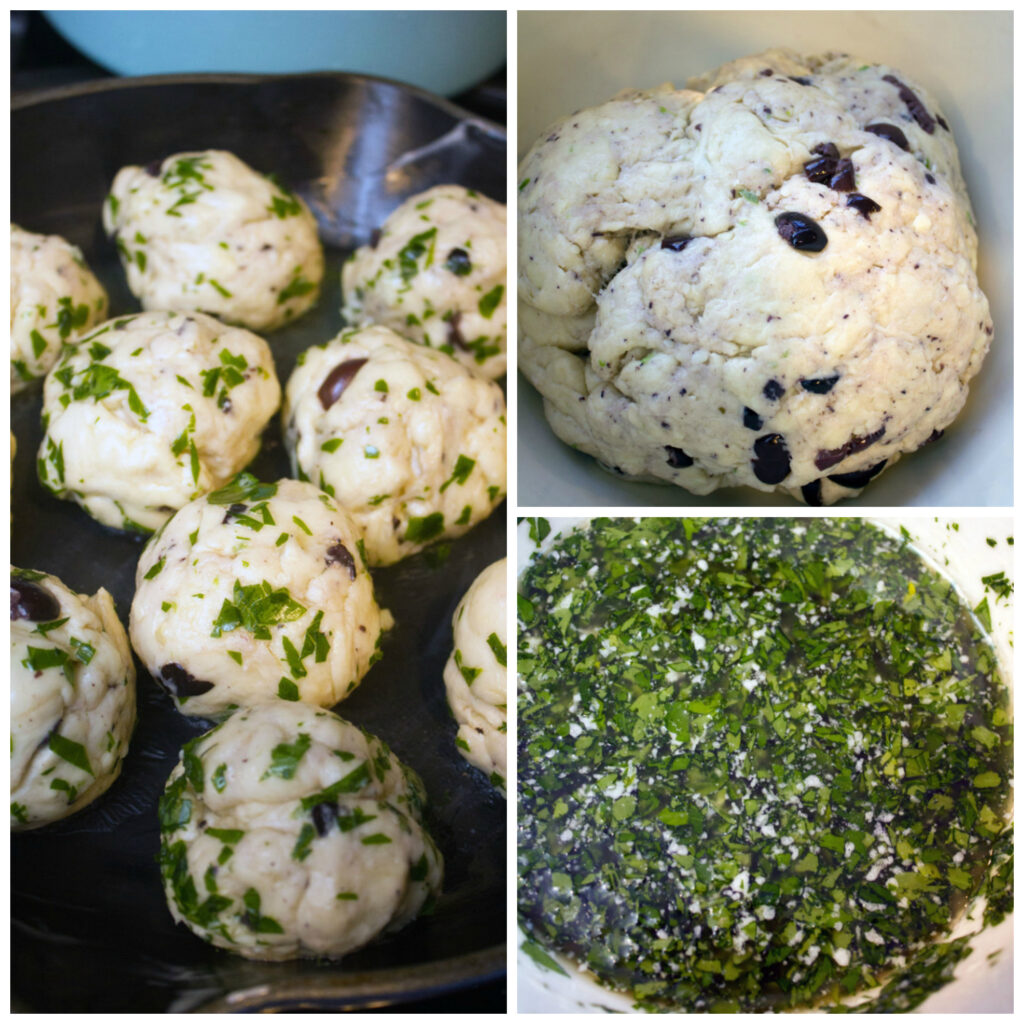 If you only have a 10-inch cast iron skillet like me, you may have to divide the rolls into two different skillets since a 12-inch skillet is really required to fit all the dough. I always think it's crazy that my kitchen (and house in general) is SO full of stuff, but I somehow still don't have all of the kitchen tools I "need." I finally got a fat separator for Christmas and it's a little strange how excited I am about it.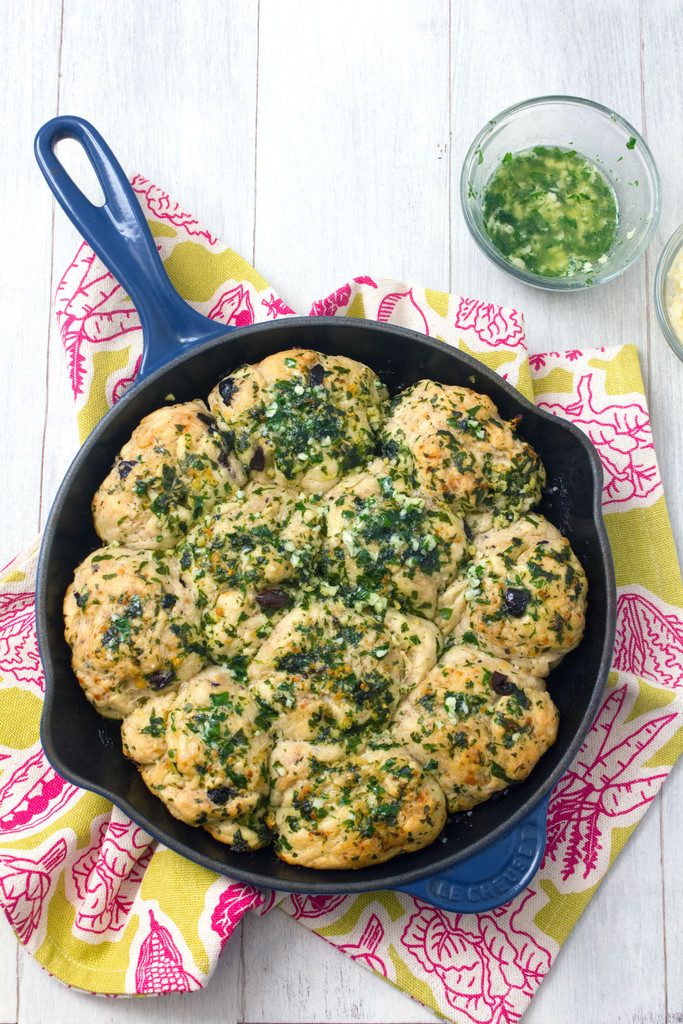 I'm all about jalapeño cheddar everything, but when I saw that I had some kalamata olives in my fridge, I knew that would be the triple threat this bread needed. This is the kind of bread I would totally be seeking out in the bread basket. You could either put these rolls in a bread basket of your own or you could serve them right in the skillet and let your guests help themselves.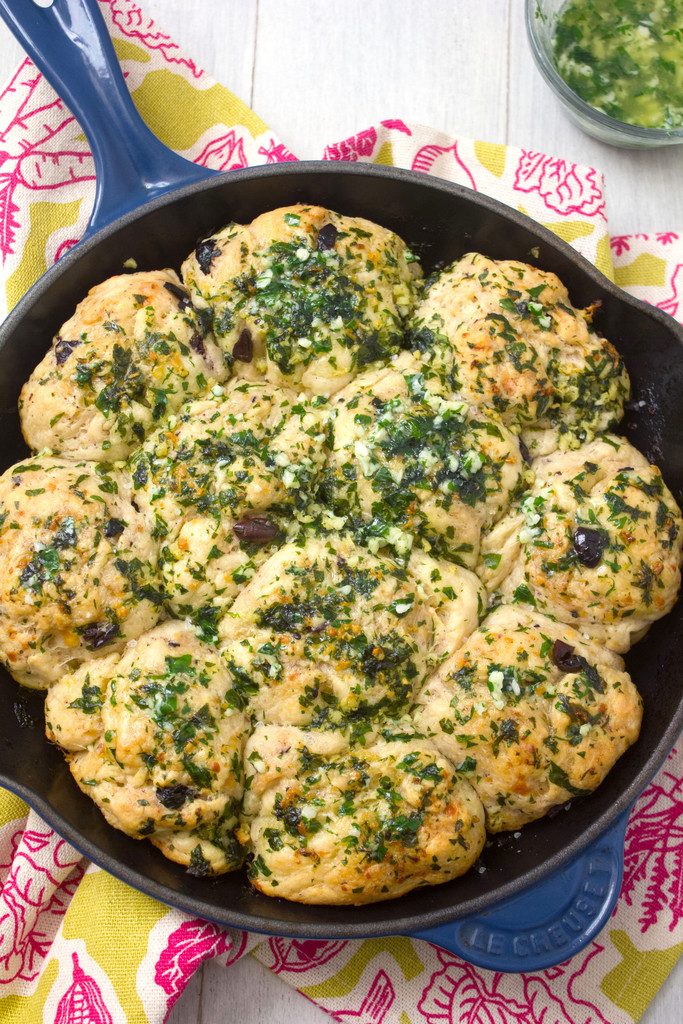 Just don't forget to brush plenty of that parsley-garlic butter on top. And when I say plenty, I mean it. It will also save your guests a step since they won't be having to add butter of their own (of course, I would never judge them if they did decide they still wanted to add a pat of butter to the roll...).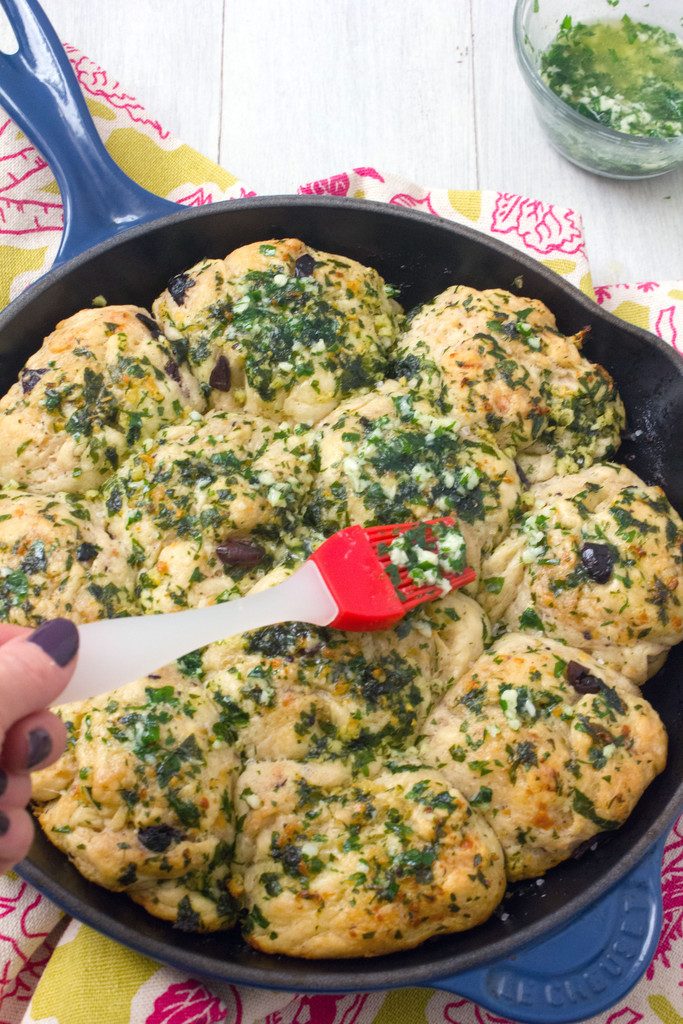 There's something really, really satisfying about making your own bread, even if it's just simple rolls like these. It's just one little thing you can do that will help impress your guests a bit, too. "Homemade bread? Obviously! Isn't that what everyone does?" (you say as you frantically shove bags of sandwich bread, English muffins, and bagels into your cabinets...).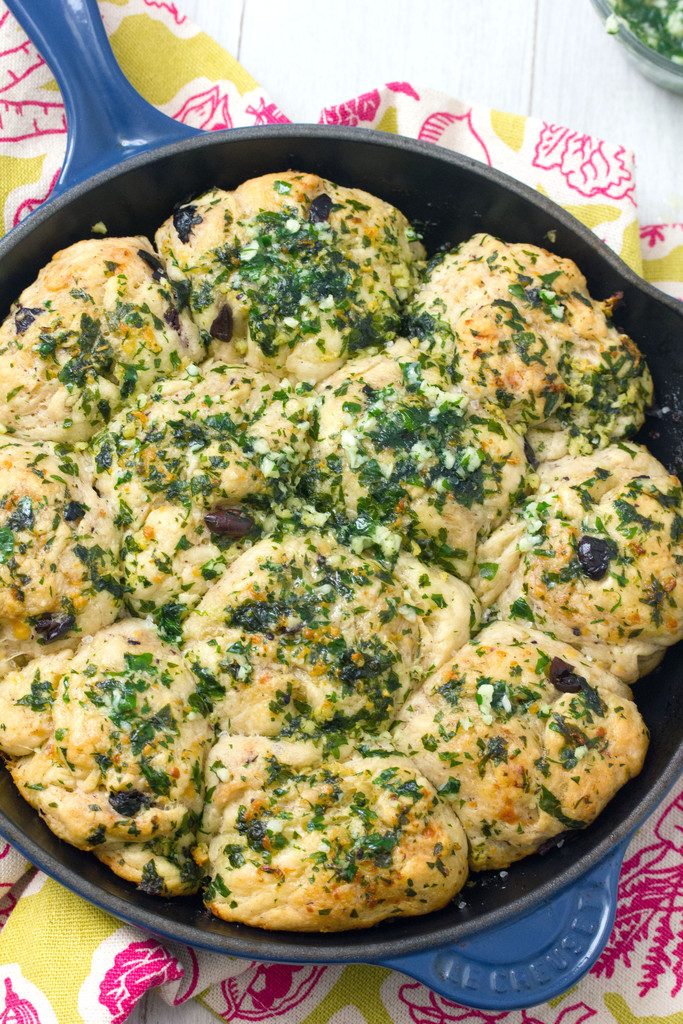 But really, if making your own bread intimidates you, start with these rolls. And I bet you'll find yourself making them again and again... perhaps mainly because that butter appears to have some sort of addictive substance in it (oh, you mean, that's just the butter?).
I'm hoping to check in one more time this year with a Friday I'm in Love post (which may very well be published on Saturday...), but in the meantime, I hope you are all having the most wonderful holidays and are getting ready for a fabulous new year. Let's celebrate with some carbohydrates!!
Do you enjoy making your own bread?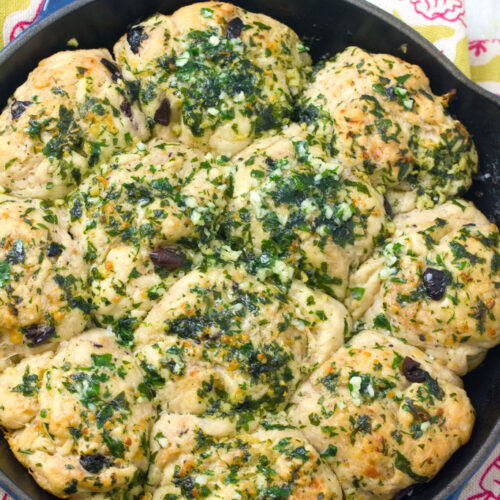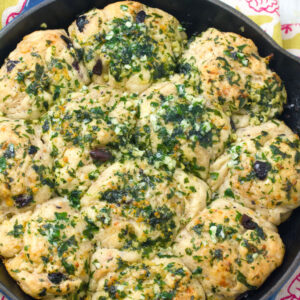 Jalapeño Cheddar Olive Rolls with Garlic Parsley Butter
This recipe for Jalapeño Cheddar Olive Rolls with Garlic-Parsley Butter allows you to make homemade pull-apart bread for your next dinner party!
Print
Pin
Rate
Ingredients
Rolls and Assembly:
1 ½

cups

lukewarm whole milk

100-105 degrees

2

tsp

active dry yeast

½

tsp

granulated sugar

4

cups

bread flour

2

Tbsp

unsalted butter

room temperature

2

tsp

kosher salt

2

tsp

finely chopped jalapeños

1

cup

sharp cheddar cheese

¼

cup

chopped kalamata olives

Butter for skillet

Sea salt for sprinkling
Garlic-Parsley Butter:
2

sticks unsalted butter

½

cup

minced garlic

1

cup

chopped parsley
Instructions
Rolls and Assembly:

In the bowl of a stand mixer fitted with dough hook, whisk warm milk, yeast, and sugar together and let sit for 3-5 minutes, until foamy.

Turn machine to medium-low speed and beat flour, 2 Tbsp butter, and salt together. Knead for about 5 minutes, until dough is smooth, but a bit tacky.

Transfer dough to a large lightly oiled bowl, cover with a kitchen towel or plastic wrap, and placce in a warm location for about an hour, until dough doubles in size.

Make garlic-parsley butter (below) and set aside.

Butter a 12-inch cast-iron skillet (I used 10-inch and 6-inch skillets and divided dough between each).

Divide dough in half, keeping one half covered in bowl. Cut the other half into 8 pieces and form each piece into a small ball. Roll balls into garlic-parsley butter and arrange in concentric circles in skillet, about ¼ inch apart. Repeat with second half of dough.

Cover skillet loosely with plastic wrap and let it stand in a warm place for about an hour, until the dough has doubled in bulk.

While rolls are resting, pre-heat oven to 350 degrees.

Brush rolls with more garlic-parsley butter and then bake for 30 minutes, until golden.

Remove from oven, brush with remaining butter and sprinkle with sea salt before serving.

Garlic-Parsley Butter:

In a small saucepan, melt butter with garlic.

Once melted and stirred together, transfer mixture to a medium bowl and let cool. Stir in parsley.
Share a Photo of Your Finished Recipe!
Mention @wearenotmartha and share a photo if you've made the recipe!