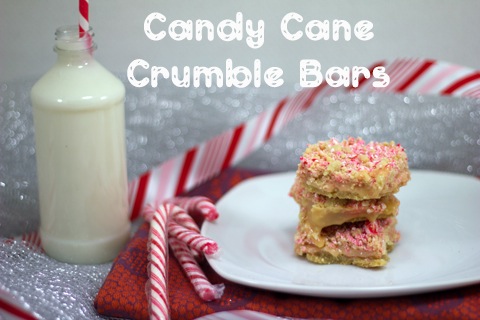 Can I get a show of hands of people who are unreasonably excited for Les Miserables to come to theaters? And maybe even who get teary-eyed every time a commercial comes on TV? If you know me, you know it is very rare I get excited about movies… very rare. But like I said, I cry basically every time the commercial comes on. And break into song. It's at the point, I think my husband is ready to kill me… Or else learn all the lyrics himself so we can duet. I prefer the second option.
Fun fact. The first time I met my now brother-in-law, I was visiting my sister in Chicago. We spent about an hour sitting in her living room at 2:00 a.m. singing the entire Les Miserables soundtrack at the top of our lungs. Until her roommate came out of her room asking what the heck we were doing. We had no idea she was home. Embarrassing, but worth it. And that's partly how I instantly knew I liked Adam. A man who knows all the words to every Les Mis song is OK by me. I really think Chris needs to learn so we can have a whole family sing-off. We could go door-to-door singing Les Mis songs instead of Christmas Carols.
Or we could just sing in the kitchen while making candy cane crumble bars. Either way. I spotted this recipe and loved the sound of it. I switched up a couple things, but kept it mostly the same and it ended up being a fabulous alternative to a Christmas cookie. Clearly I'm obsessed with peppermint this season and I'm going to be crazy sad when candy canes leave stores. Do people even just eat candy canes out of the package anymore? I'm pretty sure they're only used for baking. And tree decorating.
Candy Cane Crumble Bars:
Makes about 32 bars
Print this recipe!
3/4 C butter, softened
1/2 C packed light brown sugar
2 C all-purpose flour
1 can (14 oz. condensed milk)
9-10 oz. white chocolate chips
1 C crushed candy canes
Pre-heat oven to 350 degrees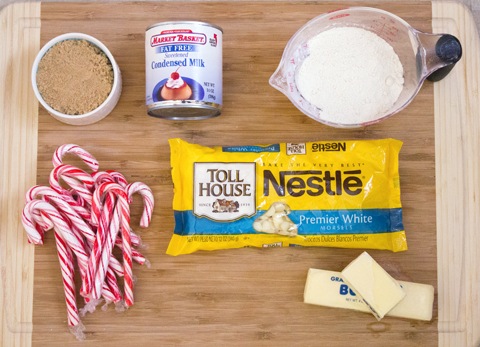 In a stand mixer (or large mixing bowl), cream together butter and brown sugar, until fluffy.
Add the flour to the bowl and mix gently until it comes together in turns into coarse crumbs.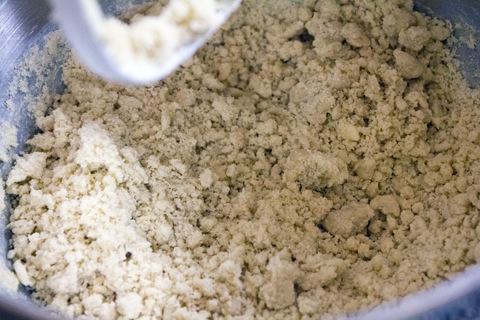 Grease a 13″x9″ baking pan and press about half of the dough mixture onto bottom and up sides.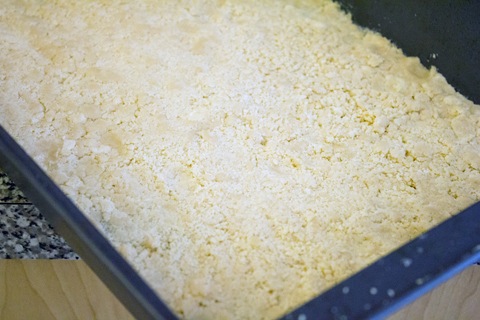 Pop into the oven at 350 degrees for about 8 minutes.
Make sure your candy canes are crushed. I'm telling you, my Cuisinart Mini Mate Chopper
saves my life.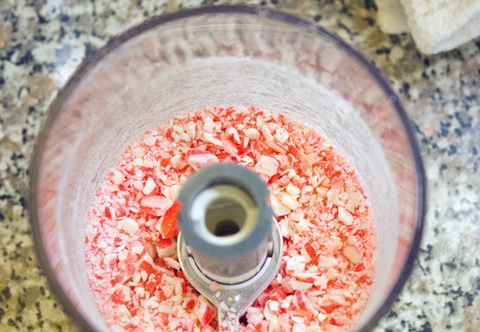 While that is in the oven, you'll also want to make the filling. In a medium saucepan, heat condensed milk and white chocolate chips over medium heat, until melted and smooth. At first I used 14 oz. of white chocolate chips, but the center got a little oozey, so I cut down a bit.
I also tossed in about 1/4 C crushed candy canes in hopes for a bit of a red tinge. It didn't really work, but that's OK.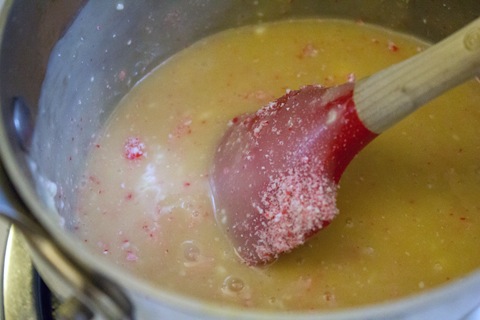 Pour the chocolate mixture over the hot shortbread.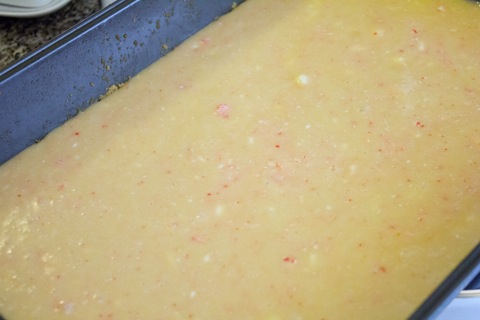 Combine the remaining crumbs and peppermint topping together.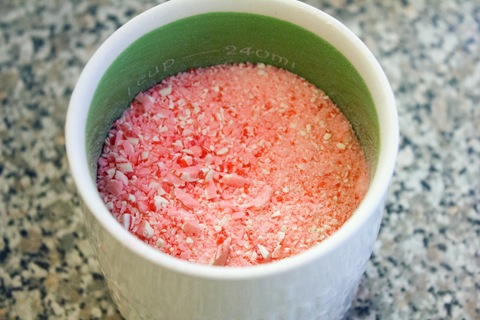 Sprinkle this mixture onto the top of the chocolate layer.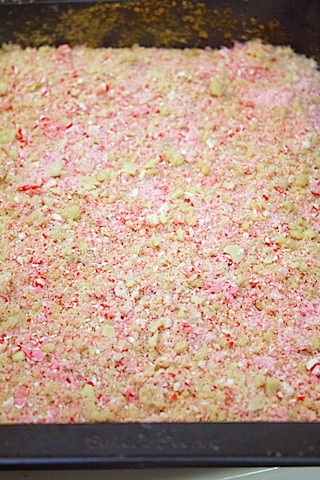 And bake for another 18-22 minutes.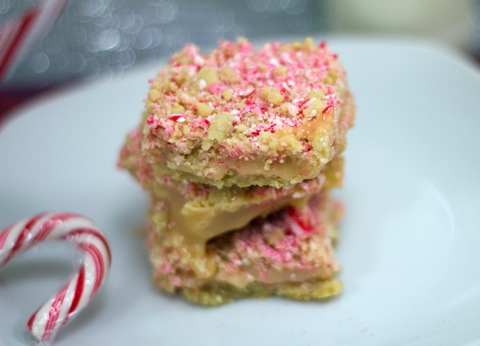 The most important thing. Wait until these are cooled absolutely completely before cutting into them. You can do it! I have faith in you.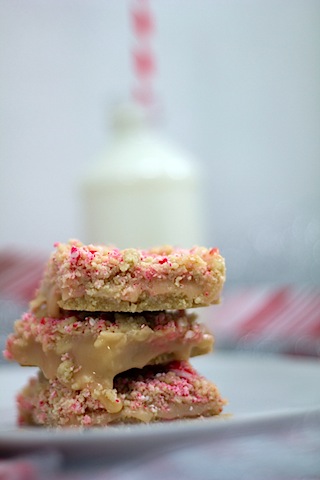 The wait is worth it for this totally 100% holiday treat. Kind of like a fruity crumble bar, but also kind of blondie-ish with the white chocolate filling.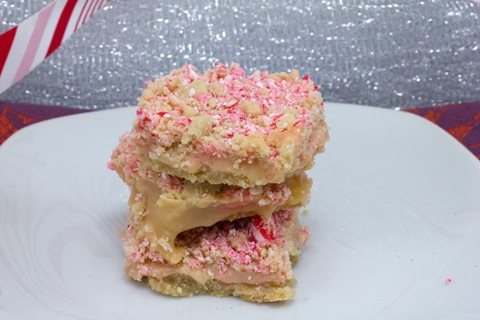 So deliciously festive, it might even make you sing. But probably Les Miserables tunes instead of holiday songs. 'Tis the season for show tunes.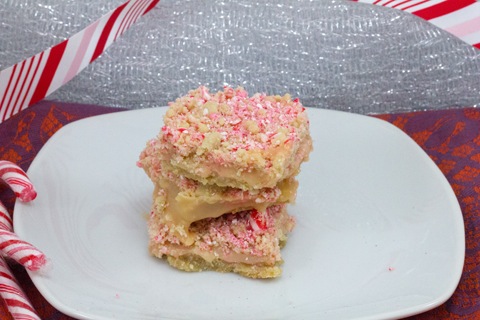 Like I mentioned, mine were a little oozy and not the neatest bars. But really, I can't complain too much about a little white chocolate oozing out of a peppermint cookie bar. That would be rude.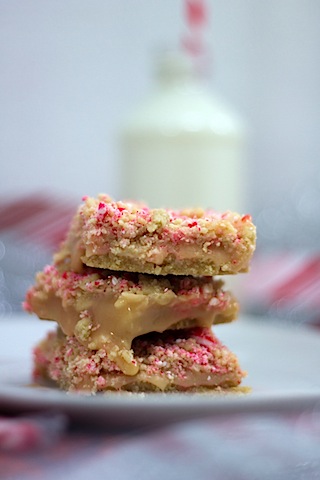 I cannot even believe there's only about 12 days until Christmas. I feel like I haven't even begun to scratch the surface of what I wanted to do with holiday recipes. Which clearly means that I'll have to get started in September next year. Hope you don't mind. I'm already creating my holidays 2013 list. Or should I say Pinterest boards?
By the way, the ribbon I used in my photos is from Martha Stewart's Home Office Holiday Collection at Staples. And I'm obsessed with it.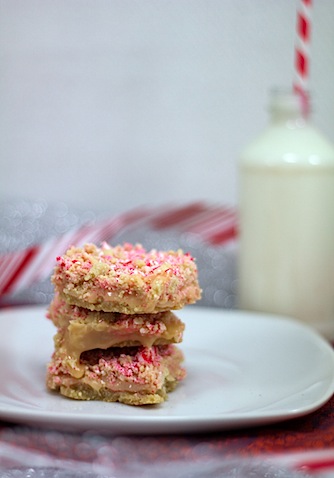 I have a couple more fun posts coming up, including some fun giveaways, so keep an eye out. In the meantime, I hope you're all having a glorious holiday season and are getting all prepared for the holidays. And making sure to sing every change you get!
How prepared are you for the holidays?
[Sues]