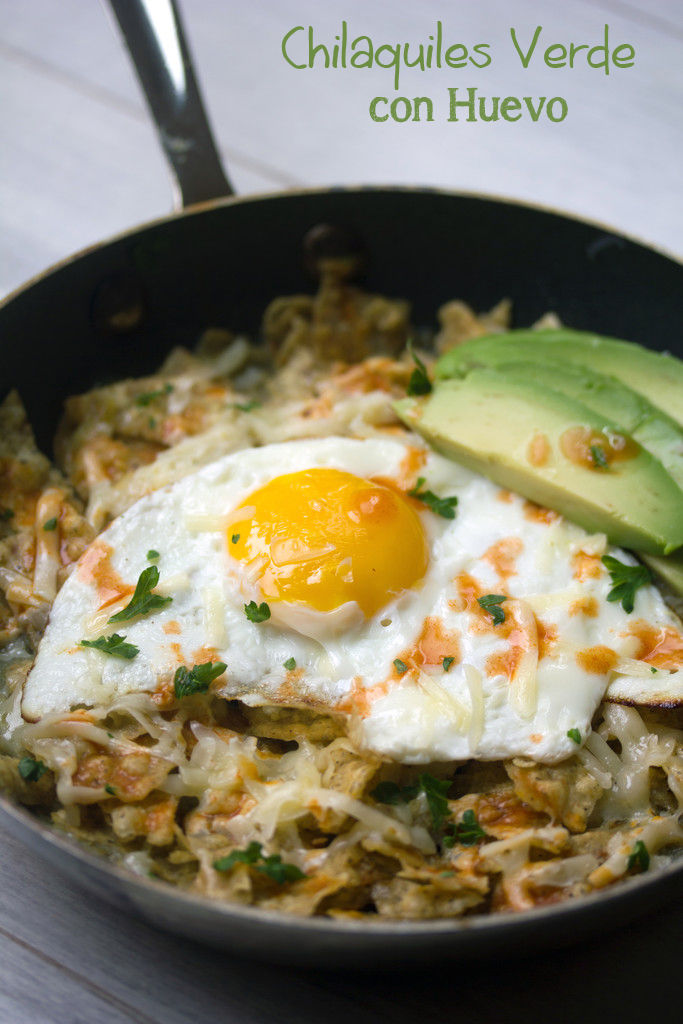 I've been making a lot of breakfasts lately. In case you haven't noticed. I think it has something to do with this chilly weather and my desire to bundle up in a million layers and a trillion fleece blankets and eat long leisurely meals on the couch on the weekends. I tend to make stacks and stacks of pancakes and waffles and then eat way too much to the point where I can barely handle moving the rest of the day. You'd think I'd learn my lesson, but I just love breakfast so much and pancakes and waffles are some of my favorite foods to create recipes around. And if I'm creating a recipe, I obviously have to make the full recipe the first couple times I make it. #foodbloggerproblems (that I secretly love).
Anyway, I was pretty excited when my blogger buddy Lauren of Healthy Food for Living emailed and let me know she was coming out with a new e-cookbook called Healthy Decadence for One. An entire cookbook of breakfast and dessert recipes that serve one. This is the best and the worst thing in the world for me. No more over-indulging in huge breakfasts, which makes me both happy and a little bit sad. But the recipes in the book all look so perfectly delicious that one serving should most definitely be enough to leave you satisfied. At least that was my theory.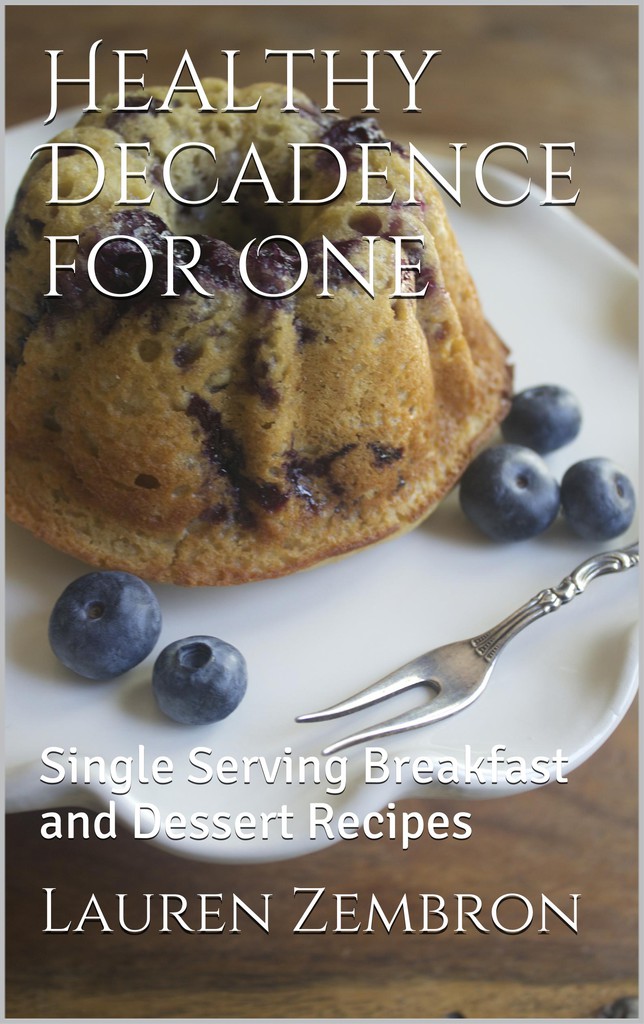 I tested this theory with the Chilaquiles Verde con Huevo recipe. Chilaquiles are one of my favorite breakfast foods of all-time and I could no doubt eat a giant-sized portion on an average Saturday morning. Not only is the recipe in Lauren's book meant for one… But it's amazingly quick and easy to make.
Chilaquiles Verde con Huevo:
from Healthy Decadence for One
1/2 t butter, organic if possible
1 large egg, organic if possible
1/2 t neutral-flavored vegetable oil, like canola oil
1/4 C salsa verde (green salsa)
1 big handful tortilla chips, slightly crushed
1/4 C freshly grated jalapeno jack cheese
1/4 avocado, peeled and sliced
Greek yogurt or sour cream for serving, optional
Chopped cilantro for serving, optional
Hot sauce for serving, optional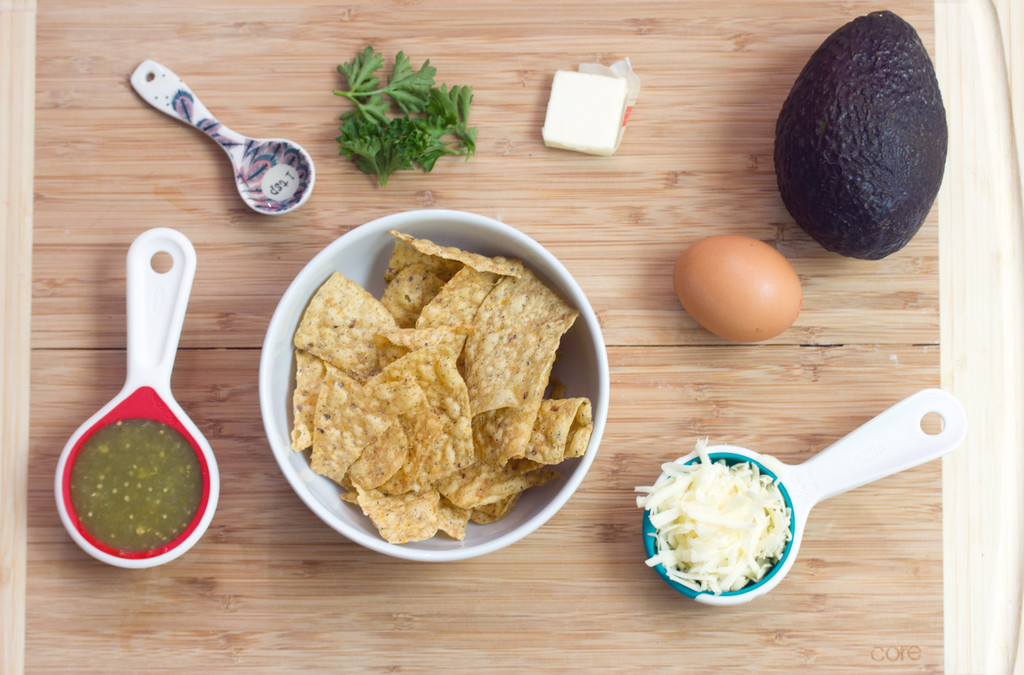 The key to this recipe and many of the recipes in Lauren's book is to use a smaller skillet, specifically a 5- or 7-inch pan. I have a 7-inch skillet, but now I seriously want a 5-inch pans. Because as I told Chris when I made this dish… eating out of a frying pan is kind of fun.
Anyway, to start, melt butter in a 5- or 7-inch skillet (it's not a big deal if you have to use a bigger pan) over medium heat. Crack egg into hot skillet and cook to desired doneness. Transfer the egg to a plate and cover to keep warm.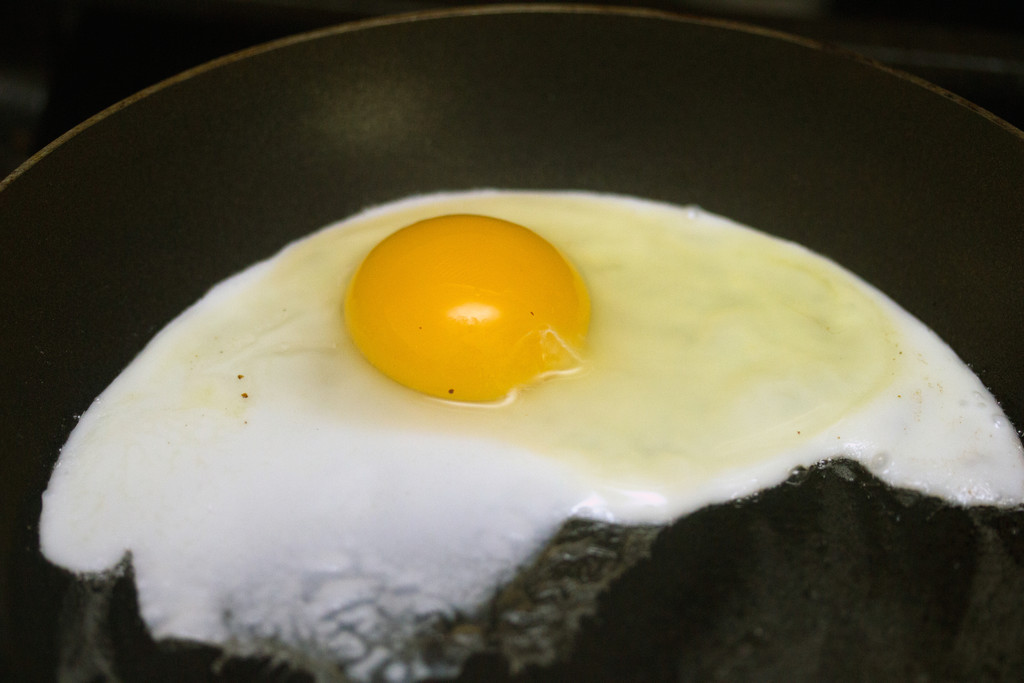 In the same skillet on low heat, add oil and then salsa verde and cook until bubbling. Even on low heat, my salsa verde bubbled up like crazy right away. And made my kitchen start to smell reallyyyy good. Fold the crushed tortilla chips into the salsa, making sure all of the chips are coated and cook for 1 minute.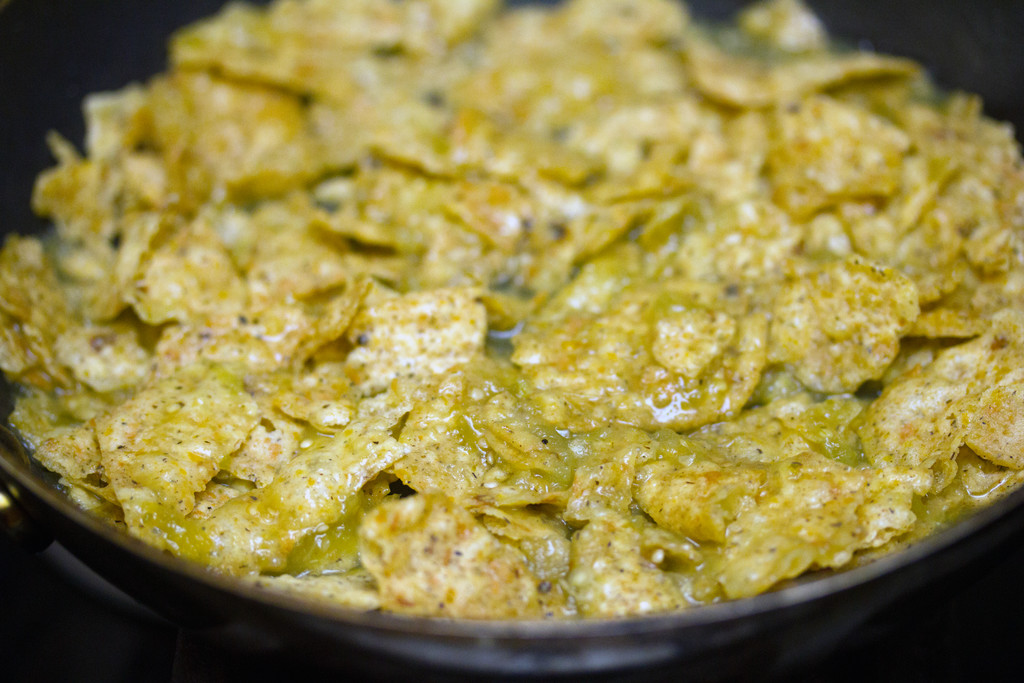 Remove the pan from heat and scatter shredded cheese on top.
And top with the egg, avocado slices, yogurt, cilantro, and hot sauce.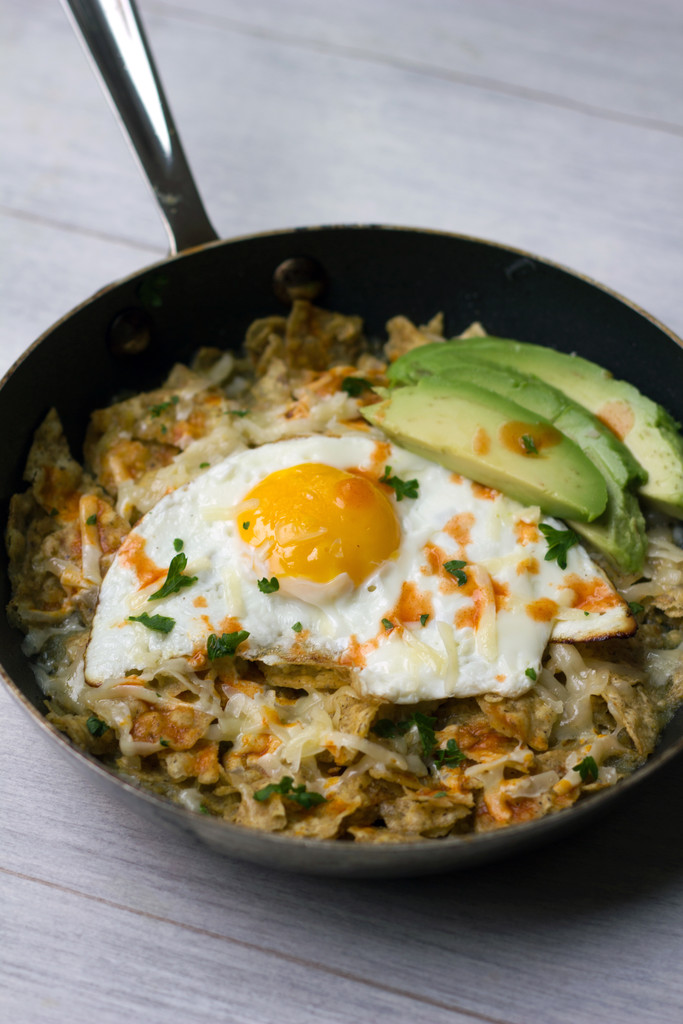 A personal pan of chilaquiles for one! Like I mentioned, I was just really, really excited to eat this breakfast with a fork right out of the little pan. I sat down at my table, put the pan right on a placemat, and dug in. Pretty fabulous.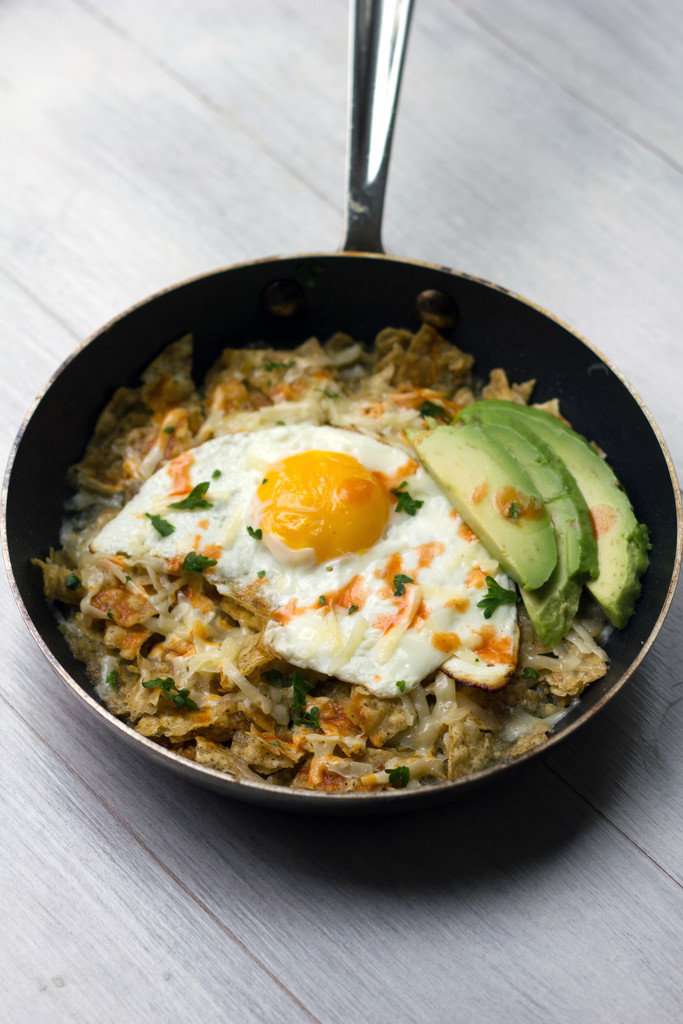 The only problem with this dish? I made this and ate it and then realized I probably should have made something for Chris, too. I knew he'd absolutely love this, so I simply whipped up another pan full. It took an additional 5 minutes, legit.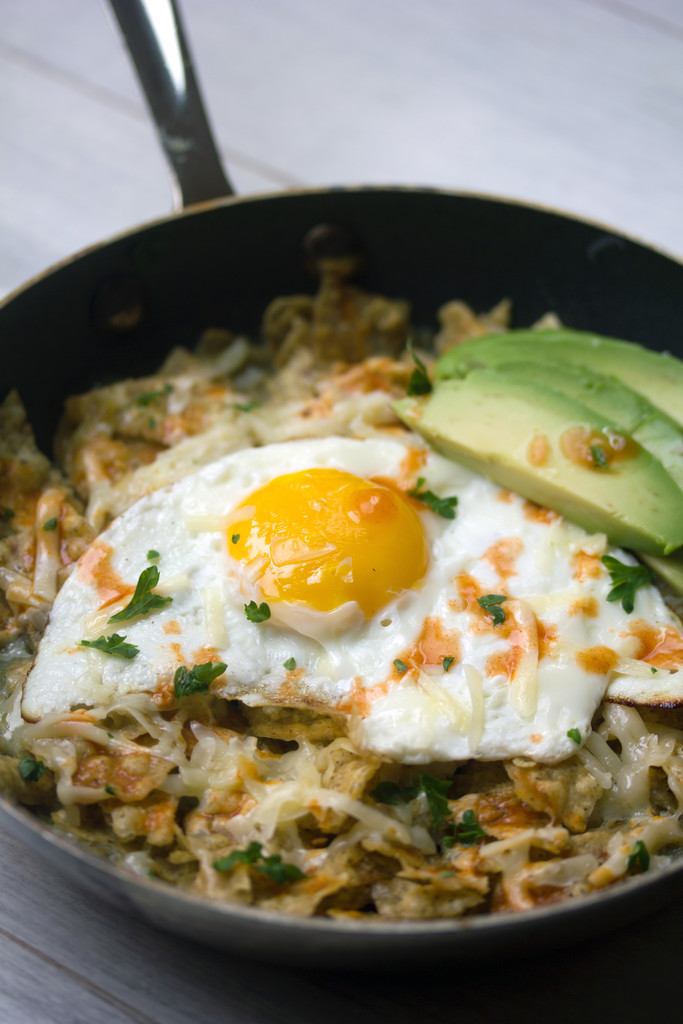 I always imagine chilaquiles to be an incredibly complicated dish and not one to be tackled on a busy morning. But this was simple as pie and tasted like the real deal.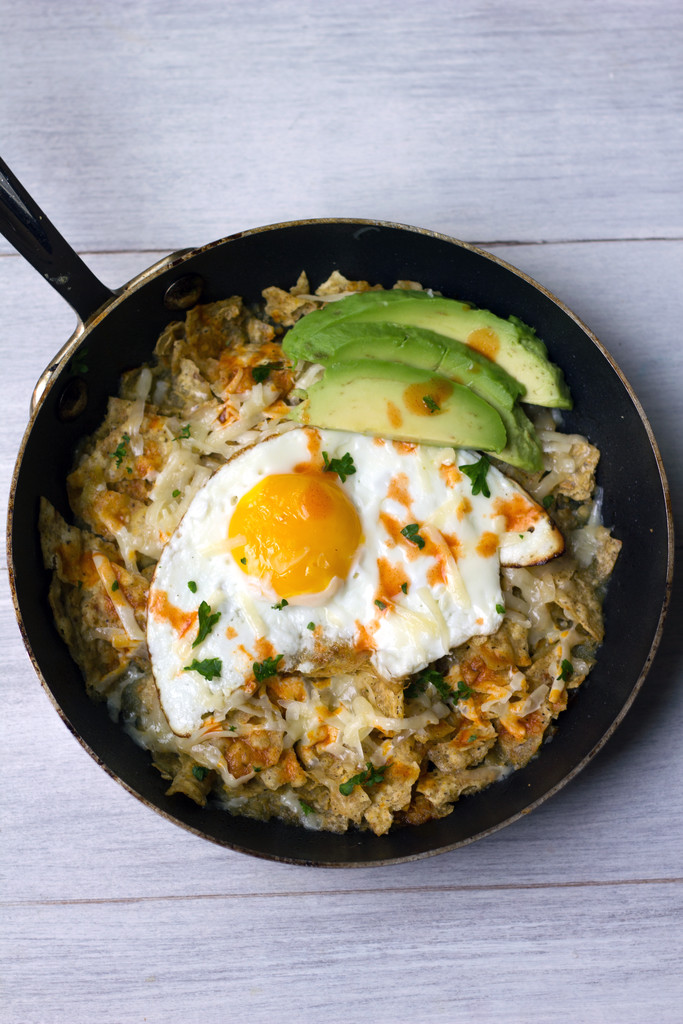 I can see myself whipping this up a lot. Many of the recipes in Lauren's book are the kinds of things I see myself making all the time, like a Coffee [Cup]Cake, Banana Bread Waffles, Mocha Steel Cut Oats and more.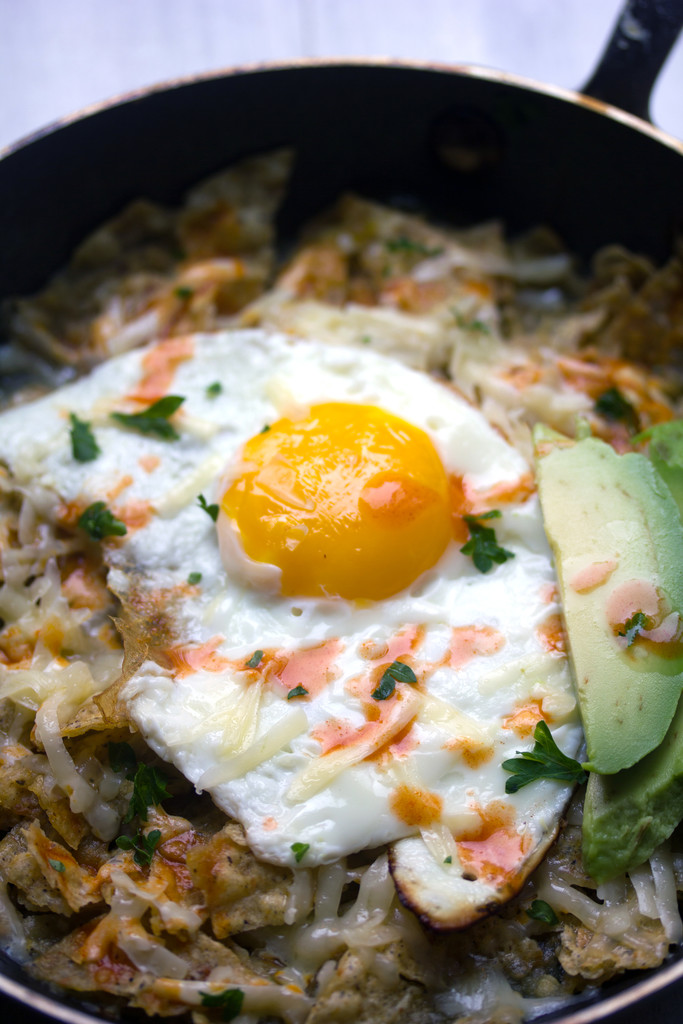 Can we just have breakfast for every meal? If we're eating these single servings, it's totally healthy and fine. Right? Same goes for all the desserts in the book, I'm pretty sure.
If you want to see more about Lauren's Healthy Decadence for One, check out the book on Amazon. It's only $6.99 and can be purchased for Kindle and iPad, too.
What breakfast food or dessert would it be smart for you to make just one serving of?
[Sues]