This Fig, Prosciutto, and Goat Cheese Flatbread is a little bit sweet, a little bit salty and the kind of flatbread that will make you wish fresh fig season was year round!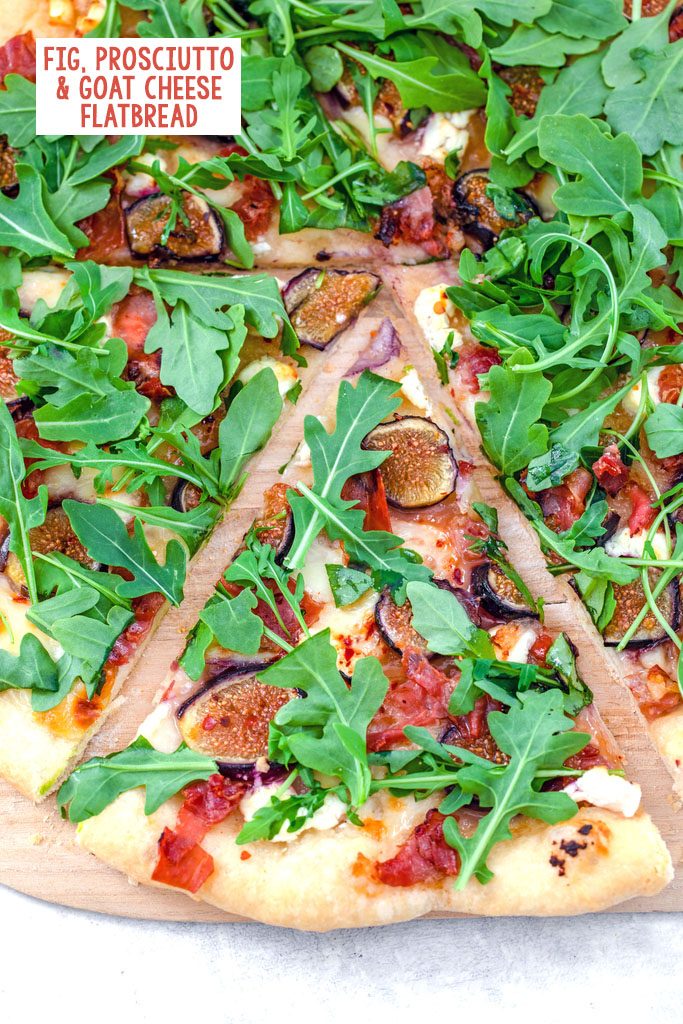 (This recipe for Fig, Prosciutto, and Goat Cheese Flatbread was originally published in September 2010, but was updated with new photos in 2019).
OK, so I've been going a little bit overboard on the flatbread lately (trust me, there's more). But when I find something good, I tend to get a little bit out of control. And all I want to do is make a billion different variations of it (ice cream, anyone?). And while I generally try not to share every variation of every dish I make, this one was just too delicious to pass up.
Mainly because it involves figs. FRESH figs. Which as far as I'm concerned are God's gift to this Earth. And since they have a super short season, and a dried fig does not compare to a fresh fig, you must make this flatbread and you must make this quickly. Take my word for it.
Right when I saw figs and thought flatbread, I knew exactly what I wanted to do. Fig, prosciutto, and goat cheese flatbread. With a bit of arugula on top, of course. Trust me, you want to do this. Now. Really, you can make any variation on it. But you probably want this exact one.
FIG, PROSCIUTTO, AND GOAT CHEESE FLATBREAD RECIPE
First, contemplate the beauty of your figs.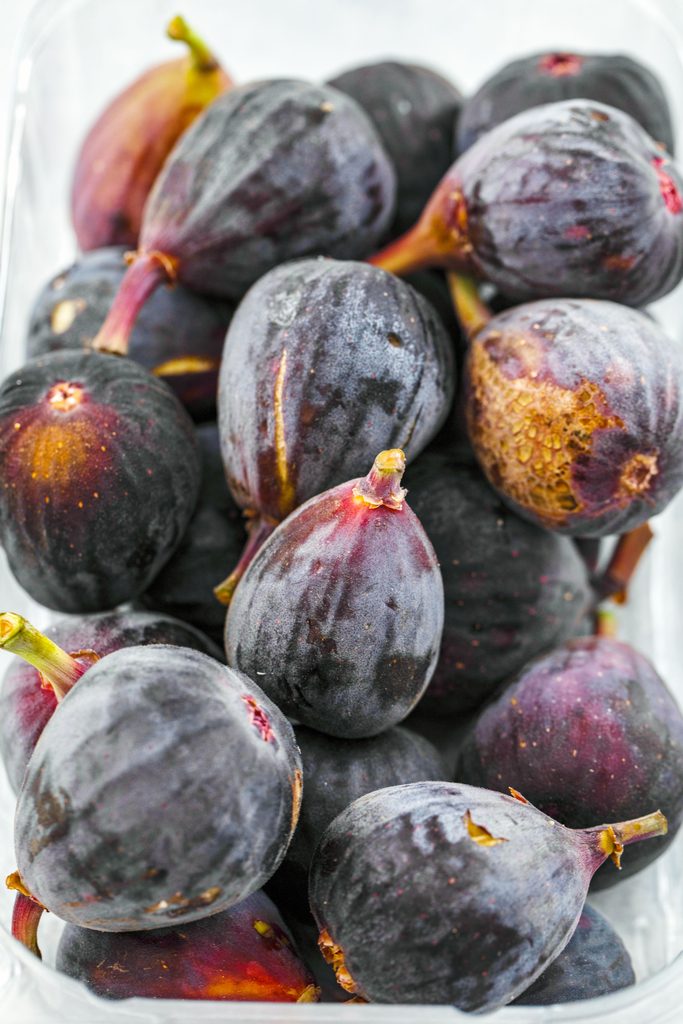 Then contemplate the beauty of your homemade flatbread dough. This flatbread dough is so easy to make. I promise. It's the first dough I ever made with yeast and now it's the only flatbread dough I make, though I sometimes throw some additional ingredients in, depending on my mood.
It doesn't involve kneading and is basically the simplest thing you'll ever do. I'll even go so far as to say that you'll never use store-bought pizza dough again!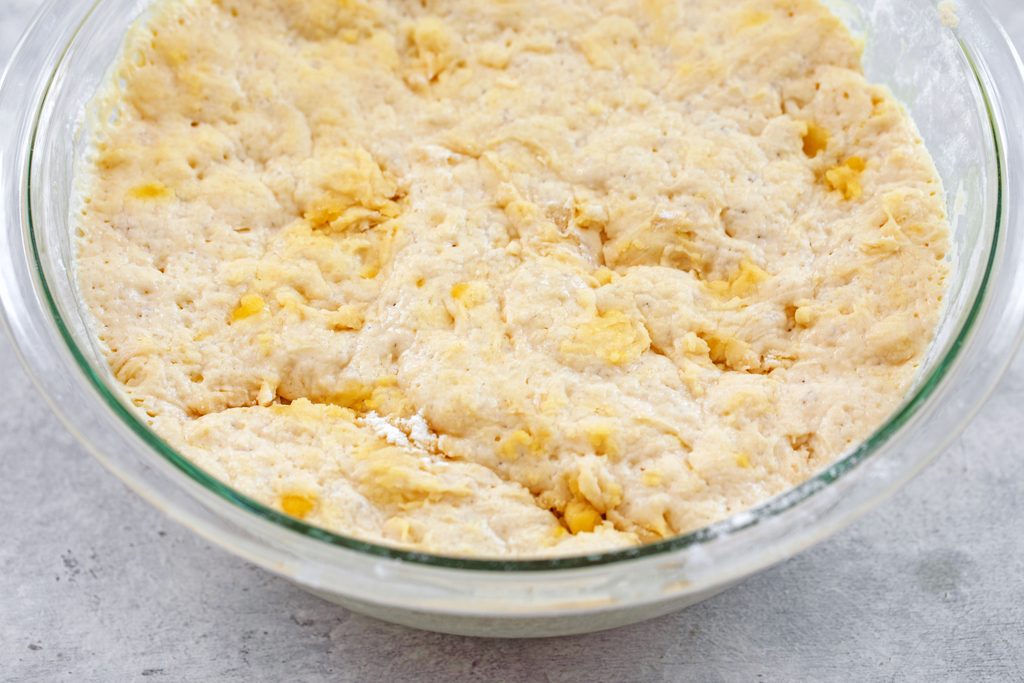 OK time for more fig contemplation... I think I'm in love.
I sliced the figs up, but not too thinly. I still wanted something to bite into.
Prettiest things ever? I think so. The majority of my time in the kitchen was spent admiring the figs. Can you blame me??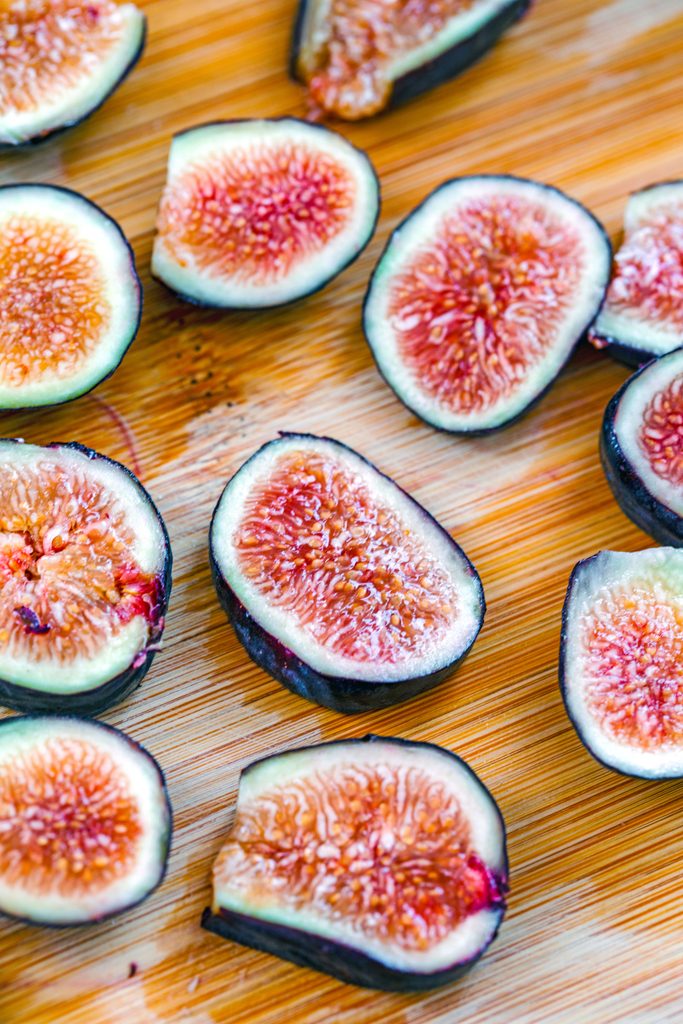 I crumbled up my goat cheese, sliced the mozzarella, and tore the prosciutto into smaller pieces.
Then I floured my surface and rolled out my dough. You can make it any shape you so desire, but roll it pretty thinly. Or not. I suppose, just because it's flatbread doesn't mean it has to be flat. I prefer it that way though.
Then load the flatbread up. I drizzled and brushed some olive oil on first and then I laid out my fig, goat cheese, mozzarella, and prosciutto. I drizzled honey over everything and then sprinkled on some red pepper flakes.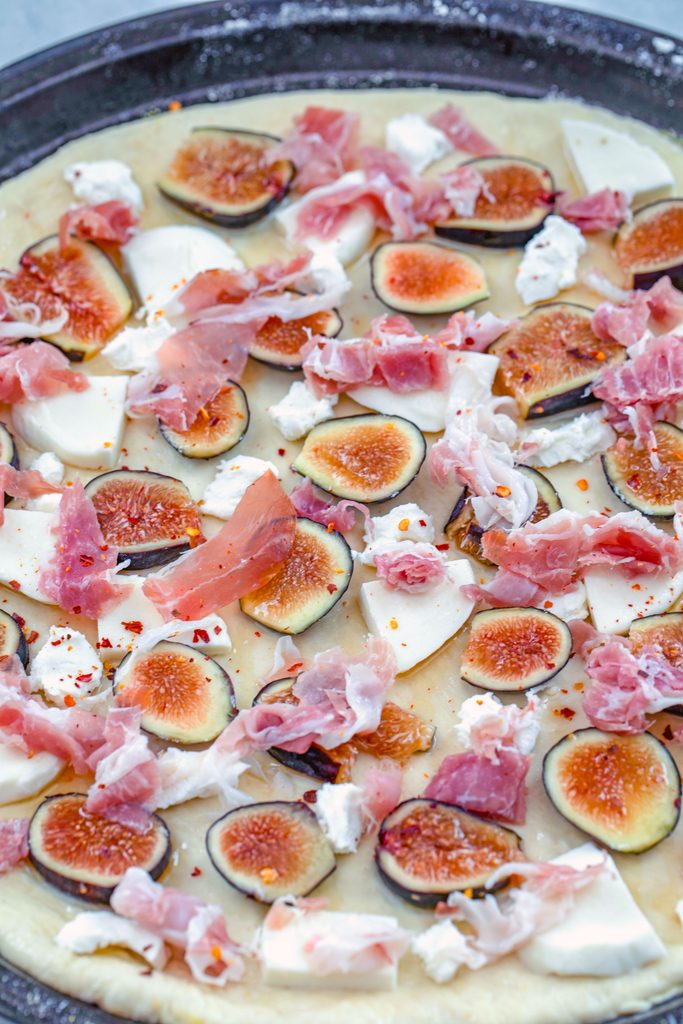 And I popped it in a 450 degree oven for about 14-16 minutes. Until I could see the crust was crisping up and turning golden.
The cheese got all melty, the prosciutto all crispy, and the figs even more tender.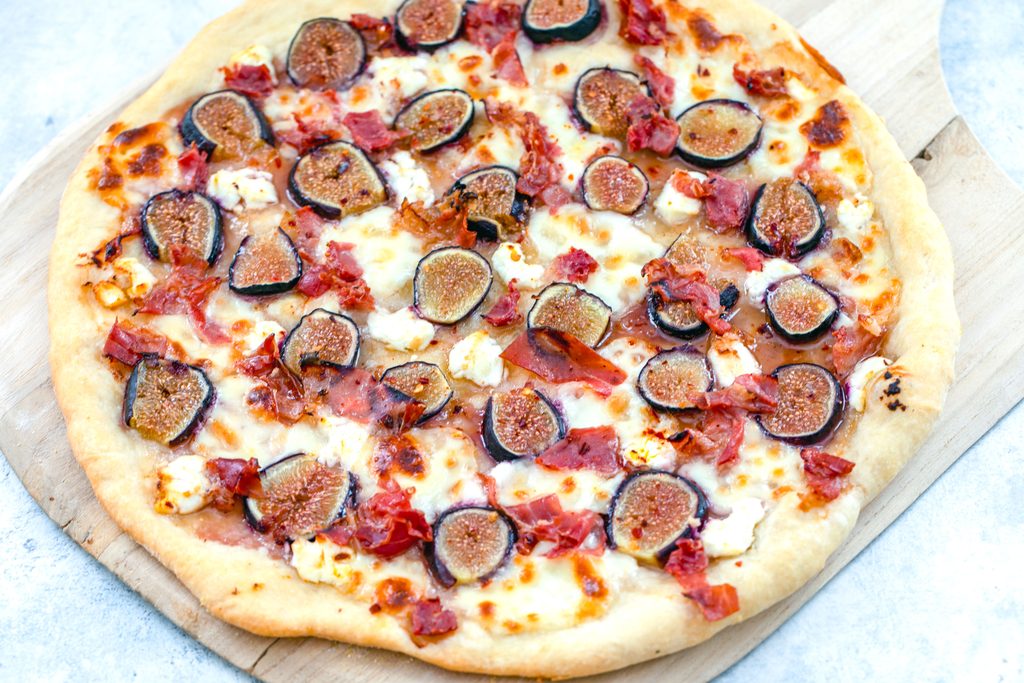 I threw a little bit of arugula on top for an extra kick. I LOVE arugula on pizza and flatbread.
But, I mean, not as much as I love figs, prosciutto, and goat cheese.
Anyway, then I got down to business. In one word? YES. I don't even feel like I can do justice with my description of this combination of flavors, but consider this with me for just a moment: You've got the sweetness of the figs and honey along with the saltiness and crisp of the prosciutto. Throw in the tangy bite of smooth goat cheese with the peppery crunch of the arugula... And basically, what the heck else could you want?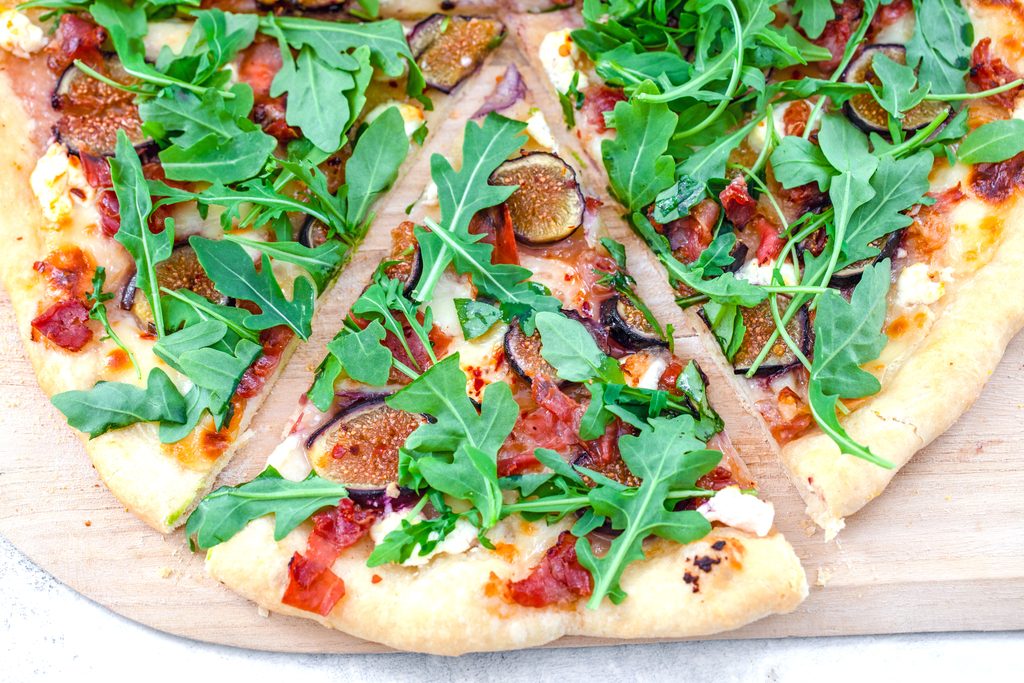 The answer? Is nothing. Which is why I'm telling you to all make this right now. Before fresh figs go out of season. But you'll have to beat me to the store, because I seriously might buy them out of stock. Ready, set, GO!
Just kidding, the stores are just about closed here. Tomorrow.
This flatbread is everything.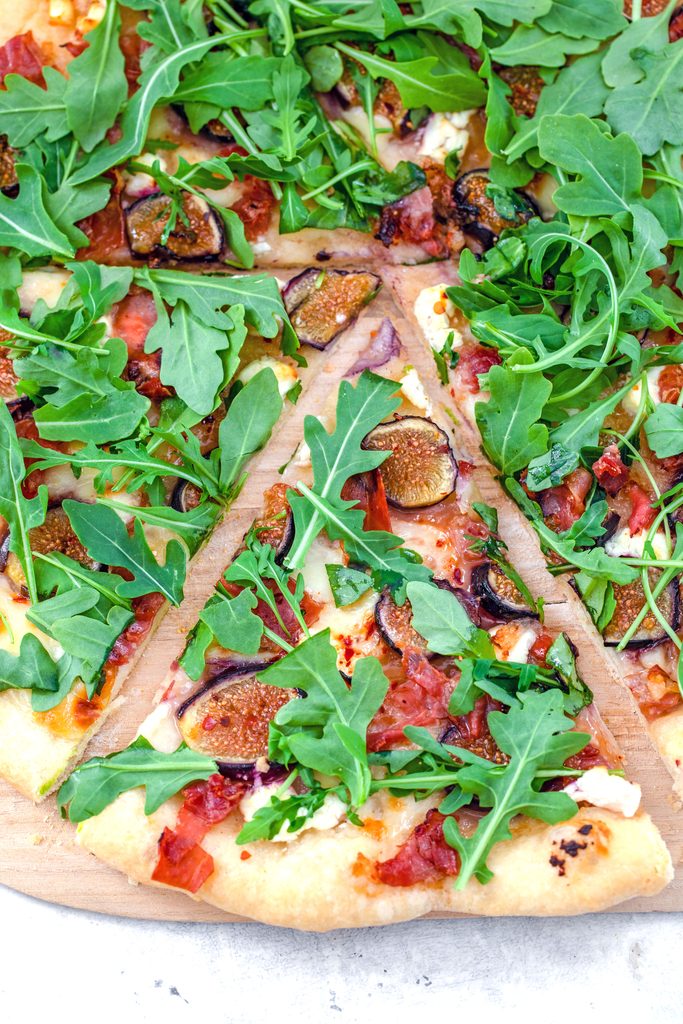 What's your favorite way to cook/bake with figs?
If you're looking for more fabulous ways to use figs, try my Dark Chocolate-Dipped Figs with Gorgonzola and mydelicious Caramelized Figs. I also really want to make this Radicchio Pear Fig Salad from Sugar Loves Spice!
📖 Recipe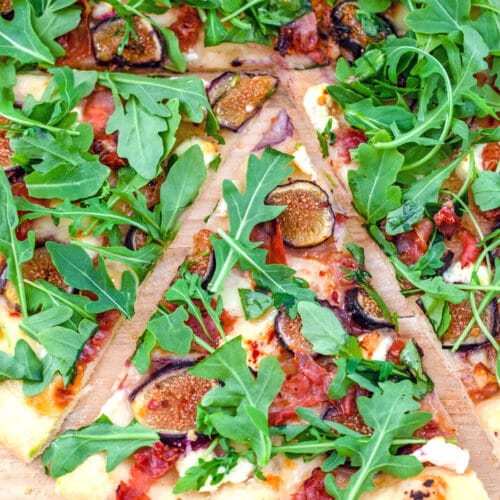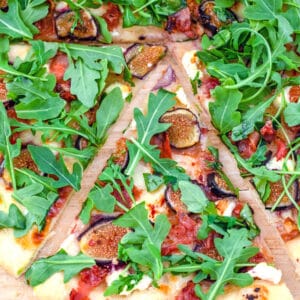 Fig, Prosciutto, and Goat Cheese Flatbread
This Fig, Prosciutto, and Goat Cheese Flatbread is a little bit sweet, a little bit salty and the kind of flatbread that will make you wish fresh fig season was year round!
Print
Pin
Rate
Makes:
1
flatbread (4 servings)
Ingredients
½

batch

flatbread dough

(recipe below)

6

fresh figs,

sliced with stems removed

1

Tbsp

olive oil

2

oz.

goat cheese,

crumbled

3

oz.

fresh mozzarella

4

oz.

prosciutto,

roughly chopped

1

Tbsp

honey

1

tsp

red pepper flakes

1

cup

arugula
Flatbread Dough
¾

Tbsp

active dry yeast

1 ½

cups

lukewarm water

⅘

Tbsp

salt

1 ½

tsp

granulated sugar

2

Tbsp

extra-virgin olive oil

3 ¼

cups

all-purpose flour
Instructions
Pre-heat oven to 450 degrees.

On a lightly floured surface, roll dough into a 12-inch round. Transfer round to a foil-covered 12-inch round pan.

Brush olive oil on dough, being sure to get edges. Layer sliced figs, goat cheese, mozzarella, and prosciutto on flatbread. Drizzle honey over the top and sprinkle on red pepper flakes.

Bake flatbread for 14-16 minutes, until edges are turning golden. Remove from oven and top flatbread with arugula before slicing and serving.
Flatbread Dough
Mix yeast and water in a large bowl and let rest for 2 minutes.

Stir in salt, sugar, and extra-virgin olive oil. With a wooden spoon, mix the flour into the mixture until well combined.

Cover bowl with a kitchen towel and let rest in a warm spot for about 2 hours so dough can rise. See notes section for more details about flatbread dough.
Notes
Flatbread dough recipe makes enough for two large flatbreads. Double the other flatbread ingredients to make two or wrap half the dough in plastic wrap and store in fridge for 7-10 days.
Note that recipe prep time doesn't include 2 hours dough rising time.
Share a Photo of Your Finished Recipe!
Mention @wearenotmartha and share a photo if you've made the recipe!