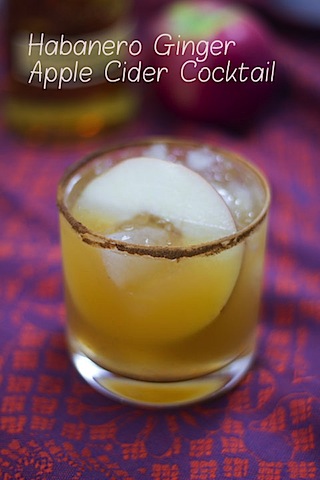 Friday is, without a doubt, my favorite night of the week. It's the night where I don't feel any guilt about sitting on the couch and doing nothing. Or sipping a cocktail or two. Or actually falling asleep on the couch because I'm sooo tired, but Dateline is sooo good and I don't want to turn it off. It happens all the time. It's not fun to wake up on the couch in a heap at 2 a.m. with your teeth unbrushed and your neck at an unhuman-like angle (which hurts because you're now old), except for the fact that you can stumble into bed (after brushing your teeth, of course) without an alarm set for the morning. When I was 20, I probably would have died on the spot if I knew my life would be like this in 10 years. But man, there really is nowhere I'd rather be than on this couch right now.
Tonight I watched ABC's What Would You Do and actually shed a tear or two because I've been crying at the weirdest things lately. I actually got emotional over the new Facebook commercial last week. When they say maybe Facebook is here to remind us we're not alone, I got all emotional. And then I realized, no, Facebook is here to remind us that our "friends" either have a) very busy days packed with going to the grocery store, doctor appointments, working, errandszzzzzzz b) lots of babies, and/or c) very strong political opinions. Plus, I do believe there have been studies showing that Facebook actually makes people feel lonelier. So, stop crying.
And in regard to What Would You Do, I shouldn't cry because somebody stands up for somebody else in a grocery store. But I guess that speaks to the sorry state of our world that I cry over things like that. Or maybe it's the sorry state of me. Hmmm. (P.S. But it's totally OK to absolutely bawl during Parenthood. That's justified).
Let's stop crying and have a cocktail. Of course, too many cocktails have been known to make people cry even more. So, be careful.
Habanero Ginger Apple Cider Cocktail (makes 2 drinks):
Print this recipe!
1 C sugar
2 C water
2 habanero peppers, sliced
2 oz. sliced ginger
6 oz. apple cider
3 oz. rum
Crushed ice
Cinnamon for garnish
Apple for garnish
I've been simple syrup obsessed lately and don't plan on stopping any time soon, so I hope you're OK with that. Because I wanted to tie in a bunch of fall flavors, I decided to make a habanero ginger syrup for this apple cider cocktail. If you're not into spicy (my apologies because I've probably been driving you nuts on this blog lately), you can leave the habaneros out and simply use a ginger simple syrup.
In a saucepan, bring 1 C sugar, 2 C water, slice habaneros, and ginger to a boil. Once it comes to a boil, lower the heat to a simmer and let simmer for about 10 minutes.
Then strain the habaneros and ginger out of the syrup into a container and pop in the fridge to cool.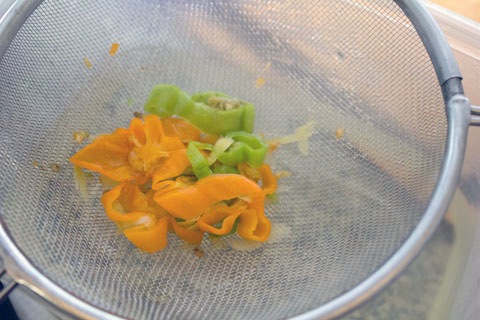 Brush a little apple cider around the rims of your cocktail glasses and dip glasses into cinnamon. Fill glasses with crushed ice.
In a cocktail shaker filled with ice, add 2 oz. simple syrup, apple cider, and rum.
Shake to combine and pour into prepared glasses.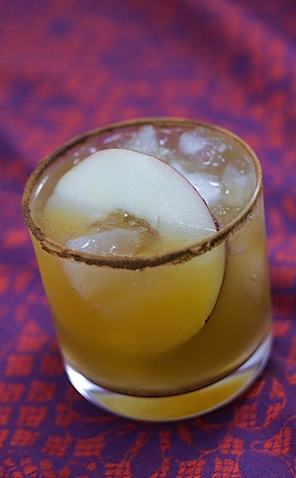 Garnish with an apple slice if you'd like.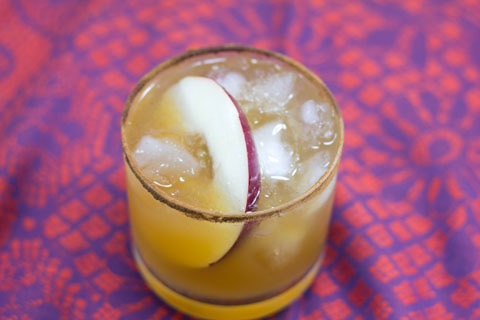 I was pleased with the ratio of cider to rum to simple syrup in this drink and felt like the ingredients combined perfectly. Autumn in a glass. With some spice to boot.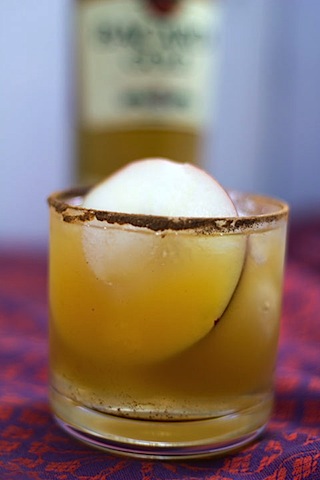 This would be delightful served with my pumpkin crust pizza. Or simply sitting on the couch vegging out and letting all the emotions of the week out.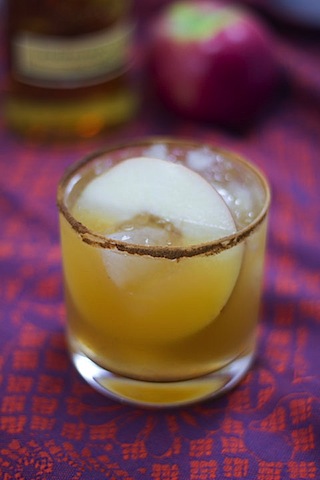 Oh my gosh, speaking of, I totally just got emotional about the Honda Accord commercial where they claim they know me. They know I "have to rise early and work late… with not enough sleep in between" YES. They seriously know just where to hit me.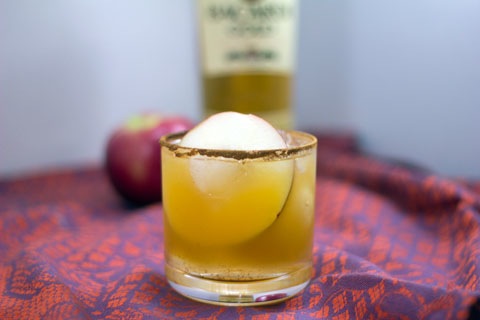 With the habaneros in this cocktail, I'm just going to pretend I got a little in my eye. And that's where my tears are coming from.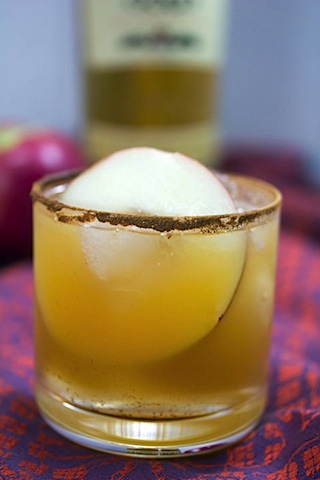 Ahem. Back to the situation at hand. This cocktail. I'm really happy apple cider is back in my life. This was my first time sipping it this season and it certainly won't be the last. The only good thing about the fact that we're supposed to have a frost tonight (eek!) is that I can make hot apple cider with mulled spices. I'll take a frost for that.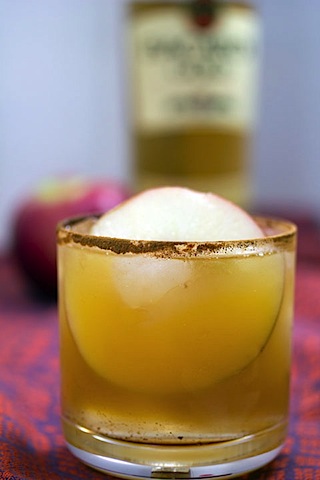 But I love cider chilled, too. Isn't crushed ice prettier than cubed sometimes? I can't wait until the day I have a refrigerator that crushes ice for me. Living the life of luxury.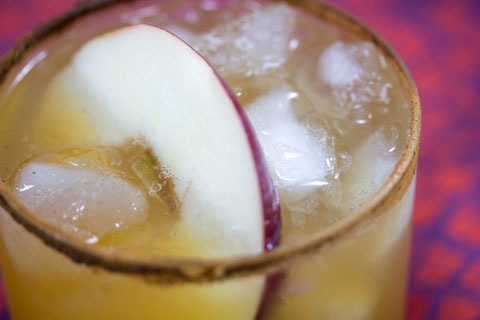 Now, let's just hope Dateline doesn't make me cry. Keith Morrison wouldn't do that to me, would he??
Do you ever cry over silly things?
[Sues]