Oh, pasta. You are my joy and life is always better when you're around. That's why I made a pound of you last night. To be honest, pasta is the one thing I forgot to buy when on my grocery store trip last night. I meant to buy a delightful whole wheat penne, but when I was emptying my grocery bags, I realized I completely forgot to even go down the pasta aisle. I scoured the cabinets and managed to find a box of regular penne. I briefly considered waiting to make the dish, but realized I have plans the next few nights and just went with it. Remember when whole wheat pasta didn't even exist? Me too.
And since I have a pretty packed rest of the week (my best friend from college is getting married this weekend and I'm in the wedding!! So so so excited!!), I figured this dish would be good as leftovers for a quick bite to eat when we're on the go. I knew I wanted to make a pasta with chicken sausage and feta and then I figured olives and broccoli would be nice additions. And lucky for my stomach, I was right!
Mediterranean Pasta with Chicken Sausage, Olives, Broccoli, and Feta (Serves 6-8)
1 lb. penne (whole wheat or not!)
1 head broccoli
2 T olive oil
2 links chicken sausage (I used sundried tomato)
2 cloves garlic, peeled and sliced
1/2 pound kalamata olives, or any olives of your choosing
1 C Athenos Feta ( I used the sundried tomato and basil variety)
Freshly ground pepper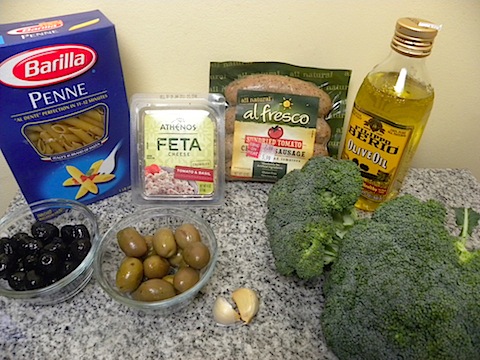 First things first, boil your pasta according to directions or your favorite way to do it. Drain the pasta and put it back in the pot to set aside.
Now, you need cut the stems off your broccoli florets. Put about 1/2 C water in a large pan over medium heat. Cover and steam for about 5 minutes. When done, drain water and set aside.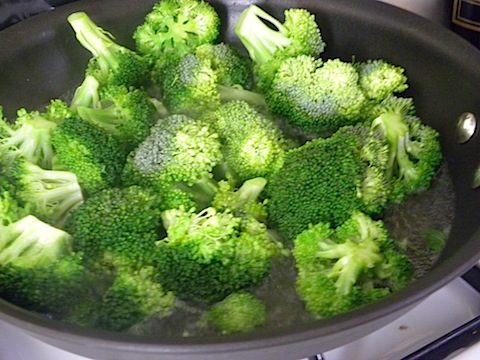 While the broccoli was steaming, I chopped up all my other ingredients– the garlic, olives, and sausage.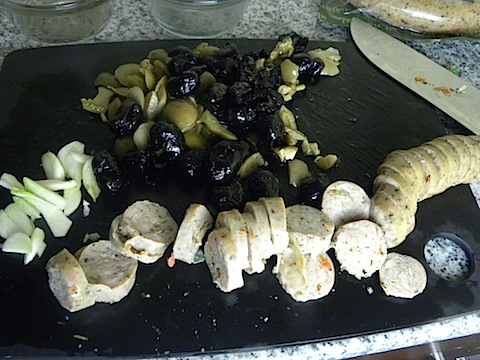 Put the olive oil in a pan over medium and saute the garlic for about 2 minutes before adding your sausage. If you haven't tried Al Fresco's chicken sausage, you must! It's amazing. And they sell it at Trader Joe's AND my local Star Market grocery store. It's already fully cooked, so I just made sure it was heated through and pretty golden-looking.
Once the sausage is good, throw the olives and broccoli into the pan, too. Stir together and make sure everything is heated nicely.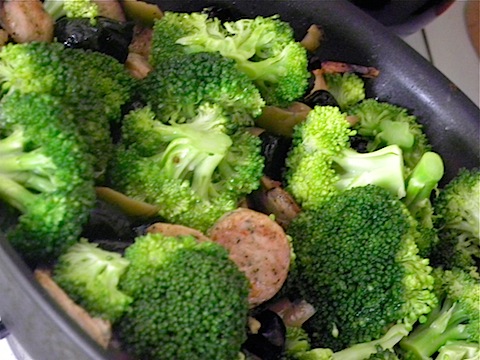 Now, throw the mixture into your pot of pasta. If you want, you can drizzle a little more olive oil to mix in. Put freshly ground pepper on top, too.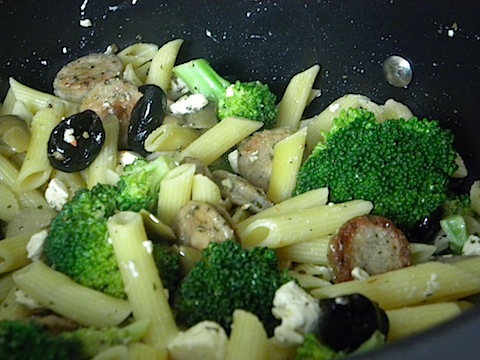 And serve! These were some of my favorite foods all sitting together in one delightful dish. For some reason, my olives were super salty (more so than usual), so I definitely didn't need any added salt (side note. Is there an olive tasting class I can take? I need to learn more about olives!).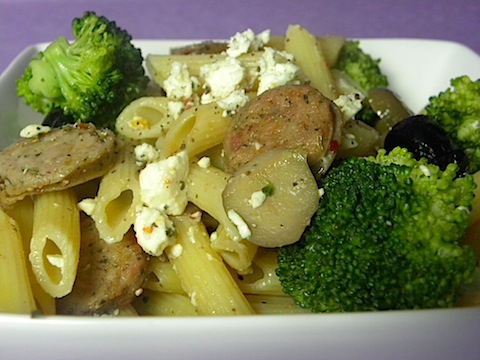 I ate a nice big bowl, but kind of wished I had either used less pasta or more of the other ingredients. No biggie though because I can just make sure to scoop more goodies for my next serving. Which is going to be in about 5 minutes. For lunch.
The chicken sausage/feta combo was sooo good!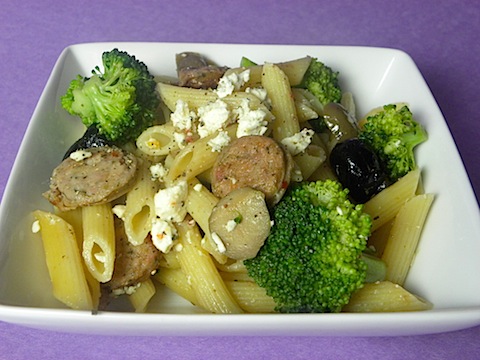 Also? It was my first time eating the Tomato Basil Athenos Feta and I loved it! Dangerous though because it was totally the kind of thing I'll find myself eating on its own. Not that I don't do that with plain feta already.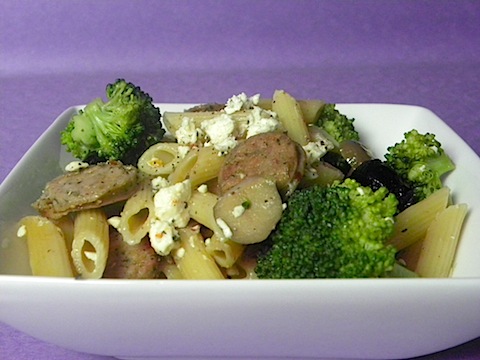 Do you love chicken sausage? What's your favorite kind?
Athenos Feta Friday Giveaway Winner!
The winner of our second Athenos Feta Friday Giveaway Winner is Kathy!! We'll email you soon to get your info for the awesome feta gift pack! Congrats 🙂
[Sues]