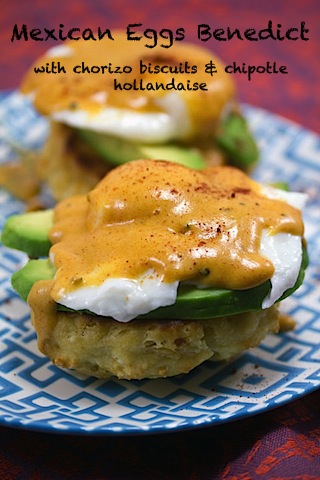 Rules of life:
1) You can and should judge a brunch spot on its eggs benedict. Which also means it's necessary that you order it every single time you go to a new spot for brunch. But it's all in the name of scientific research, so that makes it OK. Science is important.
2) Eggs benedict always scores more points if it's served on a biscuit. No offense meant at all to my man, English muffin; I love you with peanut butter for breakfast. But eggs benedict just works better on biscuits.
3) Avocado makes everything better. I can honestly say, I'd 10 times rather have avocado on my eggs benedict than Canadian bacon/ham. Of course, I guess the chorizo in the biscuit in this recipe made up for the missing ham, but whatever. Minor details.
4) Hollandaise sauce is all butter and egg yolks. When is it ever socially acceptable to pour a bowl of butter and egg yolks on your food unless it's hollandaise sauce on eggs benedict? Take advantage of this when you can.
5) Mexican-inspired eggs benedict is 10 times better than a traditional benedict. And that's saying a lot as eggs benedict is already 10 times better than most things in life I can think of.
There you have it. Five simple rules that are pretty easy to follow, right? I have been craving eggs benedict for weeks and decided to add a little Mexican twist to mine. Chorizo in the biscuits, chipotle in the hollandaise, and avocado instead of ham. And we're in business.
Mexican Eggs Benedict (serves 2):
Print this recipe!
4 eggs
1 avocado
4 chorizo biscuits (recipe below)
1/4 C chipotle hollandaise sauce (recipe below)
Let's start with the chorizo biscuits, shall we?
Chorizo Biscuits (makes about 10):
Print this recipe!
2 1/3 C all-purpose flour
1 T sugar
1 1/2 T baking powder
1 t cream of tartar
1/4 t salt
1 1/2 t paprika
1 stick butter, chilled
3 green onions, chopped
1 C chopped chorizo (about 2 links)
1 1/3 C buttermilk
1 large egg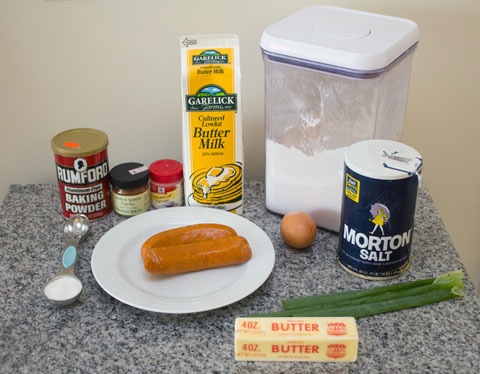 When I decided to make my eggs benedict with avocado, I knew I must incorporate chorizo somehow. At first I was going to layer it on the biscuit with the avocado, but then I decided to just build it in instead. And it was the best idea ever because these biscuits are amazingly good on the benedict and completely on their own. Love.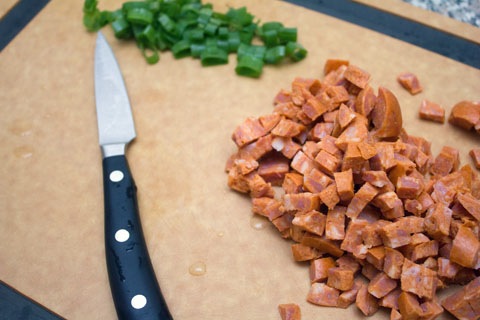 Start by whisking together flour, sugar, baking powder, cream of tartar, salt, and paprika in a large bowl.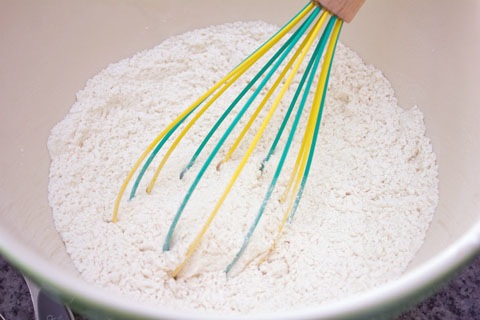 Chop the chilled butter into little pieces.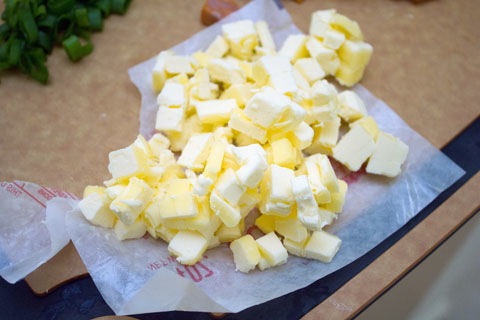 And then work it into the flour mixture, using a pastry blender or your fingers. Blend until the mixture is coarse.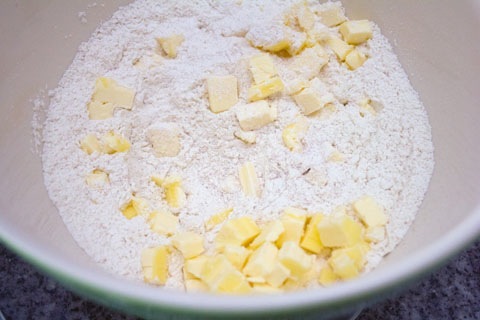 Then mix in the green onion and chorizo, too.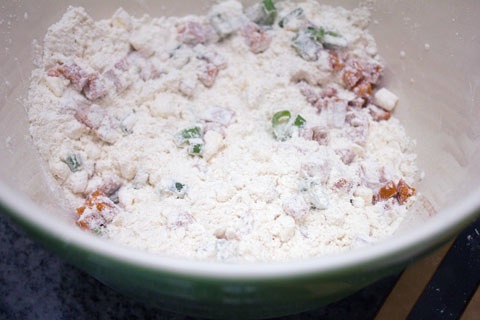 In a separate small bowl, whisk together the buttermilk and egg.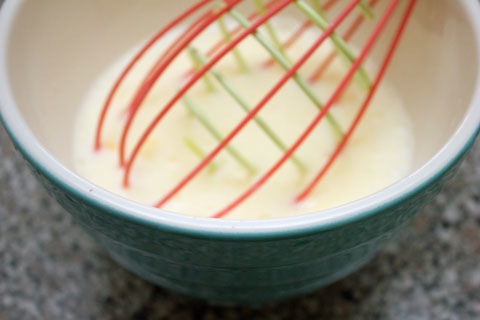 Add it to the flour mixture and stir until it's just incorporated.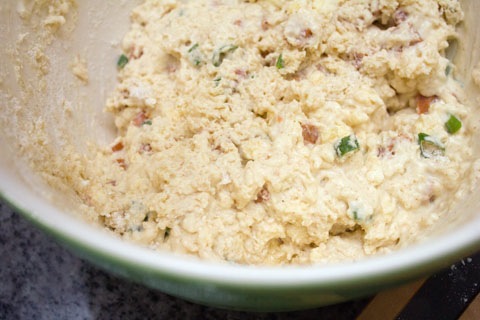 Scoop about 1/4 C of the dough with a measuring cup or ice cream scoop onto a parchment-lined baking sheet. Place about 2 inches apart. I used a biscuit cutter to give the dough a little more shape.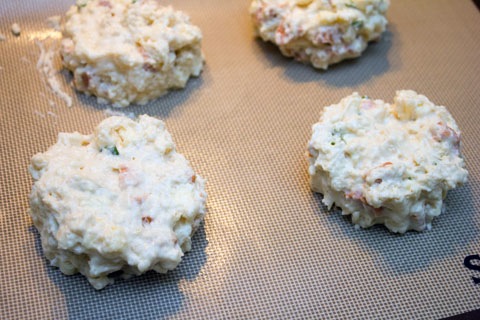 Bake biscuits at 400 degrees for about 18-20 minutes, until they're starting to brown.
Oh my gosh, YUM. I can't even look at these right now.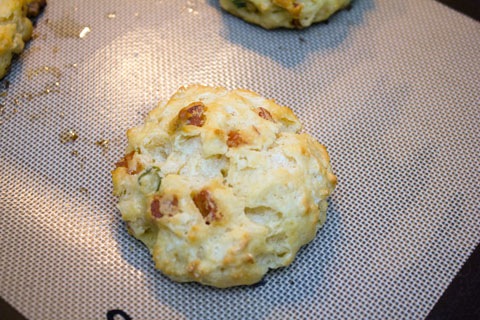 Once my biscuits were in the oven, I got started on my hollandaise sauce. For a Mexican twist, I gave it a little chipotle kick, of course. People think hollandaise is really tough to make, but it's actually not.
Chipotle Hollandaise Sauce:
Print this recipe!
3 egg yolks
1 T water
1 T fresh-squeezed lime juice
1 stick very soft, unsalted butter
1 tsp chipotle powder, plus more to taste
Pinch salt
Pinch freshly ground pepper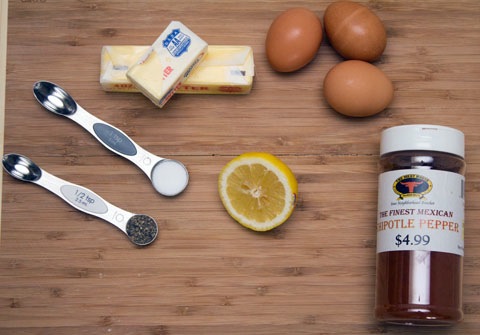 Separate the egg yolks from the whites (it's best if you use your hands!). Put the egg yolks in a medium heat-proof bowl (should be a double boiler or fit another pan to make a double boiler). Add 1 T lemon and 1 T water. Whisk together until the mixture gets thicker and more pale.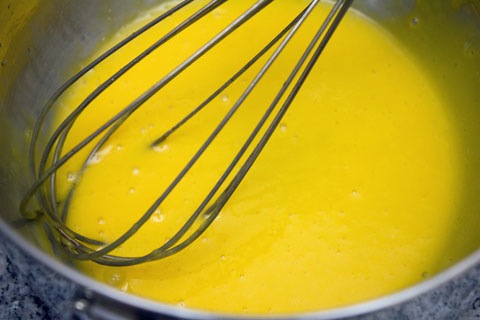 Now, place the bowl over a double boiler (or a pan filled halfway with simmering water) with the heat on low. Whisk like a crazy person. If your mixture starts to resemble eggs, remove from boiler for a few seconds and continue whisking.
The yolks will increase in volume, thicken, and get frothy-ish. When the bottom of the pan starts to show through the streaks as you're whisking, you can start adding in the butter.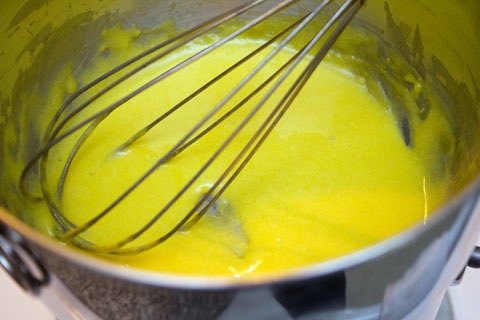 Add the warm butter a bit at a time, continuing to whisk the whole time. Keep adding more butter until you get a good consistency. You'll probably need the whole stick. Many recipes call for a stick and a half, but I kept it to one.
Remove hollandaise from heat and stir in chipotle, salt, and pepper.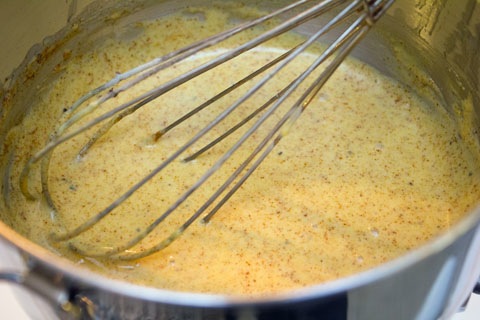 If your hollandaise begins to thicken again before you're ready to use it, whisk in a few drops of warm water. Cover your hollandaise and keep warm until you're ready to use.
Now to prepare the rest of the benedict!
Poaching eggs is like most anything in cooking. The more you do it, the easier it gets. I think it's pretty easy, but it's also easy to mess up occasionally.
Fill a pot of water with two inches of water and bring to a boil. Lower to a simmer.
Crack an egg into a small bowl and gently drop egg into simmering water (lower bowl all the way to water to release egg). You can drop another egg in, too, if you feel confident.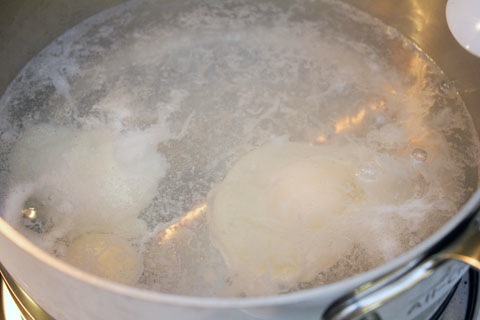 Let simmer for about 3 minutes and then remove egg with slotted spoon to a paper towel covered plate or bowl. Continue with the rest of the eggs.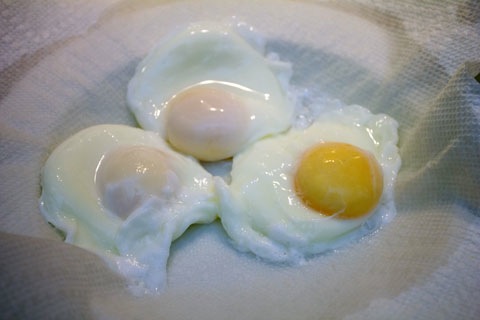 Now build the benedict by layering avocado on two chorizo biscuits.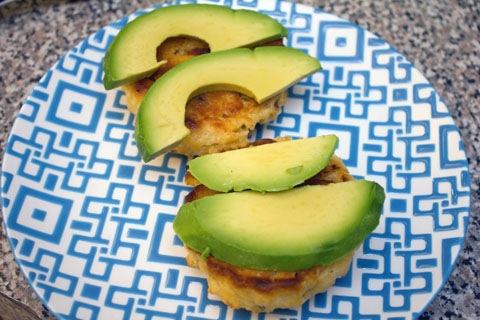 And placing a poached egg on top of each.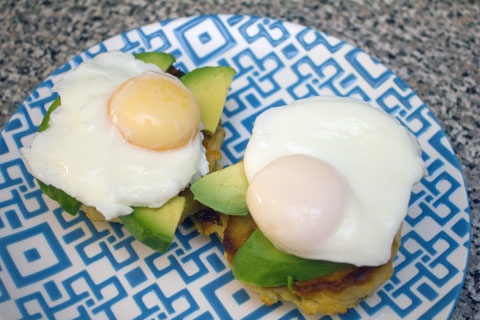 Then drizzle on however much hollandaise sauce you want. Sprinkle a little more chipotle on if you're in the mood. And when aren't you?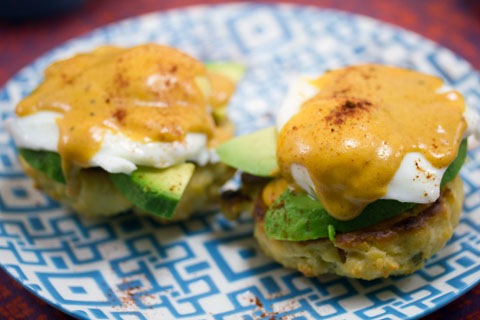 I'm getting hungry all over again. Like seriously hungry.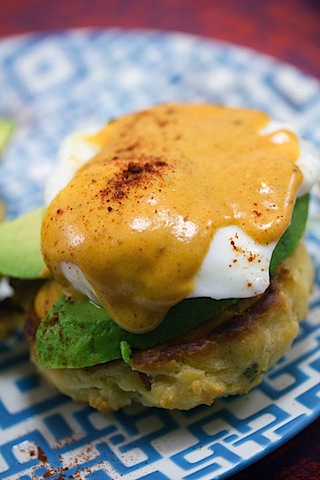 Maybe it's not the prettiest dish on the planet, but this was legitimately one of my favorite benedicts of ever. Chris actually said this was the best thing that he's eaten all year and that it should be served in a restaurant. He loves me and has to say things like that, but that still made me really happy to hear. The best thing he's had all year! (wait, what does that say about everything else I've made??).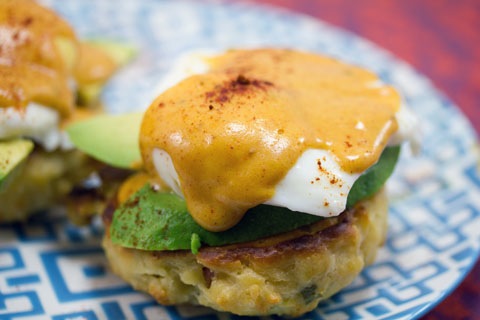 But really, this does make me want to open my own Southwestern/Mexican inspired restaurant and put this as #1 on the menu. Or, OK, the only thing on the menu. I could whip up a mean Bloody Mary, too? That's all you really need for breakfast anyway.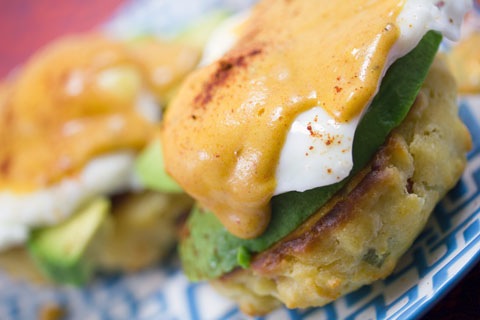 Back to the eggs benedict at hand. The hollandaise sauce was super zingy with a little chipotle bite and the avocado added a nice creamy earthiness. Canadian bacon would have been way too much on this benedict and the little baked in bits of chorizo were much easier to handle. I was happy with my decision.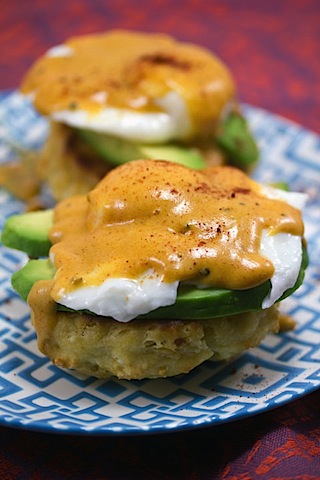 But digging into the eggs benedict and discovering the poached eggs were pretty close to perfect might have been the best part.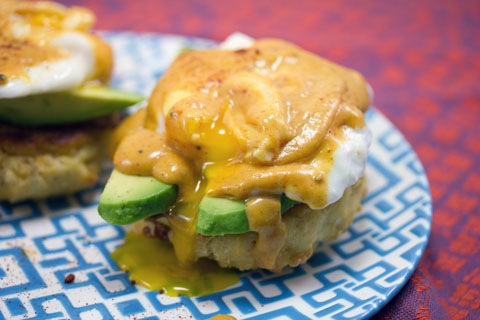 No wait, it was the hollandaise. No, the biscuit. Ugh, I don't even know anymore. I guess I'll need to make this all over again.
What would be on your dream eggs benedict? Please tell me you love it as much as I do!
[Sues]