I was already in the mood for something pepperminty while I was leafing through Sara's latest issue of Cooking Light looking for some good holiday desserts. I suddenly came across a recipe for Peppermint Cheesecake Brownies and decided they were just the thing to make for a gathering at Sara's and to bring home for my family's post-Thanksgiving Thanksgiving (this time with my sister and her fiance).

I was super happy with how these brownies turned out and while they're far from being healthy, a few Cooking Light recipe tweaks make them slightly not as bad for you. Happy holidays to that!

Ingredients for the cheesecake topping:
1 8 oz. block of 1/3- less-fat cream cheese

1/3 C granulated sugar

1 t peppermint extract

1 large egg

1 large egg white

1 T all-purpose flour
Ingredients for the brownie bottom:
1 C all-purpose flour (4.5 ounces if you weigh it, which apparently you should be doing. Which I definitely don't do)

1/2 C unsweetened cocoa

1/2 t salt

1 1/2 C brown sugar

1/4 C canola oil

1/4 C buttermilk

2 t vanilla extract

2 large egg whites

1 large egg
Start by making the cheesecake batter. Put the cream cheese in a medium bowl and beat it (at medium speed if you have a hand mixer). Add the granulated sugar and peppermint extract and beat together. You'll notice the official recipe calls for 1/4 teaspoon of peppermint extract. But I read the reviews and pretty much everyone said this wasn't nearly enough. So I used a full teaspoon and thought the brownies had the perfect amount of peppermint flavor to them. And since they are peppermint brownies, that's kind of important. Now add the whole egg and the 1 egg white and beat well before adding the flour and beating that until it's just blended.

I separated my cream cheese topping into 2 bowls. One i kept white.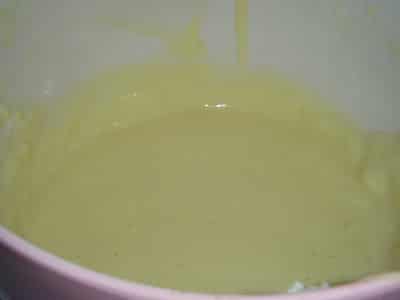 And the other, I added a bunch of red food coloring to.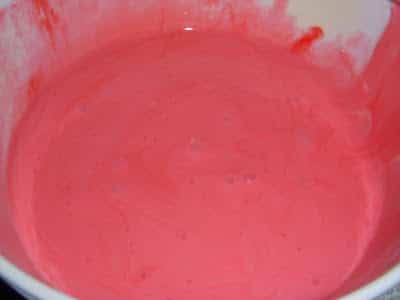 I set these aside and started making the brownie portion of the dessert. In a medium bowl, stir together flour, cocoa, and salt.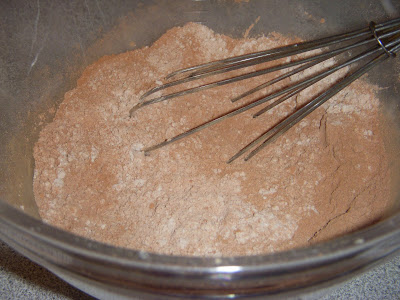 Then, in a larger bowl, combine brown sugar, oil, buttermilk, vanilla, whole egg, and 2 egg whites, and beat until just blended.

Remove 1/2 cup of the brownie batter and set it aside. Pour the rest into a 9×9 pan that has been sprayed with cooking spray (I used 8×8).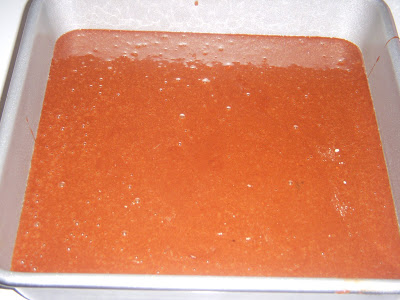 After I had the brownie batter in my pan, I poured my white cream cheese mixture on top. Then I poured the red on that and swirled it around with a knife. Then I dribbled the reserved brownie batter on top of that and swirled that around too. I think that next time I make these, I'll keep more of the cream cheese topping white, as the red and brown kind of took over.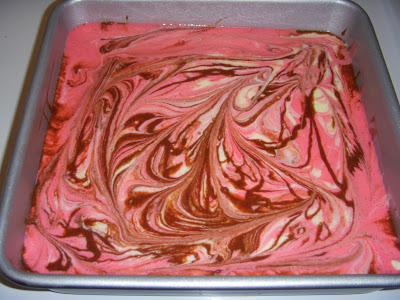 Put in the oven and bake at 350 degrees for about 26 minutes.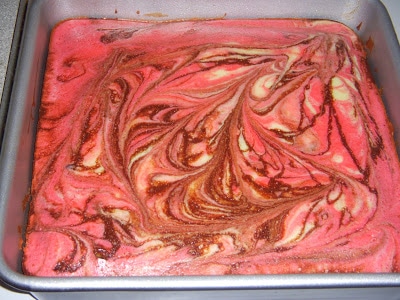 When they're done, let cool for a bit and cut into them.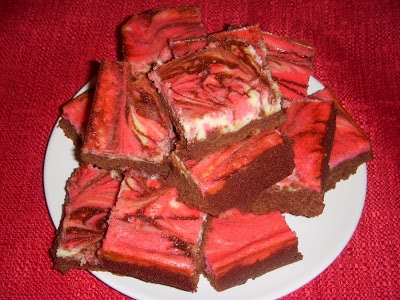 Peppermint Cheesecake Brownies are seriously the perfect holiday treat. The original Cooking Light recipe doesn't use red food coloring, but I
think it makes these ten times prettier and festive, right? Also, people are quite impressed by the swirly topping, though it's incredibly easy to do. You'll have no idea these brownies are lower fat when you bite into them. They're incredibly moist and flavorful, basically melting in your mouth.

So, let the holiday baking and eating continue. And maybe we can work on some of the exercises included in Cooking Light after the holidays.

[Sues]