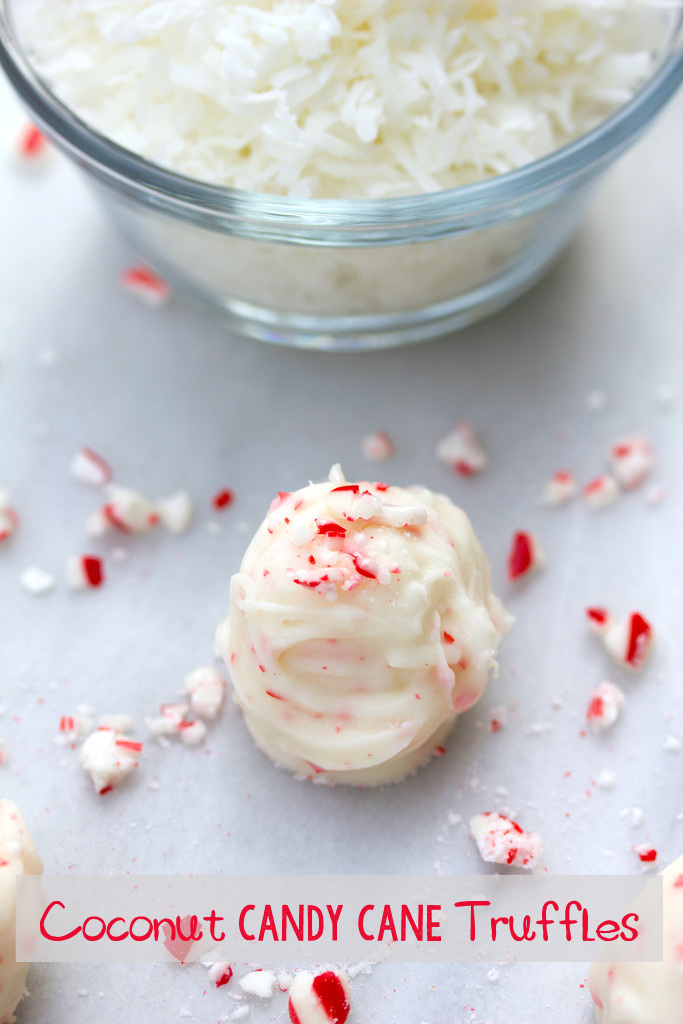 Last night, I had a dream I was running a marathon. I woke up seriously stressed out. It was actually only a half marathon and I think I only ran two miles of it before quitting (I got lost… obviously), but it kind of threw off my whole day. Is my subconscious trying to tell me something?? Should I start training for a race?? Or should I avoid working out at all costs? Maybe it's some kind of metaphor and I'm feeling lost and am struggling with making it through this marathon called life?? Yikes. I should probably just get into bed and eat bonbons.
It's really not cool that the holidays are so close to arriving (and departing!) because I have not even come close to getting my fill of peppermint for the season. That's why I had to involve peppermint in my homemade "bonbons." And the candy cane candy melts Wilton sent me were the perfect ingredient! While at first I thought the combination may be a bit strange, I decided to make a Coconut Candy Cane Truffle. Not strange at all… It's my new holiday go-to flavor combo!
These are super duper easy to make. And also super duper easy to eat. Which can either be problematic or totally awesome.
Coconut Candy Cane Truffles (makes about 20-24 truffles):
Print this recipe!
2 C shredded coconut
1/4 C coconut oil (liquid)
1/4 C light coconut milk
1/2 t vanilla extract
Pinch salt
3 candy canes, crushed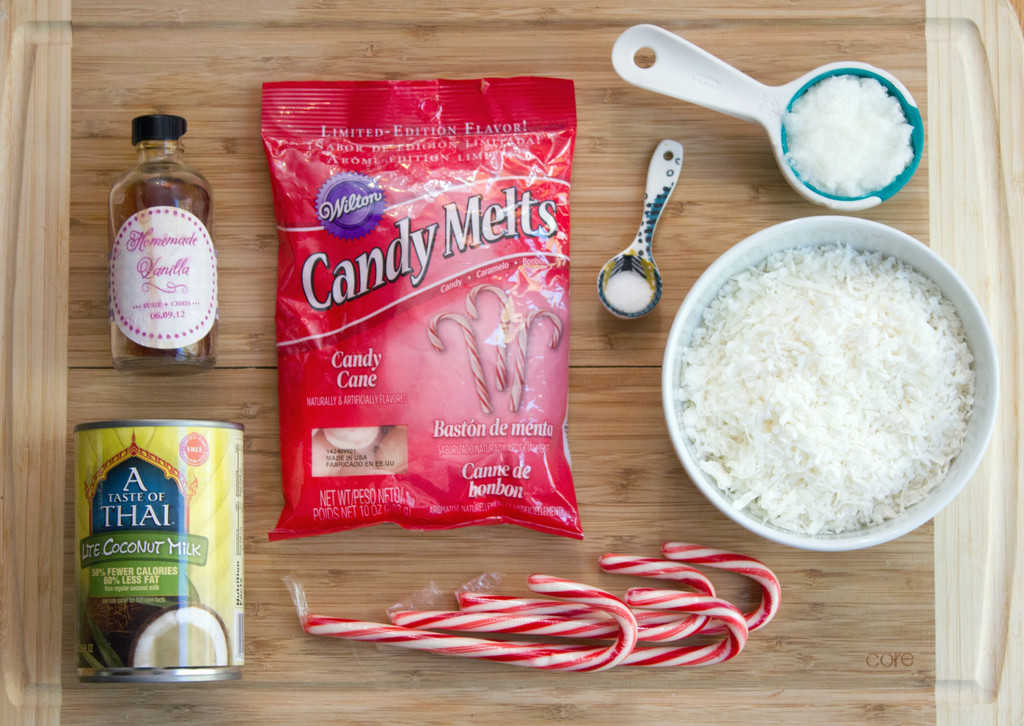 First of all, I think I have a serious candy melts obsession. I get seriously anxious thinking about the new flavors that could be coming out and the desserts I can make with them (hint: when all else fails, make popcorn!). Candy Cane candy melts are one of my dreams come true!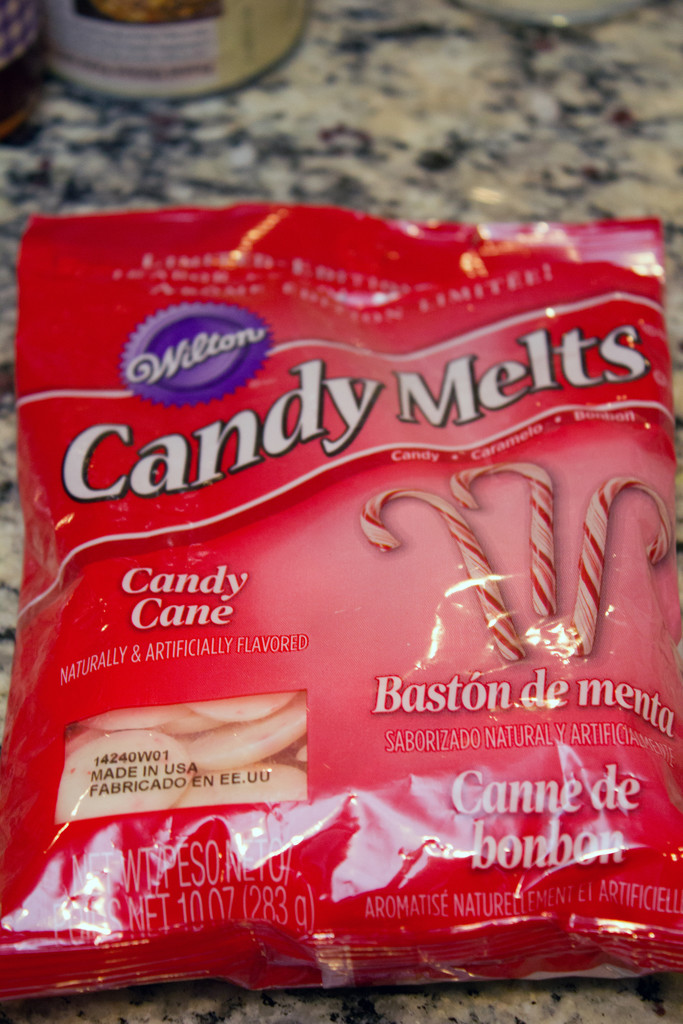 Now, let's whip up this batch of super easy truffles.
In a medium bowl, combine coconut, coconut oil, light coconut milk, vanilla extract, and salt.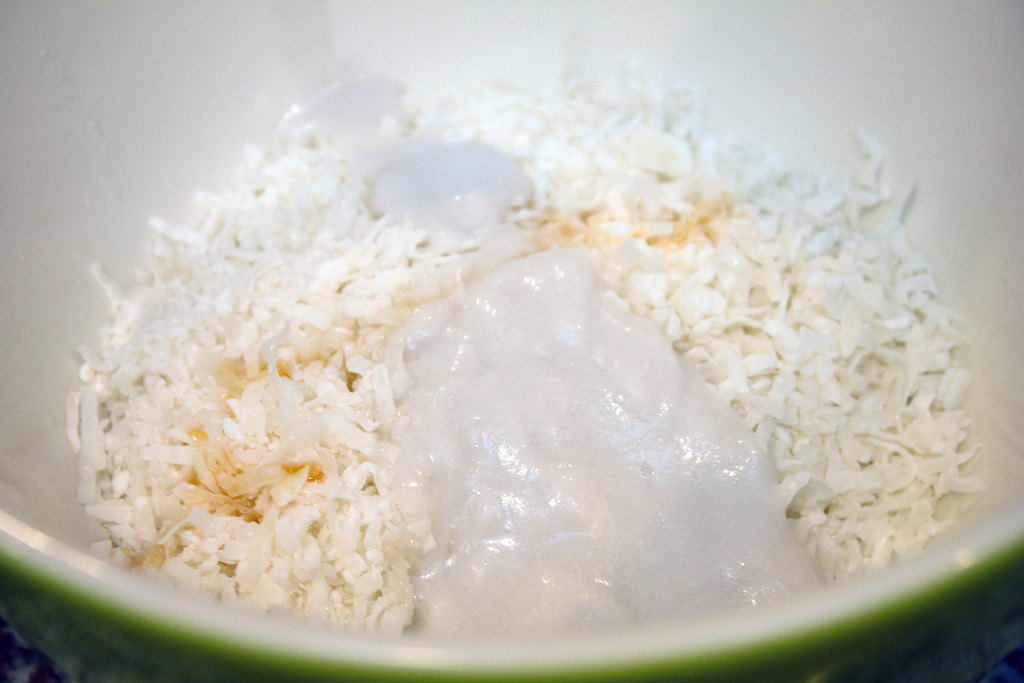 Stir all the ingredients together until well combined. Yes, these truffles have TRIPLE the coconut!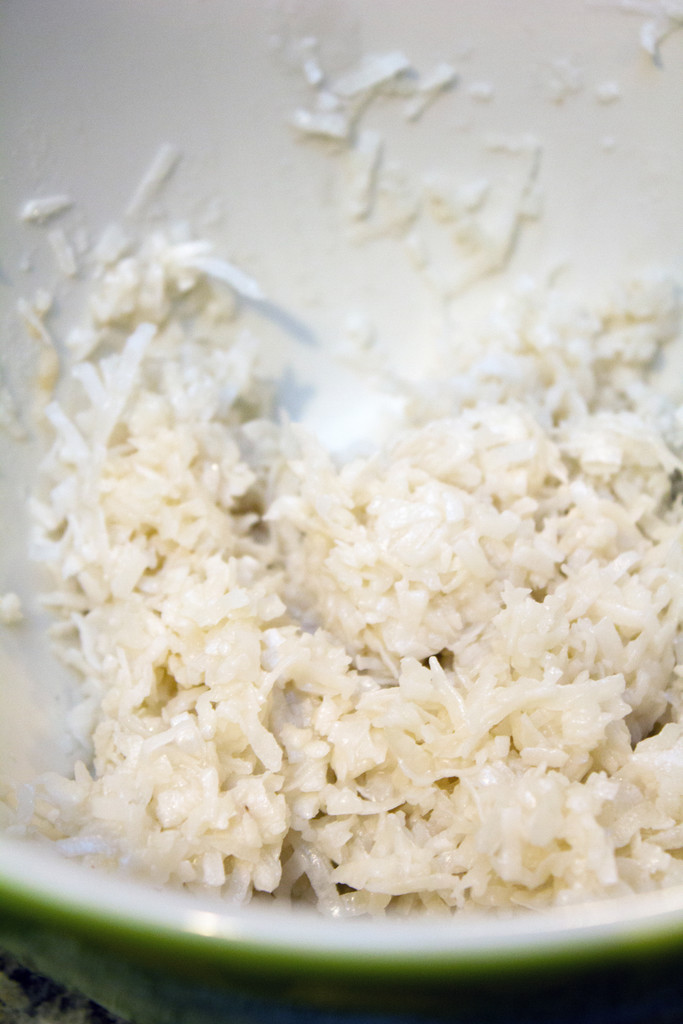 Now, roll mixture into little balls and place them on a parchment paper-lined baking sheet. Pop them in the fridge for bout 20 minutes, so they can harden a bit.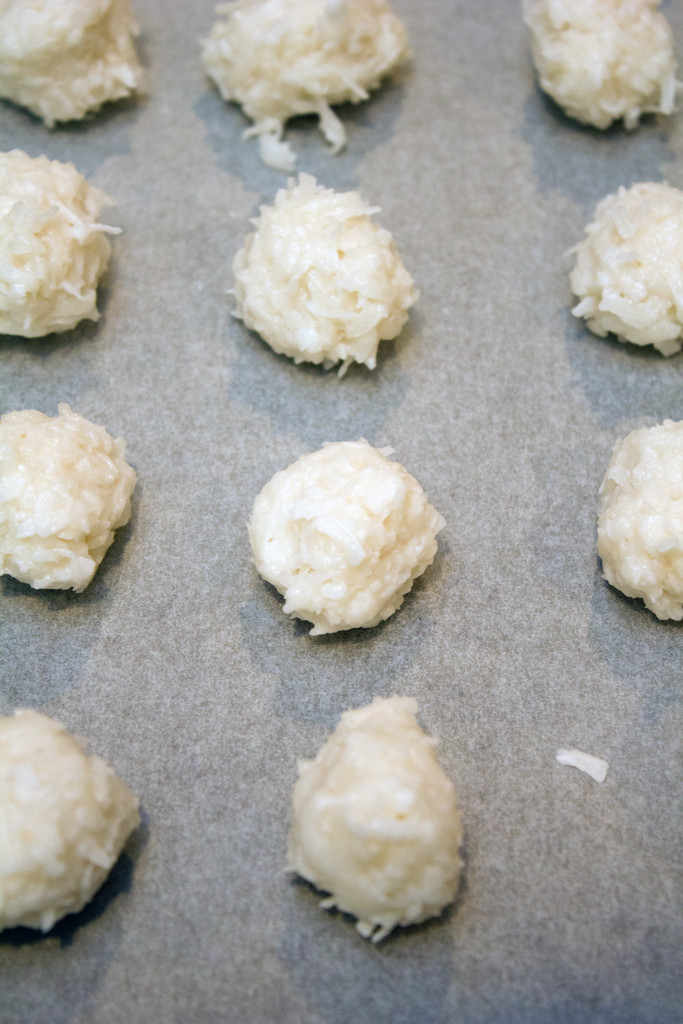 When the coconut balls are ready to come out of the fridge, you'll ant to melt the candy melts. Place them in a bowl.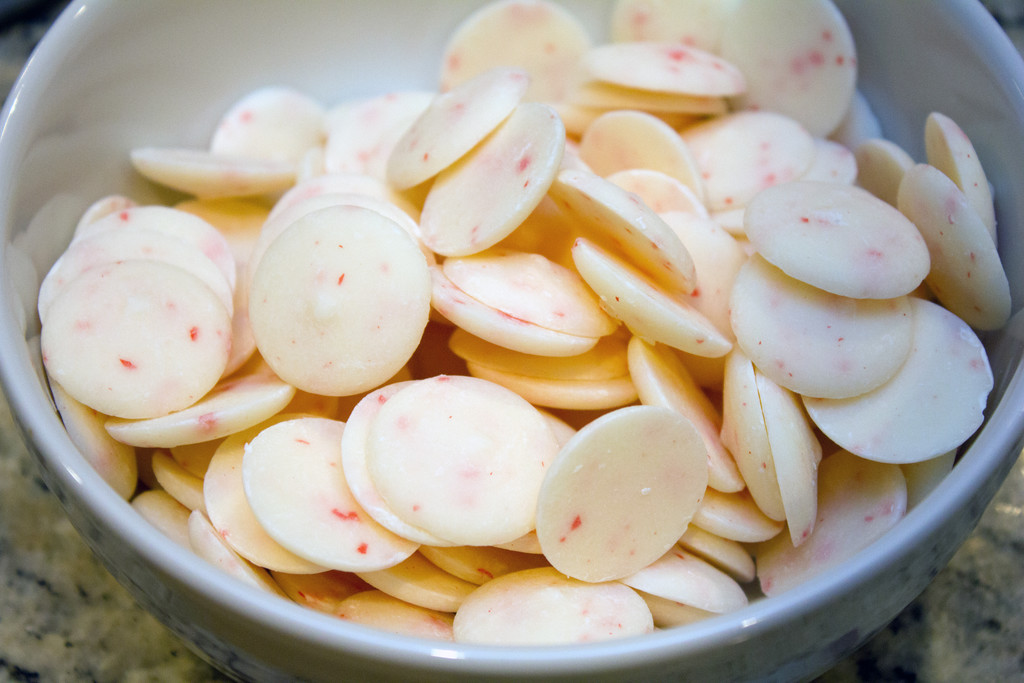 And melt them in the microwave by heating at 50% power for about 30 seconds-1 minute at a time, making sure to stir in between. Repeat until completely melted.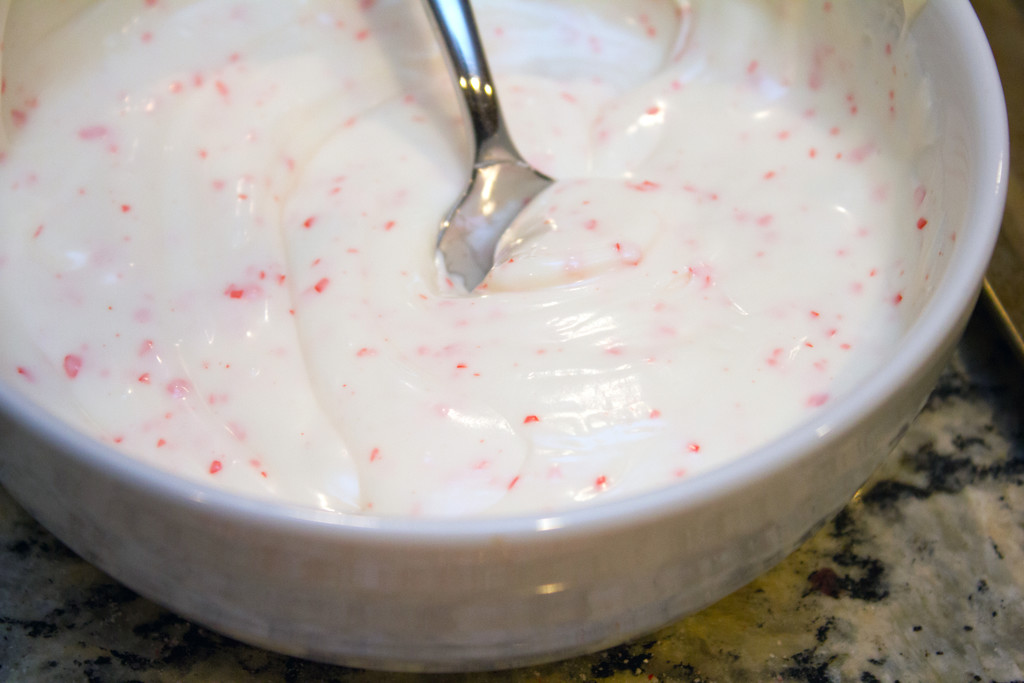 Oh, make sure your candy canes are crushed, too. Crushing candy canes is one of my least favorite jobs in the world, but I typically do it by putting candy canes in a plastic bag and whacking with a mallet.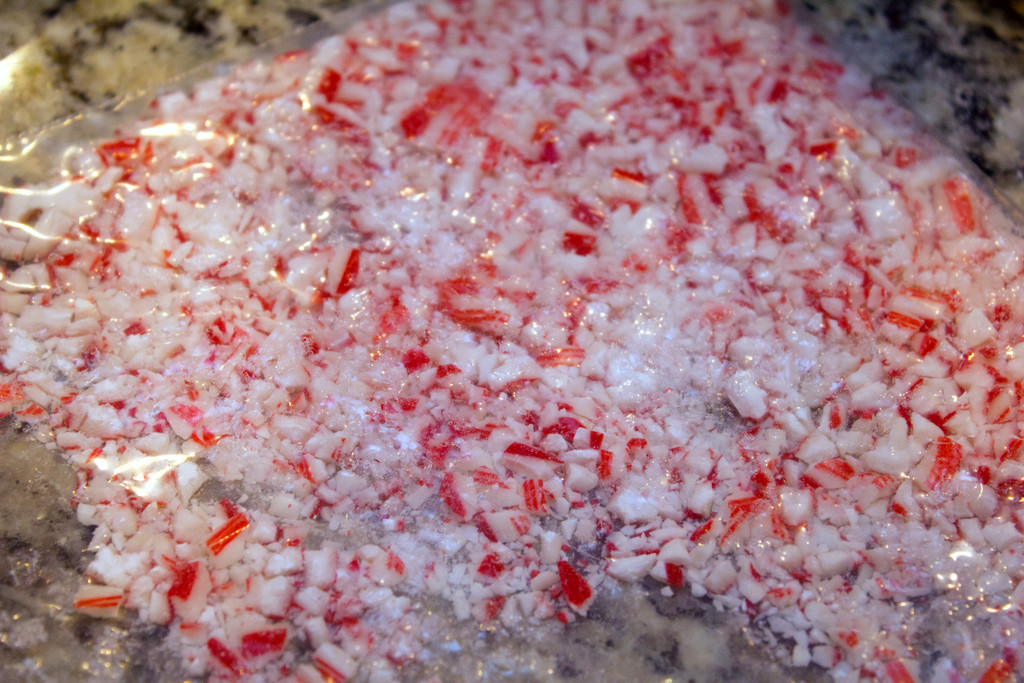 Now, place coconut balls into the bowl with the candy melts and make sure they're coated completely in the candy melt mixture. Remove with a fork and place back on the parchment paper-lined baking sheet.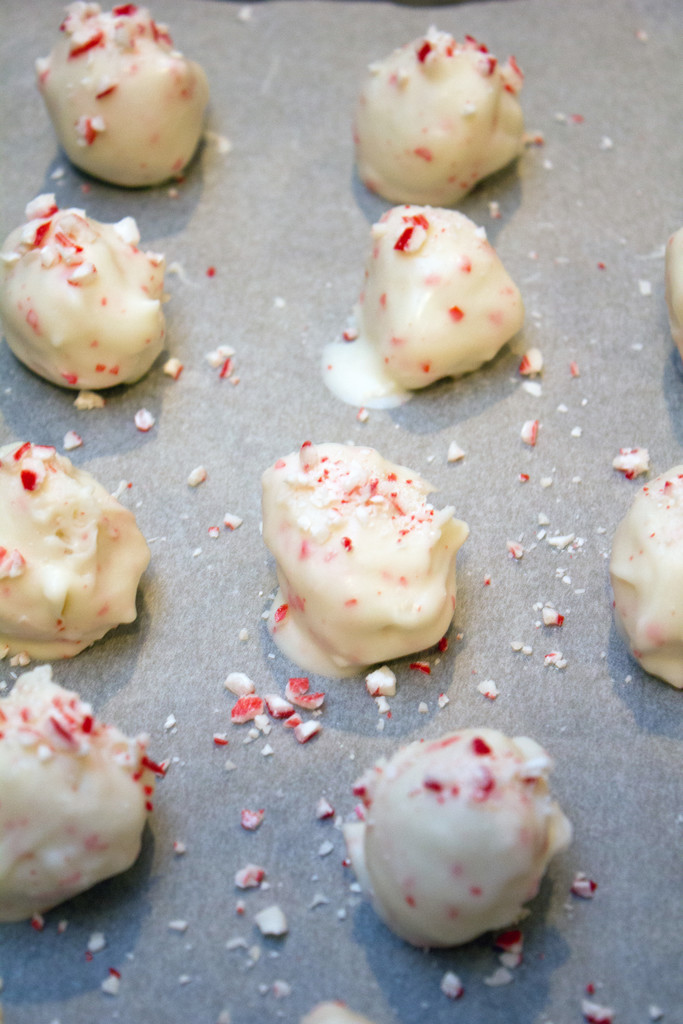 Sprinkle with some crushed candy canes… quickly because the candy melts will harden fast.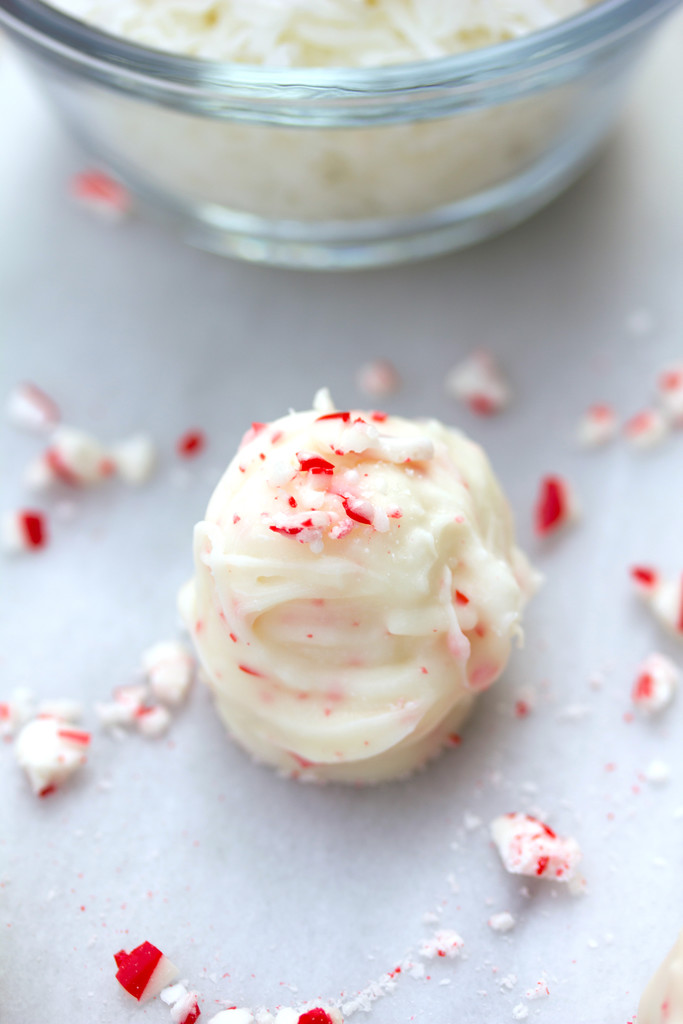 Told ya this was easy. Once the candy melts harden, you have the all-clear to start indulging.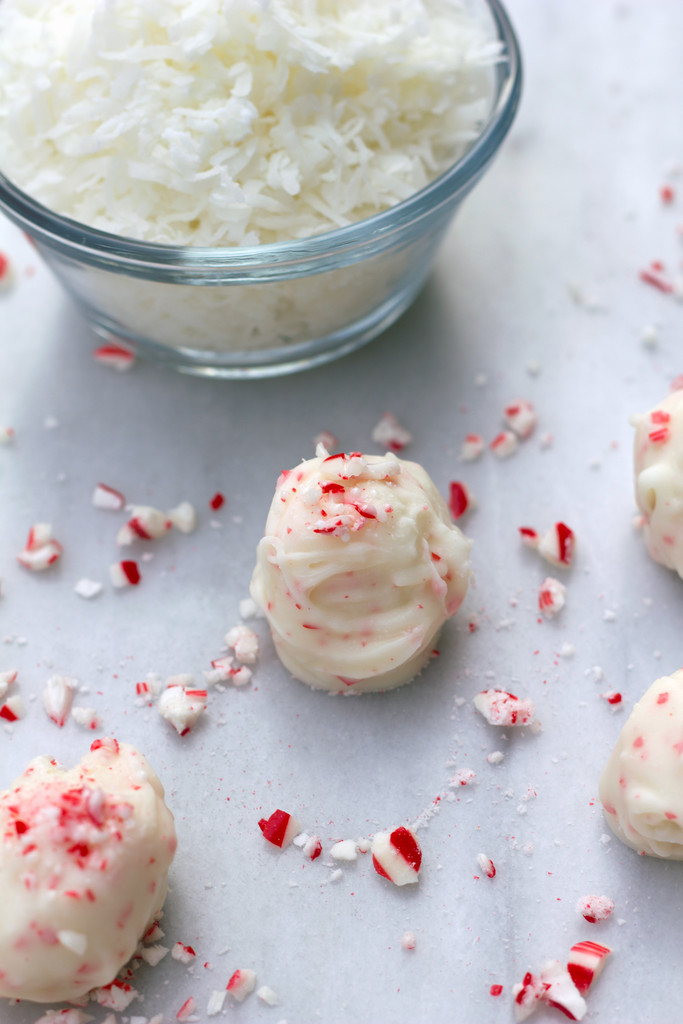 I'd tell you these are perfect for bringing to a holiday party… But I don't even know if I should encourage you to share these. Because it's the holiday season and you deserve to give yourself a little gift.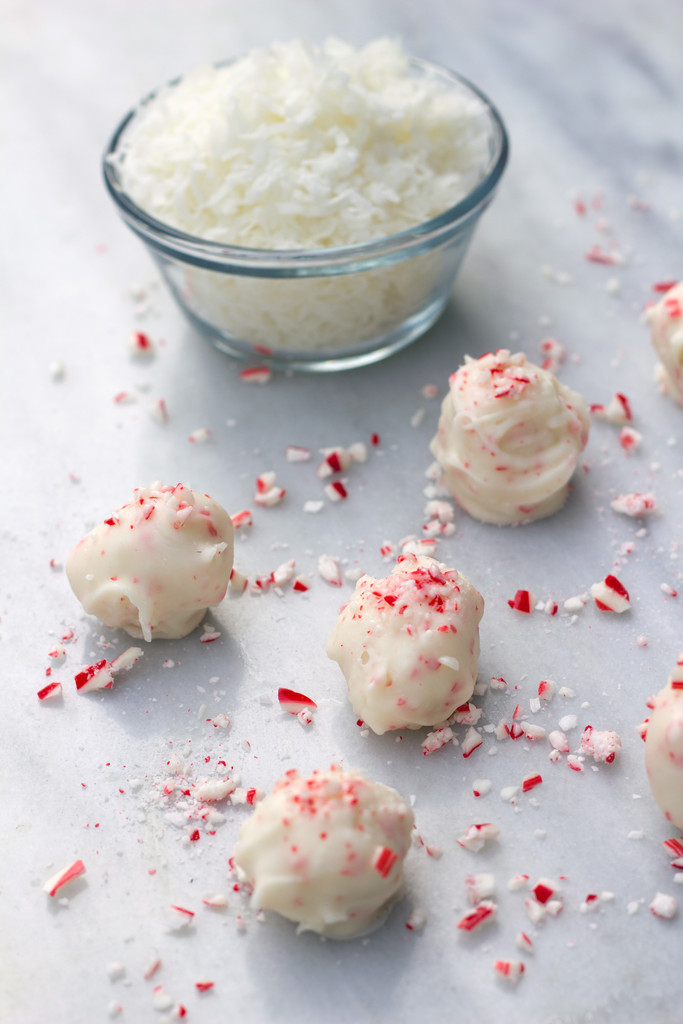 I obviously gave myself one… Which is probably why I'm now having nightmares about running marathons.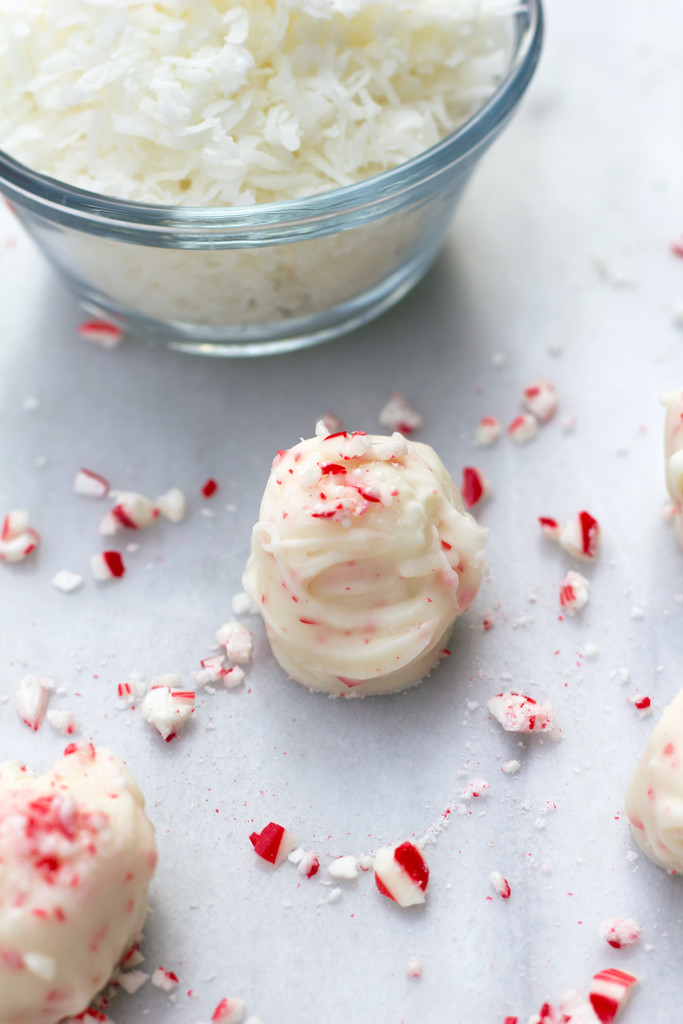 I was just really, really intrigued by this flavor combination and had to test it out a few times. Coconut and peppermint? You need to try it and I promise you won't regret it.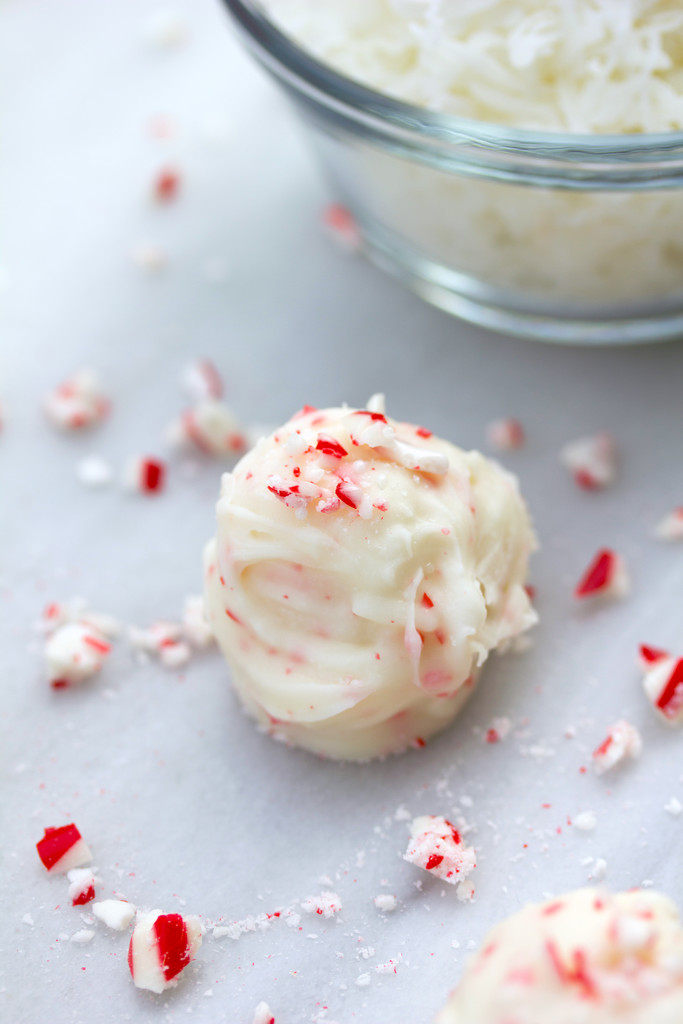 Because these truffles had THREE types of coconut flavors in them, they definitely had an in-your-face coconut taste. And the filling was incredibly creamy and amazing. The candy cane candy melt coating definitely had that cooling affect you expect from peppermint and it complemented the sweetness of the coconut so well.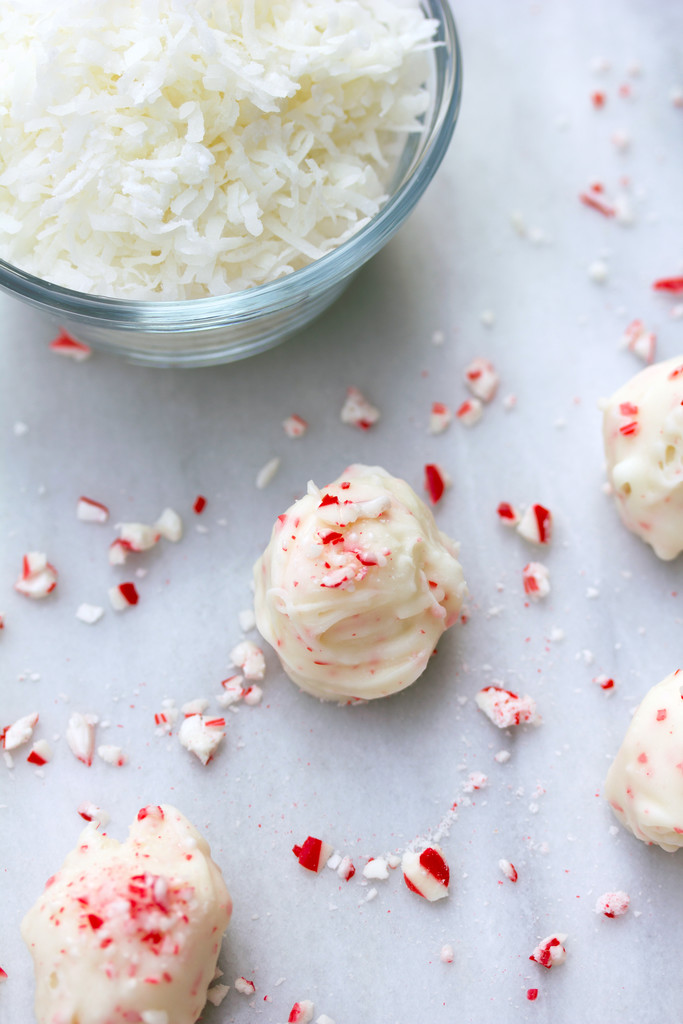 Yes, these were ridiculously sweet. But I'm not complaining. Probably just don't drink eggnog with these. Unless you want to.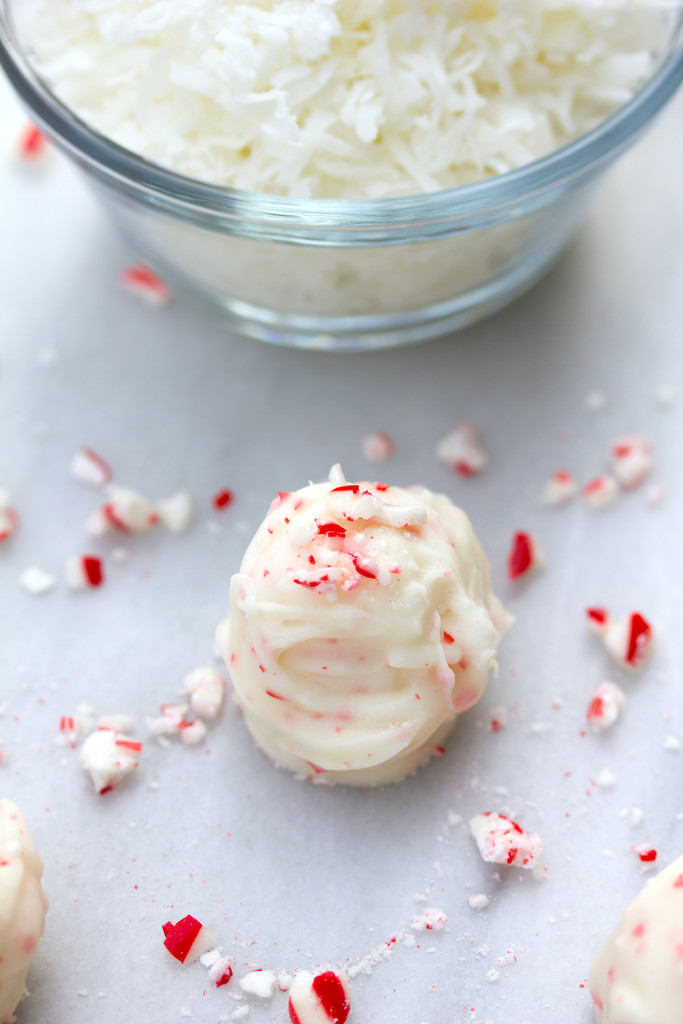 There are only a couple weeks to go before the holiday season is over and holiday treats disappear! I say you should go ahead and take full advantage and worry about all those pesky marathons come January (or really, maybe wait until the weather gets warmer because running in the cold is no fun).
What are you indulging on this holiday season?
[Sues]
Full disclosure: Wilton provided me with some of the product to make this recipe, but as always, ALL opinions are my own!