In keeping with the popularity of all things pumpkin on We are not Martha, I decided right away to make these Pumpkin-Swirl Brownies when I found them on Martha's website. Not only did they look fantastic but I loved the idea of creating the swirls between the layers!
Here's what you'll need:
8 tablespoons (1 stick) unsalted butter, plus more for pan
6 ounces bittersweet chocolate, chopped

(I used semisweet since my grocery store didn't have bittersweet… I just cut back on the sugar measurement a little)

2 cups all-purpose flour
1 teaspoon baking powder
1/4 teaspoon cayenne pepper

(adds a

nice

kick!)

1/2 teaspoon salt
1 3/4 cups sugar
4 large eggs
1 tablespoon pure vanilla extract
1 1/4 cups solid-pack pumpkin

(which I assumed was canned pumpkin)

1/4 cup vegetable oil
1 teaspoon ground cinnamon
1/4 teaspoon ground nutmeg
1/2 cup chopped hazelnuts or other nuts

(I chose not to use any since, sadly, I'm allergic!)
Next, preheat your oven to 350 degrees and line a 9 inch baking dish with parchment paper; butter the lining.
Melt remaining butter and chocolate in a heatproof bowl over a pan of simmering water until the mixture is nice and smooth.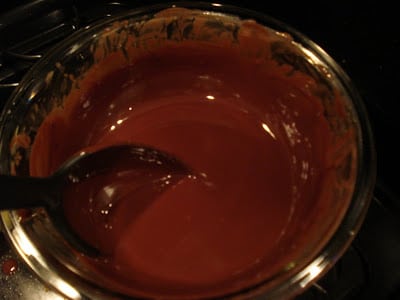 Whisk together the flour, cayenne, salt, and baking powder.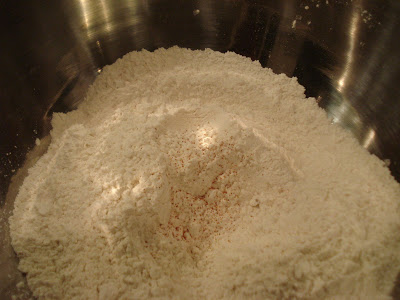 I got to use my new Kitchen Aid mixer for the first time… 150% pure excitement!
Now beat together sugar, eggs, and vanilla until fluffy, about 3-5 minutes. (in a mixer with the paddle attachment… or you could do it by hand or with a hand mixer). Then beat in the flour mixture.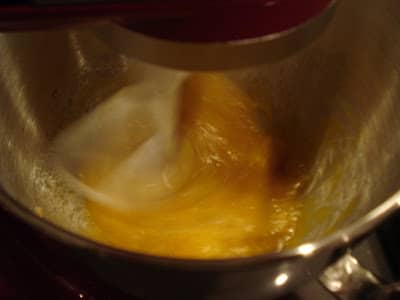 Action shots!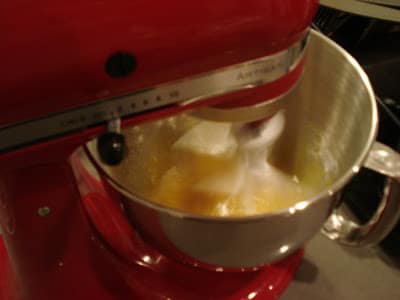 Now you're going to divide the batter in 1/2 into two medium bowls. Stir the melted chocolate mixture into one bowl: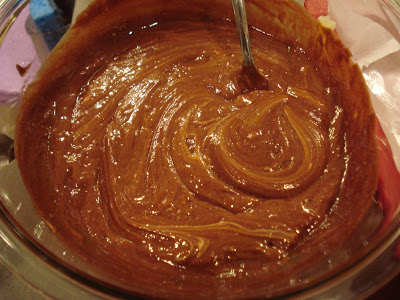 And in the other bowl stir in pumpkin, oil, cinnamon, and nutmeg: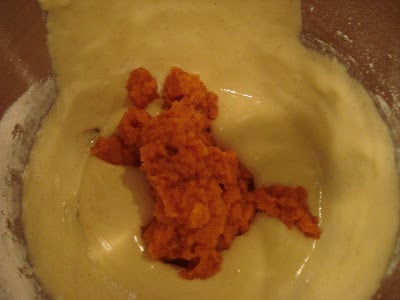 Pour half of the chocolate mixture into the lined baking dish and spread using the back of a spoon or rubber spatula. Then pour half of the pumpkin mixture. Repeat layering.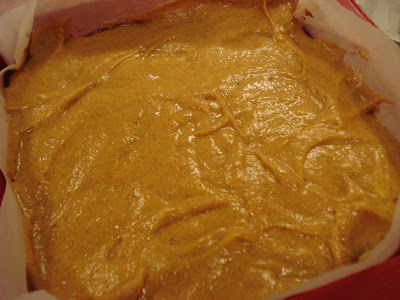 Take a butter knife and gently design swirls through the batter!
I baked them for 43 minutes and let them cool overnight for a tasty surprise in the morning.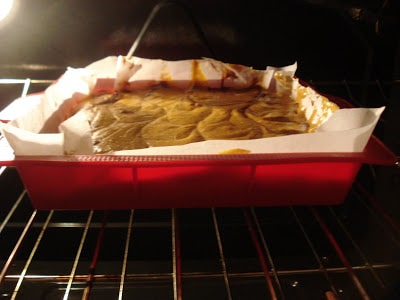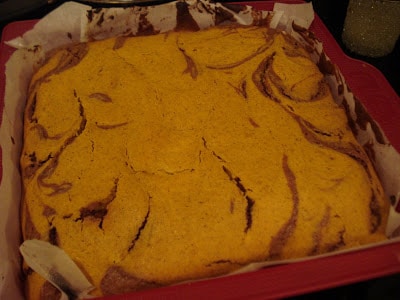 These smell delicious… It's pretty lovely waking up in an apartment smelling like freshly baked pumpkin! And I'm not even going to lie… I had one for breakfast 🙂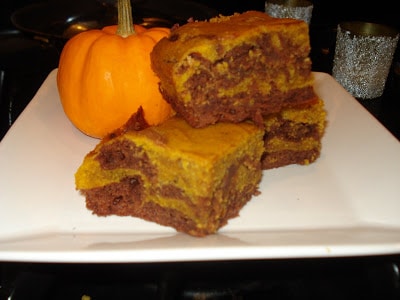 I even packaged some up for my coworkers and my roommate's coworkers. Anything to help celebrate Friday!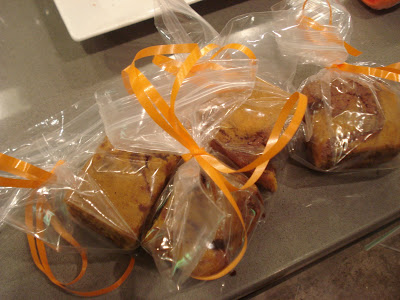 Enjoy your weekend!
[Chels]