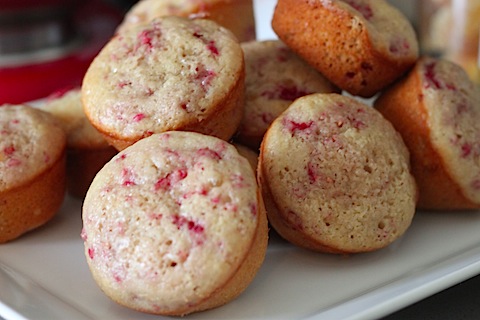 I'm always on the lookout for new muffin recipes since I absolutely love having them on-hand as frequently as possible. I know how thrown off I get in the mornings if I don't have something to eat before I head out of the house, so being able to just grab a muffin to eat on the go is often the best solution when I'm rushing around. I found a recipe for Raspberry, Peach, and Ginger Muffins a couple weeks ago on Food + Wine that I thought sounded delicious. I went to Whole Foods to pick up the ingredients when I realized they were out of dried peaches so I figured this was a good opportunity to switch the recipe up and make it my own.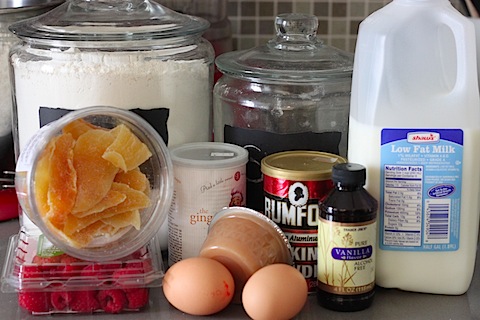 Raspberry, Mango, and Ginger Muffins (Makes 12)
Print this Recipe!
• 1 3/4 cups all purpose flour
• 3/4 cups sugar
• 2 teaspoons baking powder
• 1/2 teaspoon salt
• 1/2 cup low fat milk
• 1/3 cup cinnamon apple sauce
• 2 large eggs
• 1 teaspoon vanilla extract
• 2 cups fresh raspberries, coarsely chopped
• 6 dried mango slices, roughly chopped
• 3 tablespoons finely chopped candied ginger
• 2 tablespoons raw sugar for topping, optional
I figured since these muffins were already filled with scrumptious fruit, I'd hop on the healthy wagon and try to spruce them up even more. The original recipe called for vegetable oil (I substituted apple sauce) and whole milk (I used low fat). Figure every little switch helps!
Preheat the oven to 350 degrees. Spray a 12-cup muffin tin with cooking spray.
In a mixing bowl, combine the flour, sugar, baking powder and salt.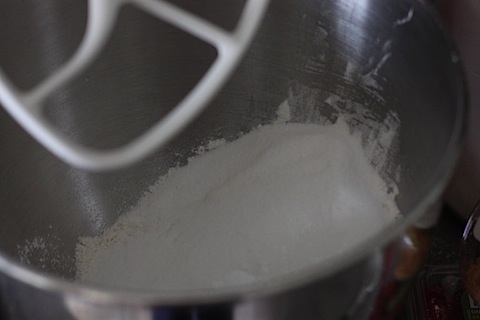 In a measuring cup or bowl, whisk the milk with the oil, eggs, and vanilla extract.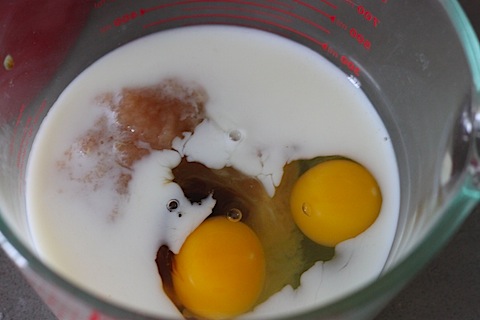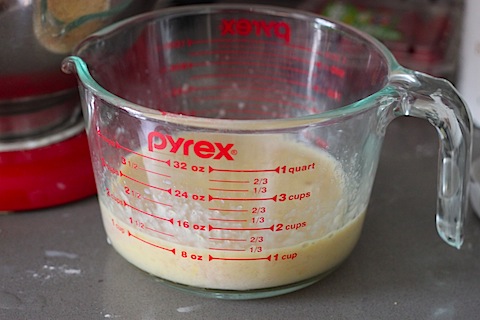 Slowly begin folding the egg mixture into the dry ingredients until combined without over-mixing.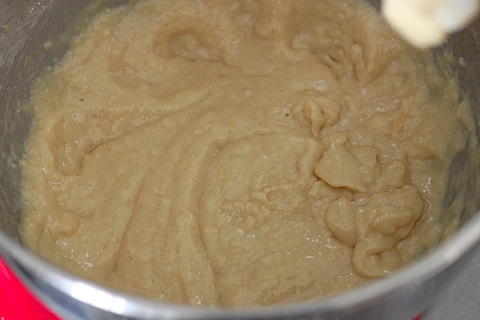 Next, you're going to fold in the raspberries, mango, and ginger.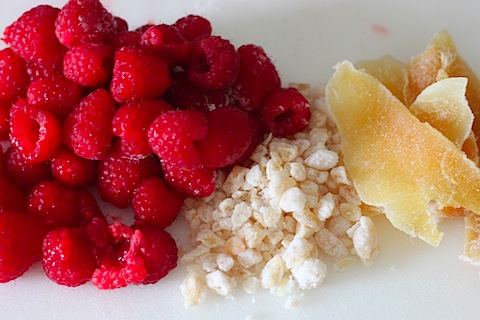 I chopped everything up a bit before folding in, though. I pretty much quartered the raspberries, finely chopped the ginger, and just did a rough chop on the mangos.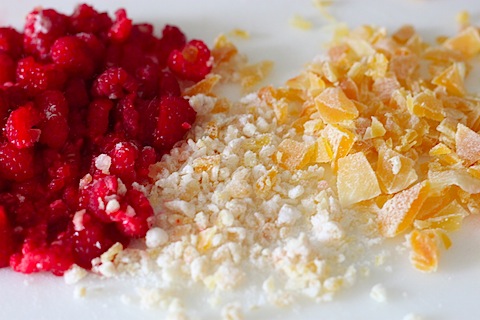 I loooooved how this batter looked (and tasted!). I'm actually a bit tempted to make some raspberry, mango, ginger ice cream soon after seeing this batter! DELICIOUS.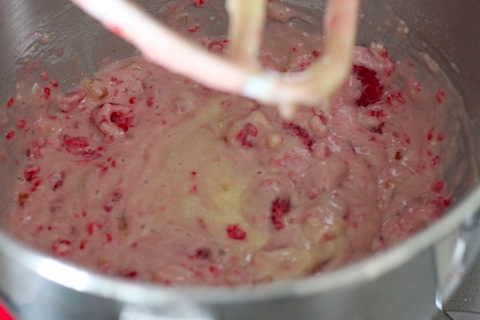 Slowly pour or spoon the batter into the prepared muffin tins.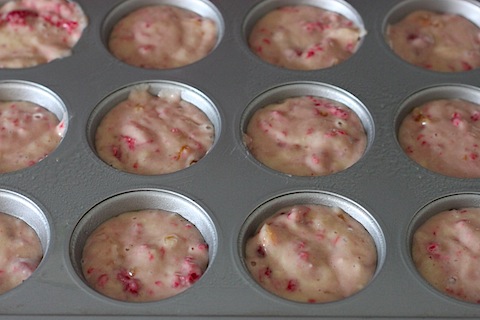 I love raw sugar, so I like to sprinkle a little on top of any muffins I make for a little added crunch.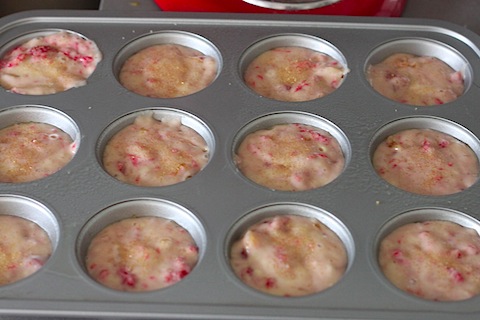 Bake for 22-25 minutes or until a toothpick runs clear and transfer to a wire rack to cool for 15 minutes.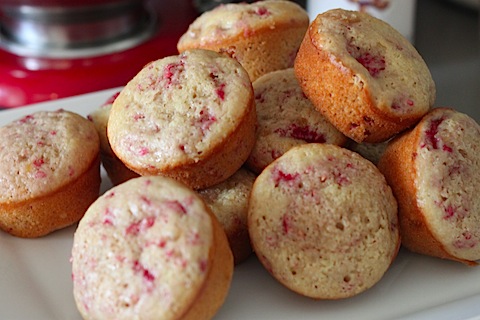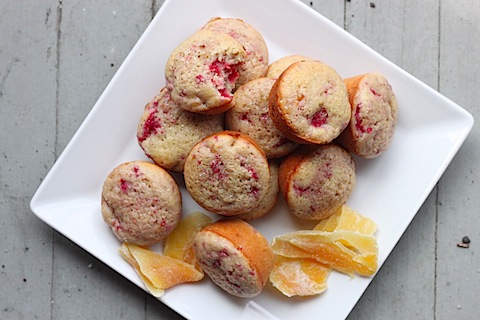 Pin It

[Chels]