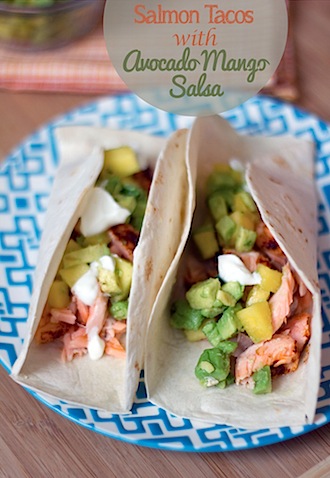 I finally found a meal that I could seriously live on. It's easy enough that I would happily make it after a long day at work. And it's healthy enough that I'd feel really good about eating it. It's salmon tacos. With avocado mango salsa. And I wrote about them today over on Parade magazine's website.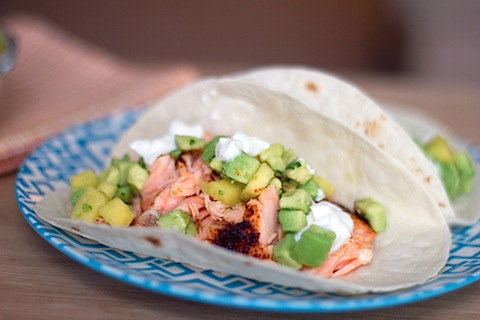 The only difficulty with making these every day for the rest of my life is that they would require a trip to the grocery store basically every day. Salmon only stays so good so long, you know.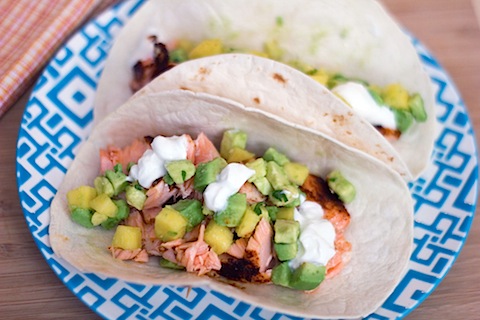 Then again, it's always a smart idea to keep your freezer stocked with flash frozen salmon. I highly recommend it. My freezer always has stockpiles of salmon, shrimp, and chicken in it.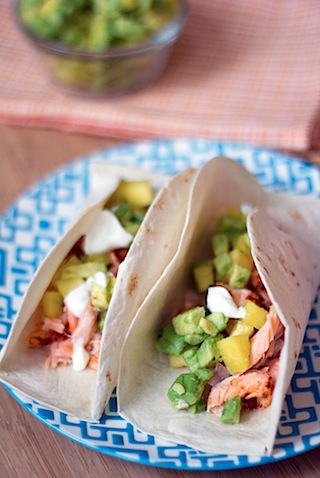 I'm pretty sure I've already said a million times or two that I would happily eat an avocado a day. But I would. I really, really would. Mango, too. That's why this salsa is so fantastic. OK, it might also have something to do with the jalapeño. Jalapeño tends to have that effect.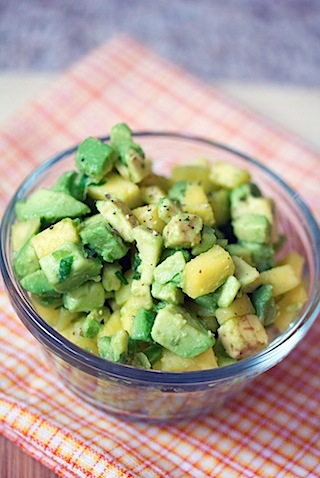 There are only 8 ingredients in this whole dish. Plus 3 optional ones. And the prep is incredibly simple. Ugh, now I can't complain when I get home from work that all I want to do is order a pizza. Or Thai food. Or a BLT. These tacos are pretty much easier than picking up the phone and repeating my address to the delivery guy 50 billion times. And way healthier. For my body and my sanity.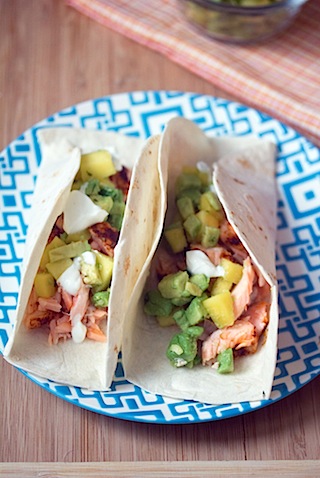 I hope you'll check out my recipe at the Parade magazine website for Salmon Tacos with Avocado Mango Salsa. Though I'm pretty sure your pizza guy doesn't want you to!
What's the easiest healthy dish you make?
[Sues]